Student ambassadors are the link between current students and prospective students. They organize events and answer possibly every question under the sun about their college, all the while guiding new students and their worried parents through one of the most important transitional periods in a young person's life. So what do they do when student recruitment becomes exponentially more difficult in the virtual era of COVID-19? How do they connect with a student body that's stuck behind a screen? 
"What drove me to do it is just to be involved on campus and to kind of be a leader, and just help others get the experience with WKU like I have,"  said Rebecca Hall, a Harlan County junior. 
Other ambassadors expressed a similar sentiment as to why they applied. Hall also expressed the importance of flexibility and preparedness, both in ambassadorial duties and as a student. 
As an elementary education major, Hall is trying to look on the bright side of virtual learning for herself and any incoming freshman in the College of Educational and Behavioral Sciences. 
"We can all adjust. I think the biggest thing about being an educator is that you need to be flexible; that's one thing about going virtual, you have to be flexible," Hall said, "I think this is a good learning experience for an educator because if we ever have to do something like this, we'll be prepared." 
The college of education stationed ambassadors around campus during the first weeks of school to help guide students around campus. Hall herself helped direct freshmen to class and said that making sure the students are taken care of is a priority for ambassadors. 
Some ambassadors for the Gordon Ford College of Business said that they were motivated to become student ambassadors to get involved on campus and get their names out there. 
Nicholasville senior Aaron Graybeal said he wanted something that would help him meet people and be beneficial for his career.
"It's made the college a whole lot smaller," he said.
Graybeal suggests students make connections as soon as possible. Bowling Green junior Cyn'Clara Cofer advises students to take care of their mental health, and Westmoreland, Tennessee, junior Jaqueline Ramirez advises students to focus on themselves while they have the opportunity. 
"Just take time to enjoy the slower pace," Graybeal said. "Our culture is so go go go and now we're all at a slow down, it's important to take time to reflect and figure out how to handle the new normal."     
To make sure that students have the opportunity to stay involved, the ambassadors at the business college have been doing Zoom tours of the school. Safety is also a priority for the ambassadors, and Cofer and Ramirez spent several hours over the summer making sure the classrooms were up to the Centers for Disease Control and Prevention standards by posting signs around Grise Hall advising social distancing, and reminding students to wear masks.
Cofer hopes students will take advantage of what networking opportunities they have, as they can make an impact later on.
"It would be great for them to take advantage of any opportunity that is given to them, especially through Zoom, because I learned a lot through doing that. It really goes a long way," Cofer said.
Graybeal also emphasized that opportunities come along every day for students to meet with their professors over Zoom. He thinks that especially now, since classes aren't held in person as often, it's more important than ever to get to know professors. 
"I think a lot of people think that the ambassadors are here just to recruit students," Ramirez said. "I think that it's important for all of the students to know we represent the college and we represent them. We're just as much a resource for our students and our peers as our teachers and the faculty and staff." 
Hattiesburg, Mississippi, senior Derek Collins, a student ambassador for the Potter College of Arts and Letters, also expressed gratitude to the ambassador program for allowing him to get active on campus and make connections with students. 
Ambassadors in Potter College organize events like the Fall Festival and help with student recruitment events. He sympathizes with the freshman class and transfer students who have to begin college life at a distance. 
"What we've predominantly focused on doing is making the most of the Zoom interactions that we possibly can," Collins said. "If that means stopping to encourage some of them or ask them, 'do they need help,' with things, we'll do that." 
Recruitment has morphed into online meetings and making sure freshmen are settling into college life as best as they can. Collins makes specific mention of Potter College's efforts to include the student body in increasing diversity and inclusion across the campus. 
Collins said that the student ambassadors are in a unique position to diversify the university environment and provide unique opportunities for the students because they have a direct line to the student body. 
"It makes no sense to say we're trying to create this cool and diverse environment for students and not talk to the students," Collins said. "It's not like we're intangible, they can speak to us and we can get firsthand accounts of what students want and that's essentially what we've been doing."
College of Health and Human Services ambassador Victoria Mayo, a senior from Fort Myers, Florida, notes how important it is for each college to stay present for the student body. The college led the "#topscovered" campaign on Instagram and Twitter, encouraging students to stay as safe as possible during the pandemic. 
Mayo advises incoming students to make as many connections as possible.
"Jump in and make as many connections as you can because those people that you make connections with you'll know for years to come, and you'll look back and be really happy that you took that risk."
Cave City native and Ogden College of Science and Engineering senior Molly Taylor enjoys the student outreach involved with being an ambassador, including any opportunity she has to promote Ogden and make students feel comfortable.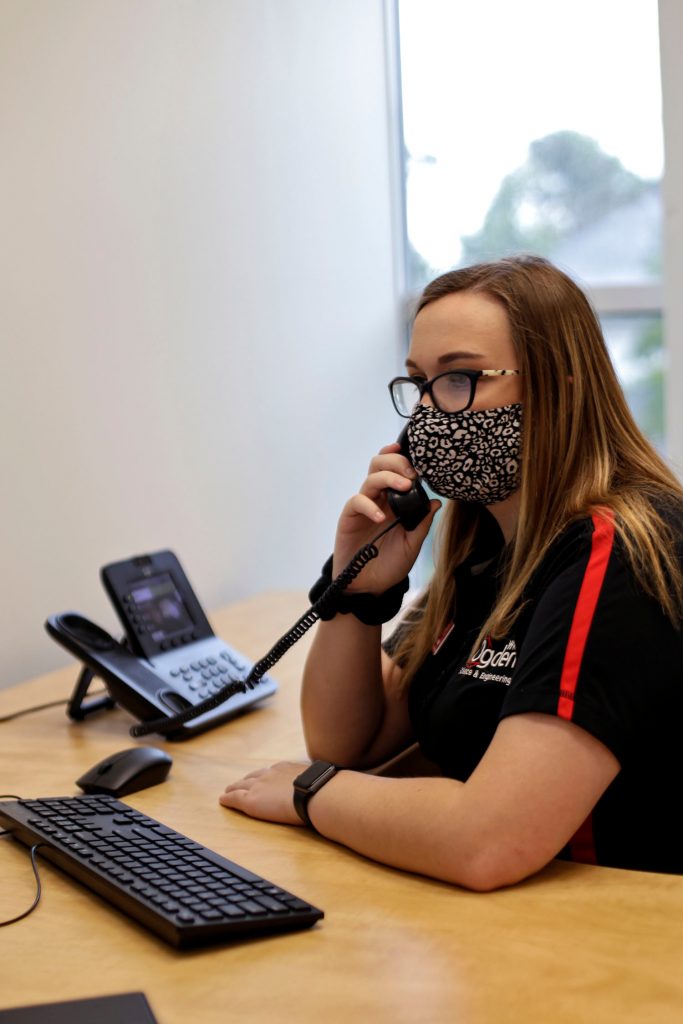 "A big part of me becoming an ambassador was wanting to help biology students feel like they have someone to talk to and not feel blindsided when they come in because the transition from high school to college is a big change," Taylor said. 
Taylor called high school seniors looking to join Ogden college, and similarly reached out to several freshmen to make sure they were acclimating to college life by answering questions or concerns.
The student ambassadors each stressed that they are here for the students to use as a resource. Though things may look different this year, they are doing their best to ensure the student body stays safe and open communication between the student body and the administration continues. 
"It's hard to wear a mask, and it's hard to not have the normal college experience," Taylor said. "But if we all make sacrifices now and do what's best, later we can make up for it."