WKU Climbing Club offers students the opportunity to climb with a community. The club meets at local climbing gym, Redpoint Climbing Center, which was formerly known as Vertical eXcape.
"It's a great way to get plugged into a new community, meet new people and exercise," Owensboro junior Ethan Boswell, the club's president, said.
Boswell said he joined the club after discovering climbing with his friends.
"Climbing has given me so much," he said. "Now, the climbing club has given me the opportunity to serve others and show them how awesome climbing can be."
Climbers use a variety of different equipment for the sport, including specialized shoes, harnesses and bags of chalk to keep their hands dry. Required equipment can be lent to climbers by Redpoint. After obtaining the necessary equipment, beginner and advanced climbers begin their ascent.
The club employs a variety of techniques for all climbers to learn new skills and push themselves. This includes climbing using a belay, a pulley system that requires a harness that holds the climber, and bouldering, which is climbing without ropes.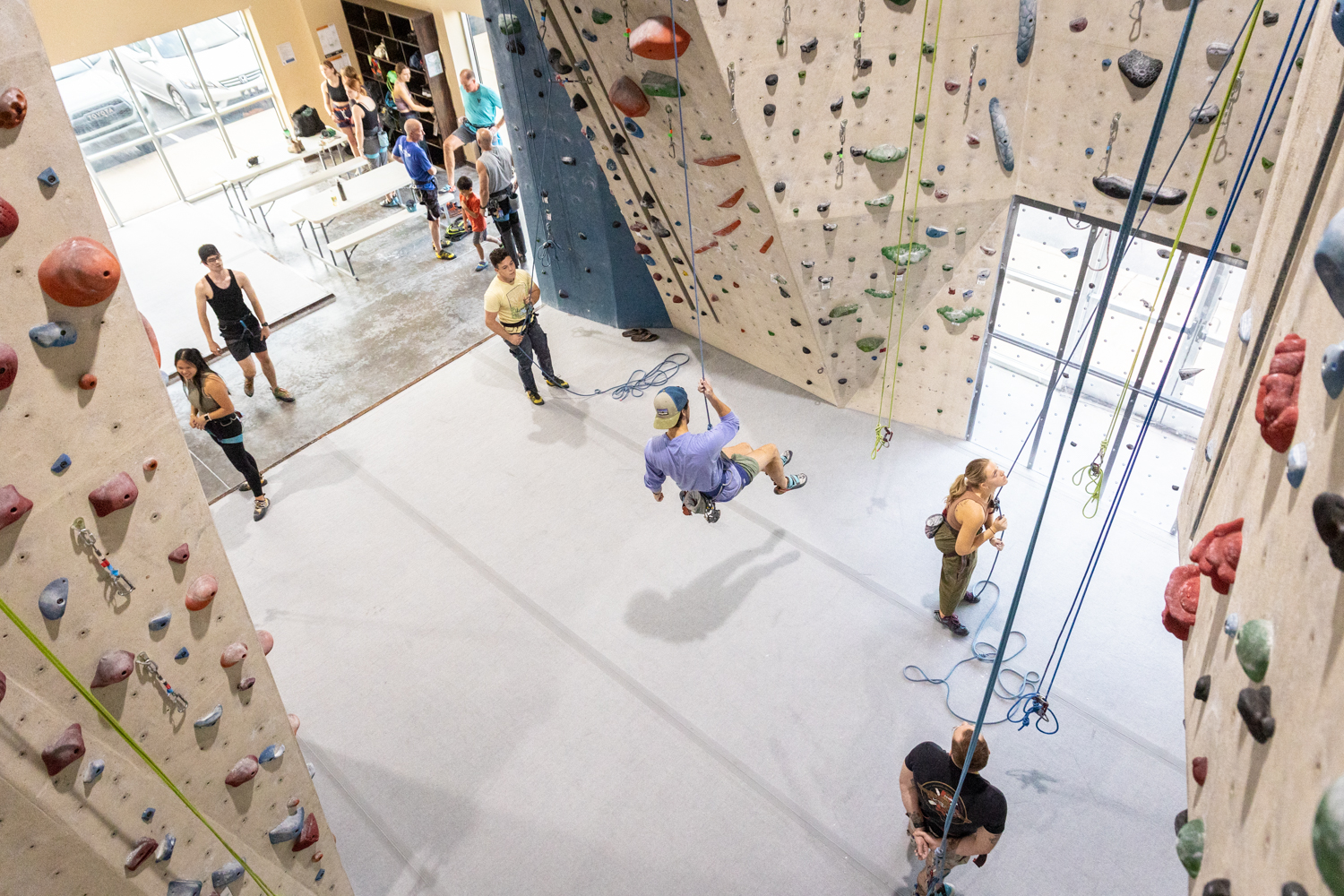 The social aspect of the club is important to Boswell. He explains that he met some of his best friends through the club.
"We have been able to foster a really cool community of people from many backgrounds who all like to climb rocks," Boswell said.
Sophie Jerome, a sophomore from Louisville, has connected with new people through the club.
"It was so easy to strike up a conversation with a stranger or make a new friend," Jerome said. "Everyone is so nice and supportive, especially to new climbers."
Jerome said other club members were eager to start conversation with her and befriend her.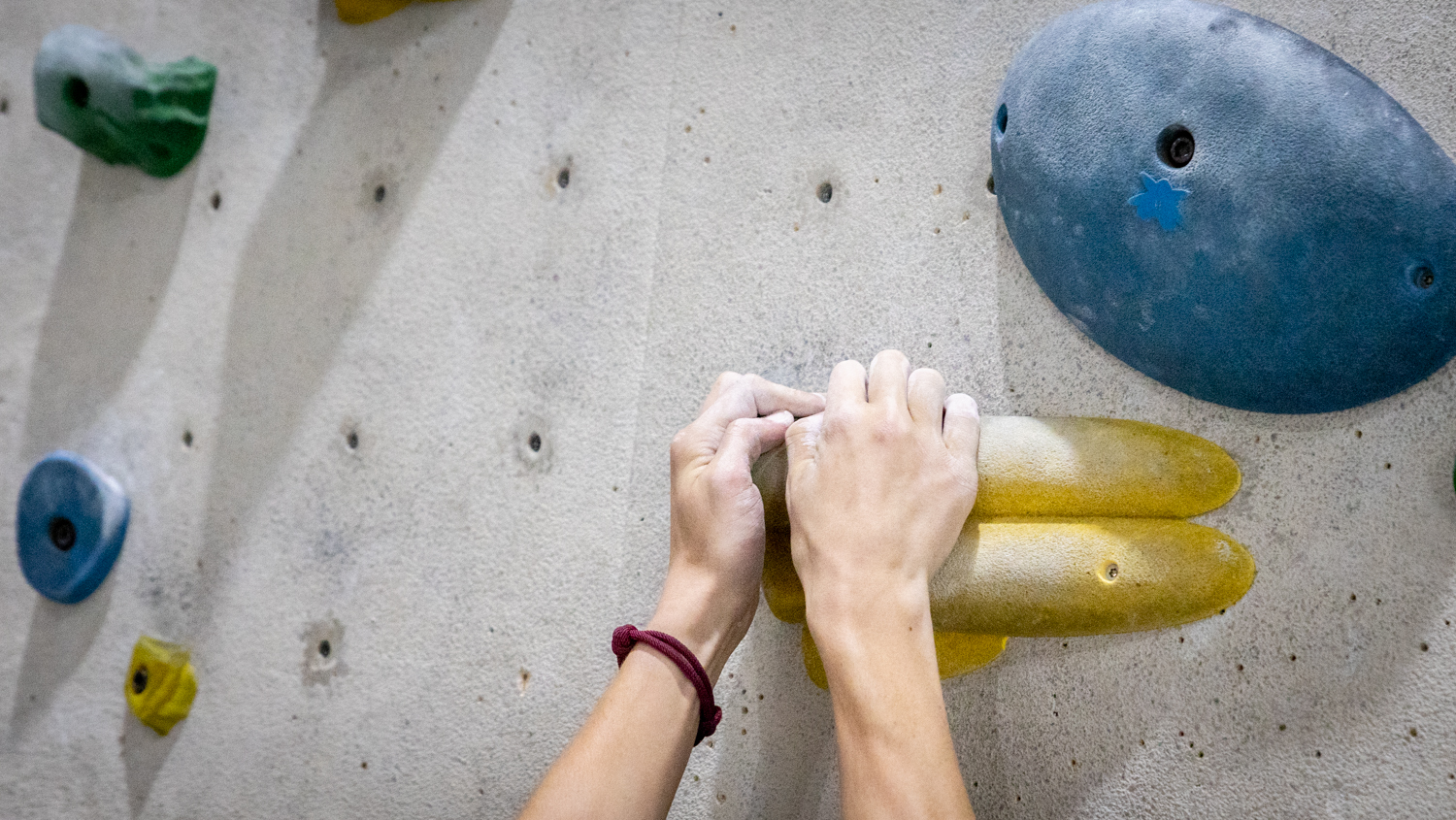 Although Jerome hadn't climbed before, she quickly learned how to and gained interest in the sport.
"Before climbing club, I had no idea that people went to rock climbing gyms," Jerome said. "Now, I am at the climbing club every week."
The club isn't contained within the walls of the climbing gym, however.
Climbers' skills are put to the test when the club members embark on outdoor climbing trips to locations. The trips include two days of climbing and camping overnight. Each trip varies in levels of skill required, and past locations have included King's Bluff in Clarksville, Tennessee, Little Rock City in Chattanooga, Tennessee, and Red River Gorge.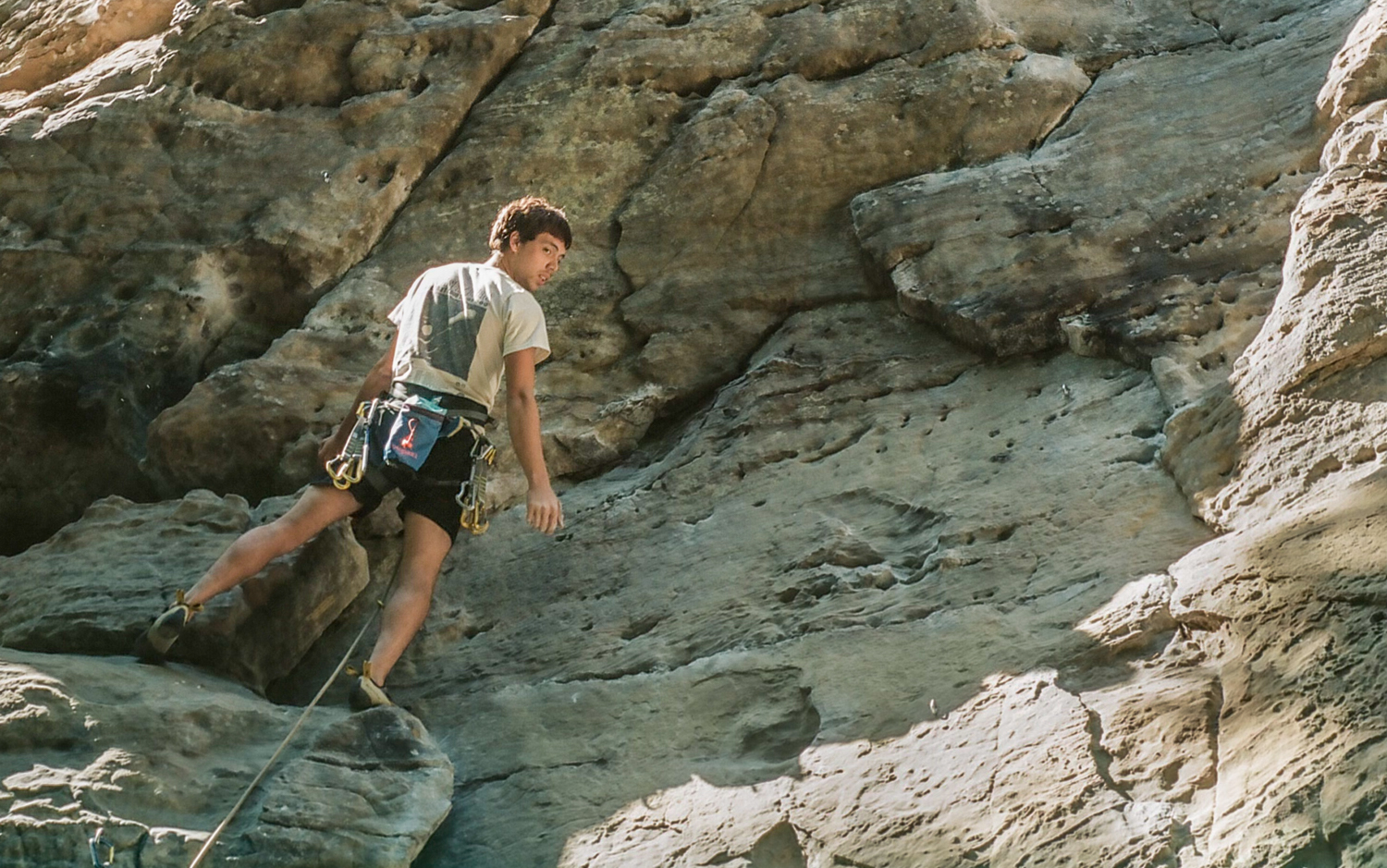 While Boswell enjoys indoor climbing, he said he's passionate about scaling the rocks outside, and encourages members to join him on climbing trips off campus. The trips vary locations and climbing disciplines according to Boswell.
Kieran Heintz, a sophomore from Louisville, said the club trips are the most fun he has during the school year.
"It's just a huge vibe being with everyone during the trips," Heintz said. "For me personally, it was the trips that the club performs that really made me fall in love with rock climbing."
Heintz said he had climbed before joining the club, but hadn't found his love for it yet.
"I love climbing for its simple objective but complex process," Heintz said. "The fitness aspect keeps it challenging as well."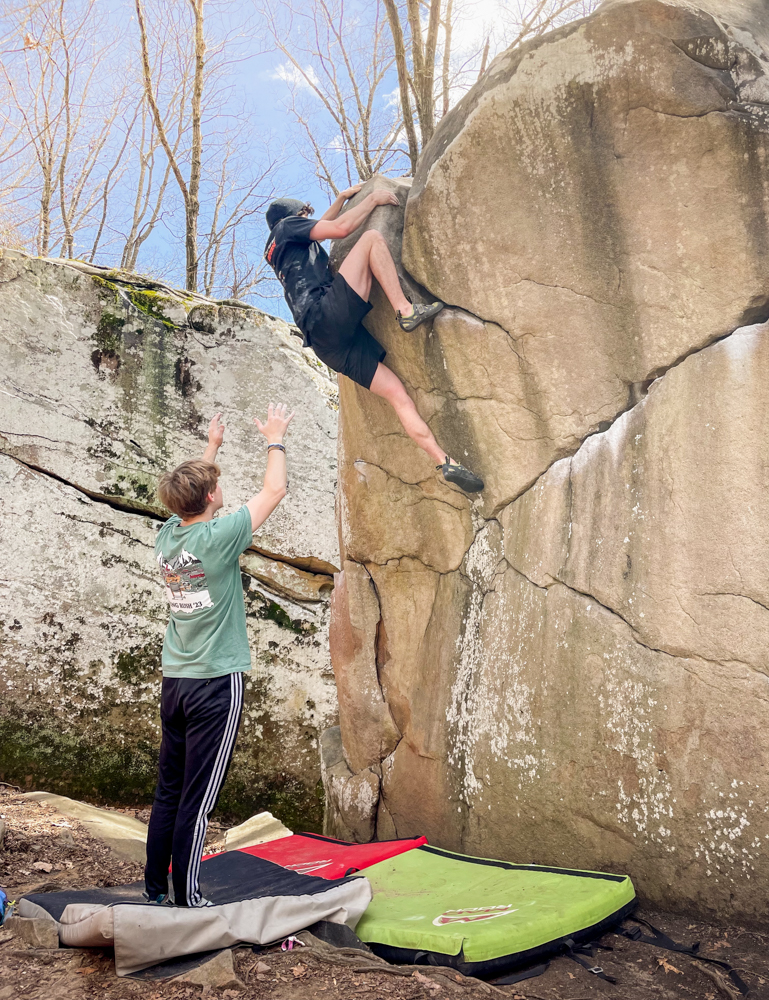 Boswell hopes to get members excited about future climbing trips.
Boswell said he wants to inspire more people to climb and find the same passion that he did, encouraging all students he meets to join.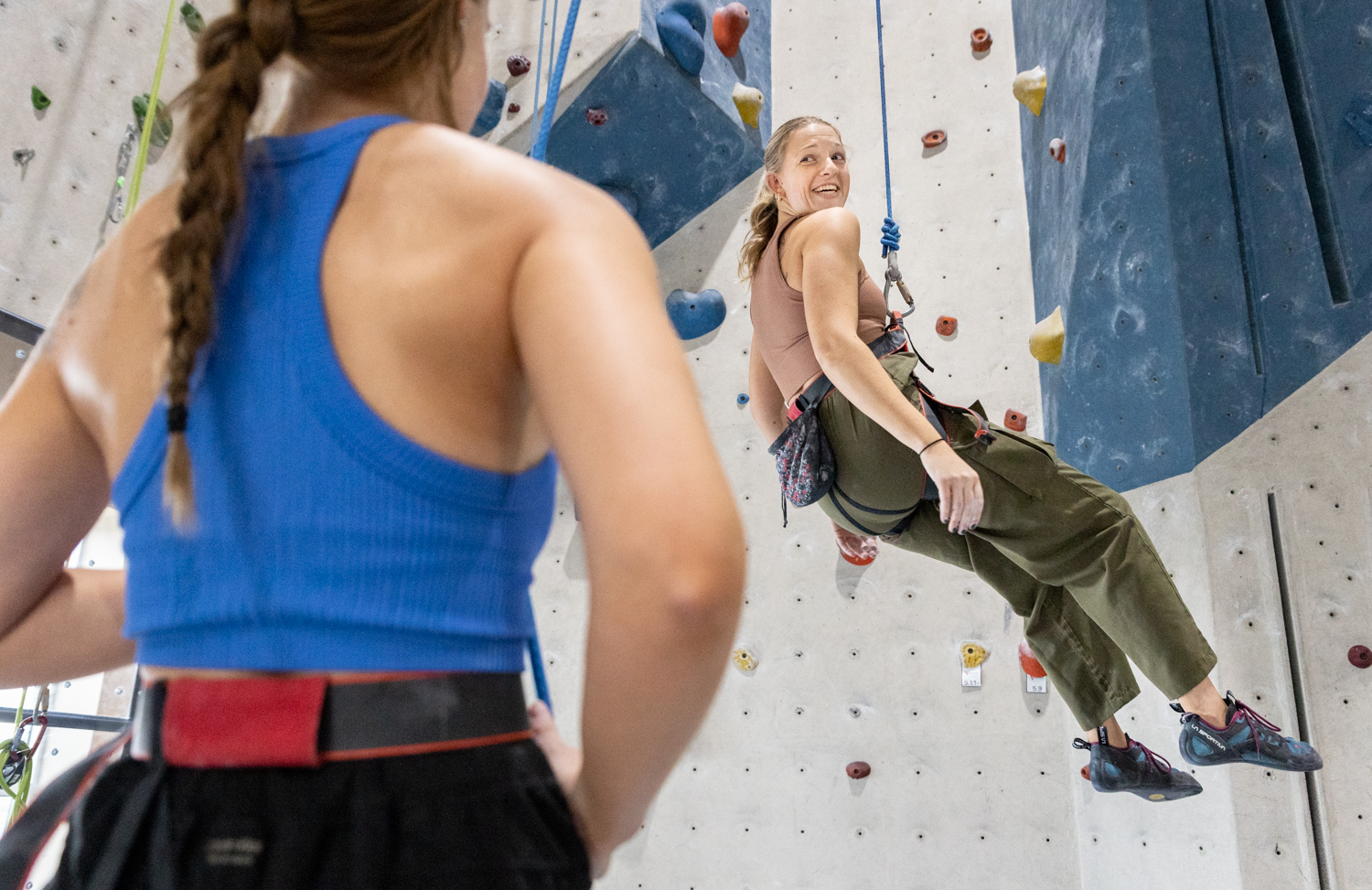 "It's how I've had some of the most fun of my life, and I want others to have that same experience," Boswell said.