Welcome to the week of sweat, heels and maybe a couple tears: the week of sorority recruitment.
If you're already familiar with the ropes of sorority life, you probably know what this week entails. But if you were in my black, lace-up ballet flats this time last year, you would have had no idea.
A year ago, I was confused by the large groups of girls running around in matching shirts embroidered with huge stitched letters. The term "throw what you know," familiar to those in Greek organizations, sounded foreign.
I didn't know what to expect about sorority recruitment, and I didn't have the slightest idea of what to wear. After spending a year in a sorority, though, I've learned a little bit – pieces of wisdom I now feel compelled to share.
Read on, my friends, for some major recruitment style inspiration.
You'll notice this style guide portrays three women with three completely different styles. This is intentional, meant to demolish the stereotype of women in sororities. You don't have to look or dress a certain way to fit into the mold that society has given Greek life. You can be exactly who you are and wear what makes you feel like your best self – because on a scale of fancy to I-G-G-Y, you're off the charts.
DAY 1: Orientation
What to expect: Today is Greek life galore. You'll learn a little about each sorority and what being Greek entails. Don't hesitate to ask any questions you may have about the upcoming week.
What to wear: Shake off those nerves and put on an outfit that makes you feel funky fresh. Keep the vibe casual, but make sure to wear an ensemble that represents who you are.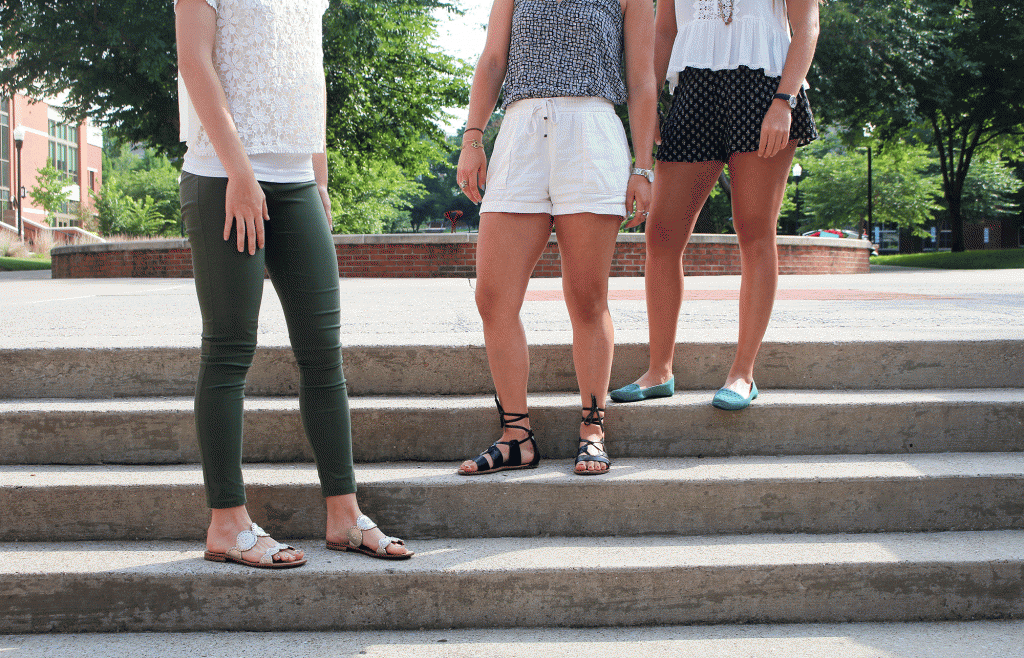 DAY 2: Go Greek
What to expect: You're going to chit-chat with every chapter today. This day of recruitment exemplifies the unique dynamic of each organization. Start with a smile and an open mind.
What to wear: Be prepared for a major case of déjà vu on day two. It's like that dreaded middle school field trip when every student steps off the bus in matching t-shirts. It's alright, though. You will be able to add your own spice to that recruitment shirt by throwing on the bottoms and shoes of your choosing – whatever suits your fancy.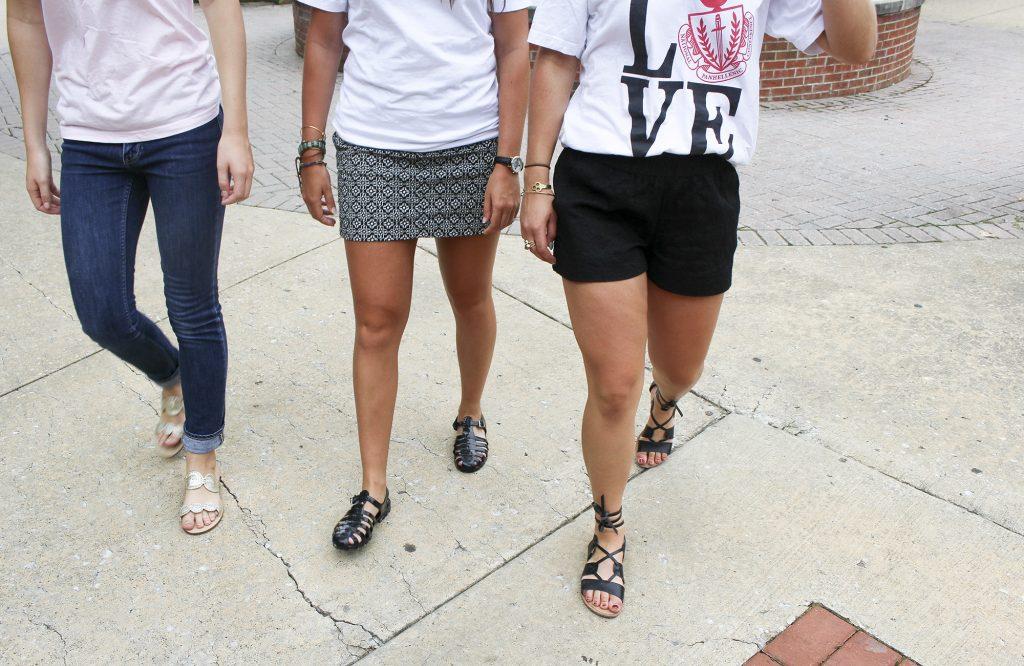 DAY 3: Getting to Know You
What to expect: Getting to know you is what each sorority wants to do, and they'll have that opportunity today. For once, it is socially acceptable to talk, talk and talk some more about yourself. Make sure to let your personality shine through, and stay true to who you are.
What to wear: This day is a tad bit dressier than the first two. Throw on a sundress or a skirt and walk right out of PFT to show the world of sorority women what you've got. Pro tip: wear comfortable shoes. Make sure those wedges won't make your feet want to go running off from your body. You'll thank me later.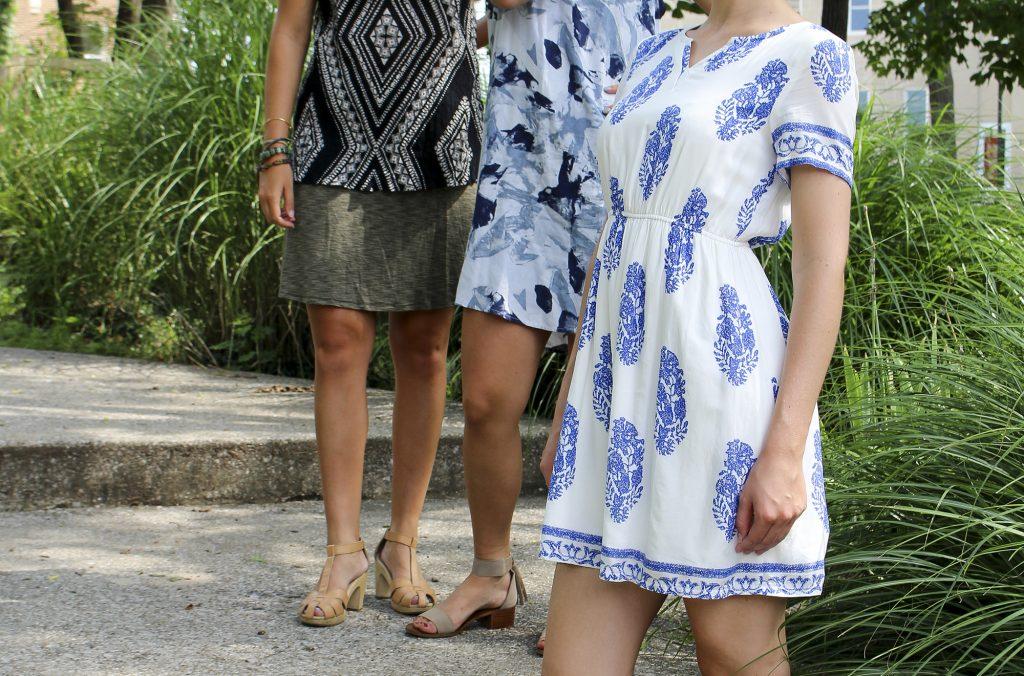 DAY 4: Philanthropy
What to expect: The fourth day of recruitment is dedicated to the philanthropic endeavors of Greek life. Each sorority will inform you about the organization that they represent and how they, as a chapter, bring social awareness and knowledge to the community.
What to wear: For today, throw on your Sunday best with your favorite pair of heels or wedges, and get your conversation on!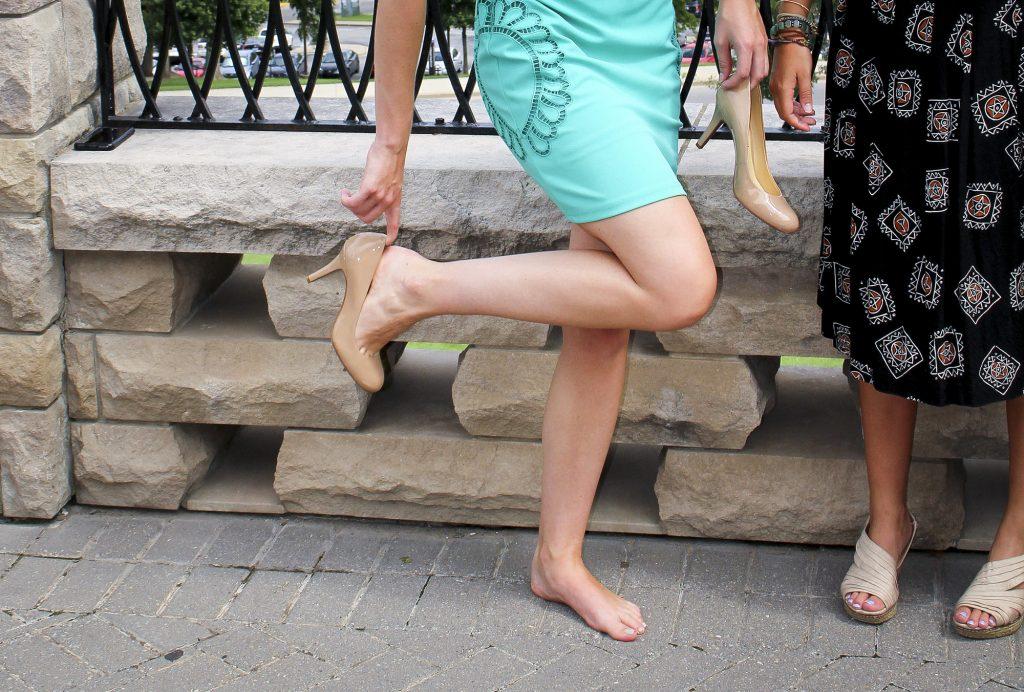 DAY 5: Preference Night
What to expect: The big day has arrived. Preference Night is what you've anxiously waited for all week. Today, you will finally decide where your "home away from home" is — not just for the next four years, but for life. Just remember, the place you feel you can be completely yourself is the right place for you.
What to wear: Slip on a formal dress that showcases your personal style and a pair of heels!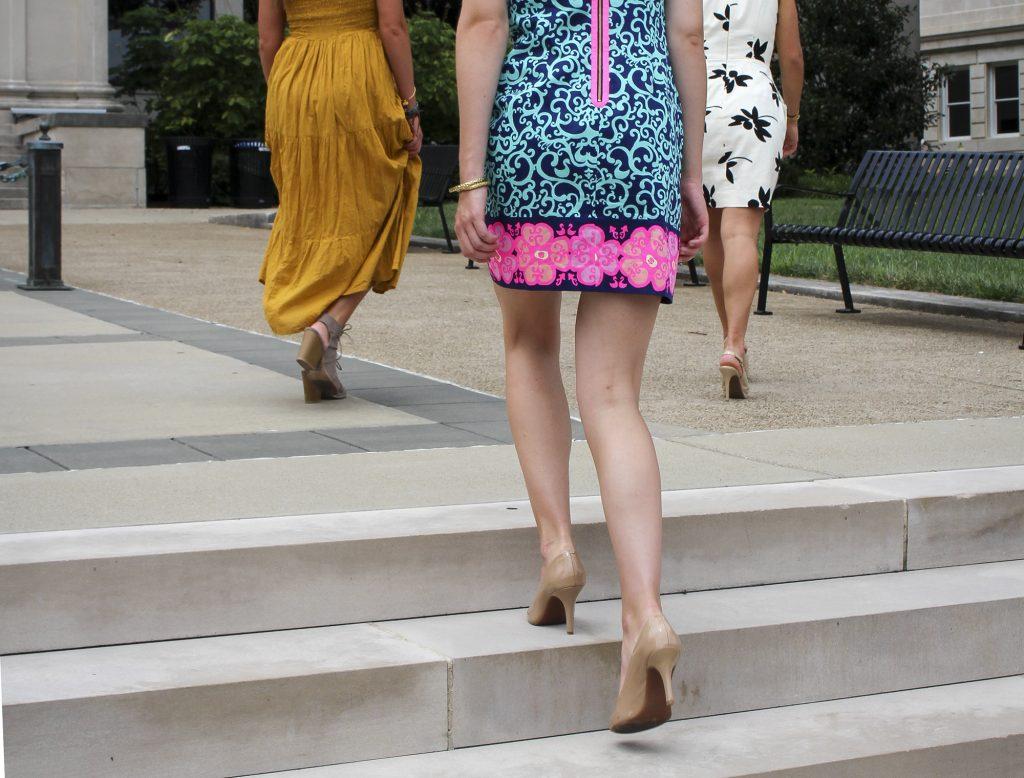 A little overwhelmed? It's completely normal. But, believe me, going Greek may be one of the best decisions you make in your college career. Being in a sorority isn't just about building a float until the wee hours of the morning during Homecoming Week, having 150 other closets to choose from, or losing your voice from screaming chants that will be stuck in your head for hours on end. It's about so much more than meets the eye (or the Instagram timelines). It's about those truly authentic friendships that are created through the ties of Greek life.
Ideally, the sorority you join at the end of this long, stressful, but exciting week will be a group of encouraging, and uplifting women who will always have your best interests at heart. Good luck! You got this, girl.