Professor Farley Norman has been teaching psychology at WKU for nearly 25 years. In this time, he has dedicated countless hours to research, published peer-reviewed articles in scientific journals and become a University Distinguished Professor, the highest honor a WKU faculty member can receive. He has also spent this time living a life filled to the brim with his greatest passions and interests, many of which stand completely outside of the world of psychology.
The Talisman sat down with Norman to ask him about a few of his favorite things.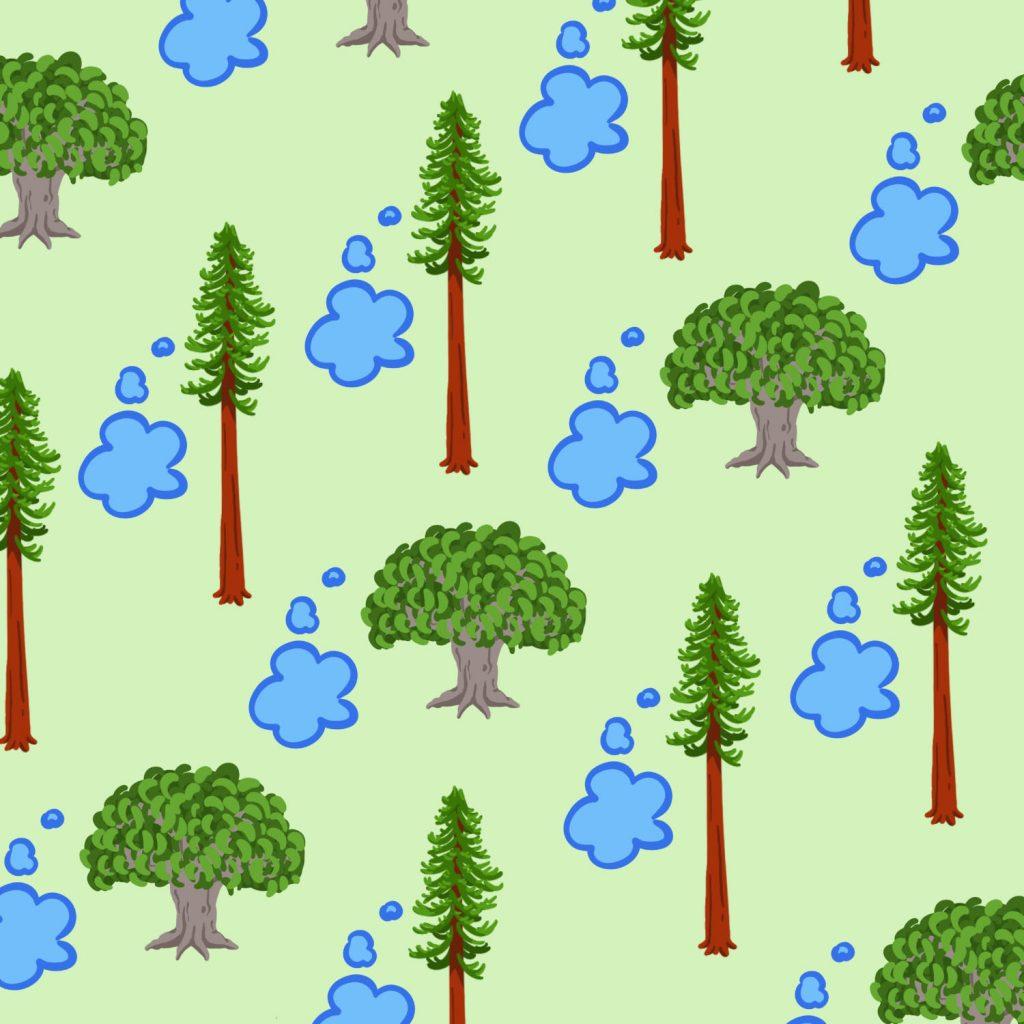 Plants, particularly trees
One of Norman's favorite things actually does exist partly in the world of psychology. A  pioneer of experimental psychology, Gustav Fechner, provided part of the inspiration for Norman's affinity for plants.
"He published a whole book about plants," Norman said. "He believes that it's not just animals that have minds, but that plants have a kind of mind too. I think maybe plants are pretty special in ways that most people don't think about."
Norman's love for plants is especially strong for trees in particular.
"I like all plants, but I really like trees," he said. "When I first moved here, almost 25 years ago, the first thing I did was plant about 200 trees in my yard. And that's a lot for just inside town, and they're all different."
One of the trees Norman planted after his move to Bowling Green was a redwood, now about 80-feet tall, that Norman believes might be the only redwood in town. His yard is also home to an oak that he thinks must be at least 300 years old that he said he wouldn't dare cut down.
"There's a law professor somewhere in the United States whose book I bought," Norman said. "He discusses whether or not trees have rights. And I started thinking maybe trees should have rights. I mean, does a 30-year-old human being have the right to cut down a 300-year-old tree that's alive and might possess a kind of mind?"
2. Cats
Norman has owned and loved cats for a "long, long, long, long time." 
Almost all of his cats, which recently numbered six, have been strays he has rescued from around Bowling Green. He even rescued a kitten years ago from WKU's campus during the construction of Jody Richards Hall. 
"I like to actually just adopt the ones who need help the most," he said. "Most people don't help a stray cat just wandering around on the street. But I found if you take the homeless cats off the street, they actually turn out to be really good pets if you're patient with them."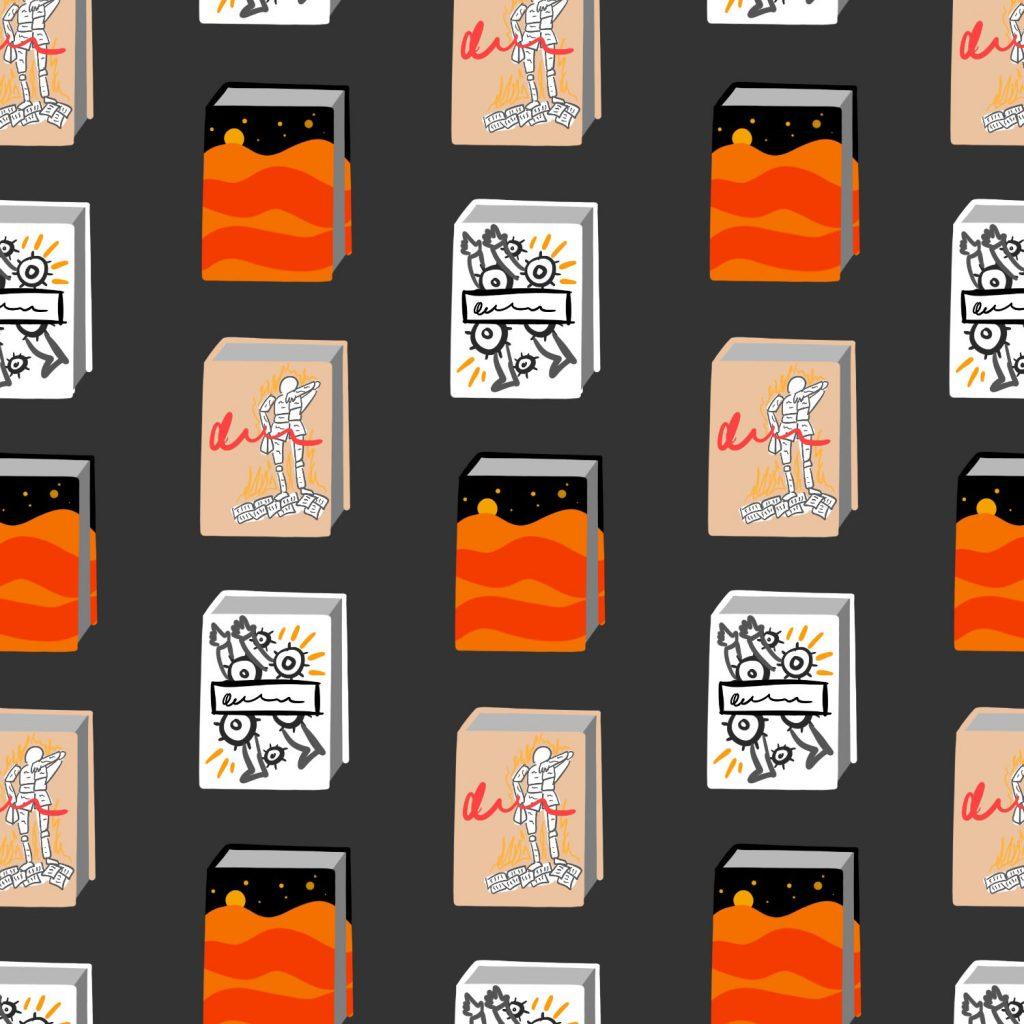 Science fiction novels
Norman has read so many science fiction novels that he keeps a list in an Excel spreadsheet. 
"Over the past three or four years, I've read almost 150 science fiction books," he said. "And I've bought 350 more that I haven't read yet."
Norman said his favorite things about the science fiction genre are how much of it deals with potential futures and that many science fiction authors are experts in their fields making predictions rather than writing to a specific genre. 
"When someone's got a Ph.D. in astrophysics, their science fiction is interesting because they do know a lot about science, and they're real experts in a particular area of their own," Norman said.
He said some days his idea of a great time is sitting at home reading science fiction novels with, unsurprisingly, a cat on his lap. His favorite science fiction novel is tied between Arthur C. Clarke's "The City and the Stars" and Alfred Bester's "The Stars My Destination." 
Travel
While some of his days are spent in a chair with a cat and a novel, Norman also loves to travel and has done quite a lot of it in his life. 
He and his wife enjoy hiking in national parks for weeks at a time during the summer. He said after spending the amount of time that he does indoors in academic buildings and labs, he can't wait to get outside. 
He has also done a great amount of traveling internationally, both to Europe, where his parents lived for 29 years, and to Japan, where his wife is from. Norman said he's been "darn close" to visiting every museum in Europe. 
"In one museum in Germany, I saw the original Neanderthal skull," he said. "I also got to see prehistoric Neanderthal cave paintings, which are closed to the public now, from 3-feet away at the Cave of Niaux in southern France near the Pyrenees. Now you can only see those on the internet or in a textbook."  
He also went to East Germany before the collapse of the Soviet Union, as well as Istanbul, where he said he ate the best food he's ever had in his life. He has been to 43 countries and has no plans to stop traveling and seeing new things.
"It's really educational," he said. "You don't appreciate the variety in the world until you experience it. And that's been fun. So, so fun."
Good coffee
As a result of his travels and time spent in Europe, Norman grew accustomed to the idea of really good coffee.
"There's not a single place in the United States where I've gotten a cappuccino that's even half as good as the Italians' coffee," Norman said. "I won't even order one in the U.S. because I just know it's not gonna be as good. I don't know what it is they do, but every little bar in Italy has the most incredible cappuccino."
Norman said to make a good cup of coffee, you have to grind good quality beans and make it immediately. He has grown so used to the taste of good espresso that he can no longer drink coffee made from grounds out of a can, as convenient as it may be.
"I've got two espresso machines, one in my lab upstairs and one in my lab downstairs, and now I have it all day, every day."
After everything he has done and everything he has seen, good coffee still remains one of his greatest pleasures in life.
---
Stay tuned for our next edition of "Take 5." Is there a professor you'd like WKU to get to know better? Leave a comment below or email us at [email protected].