Kelley Coppinger is a businesswoman, a mother and a professor. Coppinger has been teaching as a professional in residence at WKU for 21 years. This is Coppinger's last semester teaching advertising. Next semester she will be moving fully to the art department to teach art classes instead. 
Coppinger said she defines herself as "blunt" and a "perfectionist." Coppinger said she thinks her students' favorite thing about her is that she truly cares about them.
"I'll take the time they need to help them because it's important," Coppinger said.
The Talisman sat down with Coppinger to find out a few of her favorite things. Get to know her better from her responses below.
1. Education
Coppinger said she received the majority of her education in a small Catholic school in Waterloo, Belgium, that was started by Irish nuns. Coppinger said the school was called St. John's and had an American grading system, but it covered grades from kindergarten to grade thirteen, in contrast with the British schooling systems.
Coppinger attended the boarding school for eight years.
"So it's pretty strict, but it was pretty fun. I loved it," Coppinger said.
She graduated from the University of North Texas with an art degree.
"I'm a unicorn. I don't have a masters," Coppinger said.
Coppinger said she started a program but didn't finish it as she wanted to get more work experience instead.
After she received her bachelor's degree, Coppinger moved to Austin, Texas where she couch surfed, which is the norm for graduate students, Coppinger said.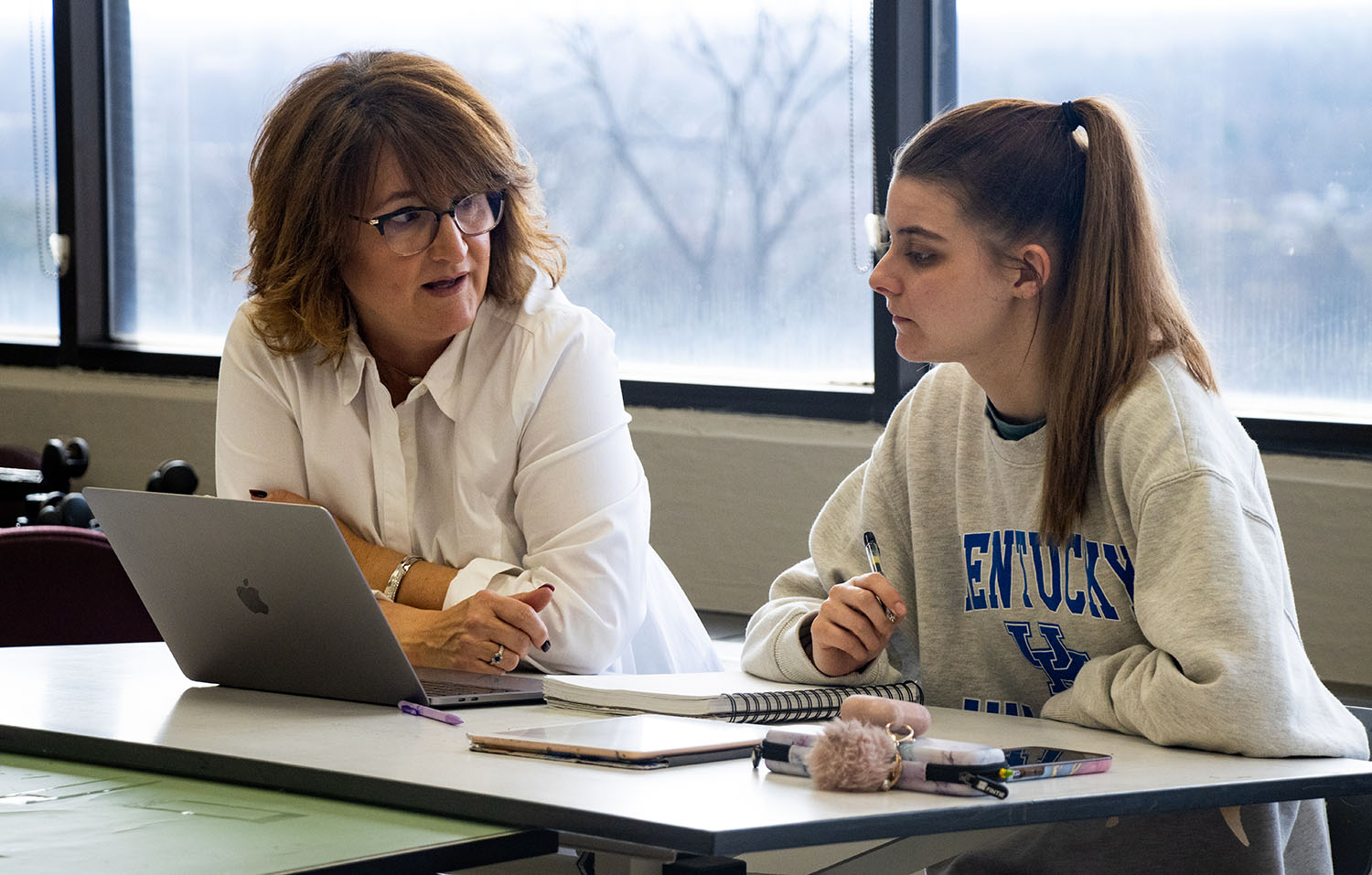 2. Piano
Coppinger said she is a classical pianist.
Her mother started taking piano in Iran, and at two years old, Coppinger said she was jealous of the attention she gave to piano.
"I'd taken one of those hardback books and beat the piano until I broke every single key," Coppinger said. As a punishment, Coppinger had to learn the instrument.
"It became painful to play piano where all the front ends of the key, the white keys, are broken," Coppinger said.
Her mother had brought in random teachers to teach Coppinger the piano, and she said she had a very interesting experience with one of them.
"She would put a knife with the sharp end up in order to keep me from laying my hands on the keys, to have proper hand position," Coppinger said.
At 30 years old, Coppinger said she decided to take piano lessons from a professional, Pearl Amster.
"I adored her," Coppinger said.
Coppinger said that after a while the lessons started becoming more about spending time with Amster than playing piano.
"Every so often I'll sit down and I'm able to play about an hour or so and I'll revisit some of my old, old music," Coppinger said.
3. The News
Coppinger said her hobbies include reading, watching and listening to the news.
"I started researching all this stuff behind COVID," Coppinger said.
Coppinger said the information that was broadcast was too messy and inconsistent, so she started doing more in-depth research to find alternative sources.
"I was curious," Coppinger said.
The COVID-19 pandemic started Coppinger's need for knowledge about the world around her.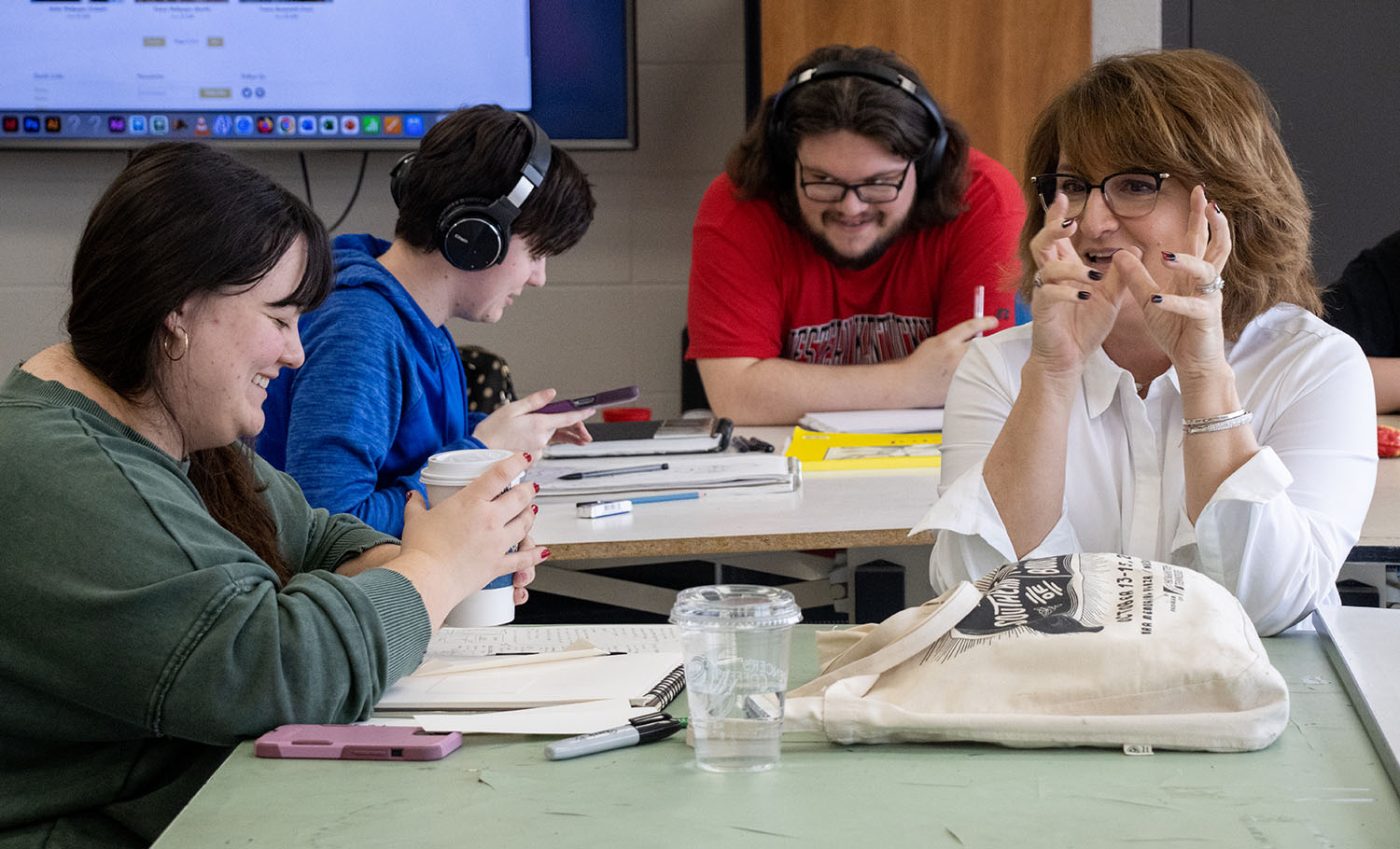 4. Worldly
Coppinger was born in Iran. She said her parents met on a blind date at the American Embassy, which coincidentally, she said is also where more than 50 hostages were held for 444 days during the Iranian Hostage Crisis on Sunday, Nov. 4, 1979.
Coppinger said her father was an executive for an oil company, and as a result, she moved a lot. Coppinger said she has been to Singapore, Saudi Arabia, the United Arab Emirates and Scotland.
Despite being born in Iran, Coppinger said if she had to choose to identify with a home country, it would be Belgium because she lived there for eight years.
Coppinger said she grew up around many different languages, as her father knows over three. She said she knew French but is no longer fluent.
"If you speak to me in French, I'll respond to you in English," Coppinger said.
Coppinger said she is confident she wouldn't get lost if visiting France but would stand out because of how rusty she is with the language.
"They would probably call me an ugly American, but that's OK," she said.
5. Career
Before becoming a teacher, Coppinger said she started a pre-press production and design company called Creatronics Inc.
Coppinger said the company dealt with print brokering and desktop publishing.
While Coppinger started a business after college, she said she does not recommend that career path to her students.
Coppinger said she worked there for about five years before getting a job at Texas Monthly.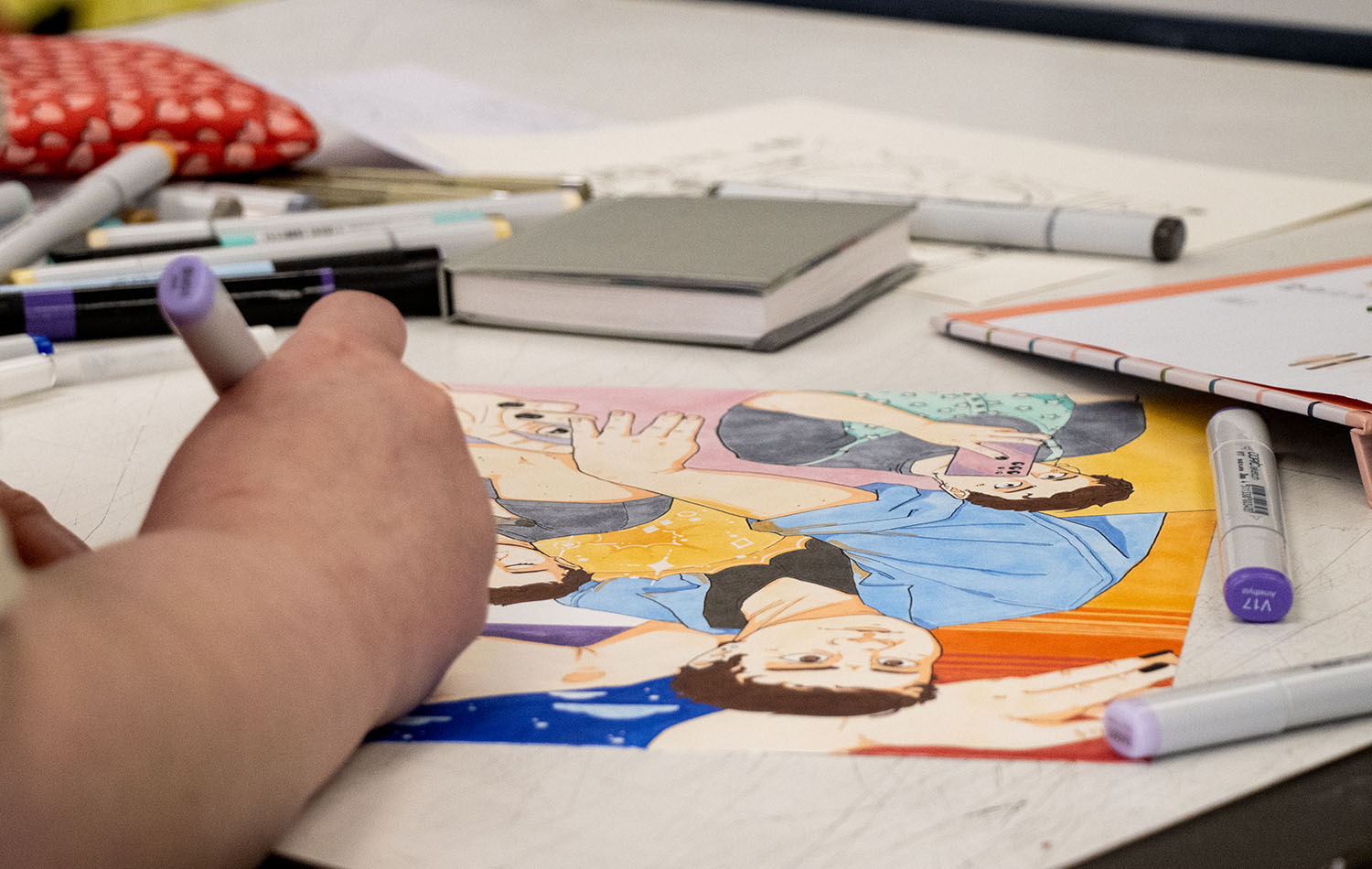 Later, Coppinger said she worked at a small print shop here in Bowling Green when a professor from the advertising department asked her to come in for an interview.
Originally she had said no, but the more she thought about it the more she realized she had nothing to lose, Coppinger said.
Coppinger said she was struggling living in Bowling Green.
"It's the smallest place I've ever lived," Coppinger said.
When she got the job, Coppiner said she ended up really liking teaching.
"I love my job. I really love my job," Coppinger said.