Looking for a way to spice up your midnight snack, make a quick dinner taste gourmet or impress your friends with your cooking skills? If so, grab some ramen and check out these quick tips to make your instant dinner a little more special.
Tip: Don't have a microwave? To cook ramen with a Keurig instead, break up and place noodles in a bowl. Then, select the largest cup setting to dispense hot water (double checking to make sure there isn't a K cup inside). Cover the ramen package with a plate for 1 minute, then stir and re-cover for another minute. You're all set!
---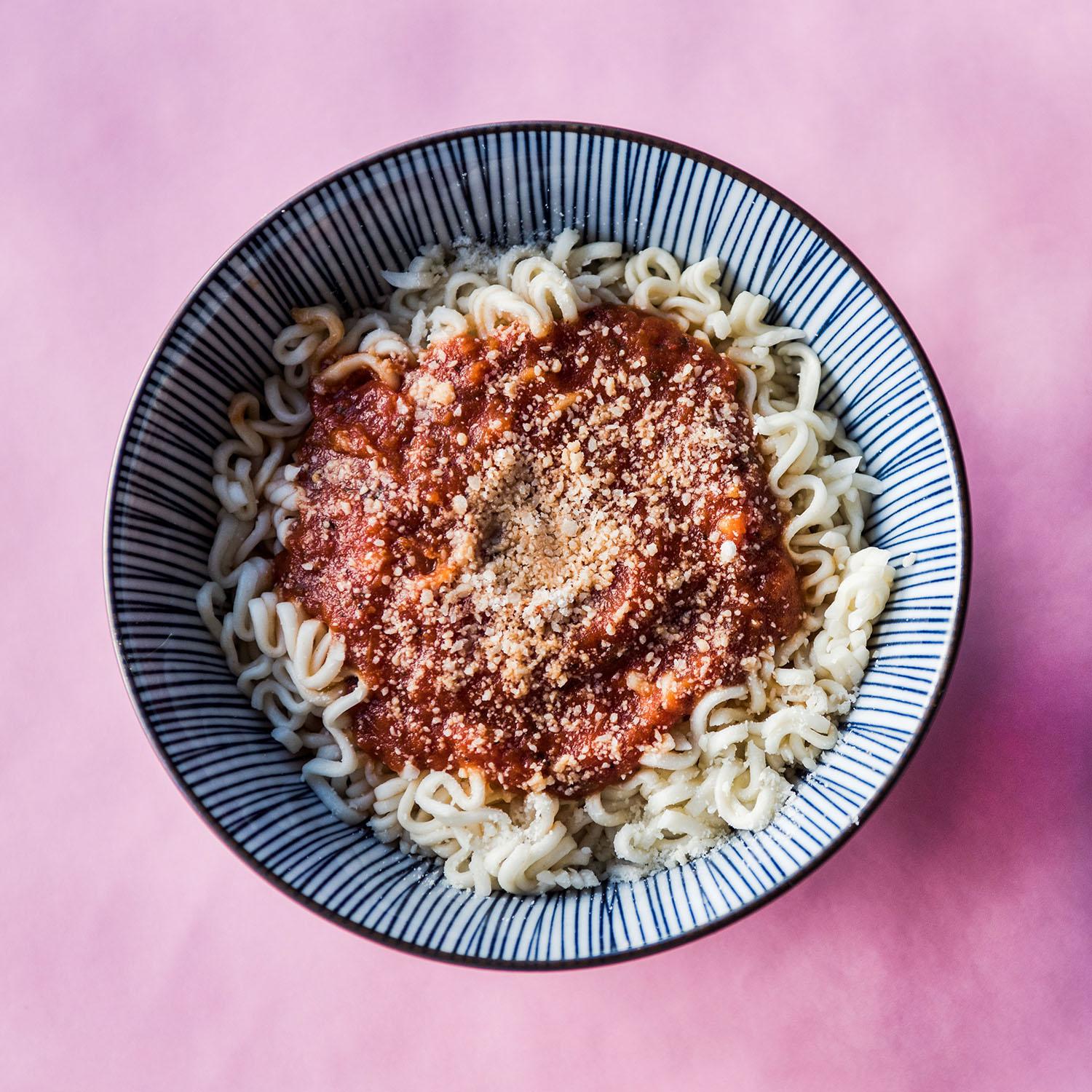 Spaghetti
Ingredients: pack of ramen, pasta sauce of choice, parmesan cheese
1. Cook noodles as instructed on package. Omit the seasoning.
2. Add 3 tablespoons (or desired amount) of pasta sauce.
3. Microwave 2 ½ minutes.
4. Allow dish to cool then sprinkle with parmesan and enjoy!
---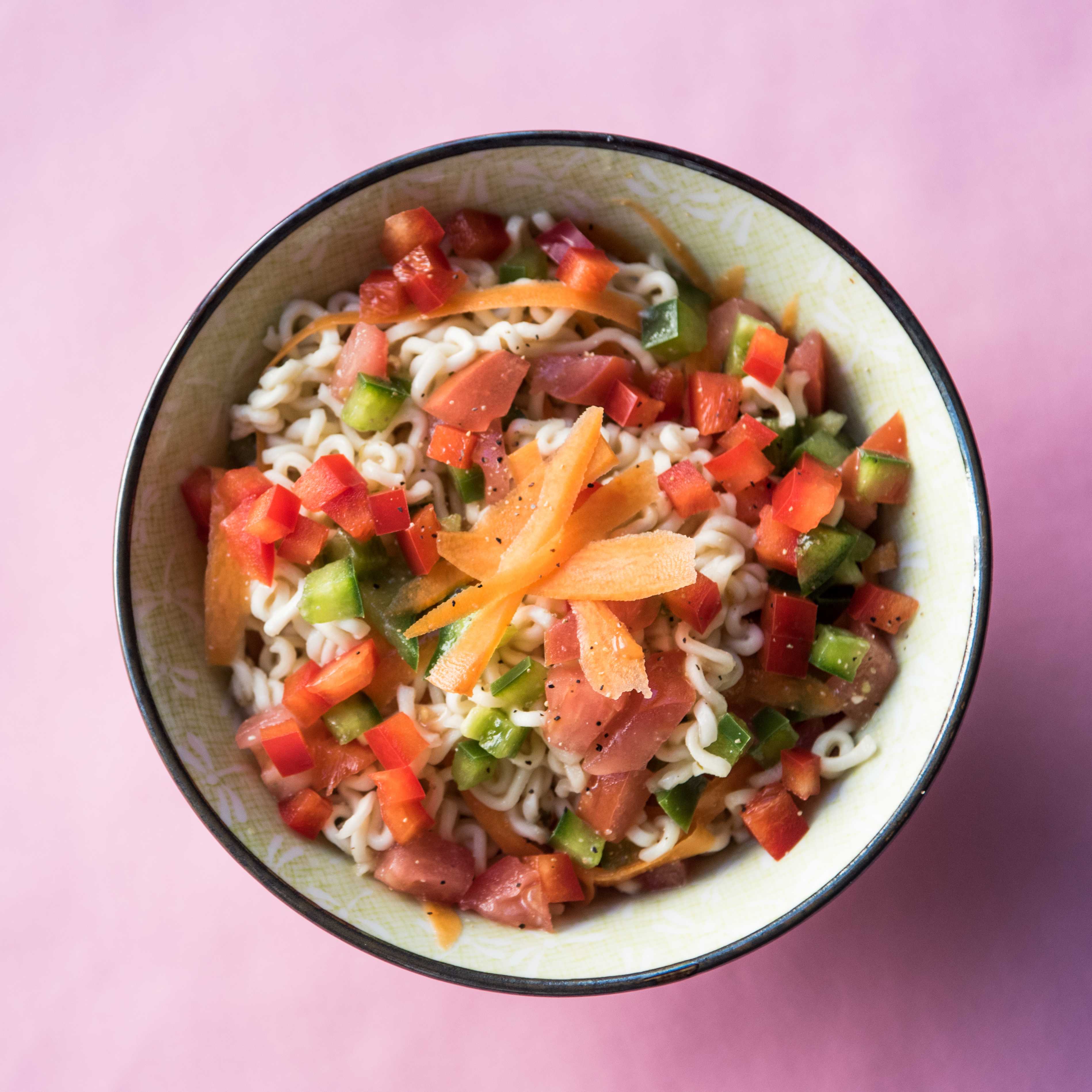 Pasta Salad
Ingredients: pack of ramen, veggies of choice (such as shredded carrots and red and green peppers), your favorite vinaigrette, grated parmesan
1. Cook noodles as instructed. Omit the seasoning.
2. Drain water.
3. Place noodles in fridge until chilled.
4. Use a knife to peel and chop carrots, zucchini, tomatoes, etc.
5. Combine noodles and vegetables, toss with vinaigrette dressing (we suggest Italian) and top with grated parmesan cheese or salt and pepper.
---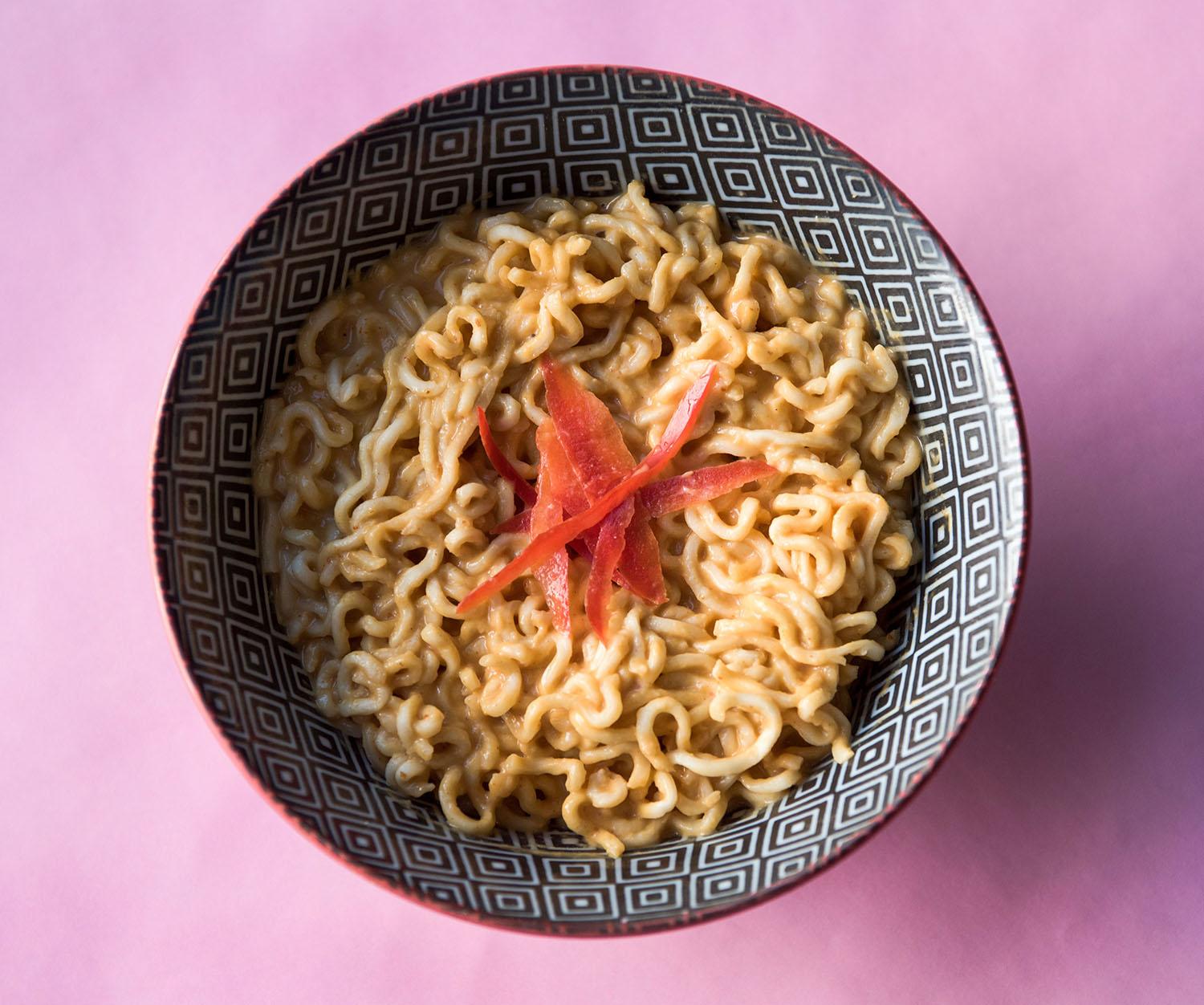 Chicken Thai Peanut Noodles
Ingredients: pack of ramen, included ramen seasoning pack, peanut butter of choice, Sriracha or hot sauce
1. Prepare noodles as instructed, including chicken seasoning.
2. Drain all but ¼ to ½ cup of water.
3. Add 2 tablespoons of peanut butter.
4. Add 1 tablespoon of Sriracha sauce (or to taste).
5. Stir well with water, until even consistency.