There is a TikTok trend that inspires people to dress like their Pinterest aesthetic for a day and challenges all those who see it to do the same. After seeing the trend myself, I wondered what it would be like to dress in these aesthetics.
Styles like "dark academia," a style that associates hobbies like reading and writing with dressing in vintage goth attire spanning across a gloomier color palette or the "cottagecore" aesthetic, which sees those who participate romanticize the lifestyle of simple, homestead living. It is associated with whimsical, floral patterned dresses made of light fabrics.
Dressing in aesthetic attire doesn't require breaking the bank and can easily be achieved by pairing pieces you normally wear with different items to create an outfit that visually aligns with a Pinterest-inspired aesthetic. I decided to try dressing in these aesthetics for a week and prevent my unused pieces from going to waste.
Cottagecore aesthetic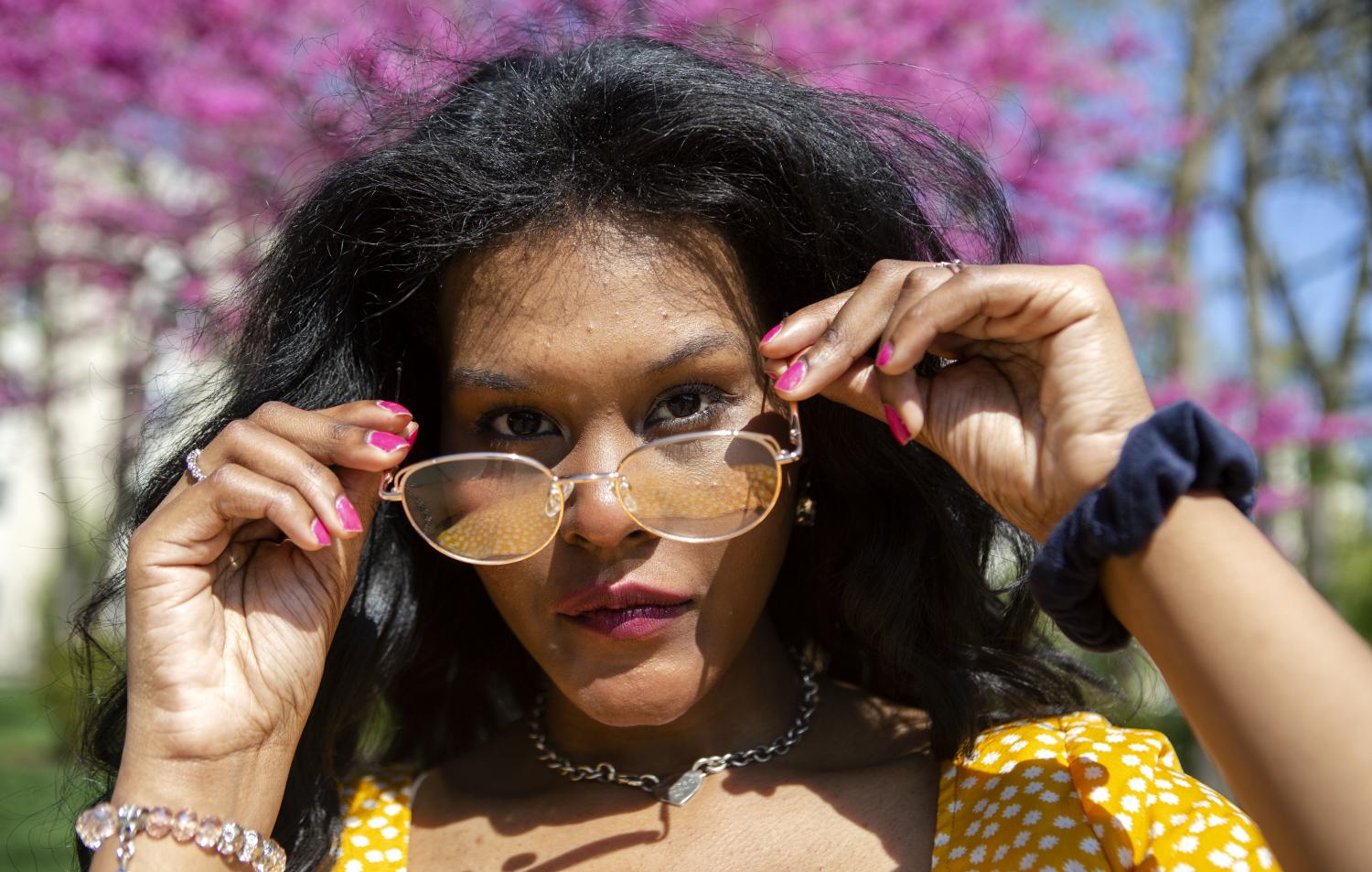 While yellow is not a preferable color in my personal palette, I first decided to wear this square neck, yellow and white polka-dotted dress on my eighteenth birthday. On beautiful summer or fall days, a sun dress is perfect to help emulate confidence.
After spending much of my year dressing up for no one to see, I wanted to be the girl in the flowy yellow dress, basking in the sun and content with the small joys in life, so I became her. In front of a pink leafed tree near Grise Hall, I stood with a smirk plastered on my face and glasses in my hair, looking toward the future.
Pastel grunge aesthetic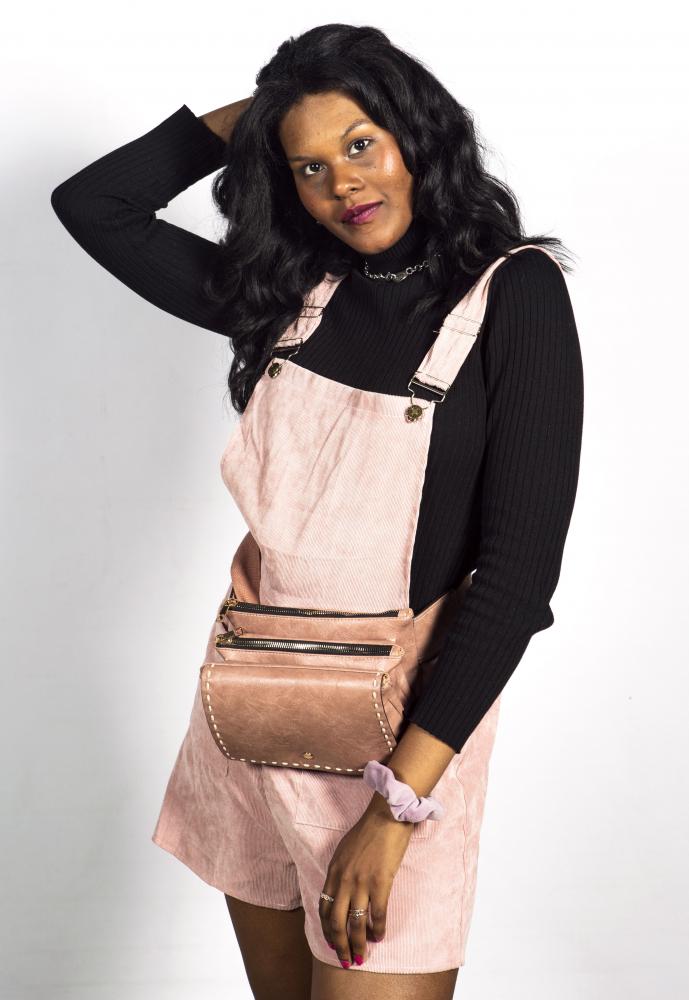 Apart from listening to alternative bands like The Cranberries and Nirvana, I've never considered myself grunge. For this look, I wanted to put a spin on an outfit similar to this simple, layered overall look. Instead of a playful white tee and rose tinted hat, I opted for a black turtleneck and wore matching Doc Marten boots to complement. I pinned part of my hair back with my brown butterfly clip, instead of wearing my hair completely down like I usually do, to give into my new, eccentric persona.
While I am a fan of turtlenecks and fall attire in general, I couldn't fully commit to the browns and grays that embody the grunge aesthetic. What really sets this look apart from my normal attire is the addition of the fanny pack as a complement to the pink overall shorts. With white stitching dressing its side, this fanny pack has three spacious compartments making it fashionable yet convenient to carry to on-campus events or classes.
I am particularly enamored with this fanny pack not only because of its utility and design, but it is a gift I received from one of my aunts. I received this fanny pack during Christmas 2019. With so much anticipation for 2020, a year I thought would be one of the best in my life, this period of time was marked by a feeling that everything was coming together for the first time in my life.
Denim aesthetic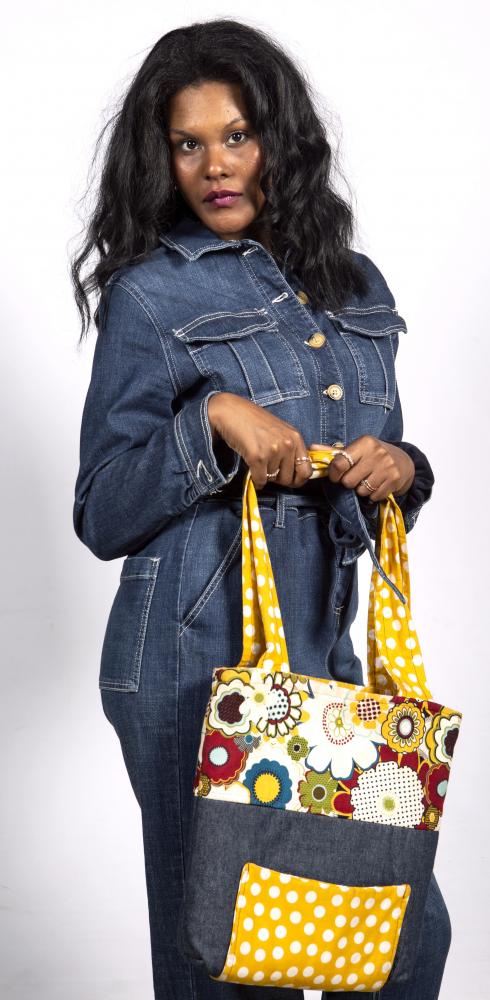 While I love business chic and prefer to dress up everyday, part of me will never be able to give up my Southern roots even if my future career calls for it. What I love about this denim jumpsuit is that it is both chic and comfortable. I am also reminded of the Abbey Road Beatles album cover where George Harrison donned a full denim outfit. Jumpsuits to me are the clothing equivalent of American comfort food.
Growing up, jumpsuits were one of the few styles of clothing that made me appreciate my long legs and my tall stature. This jumpsuit is industrial yet classy. The look itself was inspired by this photo of a model posing confidently in a denim one-piece with white sneakers. Conveniently, when I went home for one weekend, this was a piece my mom had bought for me as a gift. The addition of my stepmom's handmade denim tote bag with yellow polka dots made the outfit all the more sophisticated.
Casual wear aesthetic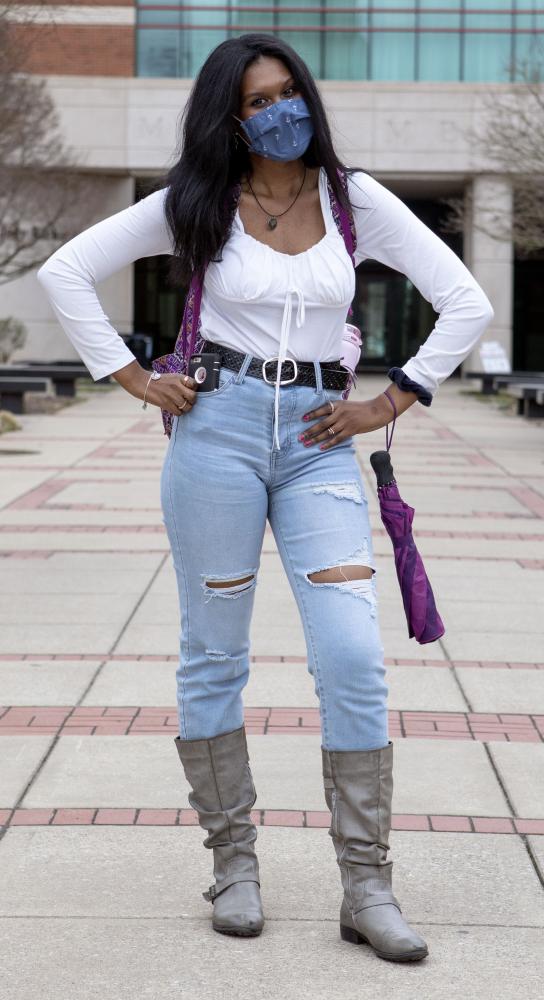 I've never known how to "dress down." In high school, I grew accustomed to getting mistaken on a weekly basis for a substitute teacher. Formal dresses, skirts, jumpsuits and rompers feel like home to me, whereas I just learned how jeans can accent an outfit. On the rare days I don't have interviews and have time to relax in Jody Richards Hall or Adams-Whitaker Student Publications Center, I occasionally want to dress more casual.
In searching for inspiration for this aesthetic, I found this cute casual white top and jean outfit. As the model has a similar skin tone and hair color to my own, I felt it would be appropriate to put together pieces that had similar shades in order to find colors that enhance my skin tone. I decided to match a simple square neck top with a pair of distressed denim jeans in order to create a stylish yet comfortable outfit for campus.
Camouflage aesthetic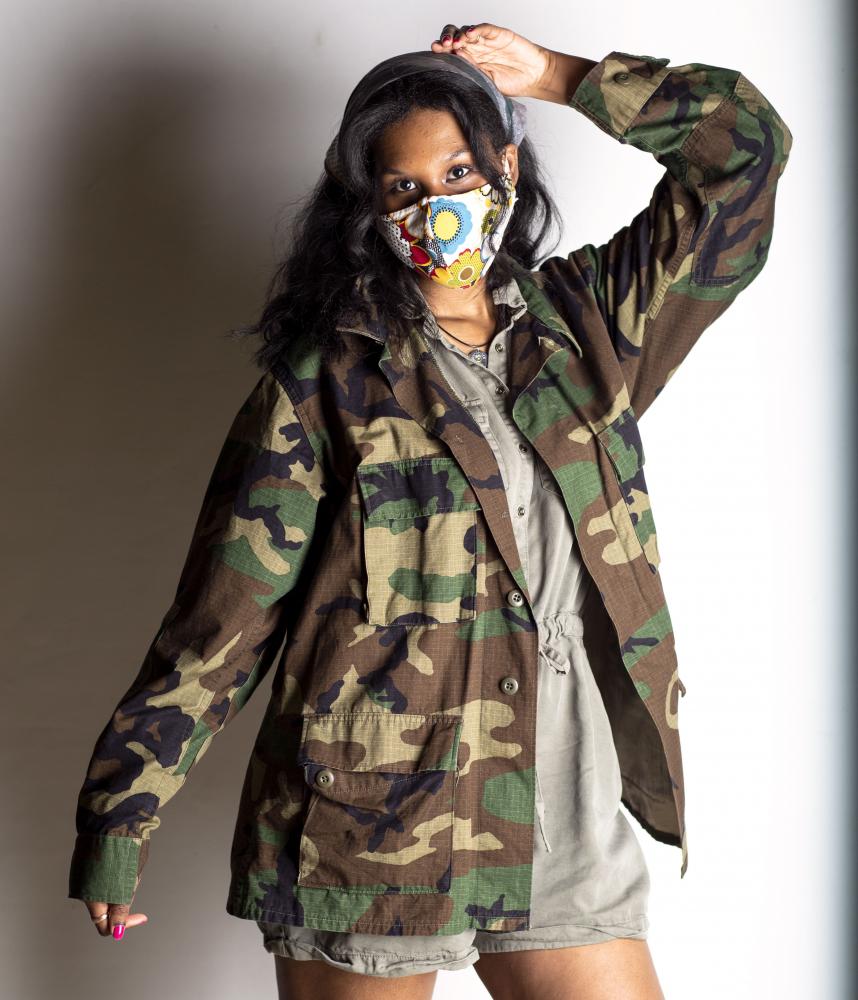 As someone who grew up in the South visiting tractor and army supply stores, I am a camouflage loving girl. The camo jacket I used for this outfit is incredibly precious to me as it was something passed down from my now-deceased, Vietnam War veteran grandfather to my dad and eventually to me. While it's something of an informal family heirloom, my oversized, hunter green and hickory shaded camo jacket is a fashion staple in my closet.
It's a go-to piece for fall in Kentucky, when the mornings and evenings start to get cool but it's not yet sweater weather all day. With the addition of my suede-textured, Aegean blue ankle boots and a patterned bandana, this camo jacket and romper combo was appropriate for the fall weather.
While my camo jacket served as the baseline for this outfit, I found further inspiration for this look on Pinterest. The photo features a sleeveless, olive green romper similar to the one I have. To go in line with the military vibe, I accessorized with one of my favorite necklaces, which features a bullet shell embedded within a silver pendant on a black cord.
Princesscore aesthetic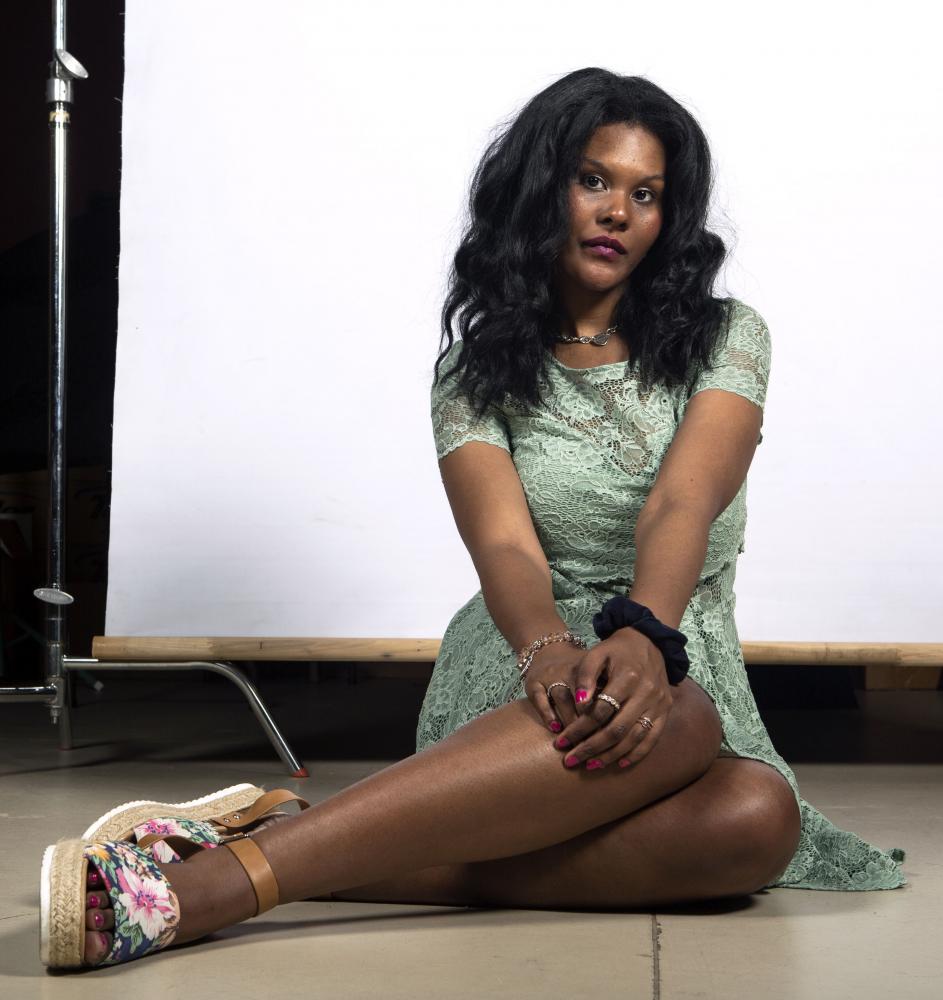 I have always wanted to dress as close to a princess as possible, and seeing that the princesscore aesthetic revolves around a romanticized vision of what it's like to be a princess, I knew I had to include it in my experiment. The most accurate description of my style is mixing Southern, high school homecoming dance attire with clothes fit for daily life. This delicate, mint dress embodies that ideal.
This dress features an asymmetrical, high-low hem embellished with lace and pays homage to high school nostalgia and pageantry dresses popular in Southern girlhood. As someone who began college during the onslaught of COVID-19 in fall 2020, I found it hard to part with high school traditions without having college experiences to replace them. Paired with a heart-shaped necklace, I found I was able to memorialize my lost senior year experiences through this outfit.