With roughly 14 shops scattered across Bowling Green, choosing which tattoo parlor to go to may be a difficult decision. To make things easier, and to take a dive into the tattoo culture of Bowling Green, some Talisman staffers took to various shops to see what the local scene has to offer.
Carter's Tattoo Co.:
At Carter's, American traditional art lines the walls while a dragon mural stretches across the floor. The metallic scent of buzzing machines greets you, and a sign that reads "Cleanest Shop in Bowling Green" rests your nerves.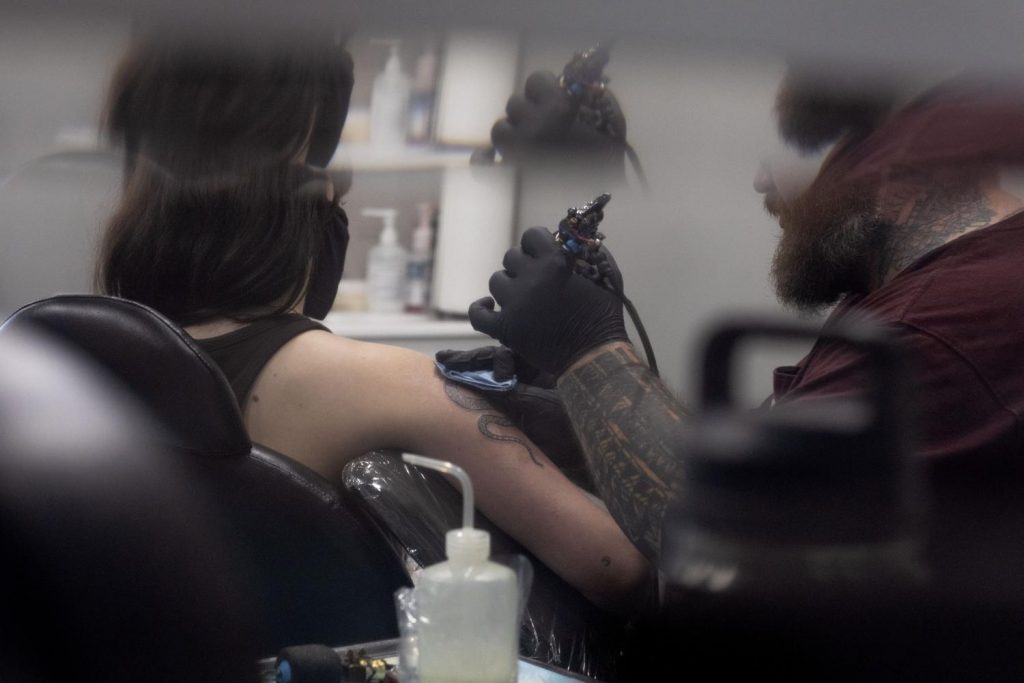 Doughboy, (@horidough) a resident artist at Carter's, wanted to be a tattoo artist since he was 13, before tattoos were as widely accepted as they are now. Back then, he would have had to pick up a magazine for information and inspiration.
Doughboy advises college students to do their research before making any decisions, especially when working with "prime real estate," or portions of the body that can accommodate larger pieces. He tells his younger clients that they only live once, and they should remember when they're older—and perhaps have more money—may want bigger pieces, which shouldn't be hindered with impulse decisions now.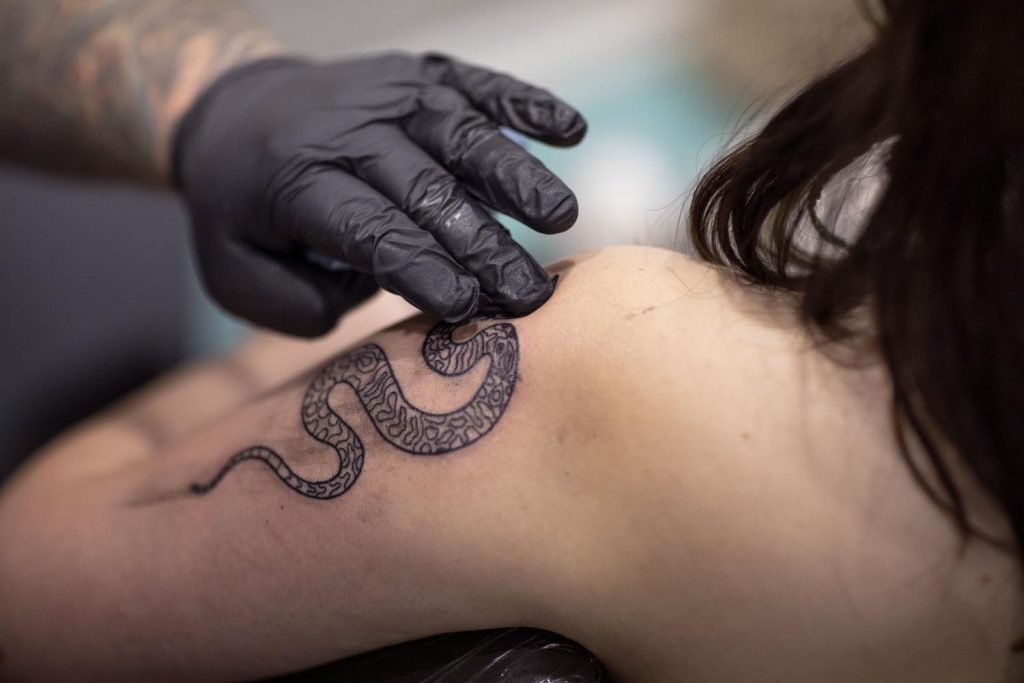 Doughboy practices honesty when it comes to what his clients want, advising them on size, placement and other details, but he always strives to bring his clients' visions to life. Overall, Doughboy was a great representative of Carter's Tattoo Co., and he made sure we knew that all the artists there would take just as good care of anyone as he did.
Carter's takes both appointments and walk-ins when artists are available. Check out their Instagram stories (@carterstattoo) to see their walk-in availability.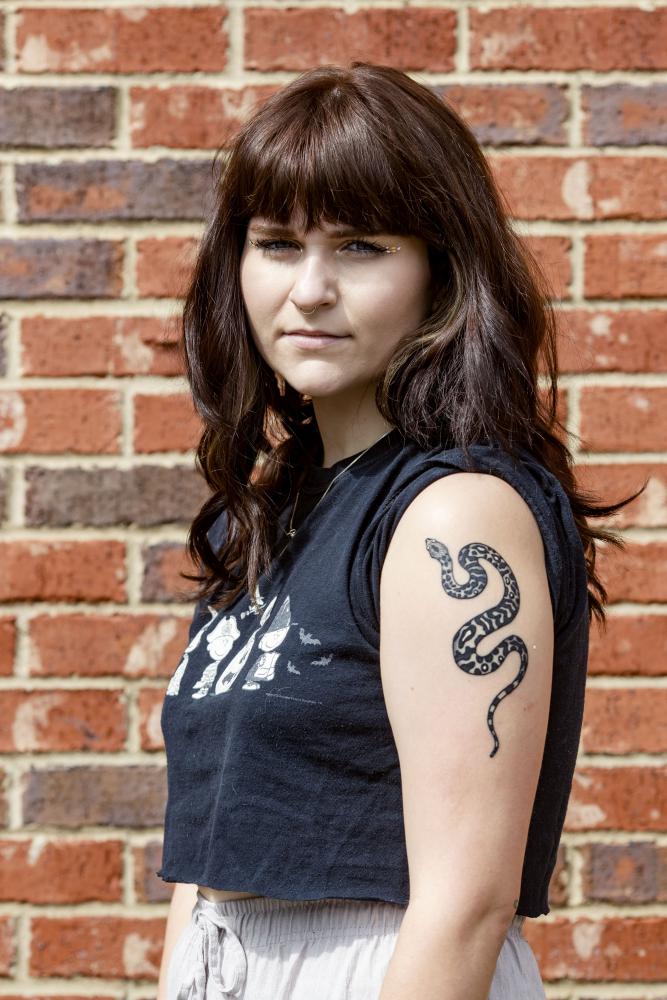 The Crawling Panther Tattoo Company
I scored an opening at The Crawling Panther located on State Street in downtown Bowling Green. Formerly known as Solid Gold Gallery before May of this year, it was one of the first tattoo shops on Fountain Square. Though it shares State Street with a few other shops now, it has no trouble bringing in new clients, as well as keeping its loyal ones coming back, Cody Smith said.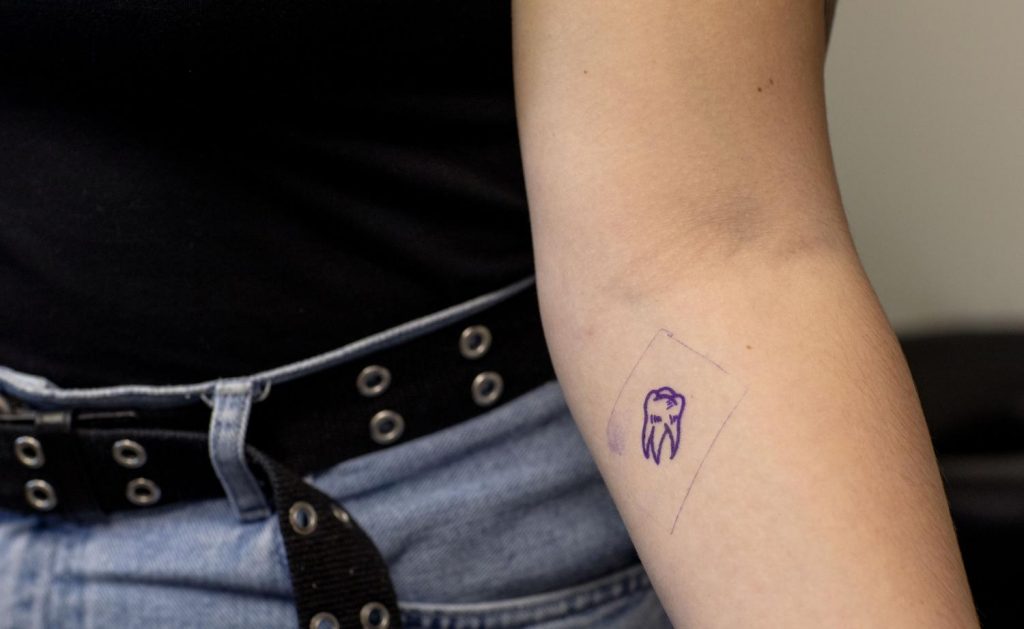 Smith (@codydraws) was my artist. We were accompanied by a longtime friend and client of his, Mike Wood. The two had a lot to share on the climate of tattooing, including the way society is more accepting of tattoos now. They spoke about various trends over the years, like the move toward more black and gray art and away from color, as well as more simplistic line art as opposed to heavy and bold work.
"People start getting tattoos younger," Smith said, and shone a light on the positive aspects of that by saying they're "more thought out" as opposed to impulsive decisions. Smith advises college students to continue to do their research in choosing designs and artists.
He said that if he does not feel he is the right person for the job, then he'll be quick to recommend another artist in the shop as each of them have their own strong suits that collectively accommodate everyone.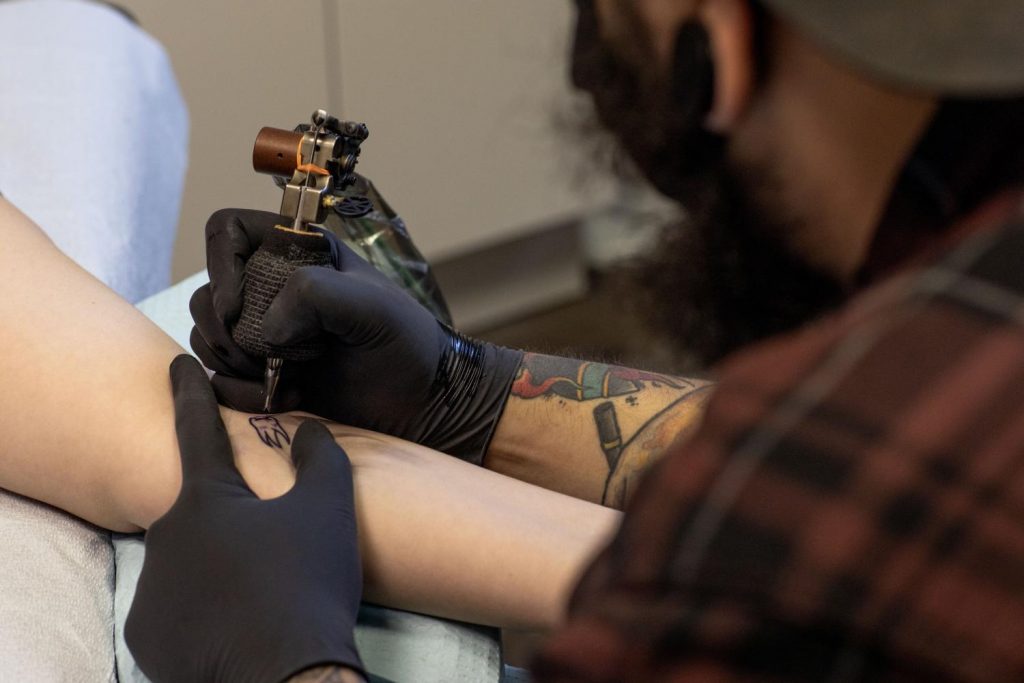 Though covered in tattoos, Smith surprised us all when he said, "Oh I hate getting tattooed … it hurts!" He also said that when it comes to the pain of getting tattooed, from his experience, women are tougher than men, which gave us all a laugh.
Smith offered an extremely welcoming and relaxed experience that would be great for anyone getting their first or 50th tattoo. He drew my piece in front of me, and though it was small and simple, he ensured that I was happy with every detail.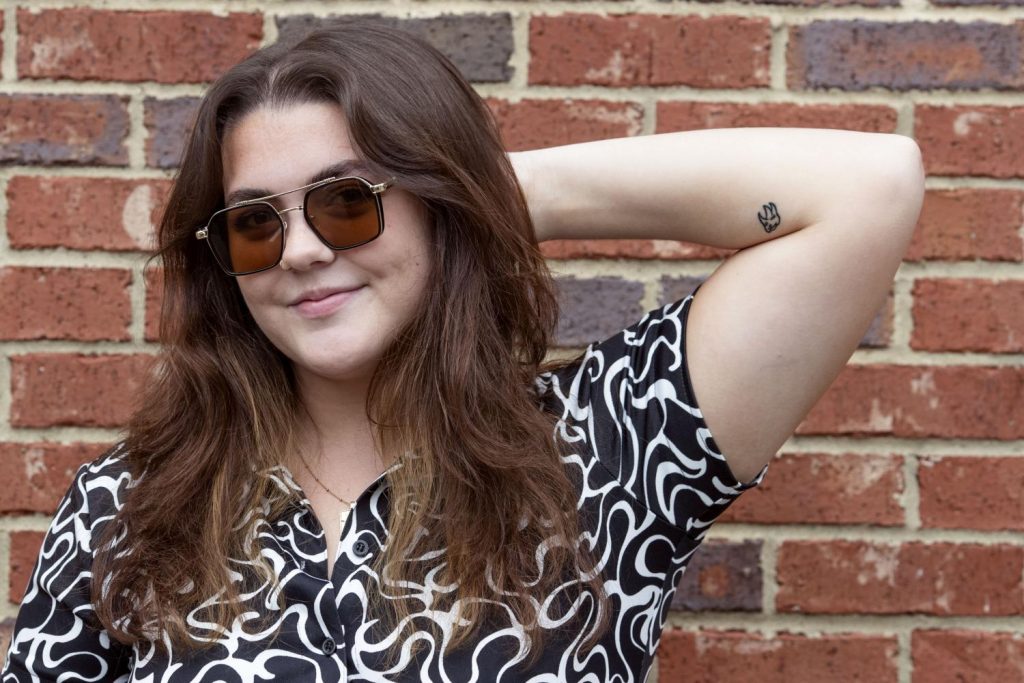 Tattoo Heartland:
Walking into Tattoo Heartland was a different experience than the previous two shops; instead of each artist having their own booth or secluded space, the small building leaves room for two stations side by side. The smell of incense combined with RuPaul's music was an unexpected but enjoyable combination.
Artist Frank Armstrong (@frankarmstrongtattoos) offered an interesting perspective on being a tattoo artist, saying that it has proven to be a "heavy psychological load" because people share their "woes" with him while getting tattooed.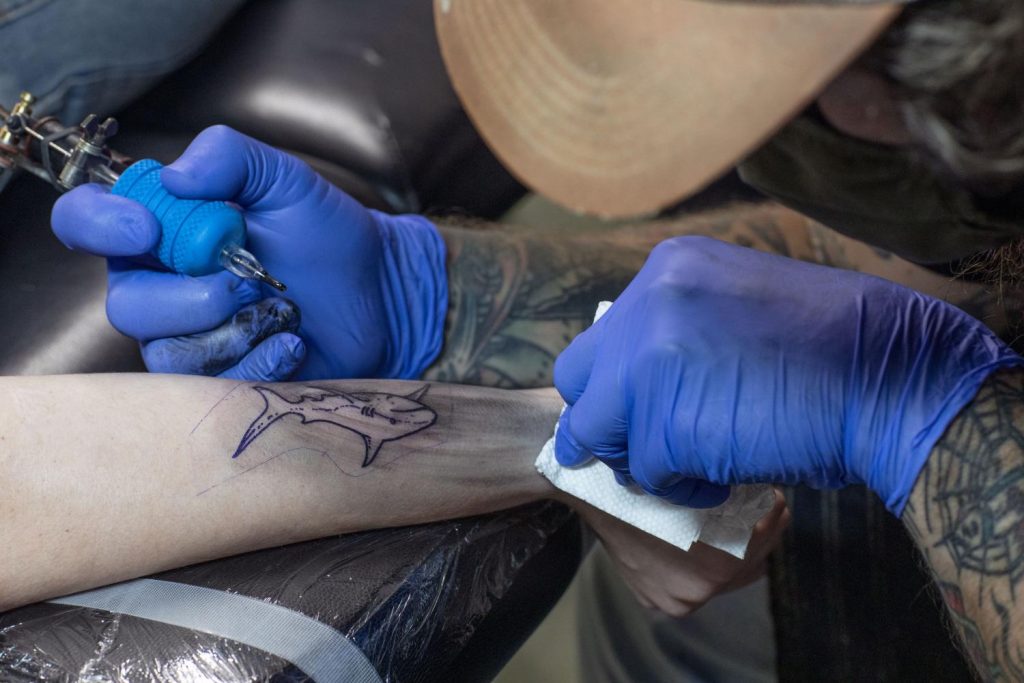 Getting tattooed can be an intimate experience, especially if the tattoo has a deep personal meaning. Inches away from someone, possibly in an uncomfortable position, while they painfully and permanently mark your skin. It can be emotional for some, Armstrong said.
"People have been getting tattoos since the dawn of time," Armstrong said. "Maybe it's in our DNA."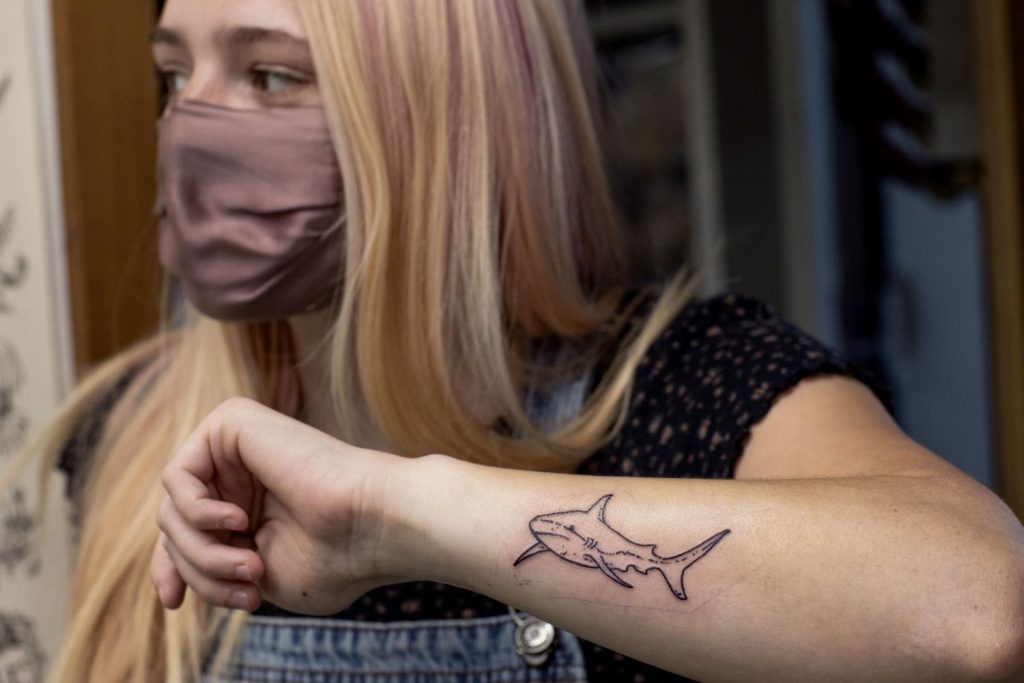 Perhaps it is an innate desire to mark our skin with things that are special to us. Whatever that may be for you, Heartland can help you accomplish it.
Though he loves his art, Armstrong expressed the importance of how you treat people, and that moral code definitely showed itself during our time in the shop. Heartland's "no bullshit" operation ensures that customers are assisted in any way when choosing a tattoo, and they walk out loving it.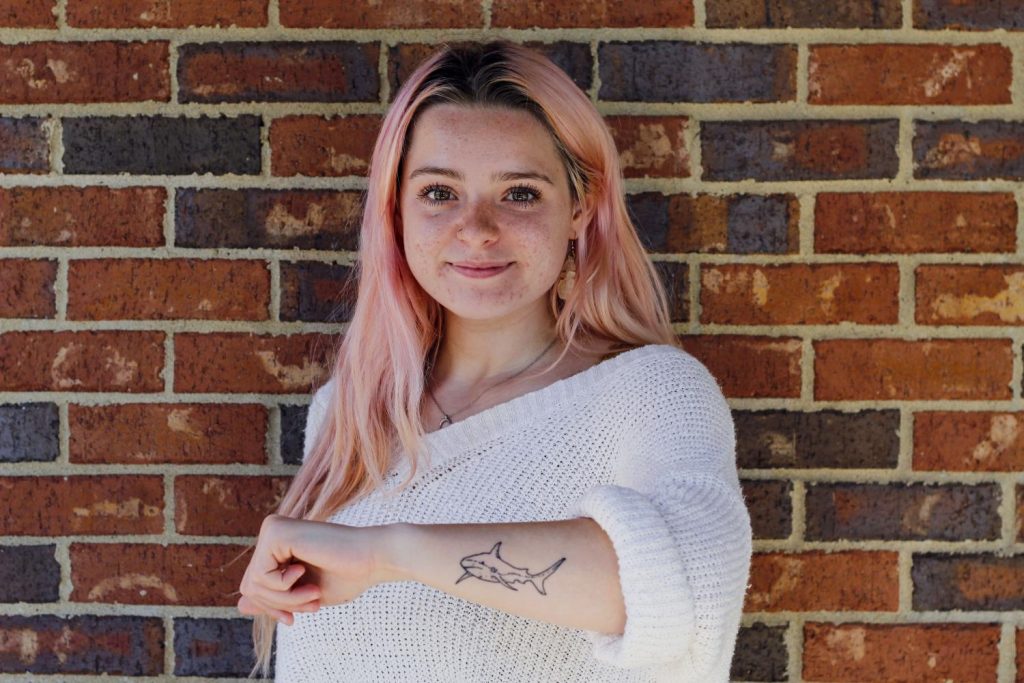 Mad Tatter:
You can't miss Mad Tatter when passing by; its whimsical display of an "Alice in Wonderland" theme spans over its 3,300 square feet both inside and out. This outlandish and deeply artistic theme is the way they express what they have to offer.
"We want people to know that this is a place where you can have a bigger vision than the cookie cutter stuff," Michael Millirones said, owner of Mad Tatter. "We want people to come in with genuine ideas, and we help turn that into art."
Millirones, manager Nate West and guest experience specialist Madison Asche, started in Springfield, TN, moved to Bowling Green six years ago and have been at their current location for a little over a year with plans for remodeling and expansion in the future. Since opening up shop in Bowling Green, they've seen a lot of young faces come in their doors, Millirones said.
"We knew that having a younger crowd, they'd be open to new ideas," Millirones said. "That was really my thing about the art side. People with new, open minds would give me the opportunity to express my artistic side."
Not only does the shop value it's younger crowd, they also give opportunities to multiple young apprentices to train from the ground up. Millirones said that having a youthful staff allows the shop to keep in touch with the trends and not get "left behind."
"Mad Tatter is an incredibly interesting shop both visually and conceptually, and its efforts to stay in tune with younger generations allows clients of any age to accomplish even their wildest ideas.