As students begin to settle into their routines for the new semester, they may still be searching for the best way to spend their meal swipes. Restaurants on campus have a variety of options but when it comes to meal swipes, the options are limited. Being in charge of all your own meals is a daunting task, which is why knowing where to use your meal swipes is important. The Talisman checked out a few popular places on campus so you don't have to. The ratings are based on taste, flexibility to customize, wait time, and value compared to the cost of a meal swipe.
Taste: 8/10
Flexibility: 4/10
Wait time: 9/10
Value: 6/10
Overall: 6.75/10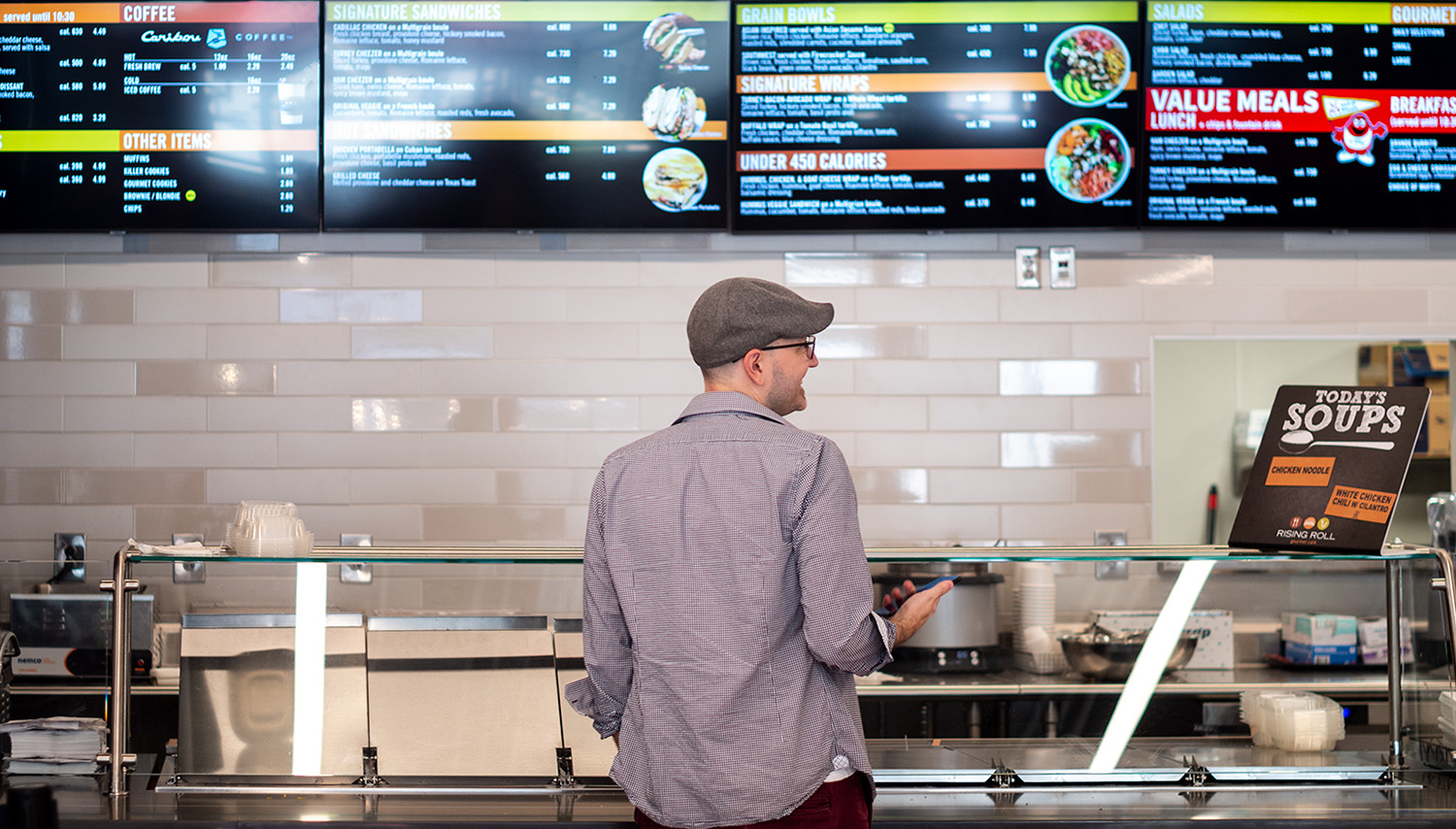 Rising Roll is located in the center of the Commons and is open from 7:30 a.m. to 2:30 p.m. I arrived at 10:30 a.m., which is when they start serving lunch, so there wasn't anyone in line.
In case you do arrive at a busy time, Rising Roll offers a new line cut option for those who are getting value meals. Since all meal swipes are prepacked, pick up is easy and quick. This option does make it impossible to customize your order but the sandwich toppings are easy to pick off in a pinch.
All of Rising Roll's meal swipe options are sandwiches, which doesn't offer a lot of variety, but the value per swipe is good. Each meal swipe comes with your choice of chips and a drink along with the sandwich. I got the Turkey Cheezer, which comes with turkey, cheese, tomato, lettice, and mayo. The sandwich itself was good for it being just a plain sandwich. There are also some vegetarian options on the menu. Rising Roll is one of my favorites on campus because of its easy pick up and excellent taste, and I would recommend it to anyone.
Taste: 8/10
Flexibility: 10/10
Wait time: 6/10
Value: 7/10
Overall: 7.75/10
Subway is connected to Bates Runner Hall and since it is not located in a food court, the area is usually less crowded, but the lines can get long even if the service moves relatively fast. Subway is one of the most customizable options on campus, and eachth meal swipe includes a 6-inch sandwich, a drink and two cookies or chips as a side.
I went at 7:30 p.m. for dinner and got through the line in under 10 minutes with my veggie sandwich. Subway opens at 8:30 a.m. during the week and 10 a.m. on weekends. It closes at midnight Sunday-Thursday and 8 p.m. on Friday and Saturday, making it the restaurant that is open the latest on campus. There is an egg sandwich option if you want a typical breakfast item. They also provide a mobile ordering service via the Sidekick app until 4 p.m., which is convenient if you are in a rush. My overall experience was satisfactory. The line moved fast and my sandwich was just how I wanted it. Subway is one of my go-to choices, especially for a late night meal.
Taste: 6/10
Flexibility: 4/10
Wait time: 1/10
Value: 6/10
Overall: 4.25/10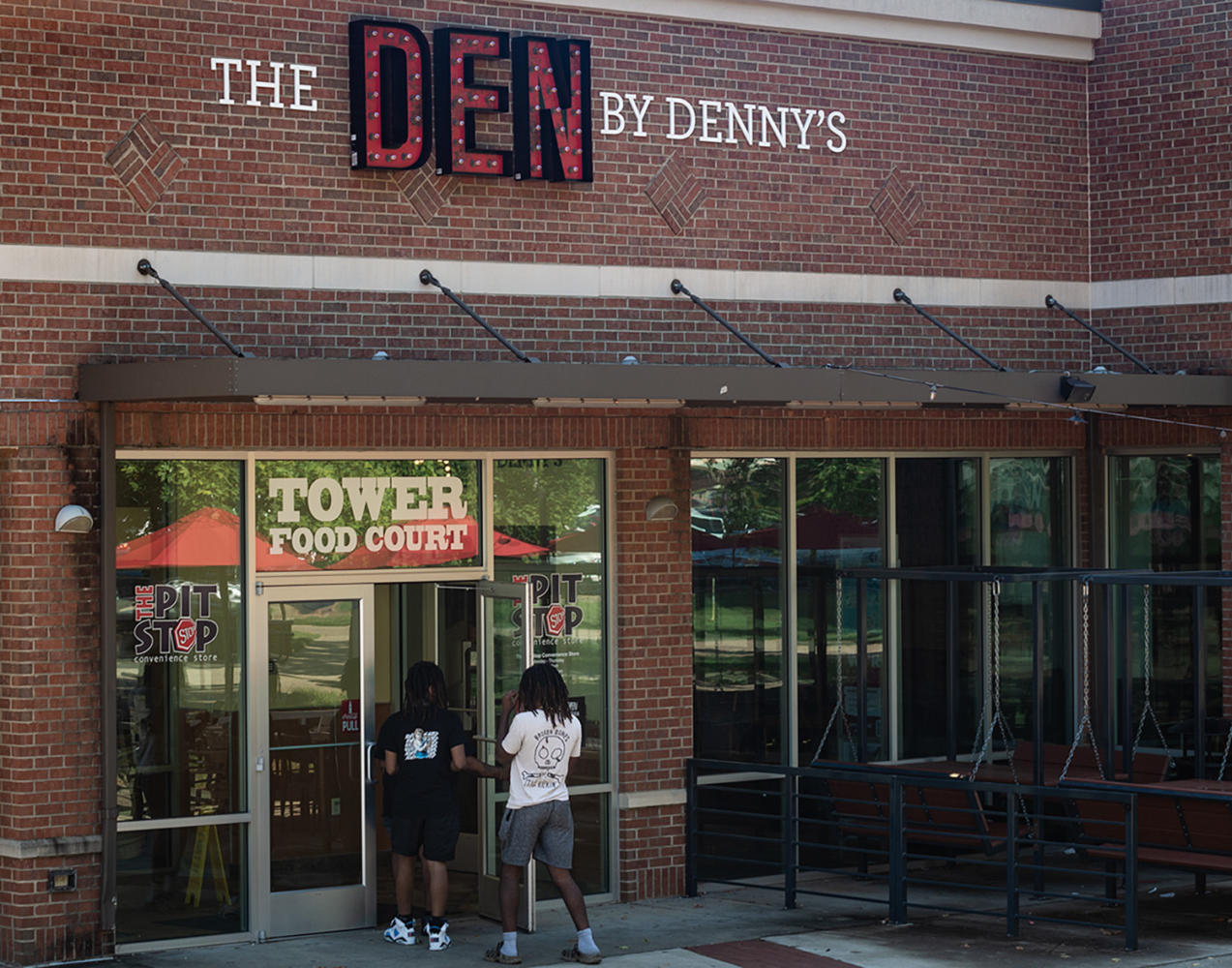 The Den has never been one of my favorites, but I decided to give it a second chance for this article. When I checked the Sidekick app on Sunday night around 7:30 p.m., it said the wait would be 76 minutes. I waited a while and then decided to see if it would really take that long. Once I ordered, it said my pick up would be at 9:04 p.m., and I got my food right on time.
The burger was customizable, and there was a good variety of meal swipe options. However, there weren't many options for altering the main entrée. I talked to the cashier and apparently there was an issue with the computer putting in the mobile orders out of order. He said there was nothing they could do, so some people who ordered after me had no problem getting their food before me. One of the people who came with me actually got theirs in exactly 12 minutes. This may not be a frequent issue, but it was my experience on this particular day. The Den is in an inconvenient spot unless you live down the Hill, especially if you're aiming to get food in between classes. Overall, The Den isn't my cup of tea, but they do have a decent selection of food.
Taste: 6/10
Flexibility: 5/10
Wait time: 6/10
Value: 7/10
Overall: 6/10
As of late, Red Zone has only been taking mobile orders, so I ordered a meal right after my class in Cherry Hall ended. By the time I made it to DSU my order was ready for pick-up. I still had to wait in line for about five minutes to scan the Sidekick app and get my food.
I got a grilled cheese sandwich and sweet potato fries. The size of the meal is substantial for a meal swipe, and there are a wide variety of meal swipes available. There's not much flexibility for things like chicken and the grilled cheese I got, but their salads are easy to customize. My meal was great and easy to pick up. Red Zone is a good campus staple and, since it's located in the back of DSU, the restaurant has a quieter, more sit-down feel than most other places on campus.
Taste: 5/10
Flexibility: 2/10
Wait time: 8/10
Value: 6/10
Overall: 5.25/10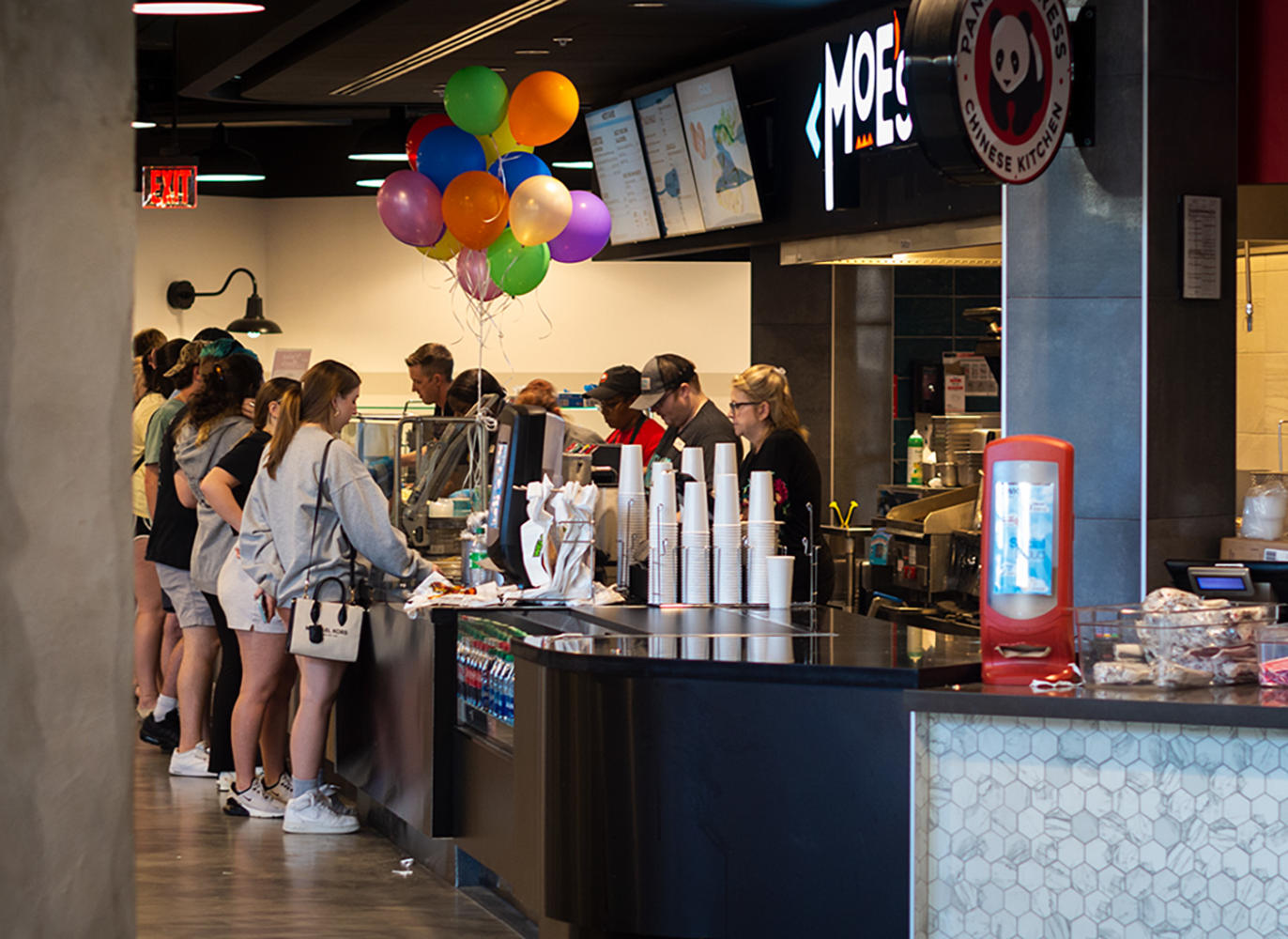 Located in the Commons, Road Trip America is one of the newer places to eat on campus. As of now, the only meal swipes options are either chicken tenders or a sandwich, both of which can be grilled or fried and come with one side, a drink and a biscuit. There is a wide selection of sides including, macaroni and cheese, mashed potatoes, green beans, coleslaw, and french fries, in addition to a drink and biscuit. I got the grilled chicken sandwich with mac & cheese.
There doesn't seem to be any choices for vegan, vegetarian or gluten-free options on the meal swipe. Even though I went at 12:30 p.m., a busy lunch hour, the line moved pretty quickly. The chicken was some of the best I had on campus — well-seasoned and well-cooked — but when I began to eat my macaroni and cheese, I noticed that there was a hair in the food. This restaurant would be convenient for those traveling up and down the Hill, but the limited options might not be for everyone.