For students on the Hill, Spencer's Coffee is likely a familiar name. The local shop has recently found its newest home at a location on campus in the Commons at Helm Library. However, students may not be familiar with the shop's secret menu. The menu is only visible through a mirror reflecting the back of a menu hanging at the downtown location, but the secret drinks can be ordered at any Spencer's location.
The Talisman dove into trying the super-secret options so you can start ordering Spencer's like a local, on and off campus.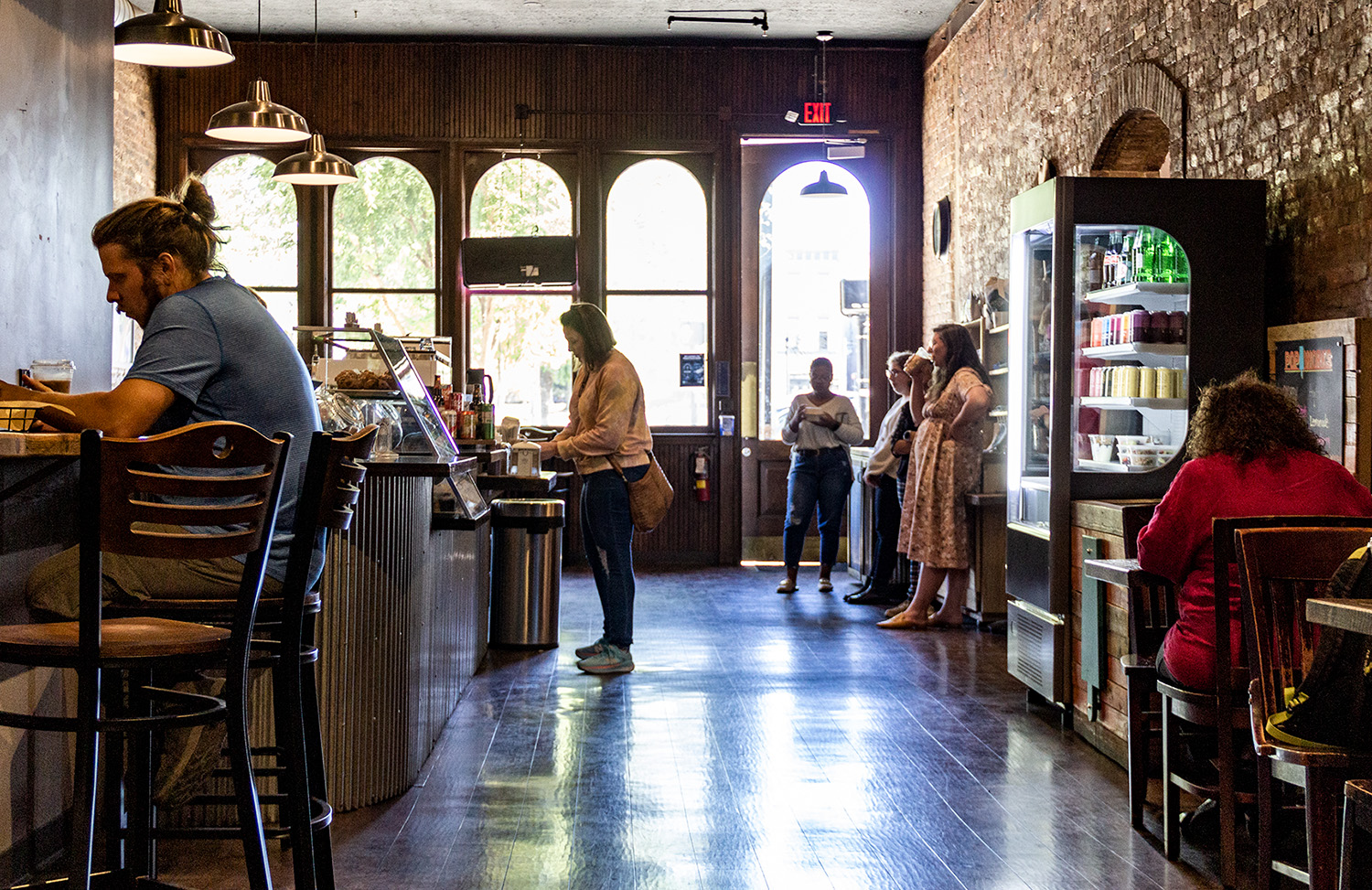 Honey Badger
A specialty latte, the Honey Badger is an espresso concoction that is served both hot and iced and offers just the right amount of sweetness. It has honey and vanilla flavoring, along with sprinkles of cinnamon mixed in. The drink is smooth, but the flakes of cinnamon stand out against the milk and coffee both in taste and texture. I mixed mine throughout drinking it so the cinnamon didn't settle to the bottom, but the flavors worked well even when I left it alone. It's the perfect iced latte for a sweet pick-me-up, but a hot cup would be ideal for a cozy comfort drink as the cold weather approaches.
Huckleberry Ben
This Spencer's special uses the flavor of the huckleberry fruit and lavender to add a unique flavor to the traditional Arnold Palmer. It's comparable to a Starbucks refresher in that it will not only cool you off, but it feels light and bright to drink. This drink is perfect for a midday pick-me-up to leave you refreshed and satisfied. My favorite time to order this is when I'm on my second Spencer's visit of the day and don't want something as heavy as a latte.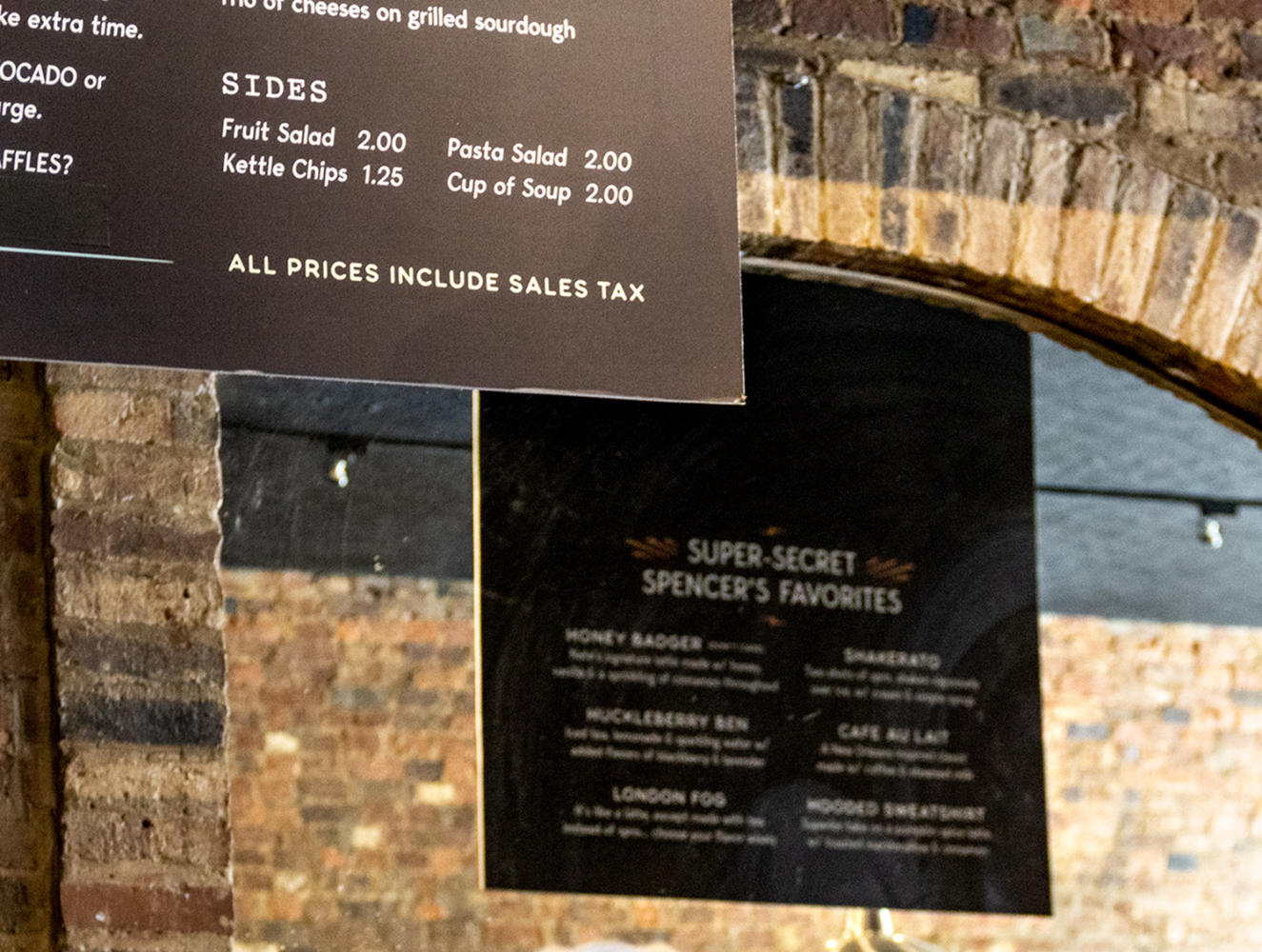 London Fog
The London Fog is a latte with a tea base rather than espresso. The latte can be ordered with different flavors, as well as hot or iced. I prefer the iced original, and it is perfectly sweet all on its own. Tea is a lighter roast than classic espresso, so if you're wanting the taste of a latte without the heaviness a cup of coffee can carry, this may be your perfect choice. Along with the London Fog, Spencer's also has its own special rendition called The Kentucky Fog. The ingredients are regionally sourced, and the flavor is bluegrass inspired, making it a local take on a classic.
Cafe Au Lait
This New Orleans-inspired latte will leave you feeling fancy after ordering in French, but the name itself actually translates to "coffee with milk." The drink is a hot black coffee with steamed milk and carries the perfect feeling of homemade coffee with all the flavors of a professional roast. If you're looking for cozy and familiar, the Cafe Au Lait is it. I did add some sweetener to mine, but it is tasty without anything added as well. Drinking it made me feel like I was in my kitchen drinking a morning coffee with my mom.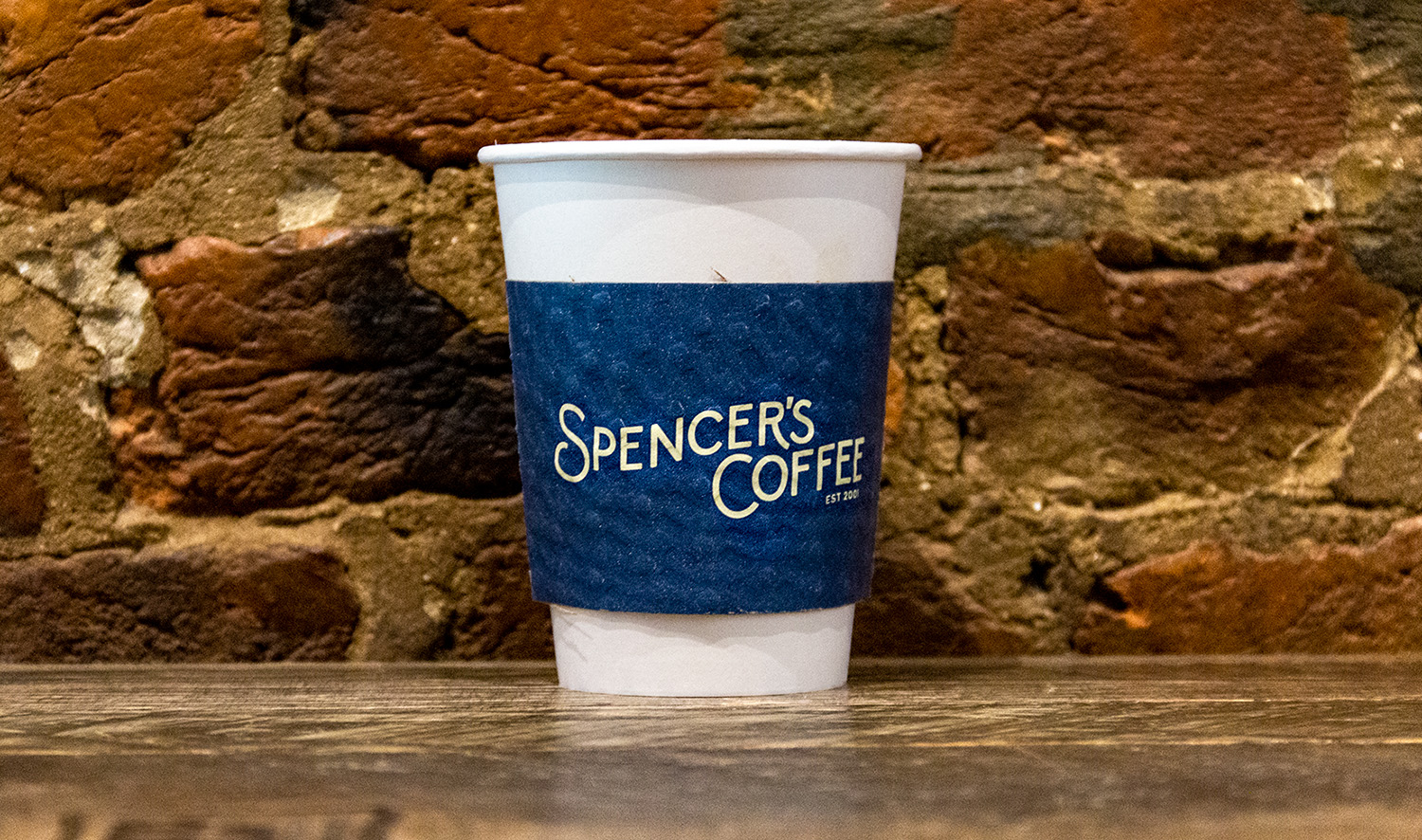 Hooded Sweatshirt
Spencer's Hooded Sweatshirt is the perfect drink for pumpkin spice lovers who can't stand to wait for fall. The seasonally inspired drink is available all year long, but as October approaches, there's not a better time to try it out. The Hooded Sweatshirt is comparable to a pumpkin spice latte, with added flavors of toasted marshmallow and cinnamon. It is also available hot or iced, and is equally as wonderful both ways. I am not usually a fan of pumpkin coffees, so I was apprehensive to try this one, but I ended up loving it. It's certainly been added to my list of fall-must haves.