In January, plus-size model Tess Holliday showed up to the Grammy Awards wearing a pink, tulle Lirika Matoshi dress adorned with sequin strawberries. She was flooded with criticism for it. Months later, the Lirika Matoshi designed "strawberry dress" has gained worldwide popularity on the app TikTok, where creators are being praised for wearing such a unique and beautiful piece of clothing. The double standard between the reception of the dress in these two settings is stark and has little to do with the passing of time.
Columbia senior Sara Dunbar, a fashion merchandising major, has experienced these double standards in her own life and noticed that they affect the clothes she chooses for herself despite current trends.
Despite crop tops sometimes being available in plus-sizes, Dunbar said they are a challenging trend for her to take on without fearing the social consequences.
"I've been out with people before and they will say 'Ooh, she shouldn't be wearing that.' I don't really think about it in the moment, but whenever I'm dressing myself, I realize that hearing things like that affects how I think about myself and the clothes I would pick out."
Dunbar said that in society, plus-size women are typically thought of as difficult to dress and many trends accommodate the shape and size of smaller bodies rather than highlighting and accentuating a wide range of body types.
Louisville senior Rhyne Newton, a fashion merchandising minor, has had similar thoughts and experiences. Shopping at stores like Forever 21 that limit the products available in larger sizes frustrated her to the point that she stopped shopping at them.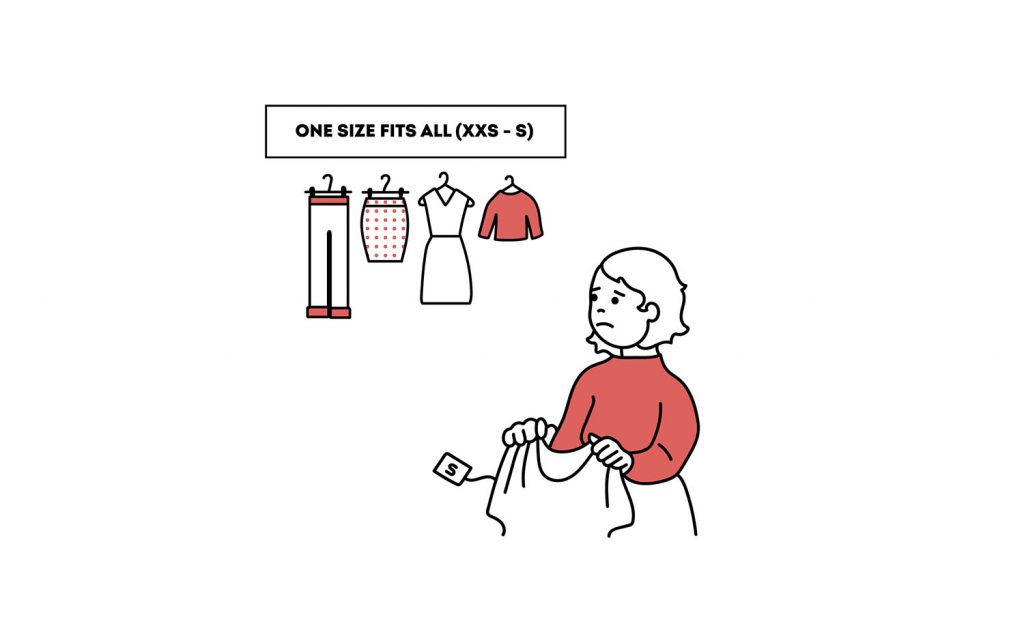 "There's only this little area over to the right for plus sizes, and it's all different clothes from the rest of the store," Newton said. "It's none of the cute stuff, and it's cheap material. You can tell there wasn't much thought put into it. But it's not like I want them to be extra-catered towards plus-size people either. I just want there to be enough options in all of the same clothing."
Newton also noticed much of the clothing in the extended sizes section was outdated and unfashionable, as well as unflattering on the curvier women who might need those sizes.
"I feel like they must just up the measurements," Newton said. "They don't take into account how it's gonna look on an actual body where the shape is different. On something plus size, it might be my size or the measurements online might say that it should fit, but it doesn't."
In some stores, there are no options available past a certain size.
"I remember going to Hollister," Newton said. "I asked a worker where a larger size was, and she told me that any size above an eight is not kept in store. We left, you know, because there wasn't anything for me to try on. It wasn't like they didn't have the right color — they literally didn't have a size that I could fit into."
Louisville fashion merchandising senior JoAnna Lewis agreed, stating she believed the difference in plus size versus straight size fashion is the result of energy being funneled towards smaller bodies by the fashion industry.
"I think plus-size women are limited in styles they can choose due to the lack of variety and creativity in the products designed for full-figured women," Lewis said. "Smaller women usually have a wide selection and a range of options that always fit."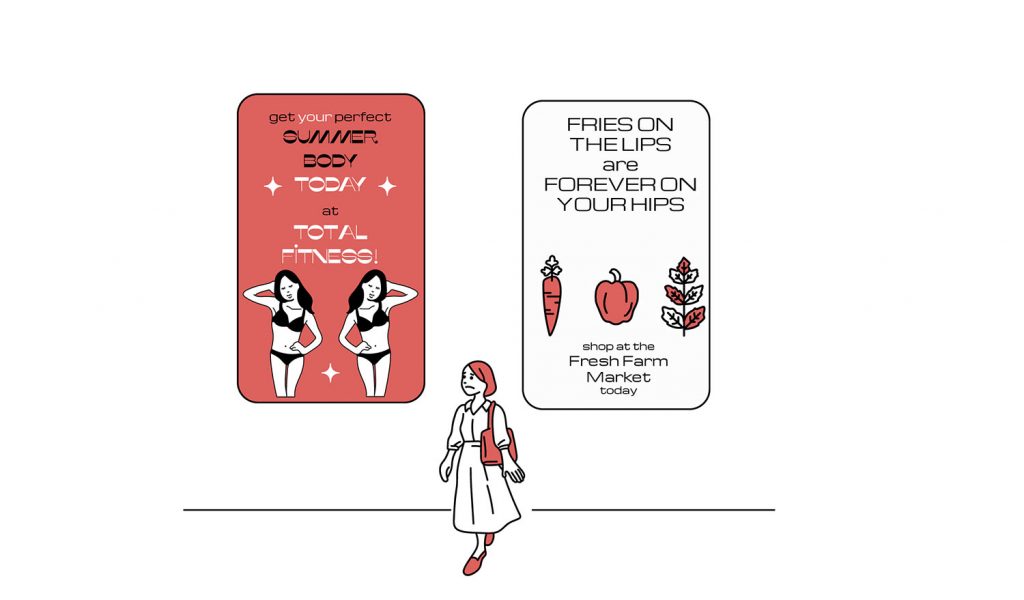 Even in cases where the sizes are available and there is creativity present, things can still go wrong. Like Dunbar, Newton said there are trends that she likes and has access to based on what is available to her in stores, but that she knows wouldn't be seen as socially acceptable while wearing them — also just like Tess Holliday and the strawberry dress.
"I already know going into a store which trends I can't wear," she said. "I mean, I haven't bought a pair of something like bicycle shorts because I know that I, socially, can't pull it off. You worry about comments or disapproval or looks. And already being concerned with finding clothes in your size, the last thing that you want is to go out and get more flack for trying."
Dunbar noted that these trends are perceived as fashionable on smaller bodies, but can be misunderstood or unfairly judged when worn by a plus-size woman.
"If I wore something trendy like Kendall Jenner, like jorts and a sheer white tank top, I feel like I would be made out to be sloppy," Dunbar said. "And if I wear sweats or oversized clothing, which are also trends, I feel self-conscious that someone would say, 'Oh, that's too big for you, why are you wearing baggy clothes?' or think that I wasn't put together."
These double standards and inequalities appear evident from several fashion merchandising student looking to enter the industry. For those who have personal experience with them, it hits home even more. 
"I think the world has come a long way with being inclusive, but we still have a long way to go," Dunbar said. "In every aspect of inclusivity in fashion, we have a long way to go."