A crowd of people stood in a parking lot behind the fence surrounding a gutted and abandoned dorm. They mingled with one another, reflecting on memories and excitement for the demolition. Then the mechanical arm of an excavator whipped into motion and raised off the ground. The crowd started to cheer for the arm, as if it needed encouragement to go through with the project. A hose attached to the arm started to spray down the building, and before anyone knew it, the arm rammed into the side of the nine-story structure. The excavator had taken its first bite out of Bemis Lawrence Hall.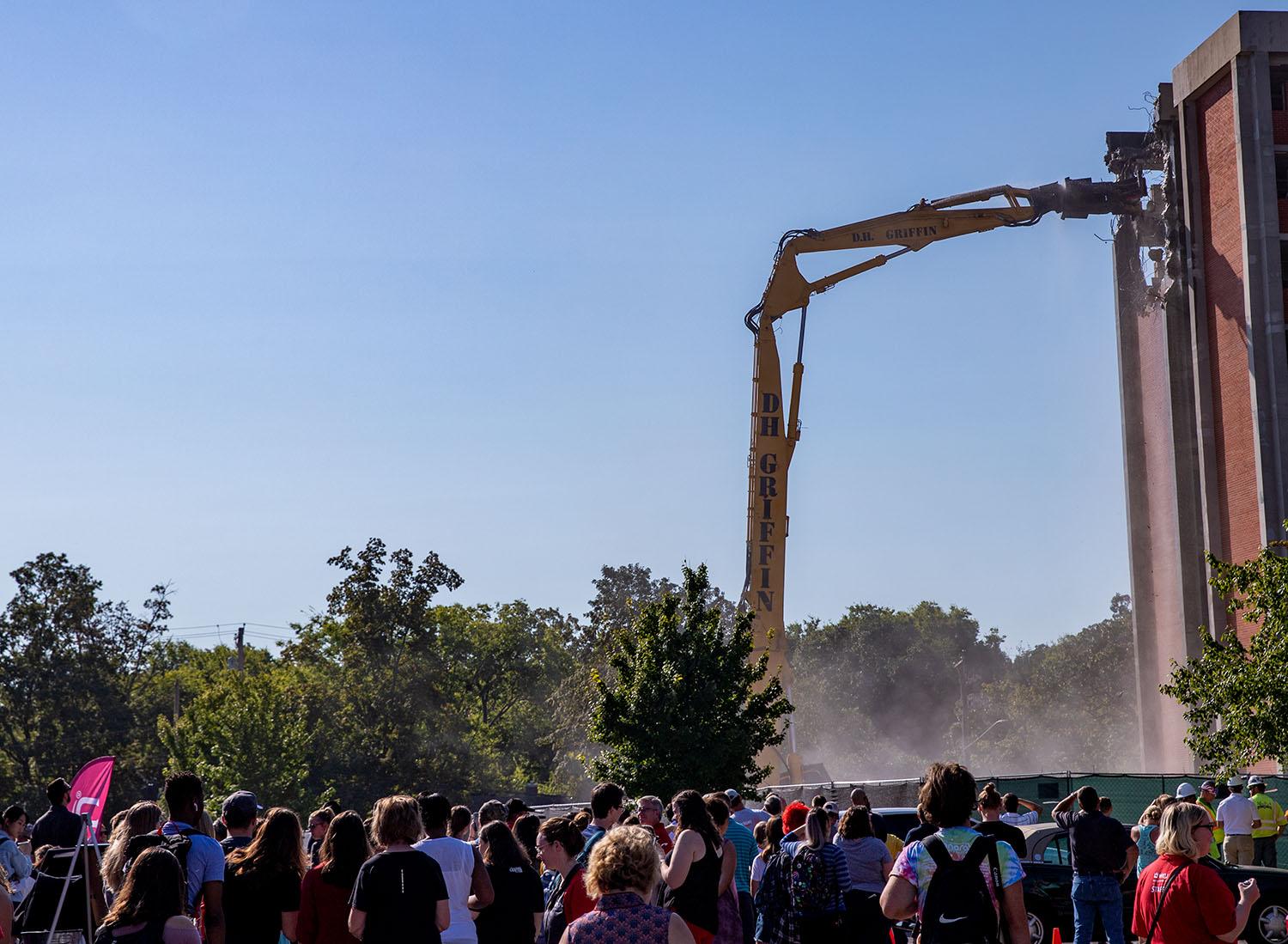 On Friday, Sept. 6, Bemis had the first of many bites taken out of it. WKU Housing & Residence Life hosted the event at 9 a.m. for students and members of the public alike, complete with doughnuts, coffee and water. 
"It's a good way to commemorate Bemis," said Minnette Ellis, the associate director for Housing & Residence life. "It's been the home to many WKU students."
There were camera crews from a few local news organizations covering the occasion as well. For the start of a demolition process, the turnout was a decent size. Promotion for the event consisted of just emails and posters according to Ellis, yet so many people wanted to come out and watch an iconic campus building meet its fate.
One of the "first bite" onlookers was Alicynn Delancy, a sophomore from Mount Vernon, Indiana. Delancy said that the event was a lot of fun and a "picture-worthy moment." Delancy was a resident of Bemis during the 2018-2019 school year. 
"It's cool but sad," Delancy said. "My first home on the Hill is being destroyed."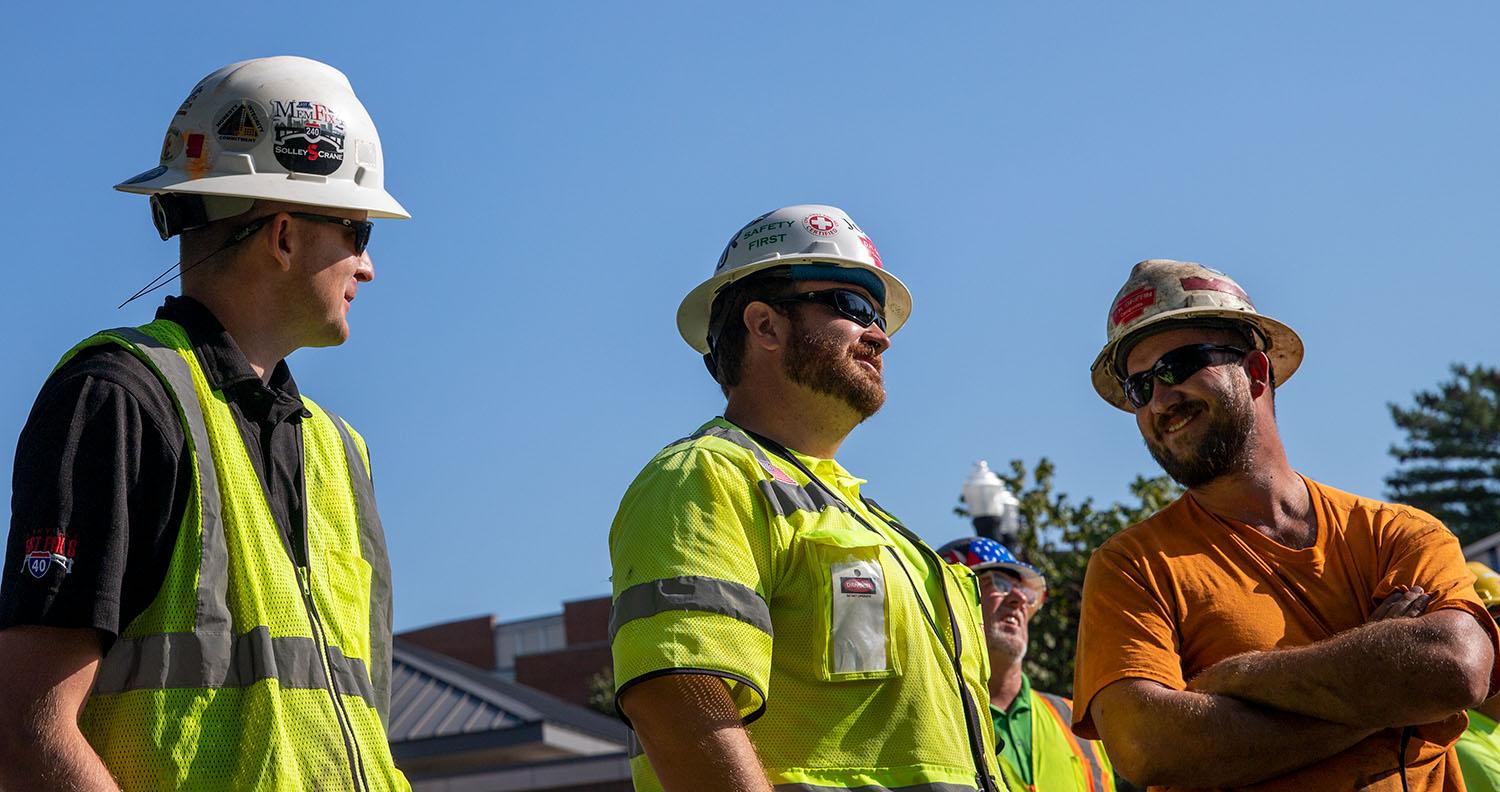 It seemed as if almost everyone who showed up had some type of connection to the dorm, including Tammi Beach, who works with WKU's Infrastructure & Operations. She lived in the dorm in the fall of 1986. 
Beach said she's OK with seeing it come down. 
"It would take more to renovate it," she said.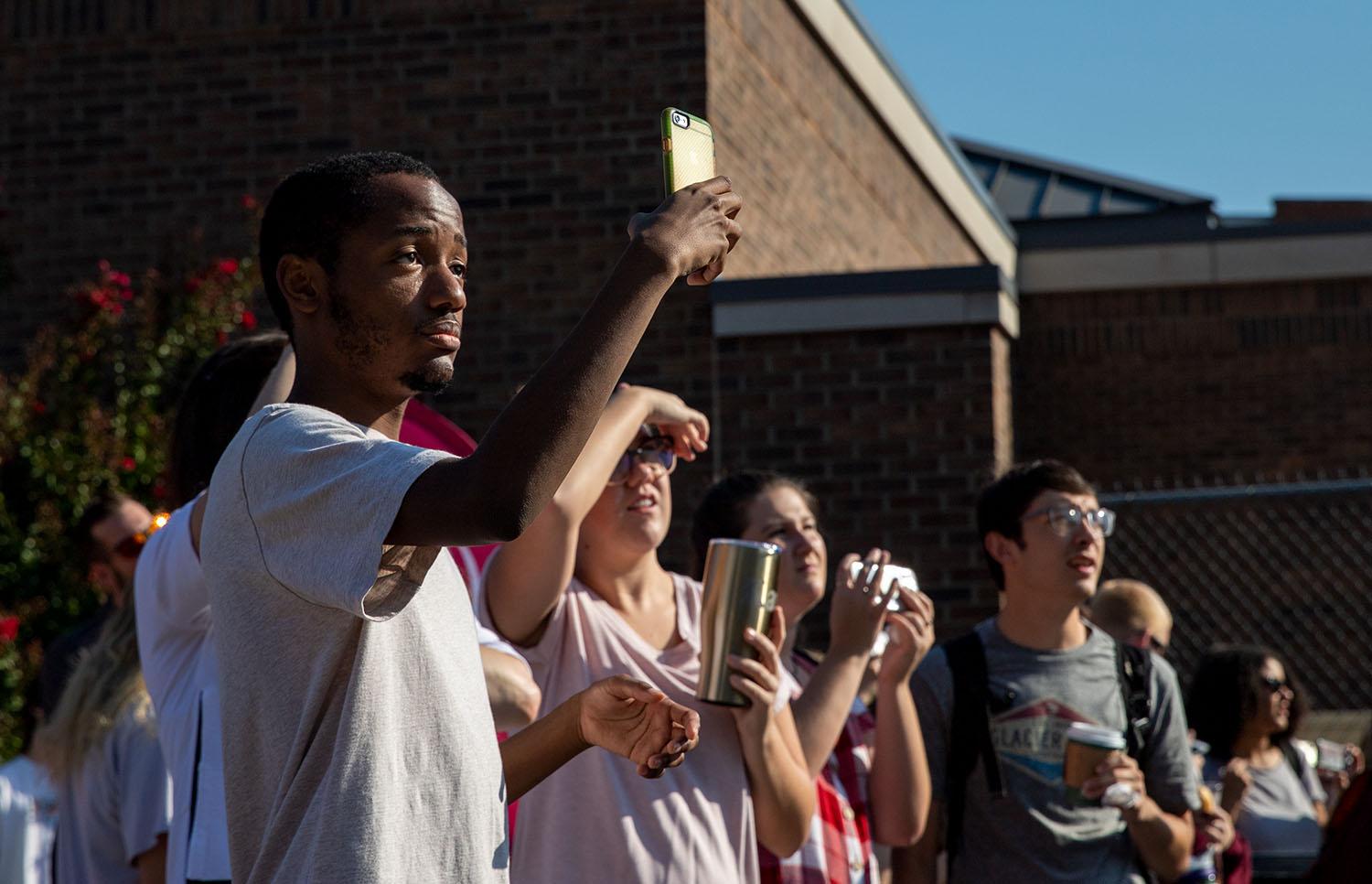 The "first bite" of Bemis comes as the first step in an approximately 90-day demolition plan, according to Housing & Residence Life. It also serves as a step in the construction of the First Year Village, "which will utilize space in a way that enables deep faculty and peer engagement around important ideas that connect directly to student success and learning," according to WKU's website. Construction is scheduled to finish and have the First Year Village open by the fall of 2021.