As the weather cools and fall approaches, some students may want to celebrate the season by taking their meals outdoors. Whether you want to plan a romantic date or enjoy a snack outside, the Talisman has compiled a list of the top picnic spots on campus.
South Lawn
Located at the bottom of the Hill, South Lawn is a multipurpose green space. Across from the Preston Center, students can be seen exercising, playing Frisbee and having picnics.
If you love people-watching and don't mind being exposed to the sun, South Lawn is a perfect place to have a picnic.
Since it is an open landscape with high exposure, you may want to bring sunscreen when spending your time here, and be careful to avoid flying Frisbees.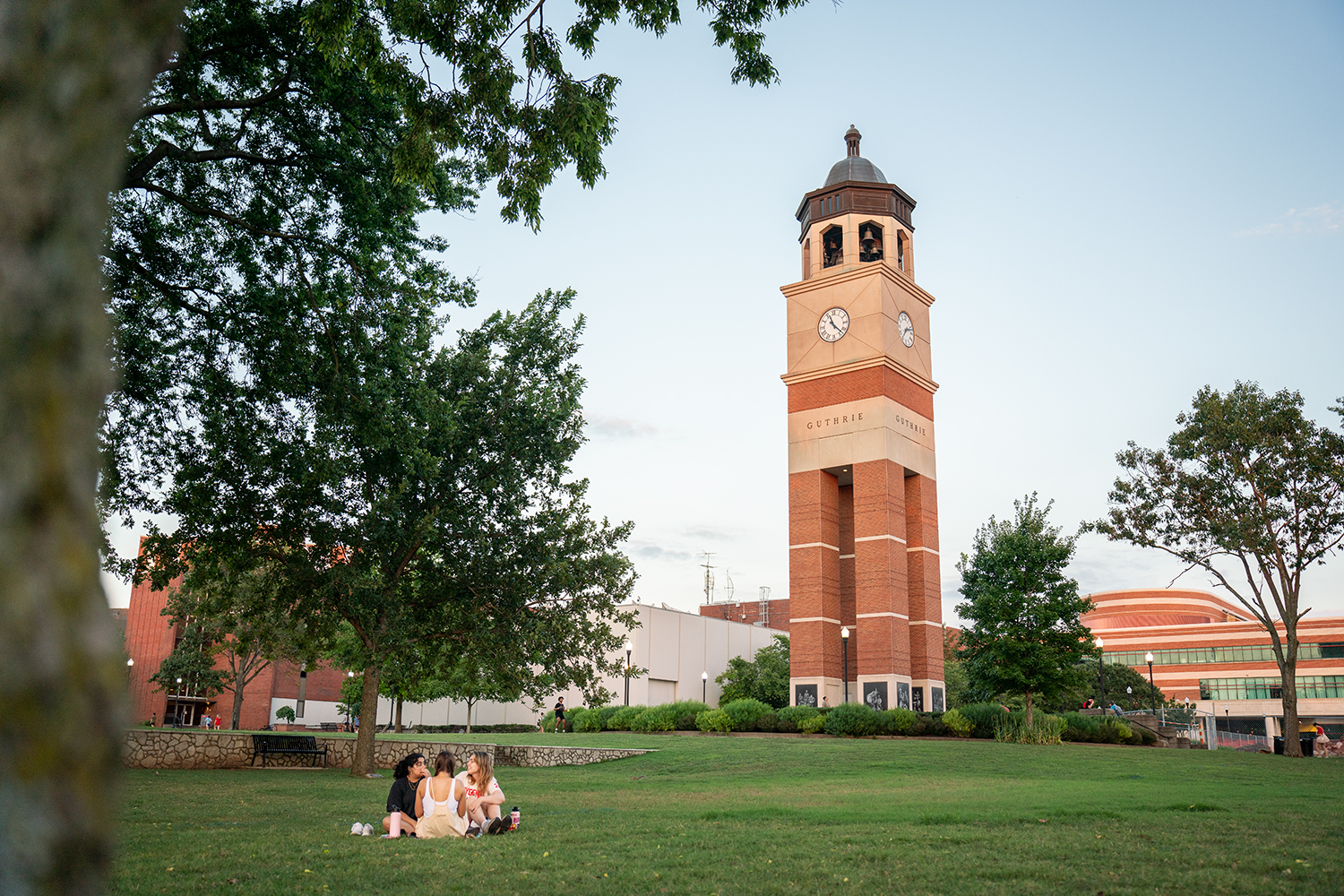 Centennial Mall
Centennial Mall lies at the heart of campus, and with three separated grassy areas, it's the perfect place for students to spend their afternoons.
Centennial Mall has flat ground along with plenty of hammock setup areas if you want to hang out when you're done eating.
With several fairs and tabling events, this is a campus hotspot, but there are multiple places to set up a blanket, and food is just a few feet away in Downing Student Union.
Behind Grise Hall
Behind Grise Hall and across from McLean Hall is a shaded area below a brick and concrete wall with a picnic table ideal for student hangouts.
If you prefer more enclosed spaces with plenty of shade, this is the picnic spot for you.
Although there is heavy foot traffic on this part of campus, there are multiple trees and the area is on an incline. It's less spacious but preferable for an outdoor meal away from the sun.
The Colonnade
There's a large grassy area behind the Fine Arts Center facing the Colonnade that is ideal for laying out a blanket and enjoying a meal.
The landscape has little foot traffic and plenty of shade, so it's perfectly discrete. The lawn is well-kept, which is ideal when sitting on the ground.
If you prefer seclusion and want to enjoy the unique architecture, the area around the Colonnade is a great spot for a picnic.
It's a smaller space, which is ideal for romantic or more private outings. You have a view of the fountain by the Fine Arts Center, and you're only a few feet away from a cup of coffee or food options at the Commons at Helm Library.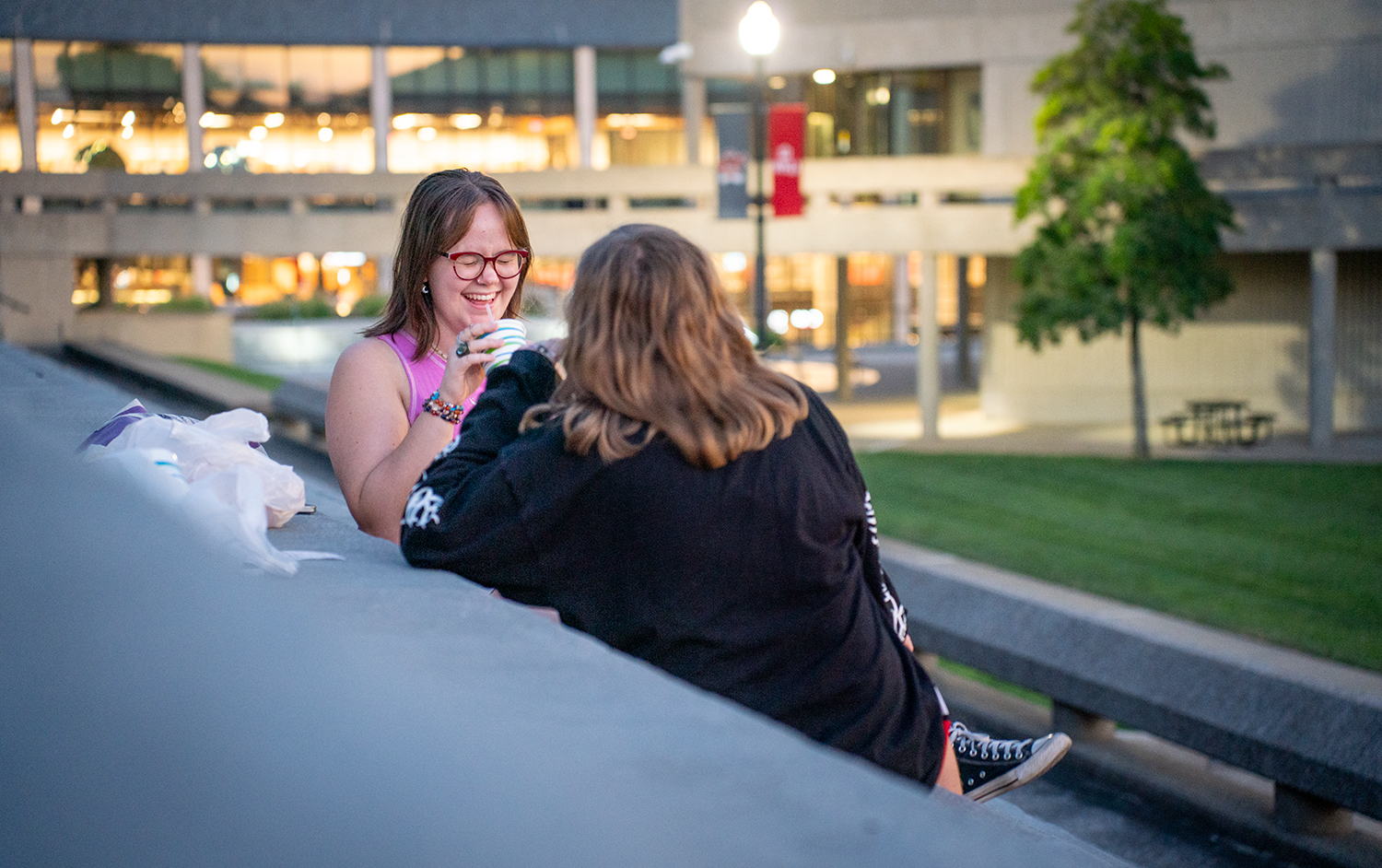 The Kissing Bridge
Between the path to Cherry Hall and Van Meter Hall, there's a small nook with a round sitting area and a bridge students have nicknamed the Kissing Bridge.
If you love to eat outdoors but don't want to sit on the grass or dirty a blanket, this is the perfect place to picnic.
There are benches, tables and a view of the bridge surrounded by flowers you can enjoy. Additionally, new views are visible with the recently completed construction of a green space. However, you should be aware of the heavy foot traffic in this area.
The trees offer plenty of protection from the sun, and the area is wide enough for a game of Frisbee if you favor a large group hangout.