Story by Téa Jones | Photos by Jess Arlinghaus
Going to a special event is such an exciting and rewarding experience — until the panic sets in when you look in your closet and realize you have no idea what to wear. What do I wear to an event that calls for a certain dress code? No need to panic! Waverly senior Sydney Robertson, a fashion merchandising major, and Bowling Green junior Carter Whitehouse, a marketing major with experience both in front of the camera and behind the scenes of a local boutique, have the perfect guideline for all your event style needs.
Both of these women were asked a series of questions regarding the proper rules to follow when dressing for a special event. Here are their responses, edited for length and clarity.
When the dress code says "formal," what all does that entail?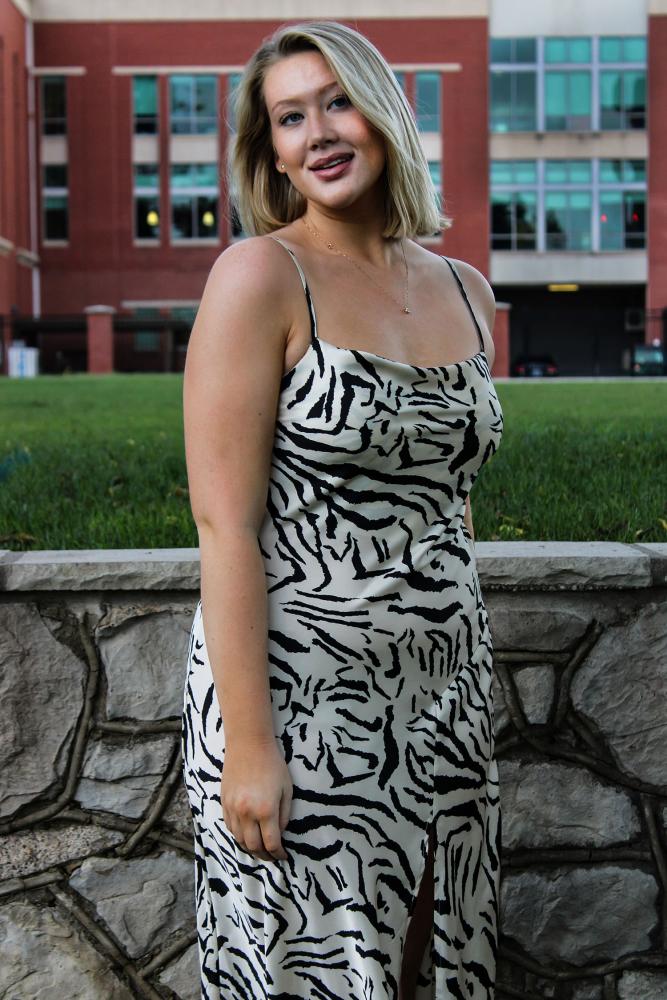 Robertson: "I would definitely say no denim, no tennis shoes, preferably a skirt or a dress, maybe even a jumper or romper depending on the material. A great example of a nice material would be silk. Your fabric will really decide the quality and you want to find something that fits your body."
Whitehouse: "Formal means heels, not wedges, and a nice dress. Nice meaning not something you wear to church; it's a step up from that. For men, they have a little more wiggle room. They wear a button down and a tie and pair it with a suit jacket."
What is the difference between "cocktail" and "black tie" attire for women?
Robertson: "Cocktail occasions are for short dresses — above the knee but still tasteful. Black tie is more floor length glitz and glam. Black tie leans more towards neutral colors, your blacks and silvers and golds. With a cocktail event, you can be more versatile with colors and rhinestones. With black tie, I would do more of a high neckline or strapless whereas with a cocktail event, you can do off the shoulder or even sleeves."
Whitehouse: "For women, black tie means a long dress. Cocktail events call for short to midi, but usually short. Black tie has more complexity as the entire look is cohesive. You've thought about how your hair accessory is complementing your dress, how your purse complements your dress, how your shoes complement your dress. Whereas with a cocktail party, there's less of a story, there's not much complexity. Patterns are also a little taboo for black tie."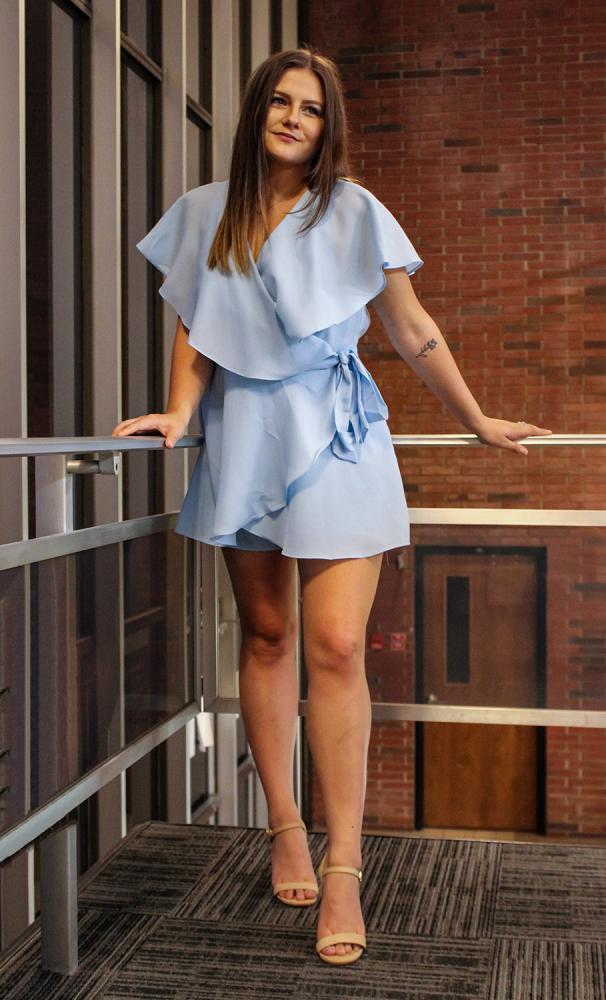 What is the difference between "cocktail" and "black tie" attire for men?
Robertson: "Tux for black tie. Suits are more acceptable for cocktail events. With cocktail parties, you can have more colors in your suits, like navy and tan, whereas black tie you would stick with only black."
Whitehouse: "Black tie is way more decadent. Men are going to be in suits. If you are attending a cocktail event, guys are going to be wearing dress shirts, dress pants and dress jackets."
When is it mandatory for men to wear ties?
Robertson: "In any event, if you're questioning it, wear a tie. Whether you choose a bow tie or an actual tie, it is up to you based on your personality. It makes you look cleaner and more put together. If you wear a jacket, a tie goes with it."
Whitehouse: "If it's a formal wear occasion, you don't have to wear a tie, but if it's a black tie event, a tie must be worn."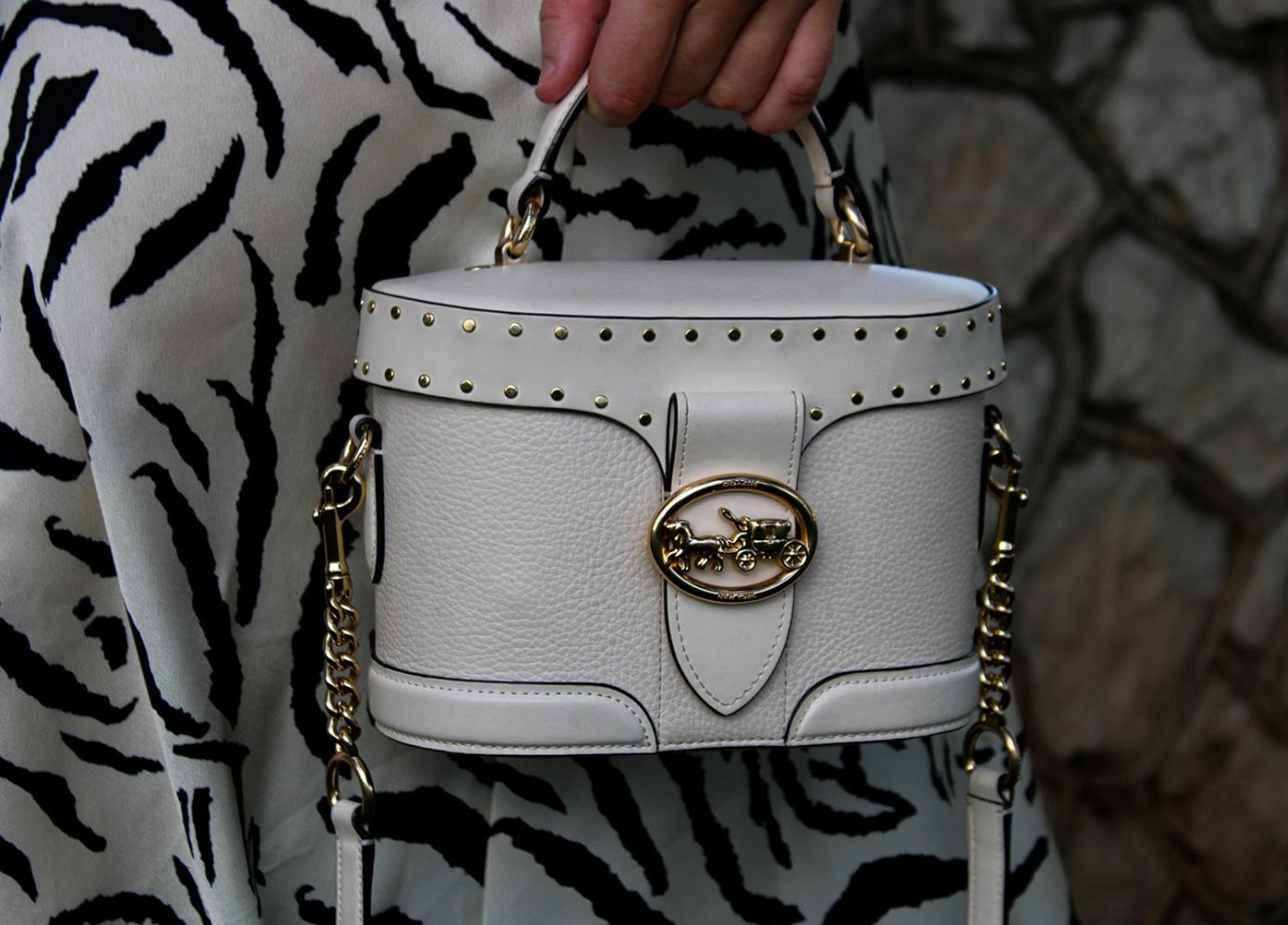 What do you wear for a professional business event?
Robertson: "Wear a nice pantsuit or skirt and, depending on height, you should cover your knees. Wear a jacket and blouse. You want to wear heels or flats, no peep toes and heels that have a closed back; so no tie-up straps, slingbacks, or buckles, things like that. For men, if you're in business, you need a jacket, a tie, a button down and slacks with brown or black shoes. Make sure your pants cover your socks!"
Whitehouse: "Women's dresses need to be below the knee. Men should be wearing a suit jacket and nice dress shoes. Women wear a heel, not a pump exceeding over 4 inches."
Dressing for a formal event is all about balancing your personal style with following the rules of what the event requires. Following these guidelines will set you up for success and more importantly, ensure you showcase your personality. At the end of the day, going to a formal event is all about looking and feeling your best!