Brie Golliher is a Boyce native and founder of the nationally-acclaimed business The Pie Queen. Her homemade desserts have been featured in online publications from The Food Channel and Southern Living, to print copies of Cosmopolitan magazine — just to name a few. Golliher, like other small business owners, has found herself in a time of urgency to find new and creative ways to keep her business afloat. Still operating via carryout and shipping, it is the comradery from her fellow small shop owners and an outpour of community support that has enabled The Pie Queen not just to survive but thrive through a pandemic.
"We've really benefited from a community that supports us and has shown up for us," Golliher said.
Golliher grew up 10 miles outside of the Bowling Green city limits in Boyce. She refers to her hometown as community-based and spent her childhood frequenting the local Boyce General Store. Golliher and her husband, Brad Golliher, purchased the building in 2012, which initially opened in 1869 as a grocery store. The couple transformed the building into a full-service, dine-in restaurant called Boyce General Store, catering to locals and tourists alike. With all-homemade menu items like "The Stack," a sausage or bacon and egg biscuit smothered in a savory sausage gravy, to the southern staple fried bologna sandwich, the eatery is known for its classic menu full of comfort food.
Golliher developed a passion for baking as a child but first opted to pursue a different career. Both WKU alumni, she majored in photojournalism, and her husband in advertising and graphic design. Their respective degrees have enabled the couple to market The Pie Queen. Brie shoots the photos, and Brad handles the designs for their company's website and social media pages.
Golliher settled into a home in Boyce that sees her children being raised as the sixth generation to live on the same land, and her hobby of baking morphed into an additional business when she opened The Pie Queen in 2015. Baking out of Boyce General Store, Golliher has found herself surrounded by other small business owners who have supported her efforts from The Pie Queen's launch.
Jason Smith, the owner of The Cake Shop, a local sweet treat haven located on Scottsville Road, met Golliher in 2018 when she entered his bakery as a customer. The two quickly developed a kinship that transcended business — they became friends.
"I find myself calling or texting her just when I need a friend to talk to," Smith said.
On a professional level, The Cake Shop first began selling Golliher's pies by the slices. The response was so positive that they eventually added both her mini versions, as well as whole pies, no-bake cookies and sammies — a variety of homemade fillings sandwiched between two freshly baked cookies — to its menu.
While Golliher says she's "extremely grateful" for her fellow locally-owned businesses' support, Smith insists the feeling is mutual. Although The Cake Shop is currently closed, citing Gov. Andy Beshear's recommendations for the temporary shutdown, he said Golliher's product has provided his business with a crowd of regular customers he may not have been able to serve otherwise.
"Being able to sell her products in our store every week has helped us expand into a new market of people who wouldn't necessarily come out for a cupcake or a slice of cheesecake, but they would come out and get a Kentucky mini pie," Smith said.
While The Pie Queen has been able to carry on through the COVID-19 pandemic, Golliher said she is still adjusting to the shift of a completely new rhythm. After a successful first week, she had to cut back on the delivery services she offered only to include Friday and Saturday. She said the transition will allow for safer conditions that adhere to social distancing recommendations within the staff. Golliher employs two full-time workers and said though her team is small, keeping them employed and safe is of the utmost importance to her.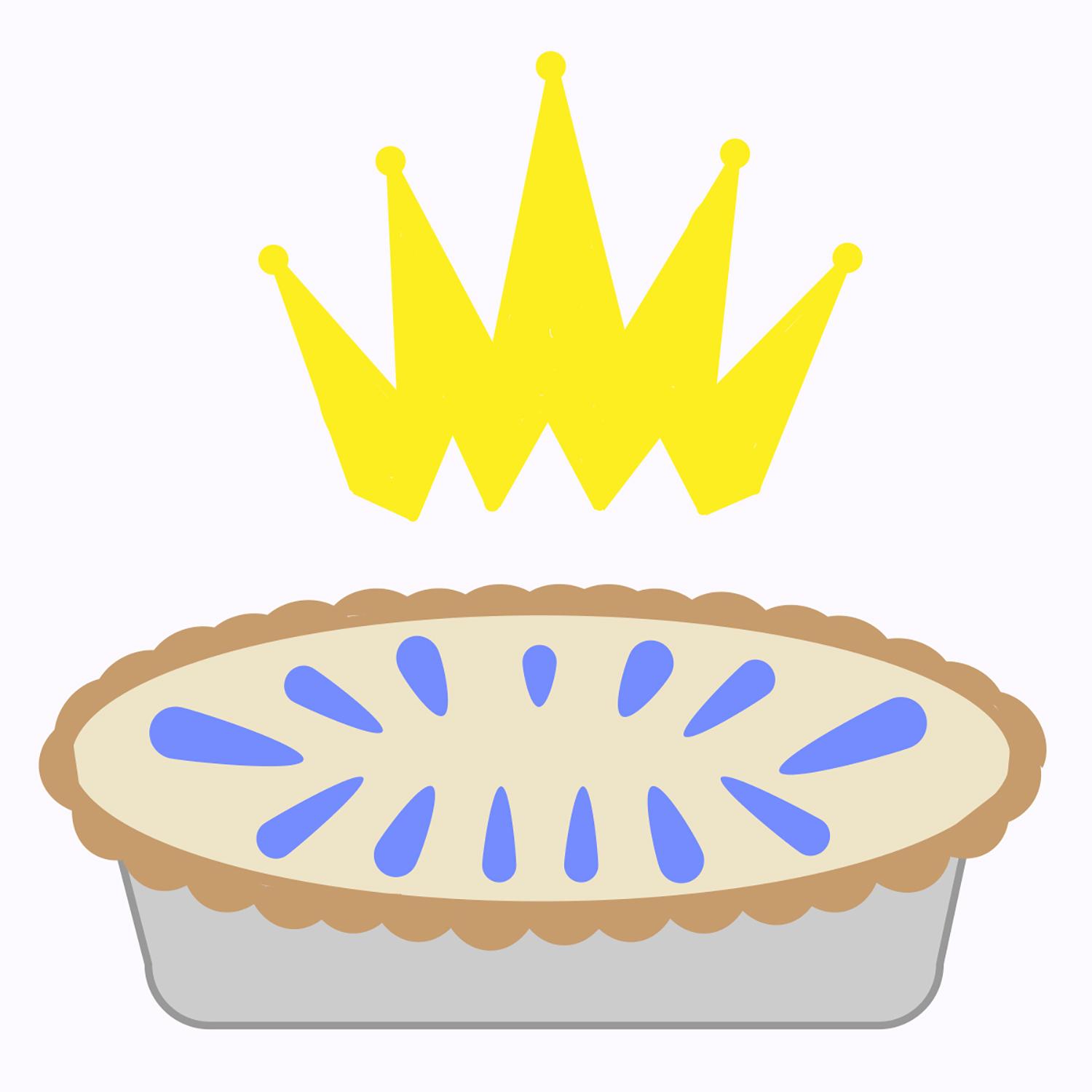 "It means everything to me — they are definitely my top priority," Golliher said.
After brainstorming for a way to better promote The Pie Queen to WKU students, Golliher introduced the idea of a care package parents could send to their kids away at college in 2020. She was confronted with the realities of the coronavirus and the new and isolated social norms that came along with it and soon changed direction in marketing. Deciding to call it a "SurPIEval Box," the package has transformed into a token of solace to a homebound Warren County and its residents' loved ones across the nation.
"You feel like you can't do anything from home, but you can send you friends in a SurPIEval Box," Golliher said.
The box offers The Pie Queen's top selling mini pies and sammies. For only $20, customers receive mini versions of her pecan, fudge, peanut butter fudge and Kentucky pies, along with one of each of her most popular sammies — oatmeal crème, brown sugar, peanut butter squared and double chocolate.
Golliher said she has shipped SurPIEval boxes across the country, from Ohio and Alabama to California and Washington.
Giving back is not new territory for Golliher, as Boyce General Store caters to senior citizens on Tuesdays, serving a meal affectionately known as the "old-timers special." Captivated by local support over recent weeks, Golliher has made extra efforts to give back to the community that has provided a living to her family and staff, even during quarantine. Golliher has had  SurPIEval box giveaways on Instagram and handed out free drive-thru lunches of cowboy beans and hoecakes at Boyce General Store to the first 100 customers on March 26.
Golliher also added mini pie and sammie kits to her list of goods. Customers can purchase a ready-to-assemble box of cookies, pie crusts and fillings for a kid-friendly activity of do-it-yourself The Pie Queen treats.
Rajna Bulut, owner of the charcuterie board catering company known as Cheese Queen, met Golliher in February. Bulut said Golliher invited her to help cohost a Valentine's Day event at Boyce General Store that featured women-run small shops and provided her with a sense of neighborhood solidarity.
"Brie is such an inspiration to me because she has built her business from the ground up," Bulut said. "I love to see so many women play such a big role in small businesses here."
Golliher said being able to hug her customers is what she misses most at the moment, and she hopes for their health and safety. She also graciously asked for their continued support throughout the COVID-19 pandemic, not only for The Pie Queen but all Bowling Green business owners.
"Thank you, and this isn't over," Golliher said. "Just remember the small businesses."
This was a sentiment Bulut mimicked.
"The Bowling Green community is struggling to survive through this epidemic, but we all come up with creative ways to serve this community, even through this hardship," Bulut said.