A zine is a homemade and self-published magazine with a specific and unconventional subject matter.
---
Three women, all with a different voice.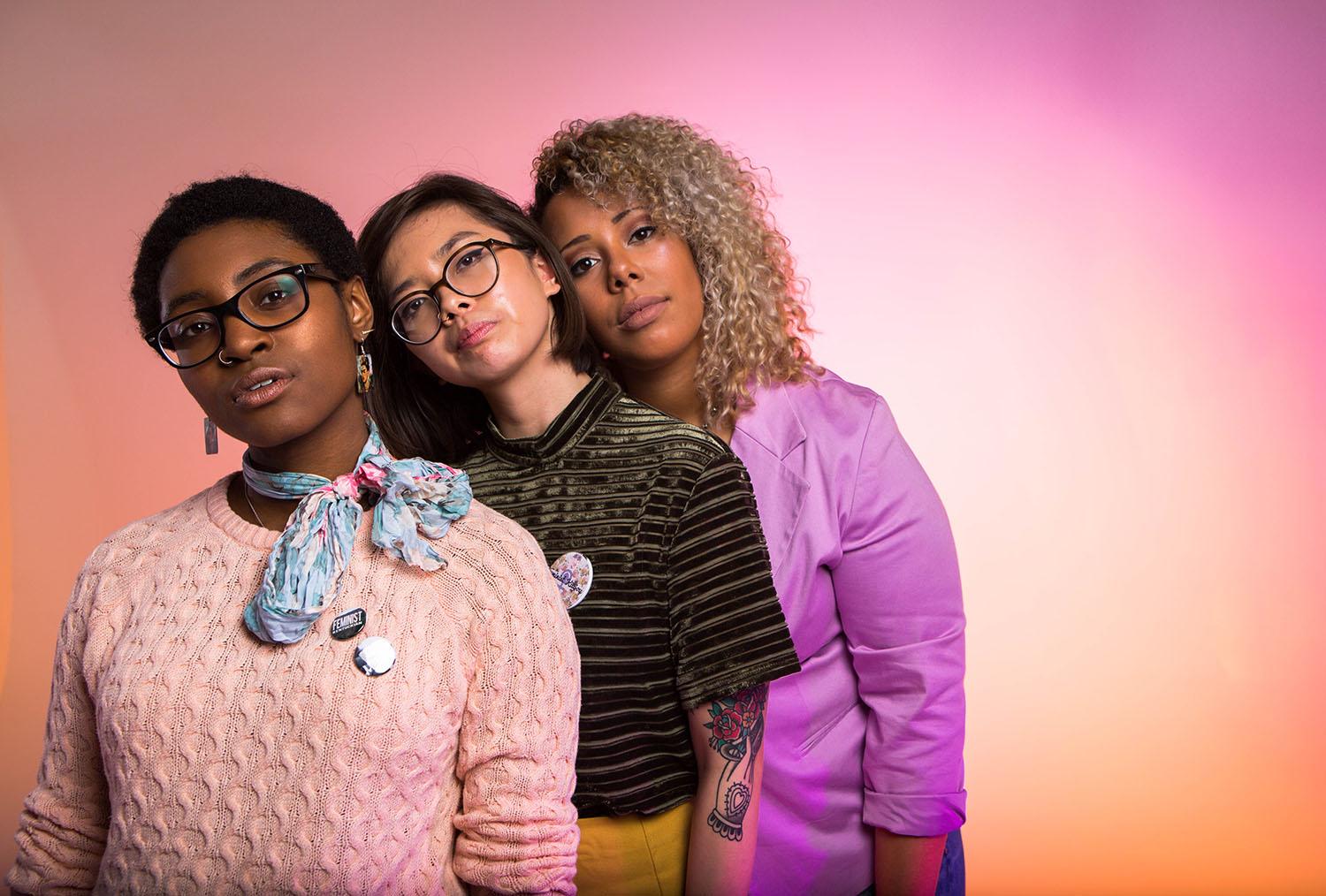 In March 2017, three WKU students founded the zine ENYO, which aims to promote intersectional feminist voices.
Lexington junior Ebony Lee, Louisville senior Breanna Carter and Elizabethtown senior Alyssa Javier are the three main voices behind the zine. They produce and contribute most of the content for each issue.
Lee was inspired to start ENYO after the 2016 presidential election. Lee said she felt defeated by the outcome of the election and by the presences of hate crimes on campus such as a September 2016 incident in which someone keyed racial slurs into a student's car on campus. She wanted to harness that feeling of defeat into action.
"I felt like I wasn't wanted here, and that I didn't belong," Lee said. "I wanted people to really know I was here and that I mattered."
Lee said that ENYO is a publication for intersectional feminists and people who felt their voice hushed by the political climate. Lee said she envisioned the zine as a platform for the voiceless.
The team borrowed the name from ENYO, the Greek goddess of war. Lee said she chose this name because she thinks women are in a war for their rights. It is also a play on words because the zine is loud, unapologetic and "ENYO Face," Carter said.
The contents include art, poetry, photos and quotes from feminist leaders. The first issue of the spring semester was dedicated to feminist writer Roxane Gay, who spoke at WKU as part of the Cultural Enhancement Series.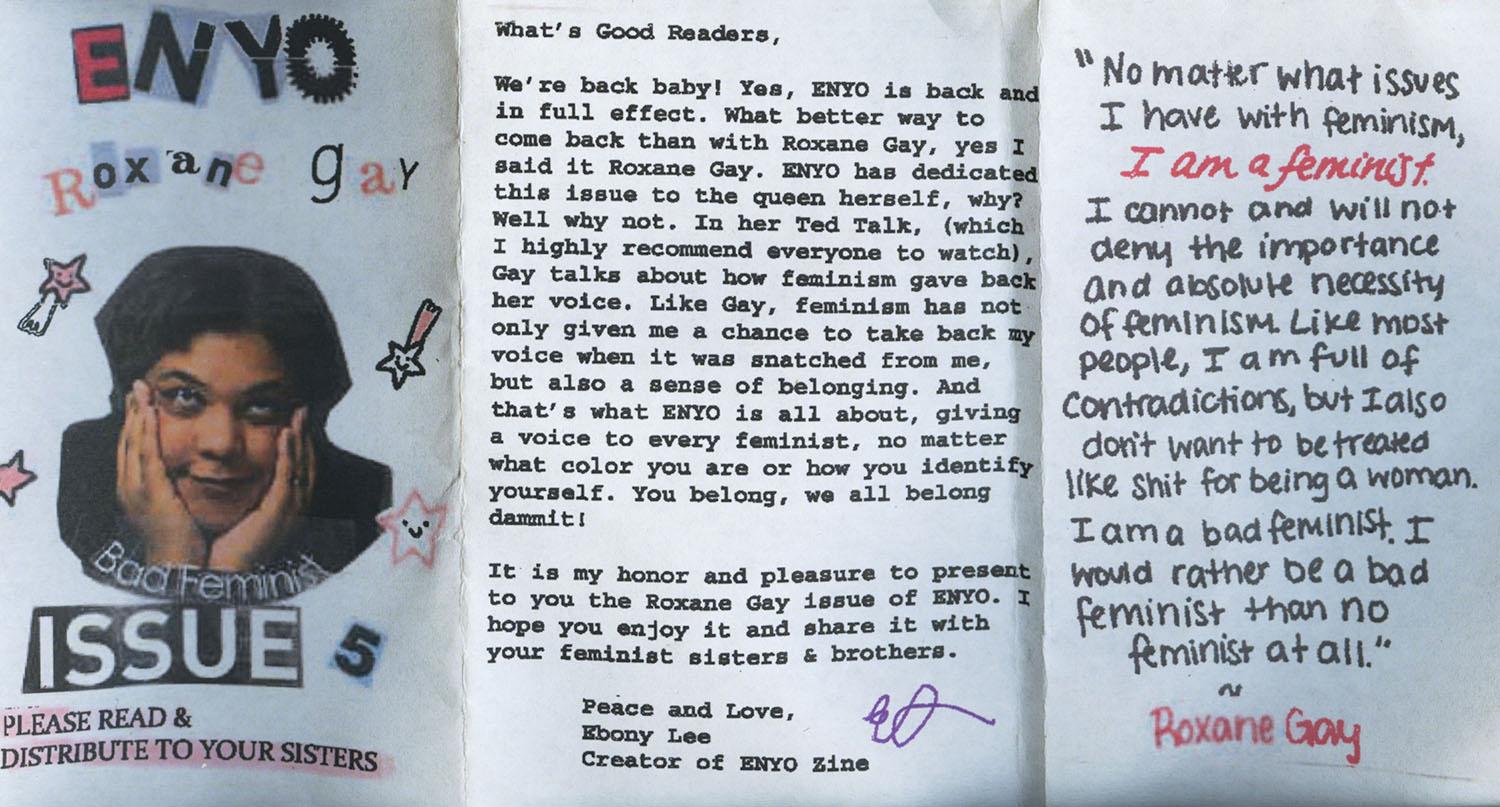 "Usually Ebony picks a theme, and we all agree on it," Carter said. "Then it's kind of free reign."
The theme is typically related to an event or an "observance" of the month, such as Black History Month in February. The October 2017 issue was about Halloween, and the September 2017 back-to-school issue focused on maintaining mental health.
In April 2017, the zine focused on topics related to Sexual Assault Prevention and Awareness month, and Javier said this was her favorite of the issues.
"ENYO opens doors for conversations," Javier said. "Bring back a voice to the voiceless for the ones that are pushed back or ignored."
Lee said she feels students should have a platform to be heard.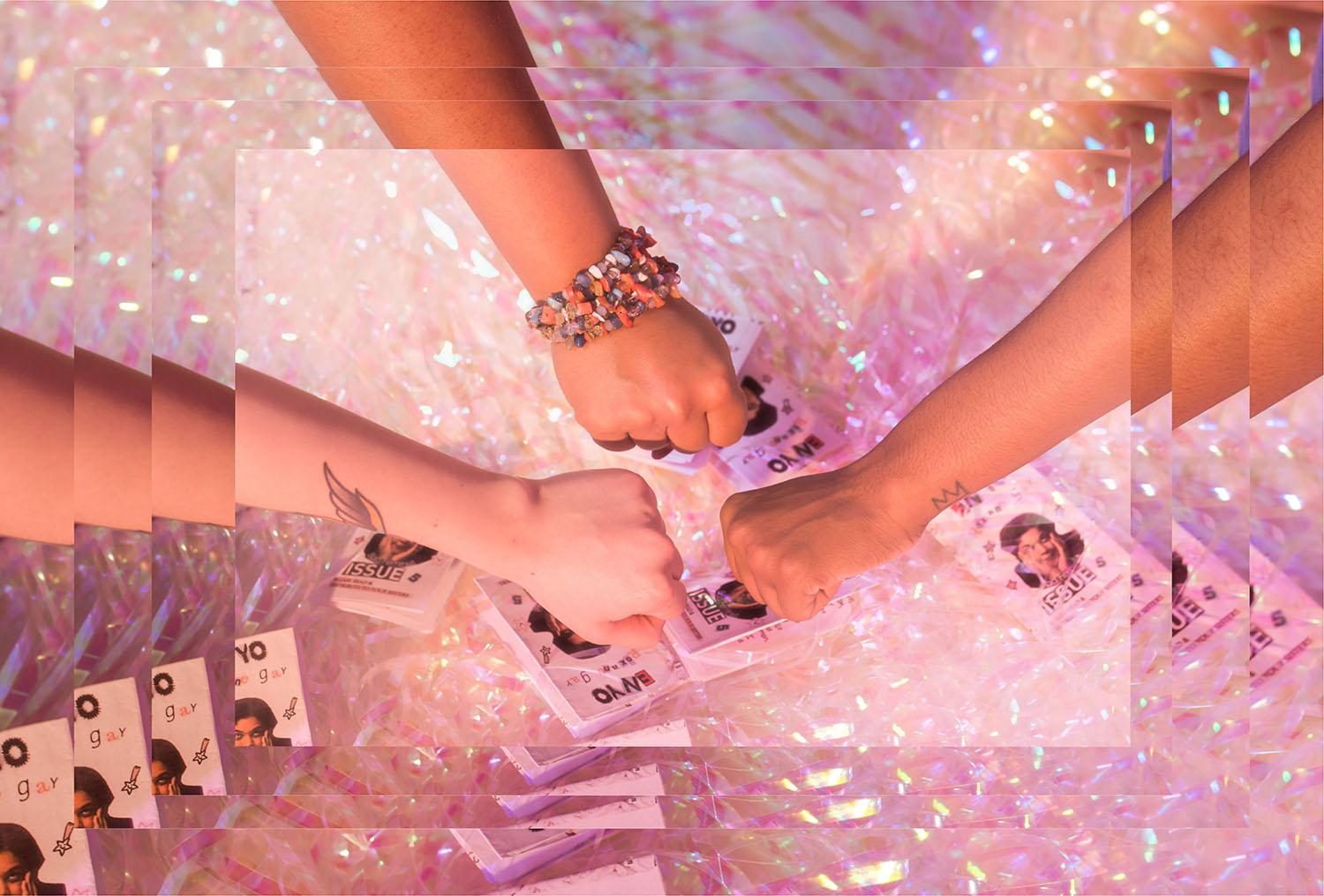 "We want everyone to feel some value," Lee said. "That's why you are still living and breathing."
After a theme for the month is picked, anyone is able to submit their art or words to the women who run the zine.
Lee said ENYO is inspired heavily by zines from '90s, such as Riot Grrrl, one of her personal favorites. According to a Huffington Post article, zines, especially Riot Grrrl were a platform of communication and the spread of ideas for various subcultures of the decade. Lee said she felt drawn to the zine as a format because it's a creative platform aimed for minorities to talk about intersection of feminism and race openly and safely. The point is to "recycle" the zine after reading by passing it on to someone else who could benefit from the messages.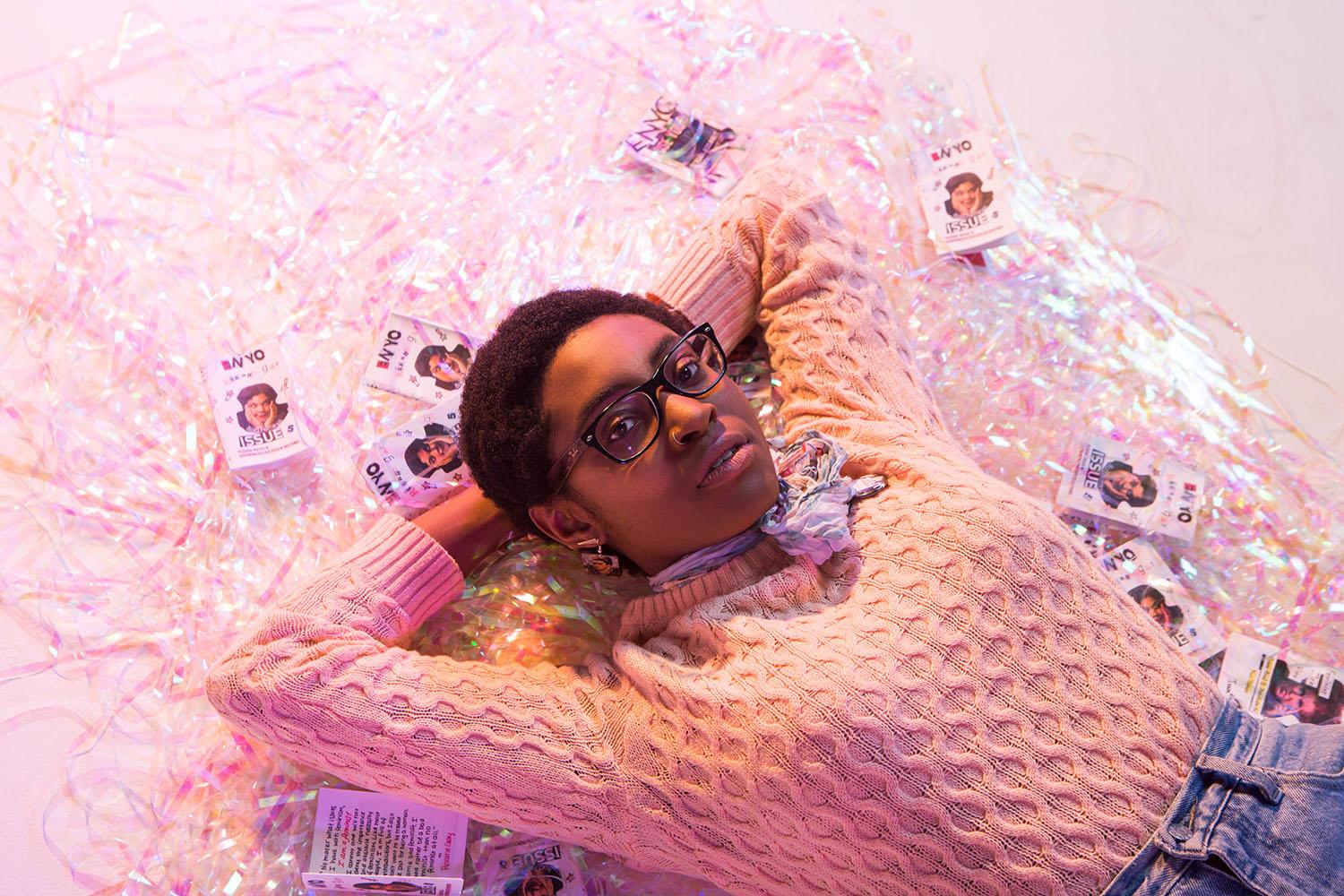 The way of folding the zine was also influenced by the methods used on these zines in the '90's. Traditional zines are only one sheet of paper folded up into a tiny book.
When it is unfolded, one side of the paper is a collage of resources that are relevant to the theme of the issue. For example, the sexual assault prevention and awareness issue contained numbers for rape crisis hotlines and other sexual assault recovery resources.
Carter said their biggest success in distribution was the Potter College Fall Festival last October because they were able to hand it out to a more diverse audience.
"Unless you have a class with any of us, you probably won't know where or how to get a copy of the latest issues," Carter said.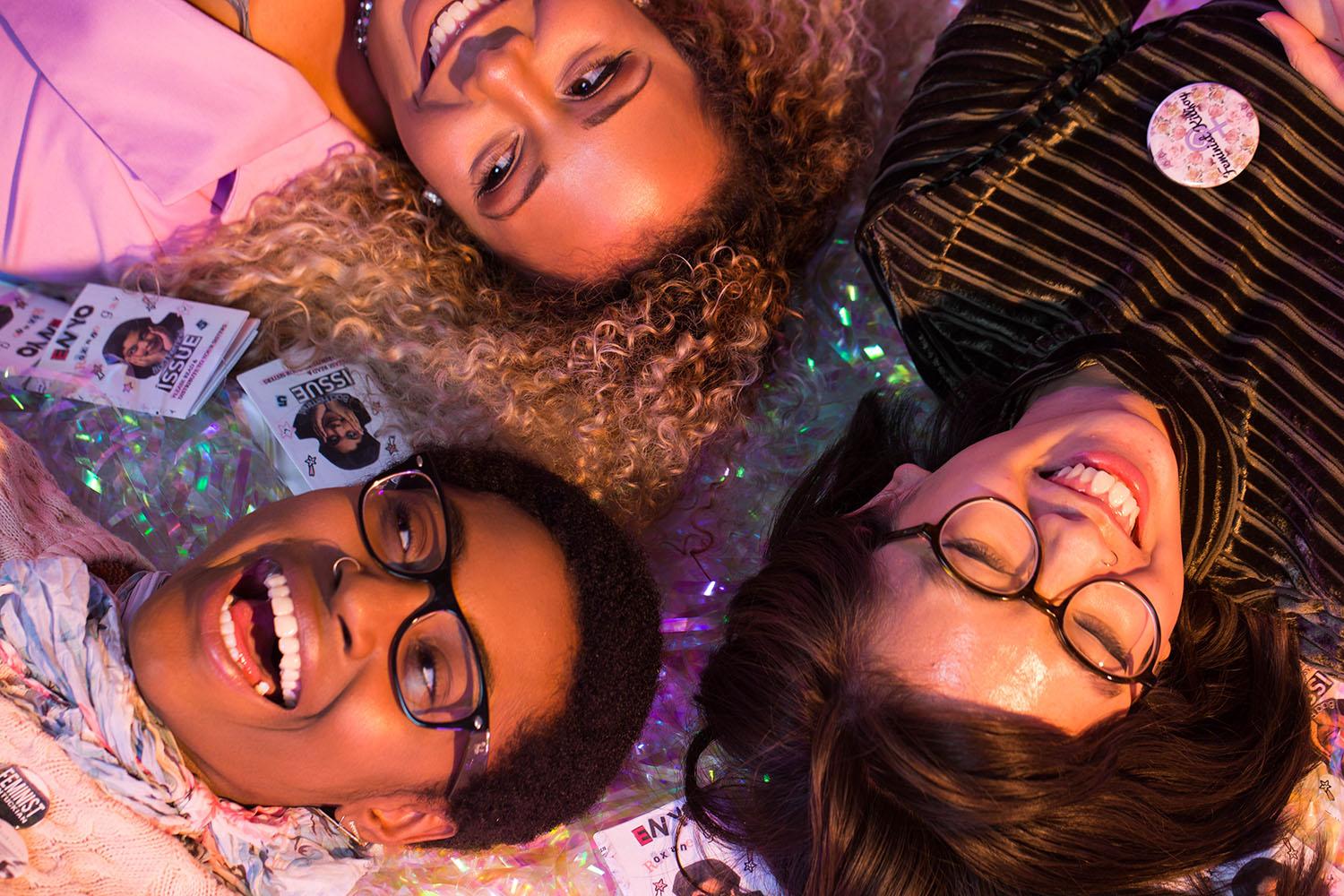 The team prints the zines off in the Diversity & Communities Studies office. Students can pick up copies from a basket in the office. The ENYO team has also implemented digital outreach for more consistent accessibility. You can follow them on Instagram @enyo.zine.
If you would like to be a part of ENYO, you can reach out to Ebony Lee at [email protected]