In a small side room in the home of Gatlin Milam and Maddie Balentine, co-owners of Vette City Vintage, racks, tubs and piles of 1990s vintage clothing fill the room. In the center of the room, there is a patch of artificial grass, where the co-owners take photos for Vette City Vintage's Instagram account and website. 
Milam and Balentine started Vette City Vintage in October 2018, and on Feb. 1 they opened a Consignment Corner booth, at 1219 Indianola St. Milam always had an interest in fashion and thrifting, but the idea of reselling thrifted clothes didn't start until the couple began going to Nashville flea markets and vintage pop-ups. They saw how other people were making a profit off thrifting and were interested in giving it a try, Milam said. 
"I was serving tables at the time, and I was like, 'Well, this beats the heck out of serving tables,'" Milam said.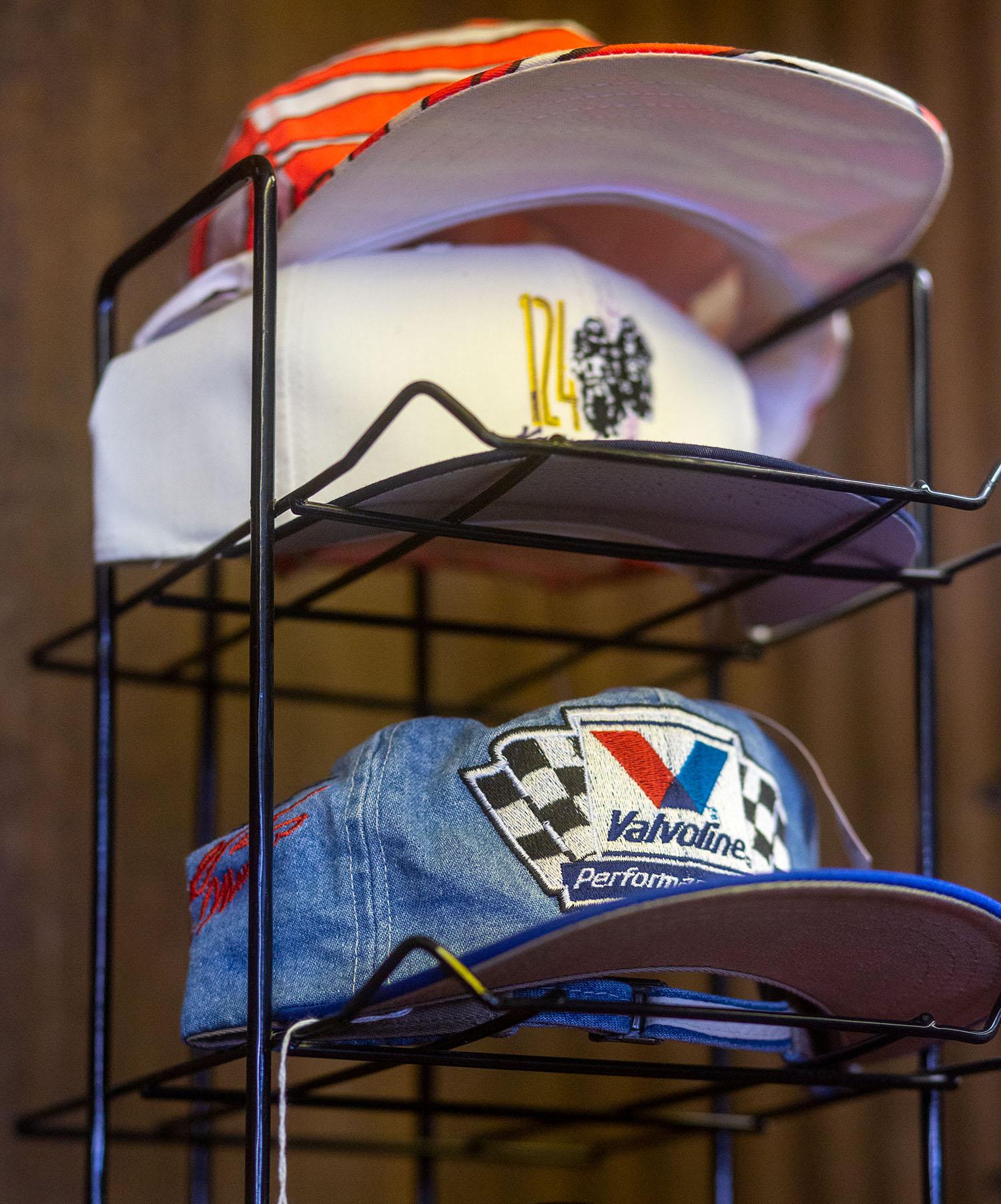 Milam's love for vintage began when he was a freshman at the University of Kentucky. He frequented thrift stores looking for vintage pieces from brands like Guy Harvey, Polo Ralph Lauren and Tommy Hilfiger. 
"I didn't think I could monetize it until recently," Milam said. "I was just a broke college kid looking for cool stuff to wear that was different, not like what everybody else had." 
Unlike the flea markets and pop-ups that inspired Milam and Balentine to start selling vintage, they found their market on the internet, more specifically Instagram. Milam said selling through Instagram allows them to reach a larger customer base. It's also e-commerce-friendly and provides statistics based on their engagement with customers, he said. 
Jon Lowry, a freshman from Bowling Green who discovered Vette City Vintage through Instagram, has found the app to be his main way of making purchases from Vette City Vintage.
"The style became a trend, and then the convenience of buying it on Instagram just made it easier," Lowry said. 
One downside of using Instagram, Milam said, is the inability to let customers see the product in person and try things on. 
"Everything is its own individual item, so people want to see it and try it on and make sure it fits," Milam said. 
The couple hopes to have solved this problem, though, with their new booth in the Consignment Corner. This allows their customers to have a space to come see their clothing in person and try things on. 
Although they operate out of Bowling Green, the couple travels back and forth between Kenucky and Tennessee in search of high-quality '90s and late-'80s clothing.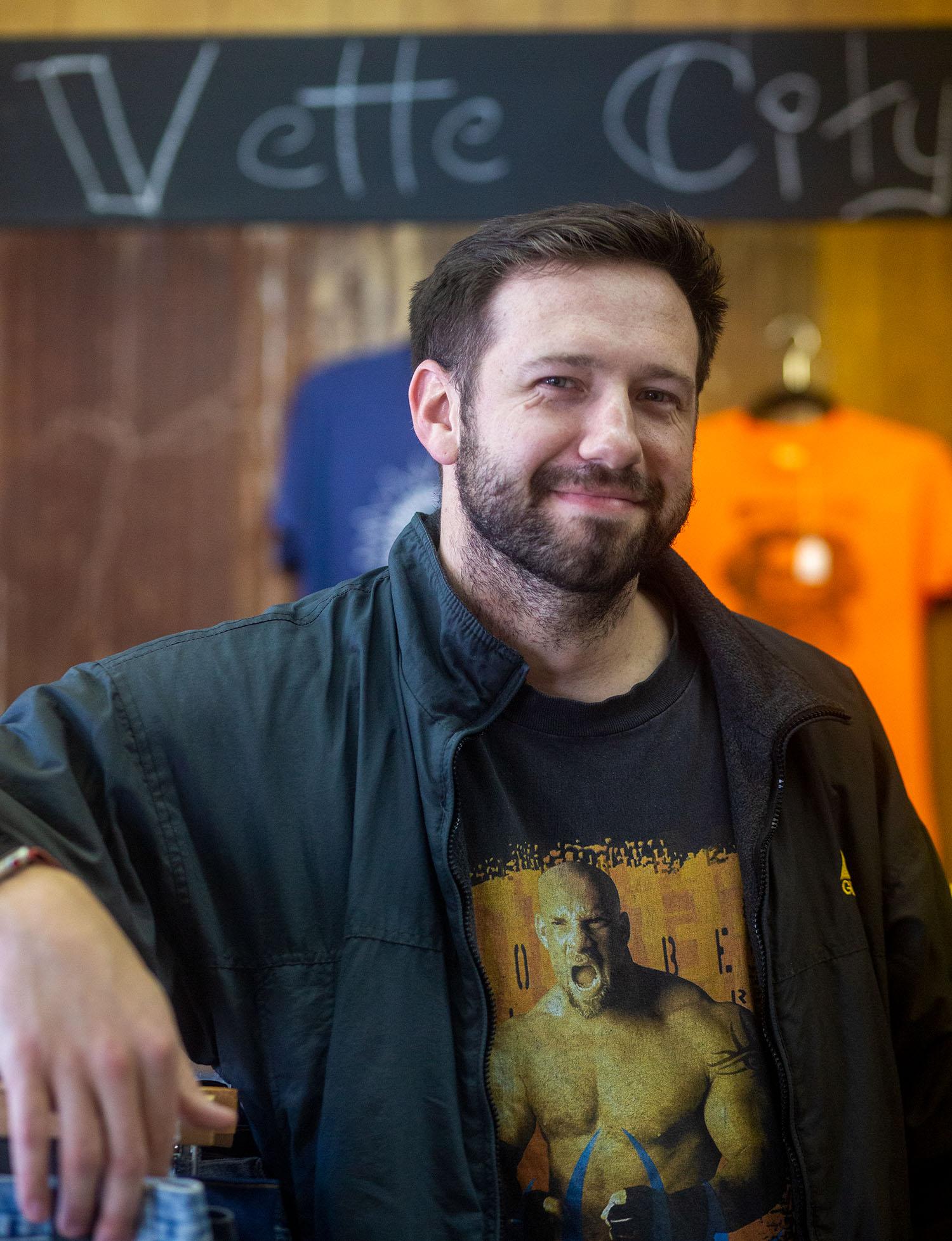 "There's some spots that are super good that I wouldn't even tell anybody about, and then there's spots that everybody knows about, that if you go to you're going to find something every time, if you're looking hard enough," Milam said. 
The couple sources their clothes anywhere from Goodwill outlets to Facebook Marketplace.
"We look at a lot of different places; there's not like one specific gold mine anywhere, you just gotta put in the effort and look," Milam said. 
Sustainability is a big part of the Vette City Vintage mission, Milam said. The fashion industry's current fast fashion practices are unsustainable and sometimes even unethical. Thrifting and buying clothes from retailers like Vette City Vintage is a way to look fashionable while also practicing sustainability and in some cases saving money. 
"I think the mindset of our generation is different — people don't have to have the newest and nicest thing anymore," Milam said. "I don't think it's as much about spending money anymore. It's more about expressing yourself." 
For Thurston Owens, a Bowling Green freshman studying fashion merchandising, the sustainability aspect is one reason he prefers buying clothes from Vette City Vintage instead of stores like H&M and Forever 21. 
"A lot of stuff is just coming in and out, but whenever you can just go and buy something that's used but still in great condition, why not reuse?" Owens said. 
Vette City Vintage strives to bring high-quality, unique vintage clothes to Bowling Green and has big plans for the future, including campus pop-ups and collaboration with the fashion merchandising department at WKU. 
"I just try to devote myself to it and put the time in and put the work in and just take it seriously so that people take me seriously," Milam said. "That's the goal."