Colorful pieces of clothing hang from a rack in front of the shop window. Through the window, there's a pumpkin-printed vest fitted over a mannequin, a perfect display for the fall season.
You won't find any 21st century fashion brands on the racks at Becky Brooks Vintage. Every unique vintage piece has been carefully curated by the store owner, Amber Brooks.
Becky Brooks Vintage is a vintage shop located in downtown Bowling Green. From bright patterned scarves to the perfect pair of mom jeans, Becky Brooks Vintage brings new life to pieces whose stories are not over yet.
Brooks is a Bowling Green native and 2009 WKU alum whose affinity for vintage clothing began in her early years, when she would go to yard sales with her grandma. She said the thrill she felt as a kid, searching for used items, eventually became a passion for vintage pieces that have history.
"I love the excitement that I get when I find a really special piece," Brooks said. "That never happens at Target."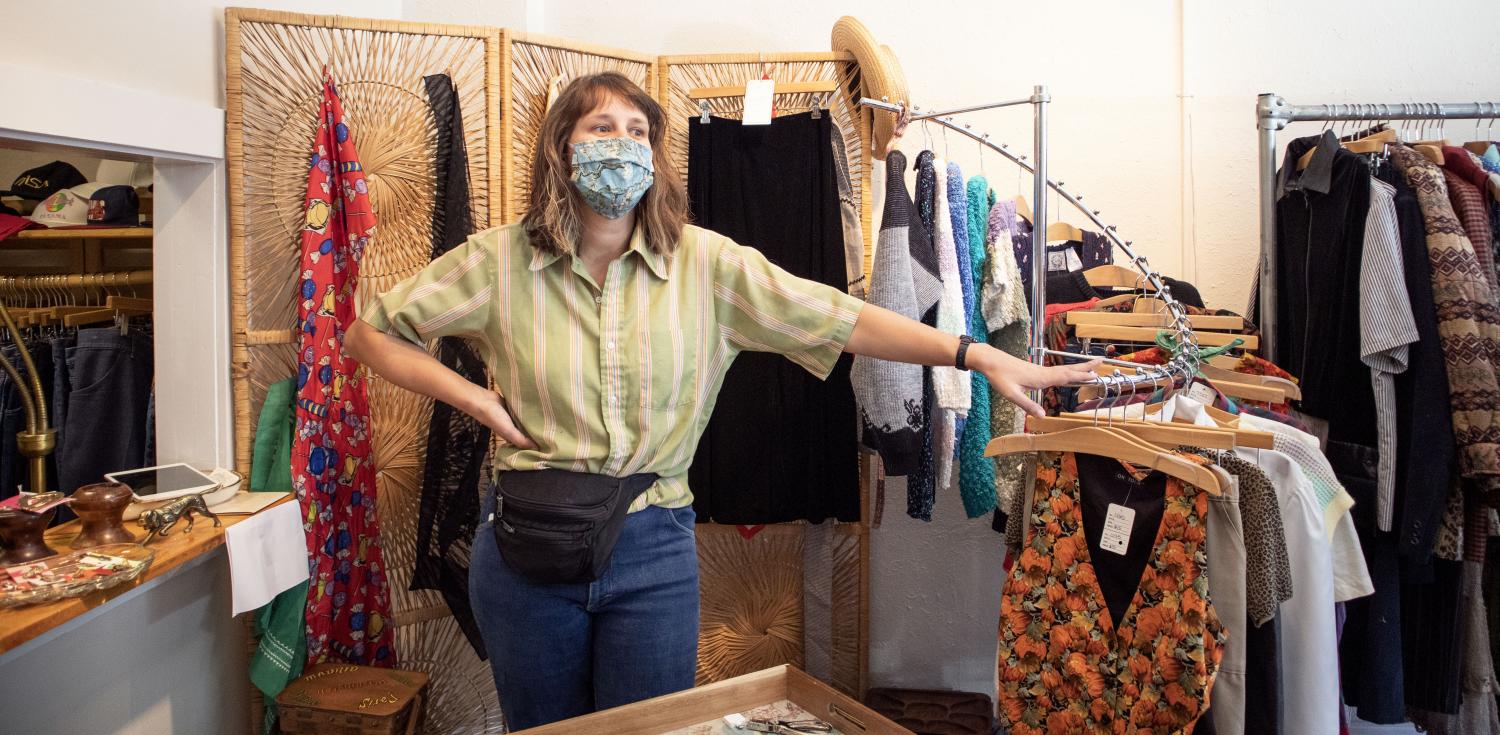 Using her eye for special items, Brooks collected vintage clothing throughout her time living in the Brooklyn borough of New York City after college. She later realized the potential of selling her collected pieces.
Brooks' Etsy shop of the same name began operation in 2016. When the opportunity for a storefront emerged, Brooks felt sure that this was the next step in her vintage buying-and-selling journey.
After opening a storefront on March 19, 2021 in the downtown square of Bowling Green, Becky Brooks Vintage had gone from an online Etsy shop to an additional brick-and-mortar operation.
Brooks now runs the store with the help of her childhood friend, Brandy Tucker, another Bowling Green native and WKU alum. Having been together since middle school, the solid pair make a perfect team.
As Shop Director, you can find Tucker connecting with customers and assisting them in their search for that one special vintage piece.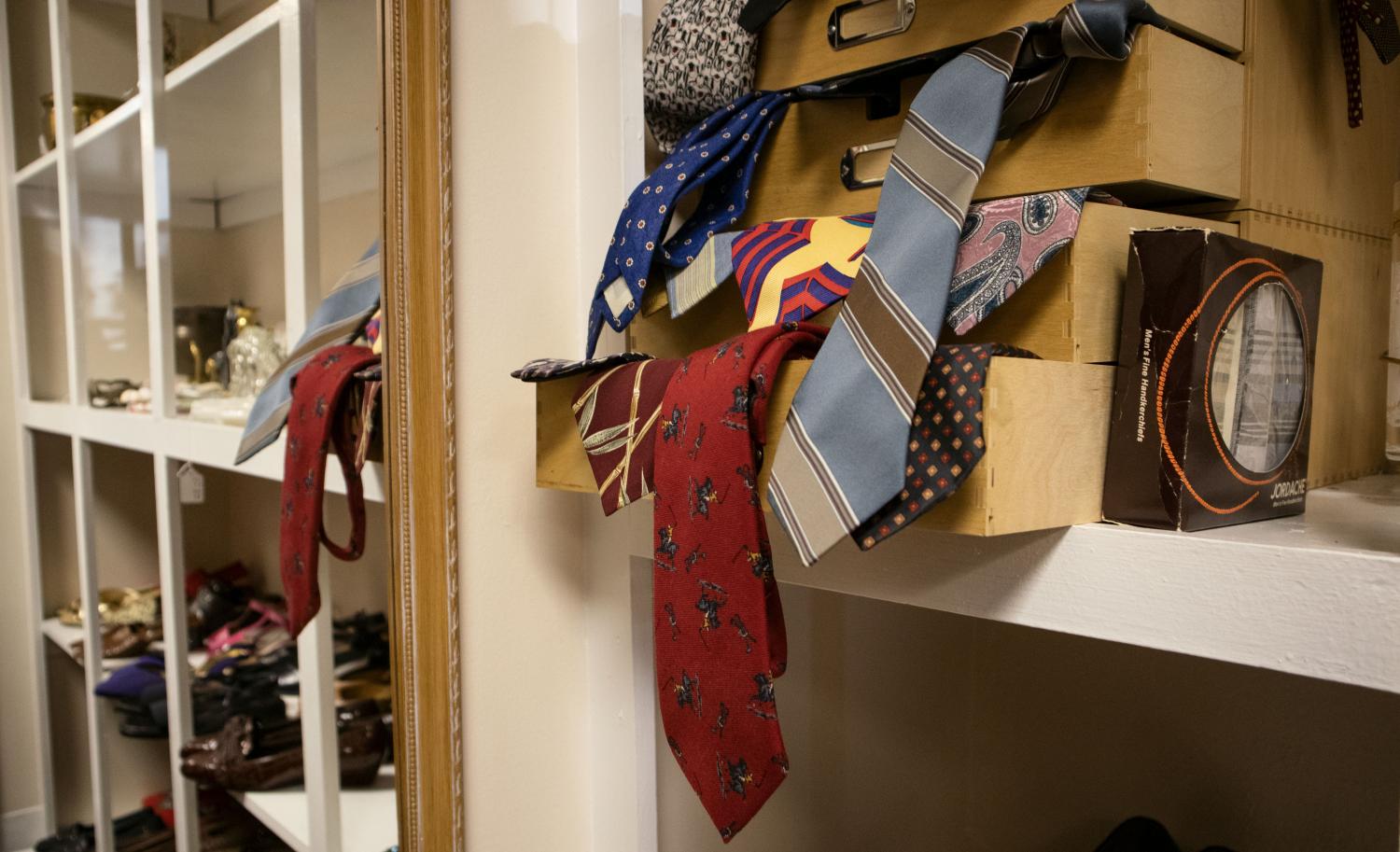 On what makes working at Becky Brooks Vintage special, Tucker said, "We just have fun with it. We get excited about the clothing around here, maybe even too excited!"
Brooks said the best part of the buying-and-selling process is witnessing a vintage piece find its new person.
"Vintage-loving people are my favorite," Brooks said. "There is a unique appreciation for the specialness of things and pieces that aren't mainstream."
Grace Alexieff, senior at WKU from Bowling Green, walked into Becky Brooks Vintage eager to give an old piece a new home.
"They have the most unique and beautiful inventory," Alexieff said. "You can tell the care that went into choosing the pieces."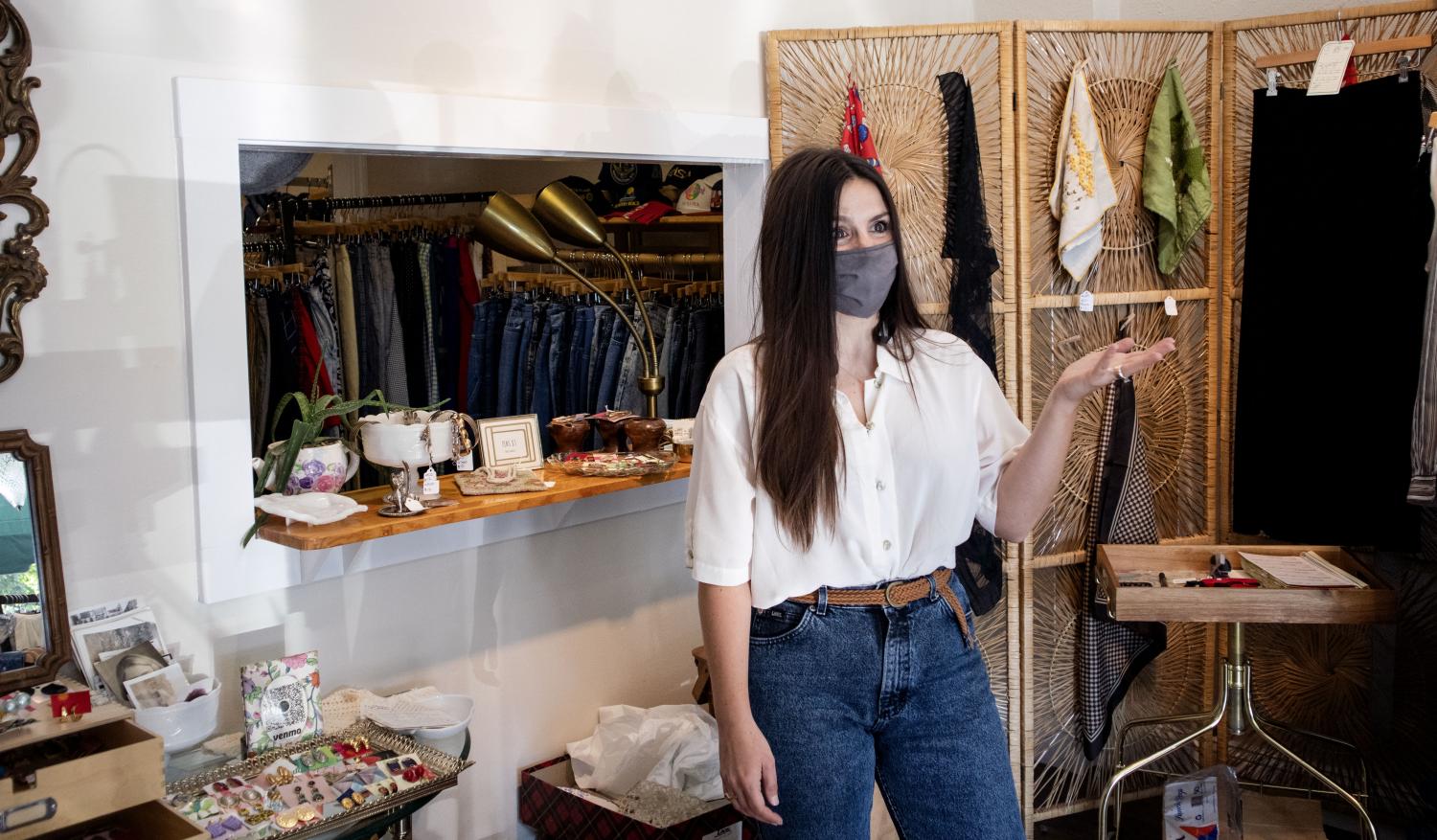 After being greeted by Tucker upon entering, Alexieff sorted through racks of organized vintage clothes and tried on a few items before settling on her final selection. She felt a connection to an assortment of pants, dresses and accessories that caught her eye.
Becky Brooks Vintage can be found at 432 E Main St. in the downtown square. You can follow @beckybrooksvintage on Instagram for updates on their latest finds. Clothing is available for purchase in the store or from their Etsy store of the same name.