Story by Téa Jones | Photos by Keilen Frazier
From chanting the fight song to cheering in the stands of the football stadium, Western's school spirit has always left a mark on its students. The easiest way to show our classic Topper spirit is by repping our classic red and white colors.
Here are several students who wanted to make a mark on WKU fashion and give some insight on how to spice up your WKU style.
Maliah Gentry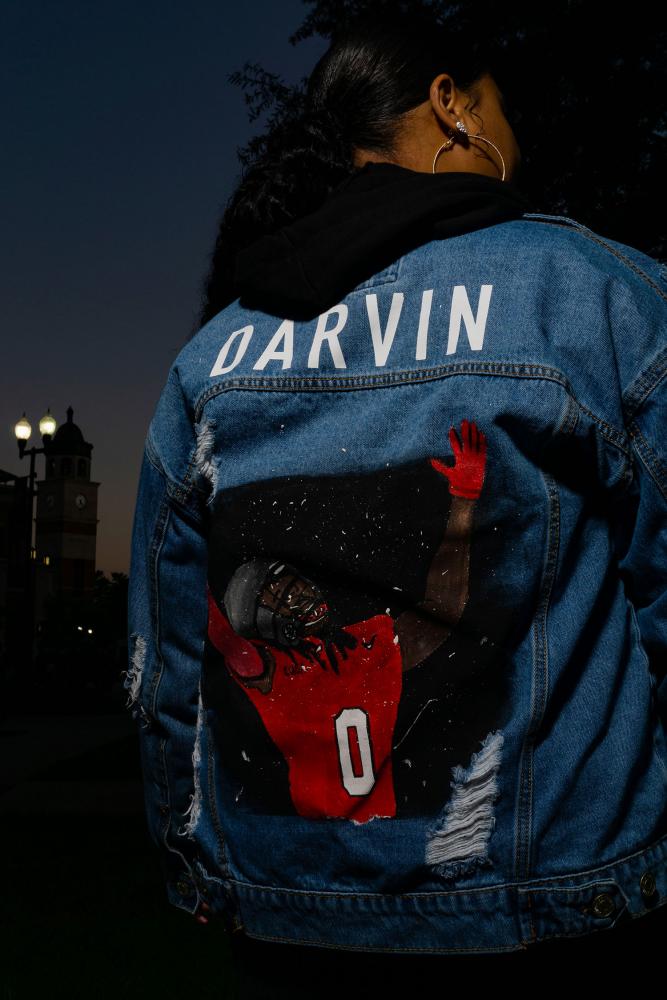 Glasgow junior, Maliah Gentry, steps into the creative world to make her mark on how to style Western gear in the most fashionable way.
Gentry designs and creates personalized jean jackets, perfect for game day and showing off school spirit.
"I started doing this during quarantine to pass the time, and I didn't think much of it — I just thought it was cool," Gentry said.
After all the chaos of the last year in the pandemic, Gentry thought it was time to channel all those creative ideas into something positive.
"The class of 2020 didn't get a traditional graduation and there was this Facebook group called 'Bless a Senior,' so you could adopt them and make them a gift basket. I actually adopted three so I painted each of them a jean jacket," Gentry said.
After seeing her jackets being worn and displayed, news spread of her designs and more and more people started reaching out to her to get their own. This is where Gentry got the idea to move her promotions to an online setting.
One of the easiest ways to promote a small business is by being present on social media. WKU Sorority Swap is a Facebook group that female Western students will join in order to buy and sell their clothing, talk about classes, and build friendships with other girls on campus; it is open to all girls on campus, you do not need to be in a sorority to join in on the fun.
"On WKU Sorority Swap I'll post 'If anyone wants any custom jackets, I'll do them' and they message me asking for a custom design," Gentry said. "They send me inspo, and I work off of that."
From beginning to end, Gentry spearheads the entire process. Whether the jean jacket is provided or she has to go out and buy one, she will paint each jacket by hand which takes her anywhere between two to three hours.
Her price points vary from $40 if the jacket is provided, and $70 if she buys one herself.
"The first thing I do is ask if they have any inspo to send me, and then I'll go on the Procreate app and sketch my own design and send it to them and they can tweak it," Gentry said. "Then I free hand it on the jacket and paint it. The design part is the most tedious."
Gentry works with her clients so each jacket is created by their vision and can give a personal take on WKU styling.
"I'm working on one right now of a girl's boyfriend on the football team, so it's like a portrait of him in his football uniform," Gentry said.
This is a stressful time to be living in, and for Gentry, any easy way to relieve stress is through her art.
"I'm a crafty gal!" Gentry said.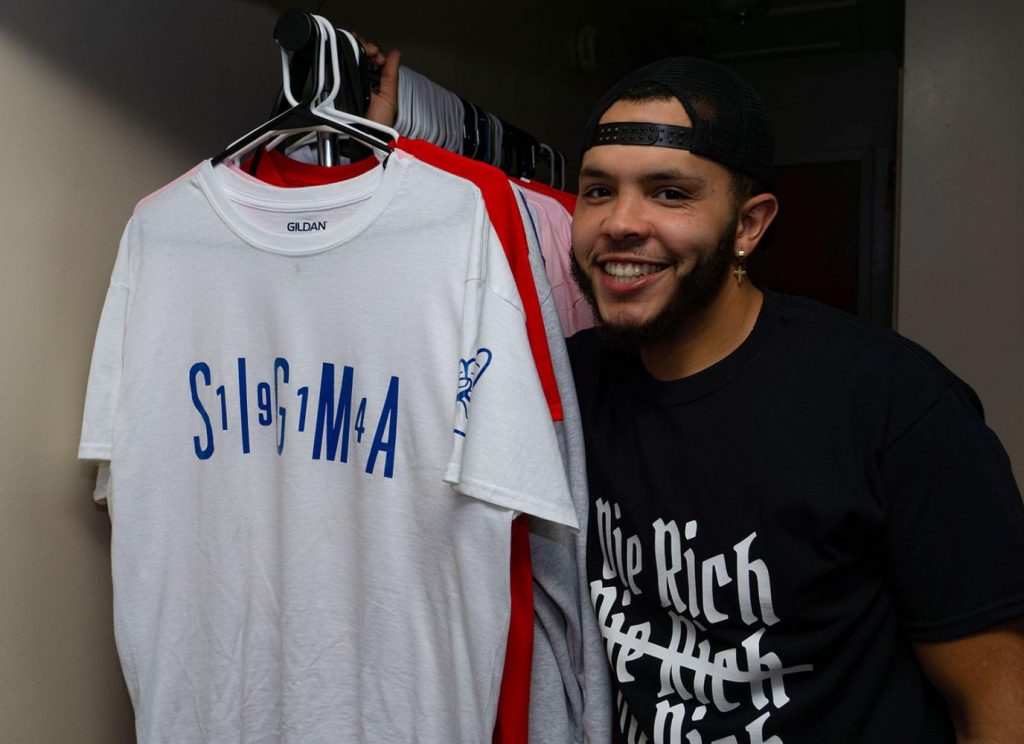 Autumn Wiles
Autty Shop, more commonly known as Autumn Wiles, started her own clothing business for all trendy and up to date styles for WKU.
Wiles is a sophomore at WKU, originally from Bowling Green, and is currently an entrepreneurship major.
While she does create custom orders, Wiles participates in pop-up sales which is where she makes a lot of different style pieces and sells them in a limited time sale.
"For Western, I typically do custom apparel orders, but if I design it as a pop-up I will try to stay along with the current trends," Wiles said.
Wiles started her business incidentally after joining a sorority and wanting cute sweatshirts, but she wasn't willing to surrender to the expensive price tags. Not only did they seem overpriced, but they didn't have the personal style and touch she was looking for.
She started making her own clothing and got recognition from several of her sorority sisters, all requesting one of their own.
Her small business took off, and she decided to make an Instagram to properly promote her clothing and make it easier for people to reach out to her.
"Sept. 24 of 2020 is when I made the Instagram account, so I've been going on for about a year now." Wiles said.
Wiles constantly keeps herself updated on the current trends which are reflected in the styles she puts out next.
"I am doing a lot of neutral colored sweatshirts and using red for Western as an accent color. I also make the fonts super small and dainty — super simple because right now less is more," Wiles said.
Wiles has two main design techniques, using embroidery and vinyl to make both T-shirts and hoodies/sweatshirts.
"I use any PS (Photoshop) file on Etsy I can purchase, and I have a program that transfers it over to my embroidery machine where I can type whatever words I want," Wiles said. "Any vinyl designs are a little more tedious. I take a picture and replicate it to an app on my phone that connects it to a Cricut that will cut out the vinyl."
Wiles said it takes her three times as long to make a vinyl piece than an embroidered design, however the demand for vinyl pieces has grown over the last year.
Her business continues to grow as it's been getting more recognition, which comes with complications being a college student. Wiles has to move her schedule around to keep up with the growing order list.
"I work around my work and class schedule, so when I don't have work, I can pop out 10-12 designs in a day," Wiles said.
Wiles can be contacted about her shop and shop designs at her Instagram account: @ autty.shop