Inclusivity, friendship and connection: this is the mantra of WKU's Best Buddies program.
Best Buddies is an international organization dedicated to building "one-to-one friendships between people with and without intellectual and developmental disabilities," according to its website. The Best Buddy community serves individuals with Down syndrome, autism, Fragile X, Williams syndrome, cerebral palsy, traumatic brain injury and other undiagnosed disabilities.
Last semester, WKU Best Buddies – boasting 25 buddies and 147 members – was the largest Best Buddies college program in Kentucky, according to its former President Delaney Mazza, a Floyds Knobs, Indiana, alumna who graduated in the spring.
Many members graduated in the spring, leaving the program looking for kind, new faces to join the club.
Potential new members flooded a DSU meeting room on Wednesday, Sept. 7, to learn the principles and process of Best Buddy friendship. Elizabethtown senior and new president Kyah Neal voiced her enthusiasm about the Best Buddies initial interest meeting.
"There were so many people there and I was like, 'Man, this is gonna be good!'" Neal said.
Bardstown junior Ray Saul has been involved in the program since fall of 2020 after seeing the organization's table at Centennial Mall during MASTER Plan.
Saul said adults with disabilities are often infantilized – treated as children or assumed to be incapable of thinking and acting for themselves. For Saul, Best Buddies disproves those assumptions through genuine friendship.
"Instead of people feeling like they're caring for somebody, which is what a lot of people may feel like, having someone with different abilities in their life, Best Buddies is rather like an actual friendship," Saul said. "And like a family because we're all so close."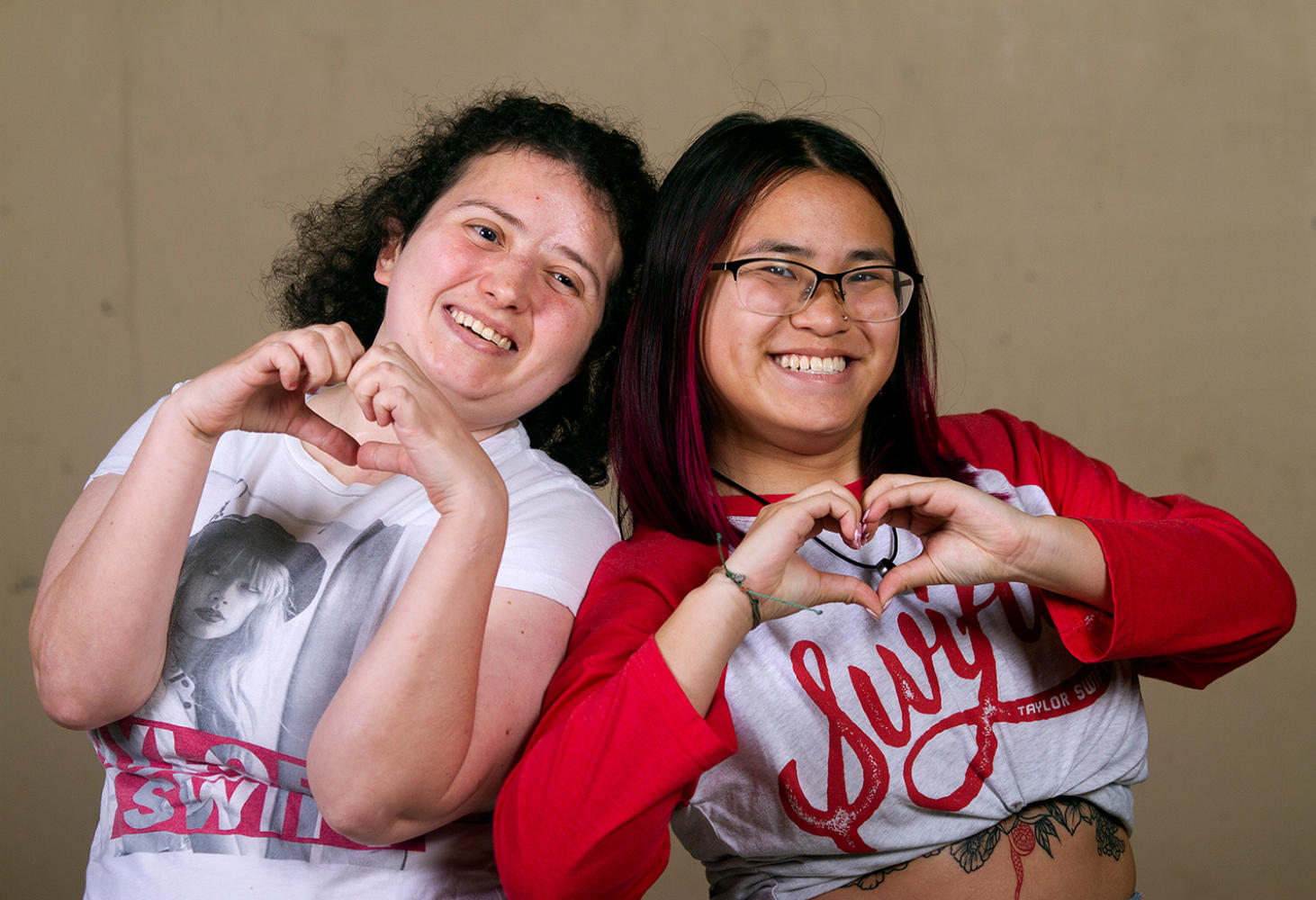 Through a matching survey, buddies – who are members of the community with intellectual and developmental disabilities – are paired with WKU students. Students maintain frequent communication with their buddy and hang out at least twice a month.
Georgetown, Indiana, senior and previous vice president of WKU Best Buddies Noah Metz said buddies are able to participate in the Best Buddies Program as long as they are an active member in a partnering program in the Bowling Green area. Many buddies are involved through The Hive, Buddy House and the Kelly Autism Program.
WKU Best Buddies then works with members of these partnering community programs and families to match buddies with WKU students.
Neal said she loves the community involvement with buddy matching. She said members not only become best friends with their buddy but also with their buddy's family and other systems of support.
Saul's buddy is a WKU graduate. Her buddy's involvement in Best Buddies now corresponds with her involvement in the LifeWorks Program, a transitory program at WKU that works to prepare young adults with intellectual and developmental disabilities for independent living and employment.
Saul and her buddy enjoy shopping at the mall, driving around and listening to Taylor Swift.
Saul and her buddy's close friendship is not uncommon in WKU Best Buddies.
Metz has been paired with his buddy, Alan Wells, for four years. Wells lives in Glasgow and has worked as a janitor at Barren County High School for 21 years. At 42, Wells is the oldest buddy in the program.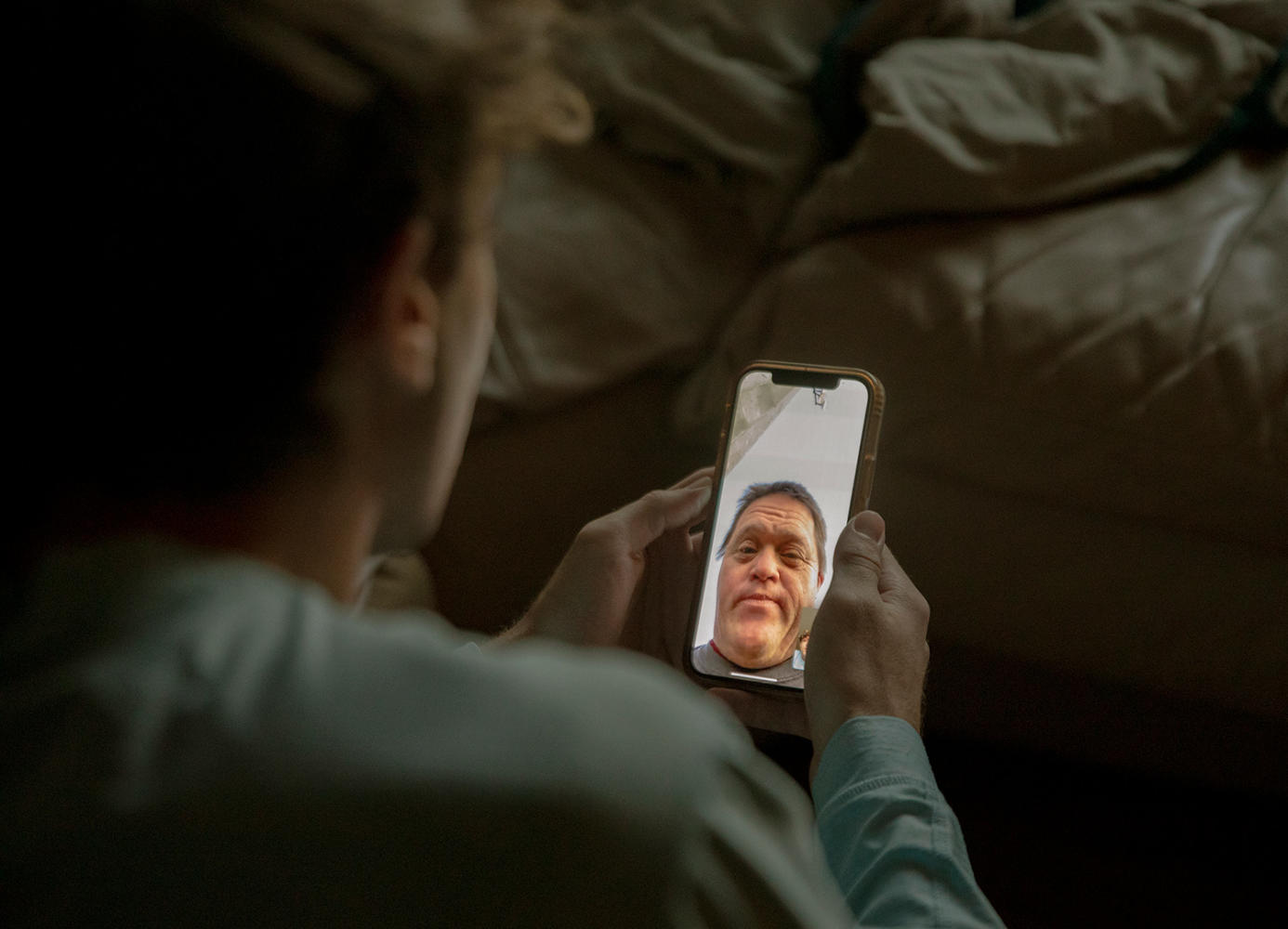 Wells said he has been involved with WKU Best Buddies for over 20 years.
"I love our Best Buddies because we do everything," Wells said. "Best Buddies is very, very, very, very, very important to me, and I love it more every year."
Metz and Wells Facetime every Thursday night to keep up with one another. Metz will also drive to Glasgow to visit Wells, where Metz said they often go bowling.
"He is one of the best bowlers that I've ever seen," Metz said. "I never take it easy on him. I try as hard as I can."
Wells has no intention of leaving Best Buddies anytime soon; he spoke of his love for his WKU community.
"I love all of my buddies that I know, and they mean a whole lot to me in my life, my heart," Wells said. "I want to keep them."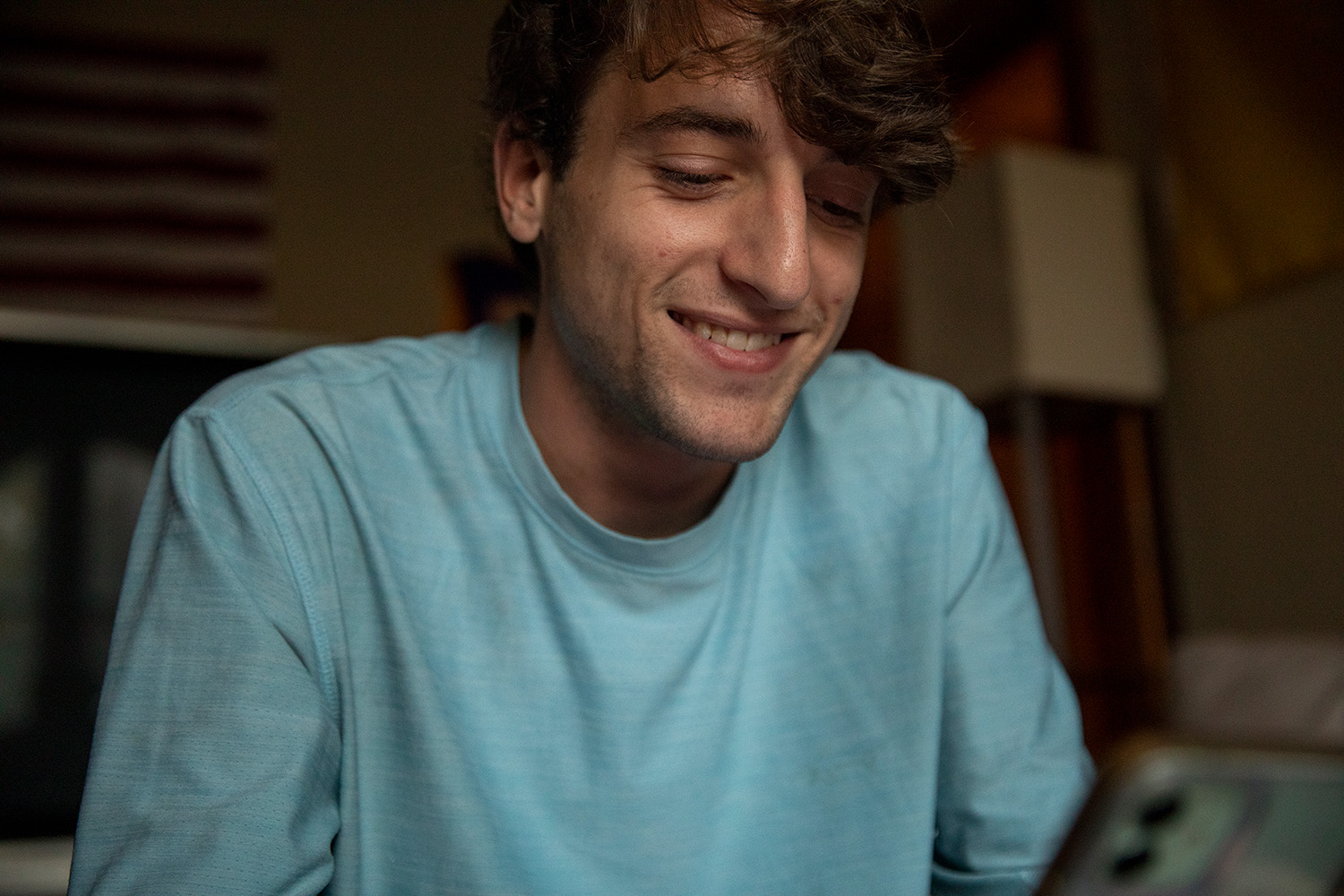 Mazza was paired with two different buddies during her four years in the WKU Best Buddies Program. Mazza spent two years with a buddy, befriended a new buddy her junior year, then returned to her original pairing.
"I wish I could have two at the same time because they're both so great," Mazza said. "They're actually some of my best friends."
When Mazza was a WKU student, she said her buddy would keep her focused as a student and as the Best Buddies president. Now that she has graduated, her relationships with her buddies live on. Mazza said that buddy and student friendships often extend past the four years students spend at WKU. It is even common for buddies to be involved in graduates' weddings as bridesmaids and groomsmen, Mazza said.
According to Mazza, Best Buddies works to give back to the community. Buddies and students complete service and sponsor events together for the betterment of the Bowling Green community.
Last March, Best Buddies partnered with The Buddy House, a South Central Kentucky nonprofit that supports individuals with Down syndrome, to host a community event. "Hardwood Heroes," a local celebrity basketball game, was, according to Mazza, a step in the right direction to transition out of two years of virtual Best Buddies after COVID-19 cases first appeared in the U.S. in March 2020.
According to Saul, many buddies are immunocompromised, making COVID-19 a serious threat to their health.
Last semester, individuals could opt to meet via Zoom for their monthly meetings. This semester, according to Neal, many buddies are transitioning out of self-isolation and wearing masks, and Best Buddies is working to compromise with their buddies on an individual basis.
"What our buddies need, we'll do," Neal said.
As president, Mazza and her fellow officers worked to educate and prepare their Best Buddies student members on interactions with adults with intellectual and developmental disabilities. Whether paired with a buddy or as an associate member, members grow through experience, friendship and education, Mazza said.
Through his involvement in Best Buddies, Metz said he had his eyes opened to the similarities between adults with intellectual and developmental disabilities and able-bodied people.
"It's really helped me to realize that the special needs community is not that much different whatsoever," Metz said. "My buddy, Alan, he has a house; he pays the bills; he lives by himself. He does everything by himself."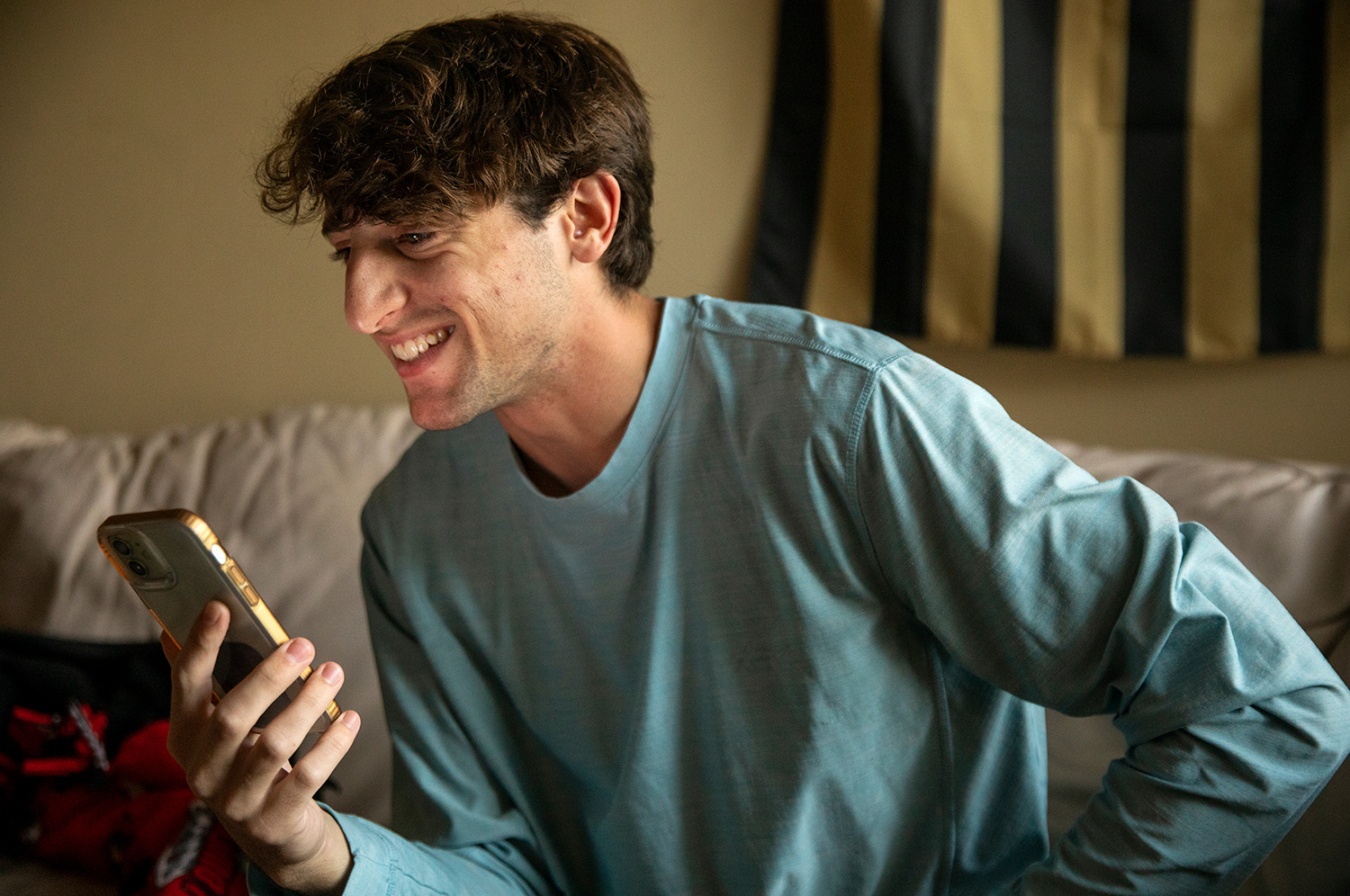 This semester, Neal and her fellow officers are pushing to spread a culture of inclusion – not only within Best Buddies, but throughout WKU and beyond. To Neal, inclusion means involving people with intellectual and developmental disabilities or any form of disability in everything the community does.
According to Neal, WKU Best Buddy events, which are held monthly, offer a display of inclusion and accessibility for the wider WKU community. For instance, Best Buddies' biggest event of the year – Fashion for Friendship – partners with Greek organizations on campus to put on a fashion show. Buddies strut on the DSU auditorium runway in their sponsored Greek gear in front of their audience.
Fashion for Friendship is set for November, and Neal hopes to extend involvement to as many clubs as possible, including WKU sports teams.
For Neal, Best Buddies has been an extension of the things that make her life worth living.
"What we stand on is inclusion and kindness and diversity and friendship and respect and all of the amazing things in life," Neal said.

Students wanting to learn more about getting involved with the WKU Best Buddies program can email Neal at [email protected] or follow the organization's Instagram page at @wkubestbuddies.