The WKU Climbing Club was brought back in January 2022 by Louisville freshman Andrew Smith who wanted to provide an organized space for the climbers of WKU.
Smith, who serves as the club's president, said he had a few years of climbing experience before college. Smith's older brothers inspired him to become an experienced climber after he saw them performing difficult climbs, he said.
Last fall, Smith consistently visited a climbing gym with friends to gain as much experience as possible, he said.
"I didn't want to start the club if I didn't know what I was doing," Smith said. "So I did try to get all of my knowledge down before I started to teach."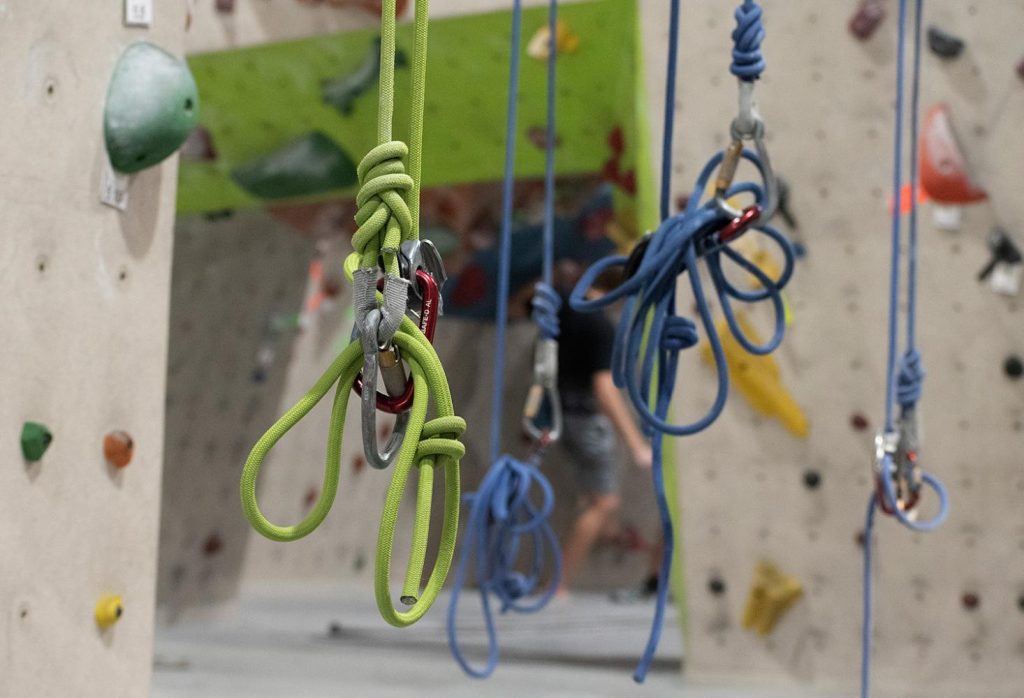 In January, Smith said he started asking students at his gym if they would be interested in a climbing club.
"Most of them were pretty adamant that they wanted to, and they are still a part of the club," Smith said.
After he had gained the interest of the climbers he knew, Smith said he began to talk with students outside of the climbing community about the possible opportunity to learn.
When he was sure that there were enough students interested, Smith reached out to Vertical eXcape, a local climbing gym.
"Climbing is expensive, so I wanted to see if we could get deals for students," Smith said.
Vertical eXcape agreed to allow the club to use their conference room for meetings and the gym for climbing, Smith said.
Students who don't have a membership are only charged $10 a night, including gear, Smith said.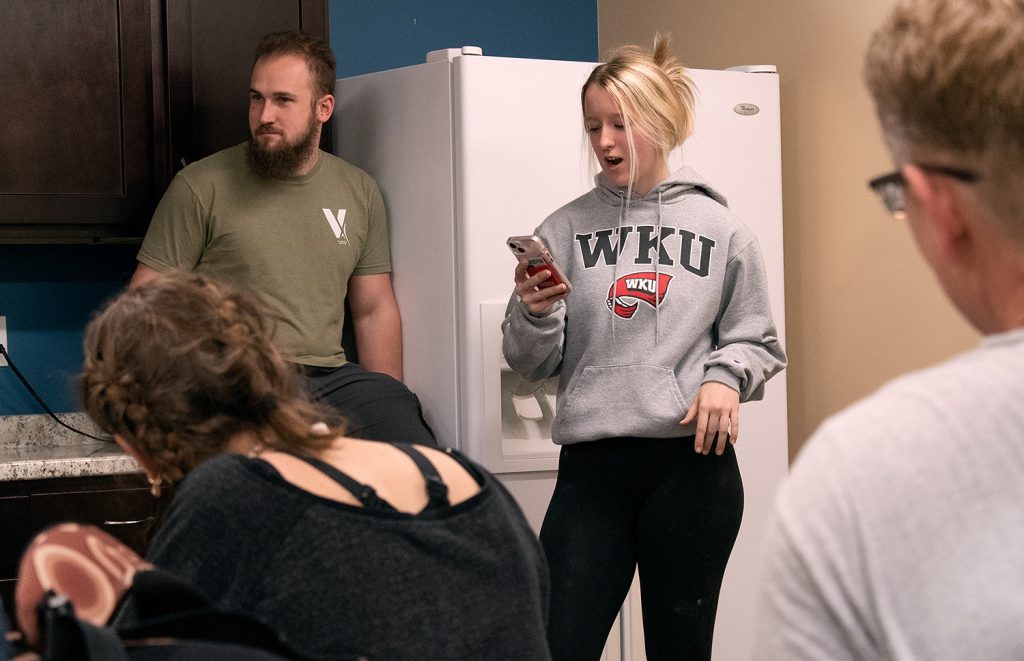 In need of a club sponsor, Smith asked WKU biology professor Michael Smith, who was active at the same gym as Smith, and he agreed to be the sponsor.
Smith said that a lot of clubs have withdrawn sponsors, so the Climbing Club is fortunate to have their sponsor at every meeting.
Smith held the first meeting in January at Vertical eXcape, and he said he was surprised when about 20 people showed up.
"I didn't expect that huge of a turnout. I was really nervous," he said.
The club has continued meeting since and was officially registered in February.
Lydia Safnauer, a freshman from Fort Mill, South Carolina, said she attended the first meeting with her roommate.
Safnauer said she was new to climbing but has continued to learn and advance at each meeting.
"We always have really informative talks about climbing, which has helped me and a lot of other people that are new get into it more," Safnauer said.
Safnauer said she has enjoyed the leadership from Smith and the help of other experienced climbers.
"It's great to be around super strong climbers that push you to do better," Safnauer said. "They're really good at making sure we know what to do."
Safnauer said she has even been able to use her experience to get a summer job at the U.S. National Whitewater Center in Charlotte, North Carolina.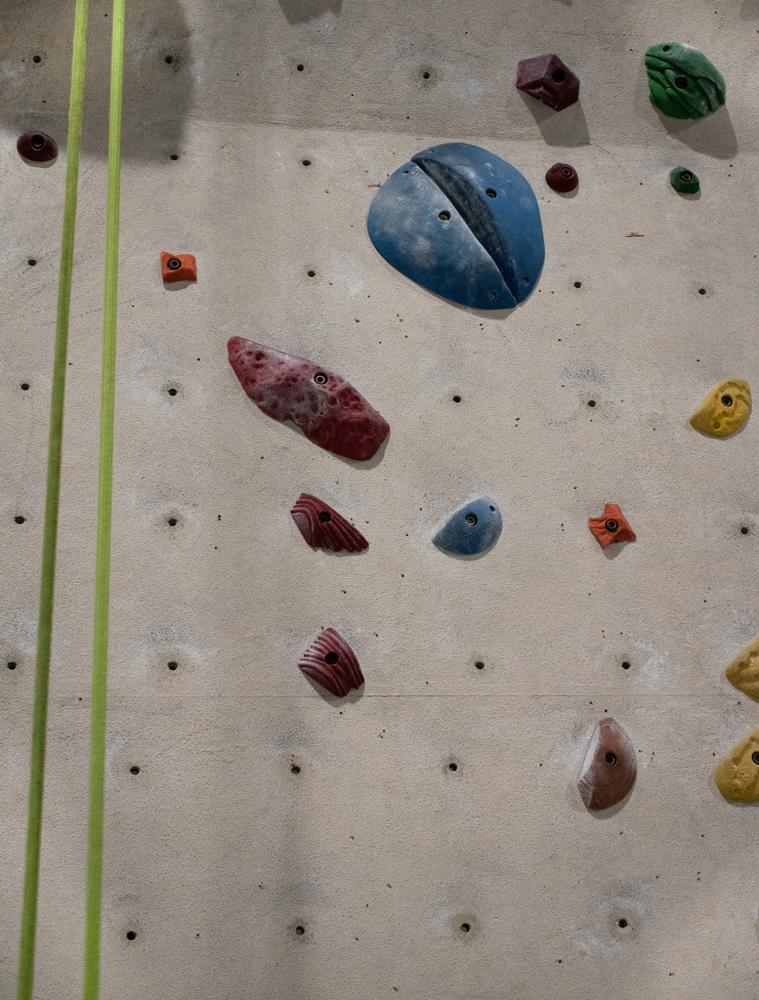 Jayden Mason, a sophomore from Bowling Green, said he has been a part of the club since its revival.
"I tried it out, and it stuck with me," Mason said.
An amateur climber before joining, Mason said he has advanced through practicing with the club and can now perform more difficult climbs.
"I've gained a lot of strength in my mobility and static movements," he said. "I'm able to climb a lot better than what I did when I started."
Mason said the club works with climbers of all skill levels.
"They help beginners figure out what they need to do in order to enhance their time rock climbing," Mason said.
Smith said that he works to create a comfortable atmosphere for all of the club's members.
"We're going to help you get better, but in a way where it's like we're friends," Smith said.
Safnauer said that the club has created a positive atmosphere for climbers at WKU.
"It's very welcoming," Safnauer said. "You're going to instantly make friends, and they'll be some of your best friends, honestly."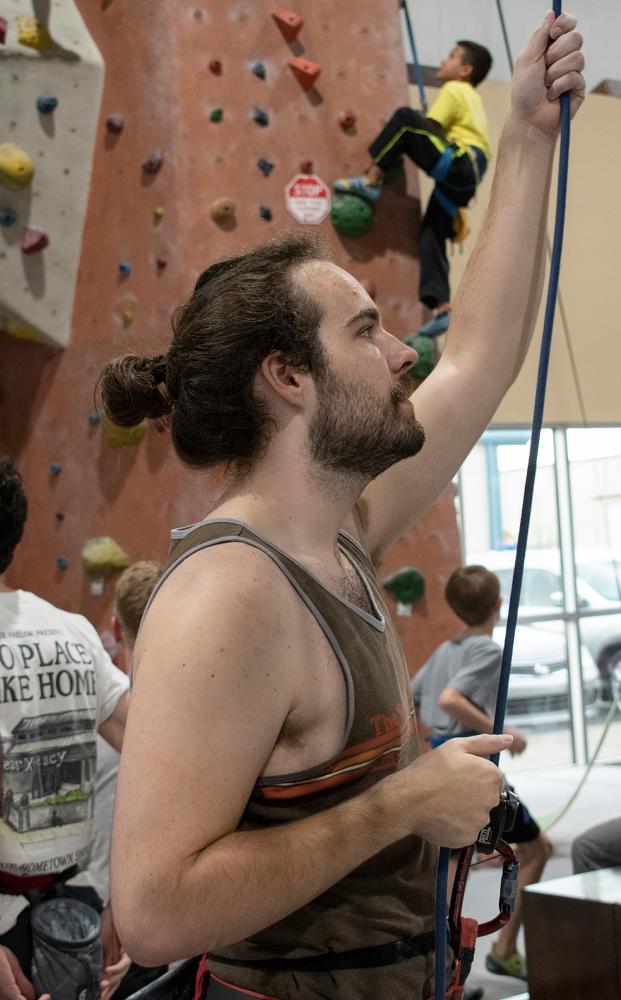 Smith said he hopes to continue leading the club and has plans, such as a new budget, to further their success.
The Student Government Association offers the opportunity to present a spending plan to their council and will aid registered clubs with up to $500 twice a semester, Smith said.
Smith said this budget would give the club the opportunity to make merchandise or pay for the gas they use on outings.
For now, he said he is focused on guiding each member in their climbing journey.
"Anybody and everybody can climb," Smith said.