Vietnam War veteran Roger Parish reached into his coat pocket and pulled out a black and white photograph of the late Capt. Miles, who Parish said had served in the 323 Lighter Infantry Regiment during the Invasion of Normandy. 
"It was June 1944," Parish said, trailing off. "Capt. Miles and the rest of those guys were surrounded by 100,000 Germans, outnumbered and unable to communicate with their lieutenants. It was either surrender or the Germans were going to annihilate you." 
However, Parish said the 120-pound soldier was one of the army's deadliest assets during the invasion and went on to become a grandfather to three children.
The story of Capt. Miles was just one among the many shared at the annual Veterans Day Wreath Ceremony held on Nov. 11. Members of the WKU ROTC program and veterans in the Bowling Green area gathered under the Guthrie Bell Tower to "honor veterans from the past and present," said Capt. Daniel Walker, assistant professor of military science.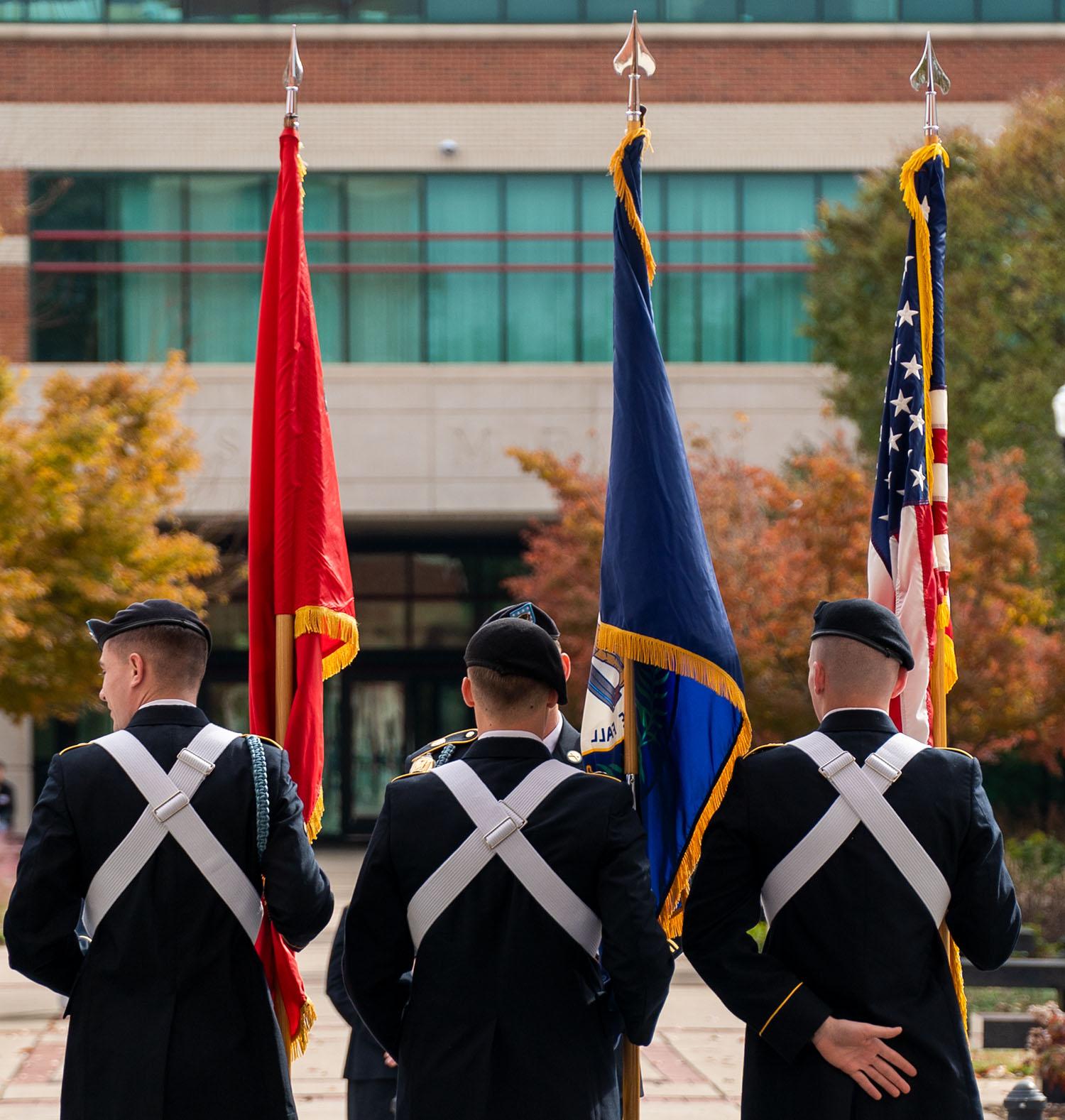 "One of the big reasons why this ceremony is held is so that the cadets know about these past officers, like Capt. Miles here," Walker said. "It shows what the army values and what it takes to be a future officer. We make the cadets hate us so that they can experience what it's like in the real world and during their service."
Rebekah Lim, a Springfield, Tennessee sophomore and ROTC cadet, said the ROTC program has been planning the ceremony for about a month with Beth Dillon, adviser and event coordinator of the ROTC program. 
"Beth's great," Lim said. "She worked really hard to organize this event for us, and it gives the cadets a chance to come together and honor those that served our country."
Lindsey Lionberger, a Snow Hill, Maryland junior and fellow cadet to Lim was also at the wreath ceremony.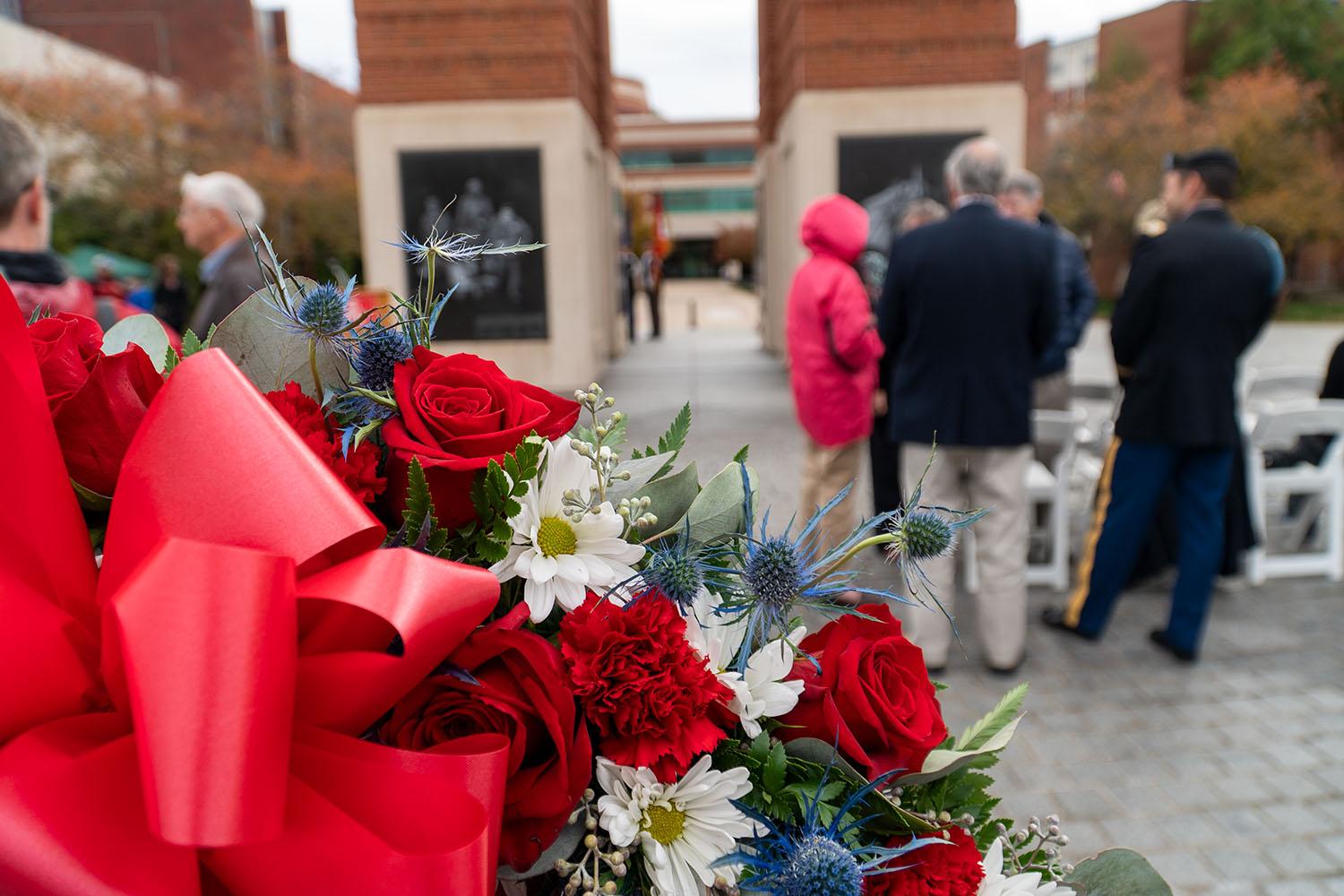 "It's definitely a special event for cadets — it's something that we all look forward to every year," Lionberger said. "I come from a military family, so this is something that is especially important to me. My grandpa has a Purple Heart," she said while clutching her chest with a smile.
Sgt. Maj. Jason Lyday, who has been a part of the army for the past 23 years, said the ceremony was not about supporting the concept of war or the government but rather the "support of people."
"I think the university did a great job recognizing the veterans today — this ceremony gives us a chance to give recognition to the soldiers that didn't get it before," Lyday said, referring to instances such as the attitudes that surrounded the return of soldiers from the Vietnam War. 
"Those men didn't come back as heroes," Lyday said. "When Roger Parish served in the Vietnam War, he didn't come back as a hero. We want veterans to know that this generation hasn't forgotten about them, and that we will continue to honor them for the work they've done."