WKU's skater community found a way to connect last September through the creation of a group chat on Snapchat.
FúYing Engdahl, a sophomore from Kerby, Oregon, said she began longboarding during the summer of 2021 with a small group of friends. When she had her longboard with her, Engdahl said that other skaters on campus would approach her. She said she wanted a way for WKU's skaters to connect, and this prompted the group chat's creation.
When the group chat began gaining members, Engdahl said that it was mostly used to organize group outings.
"We randomly met up, which always became an adventurous night of skating," Engdahl said.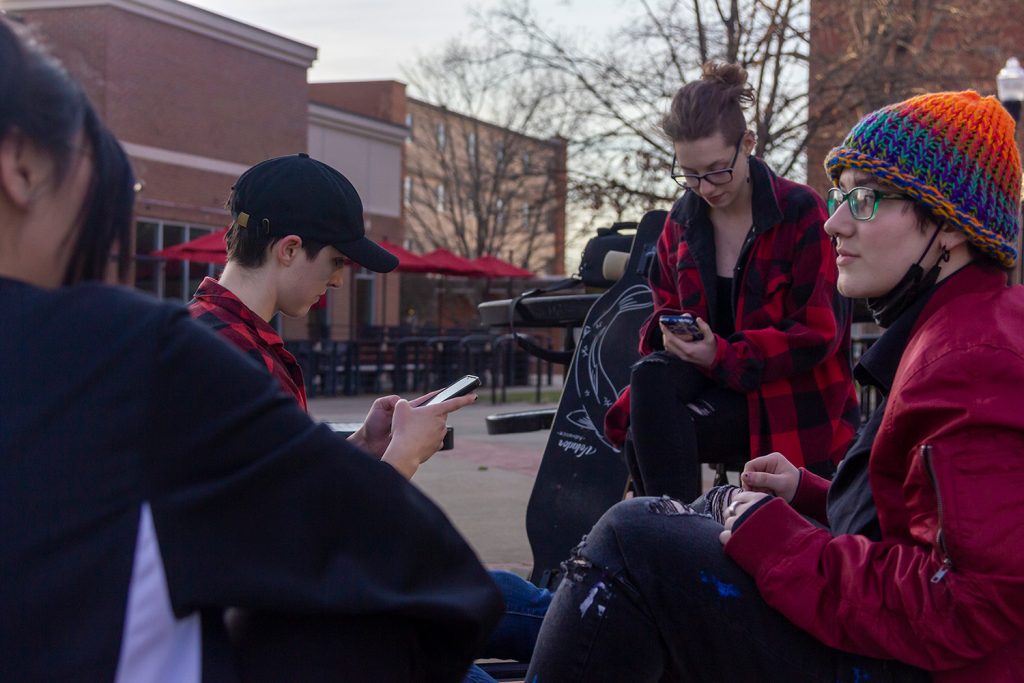 She said that over time, the group chat became more like a community, and the group now has about 60 skaters.
Nichole Smith, a freshman from Springfield, Tennessee, said the group chat made meeting other skaters easier.
"Before the group chat, though, it was most definitely hard to try and find my kind of people," Smith said. "Being on such a massive campus, it can make you feel very small."
Smith joined the group in September, when there were around ten people involved.
She said she would approach other campus skaters and ask if they were in the group chat. If not, she invited them to join.
"It was a great way to start up a conversation and meet someone new," Smith said.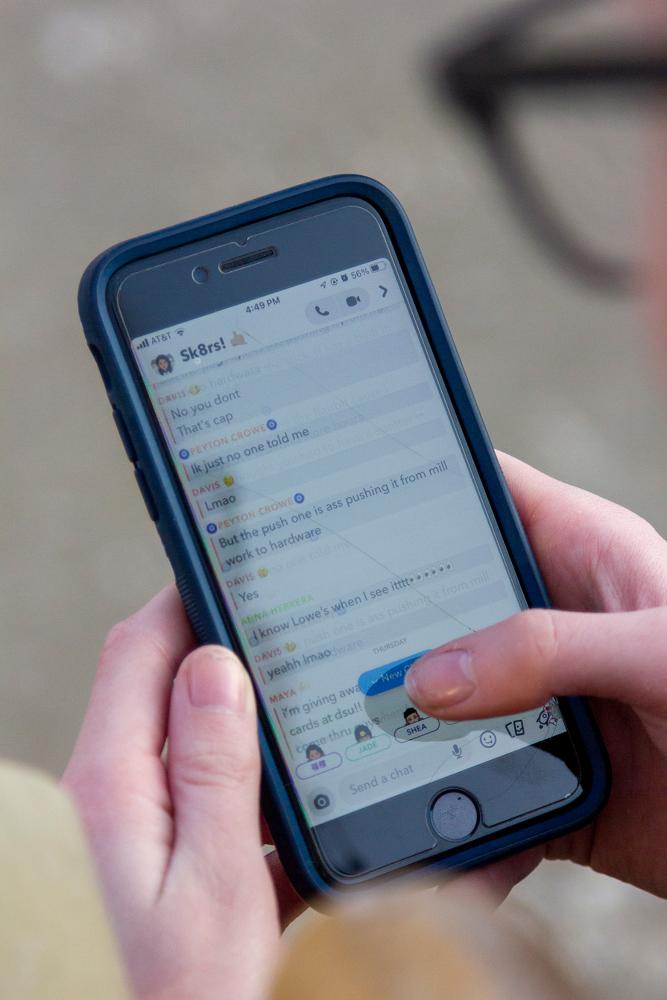 Smith said the skater group chat helped her to worry less about others' opinions.
"This chat has inspired me to be more of myself and not what everyone else wants," Smith said.
Nicholasville sophomore Esther Briggs said individuals who participate in alternative activities tend to have a hard time finding others to relate to.
"Wearing all black and ripped clothing turns heads and not always in a welcoming way," Briggs said.
Briggs said she was able to find others who understood this reality through the group chat.
"All these people know what it's like," Briggs said. "Knowing there's a community helps me not be afraid to dress like a skater."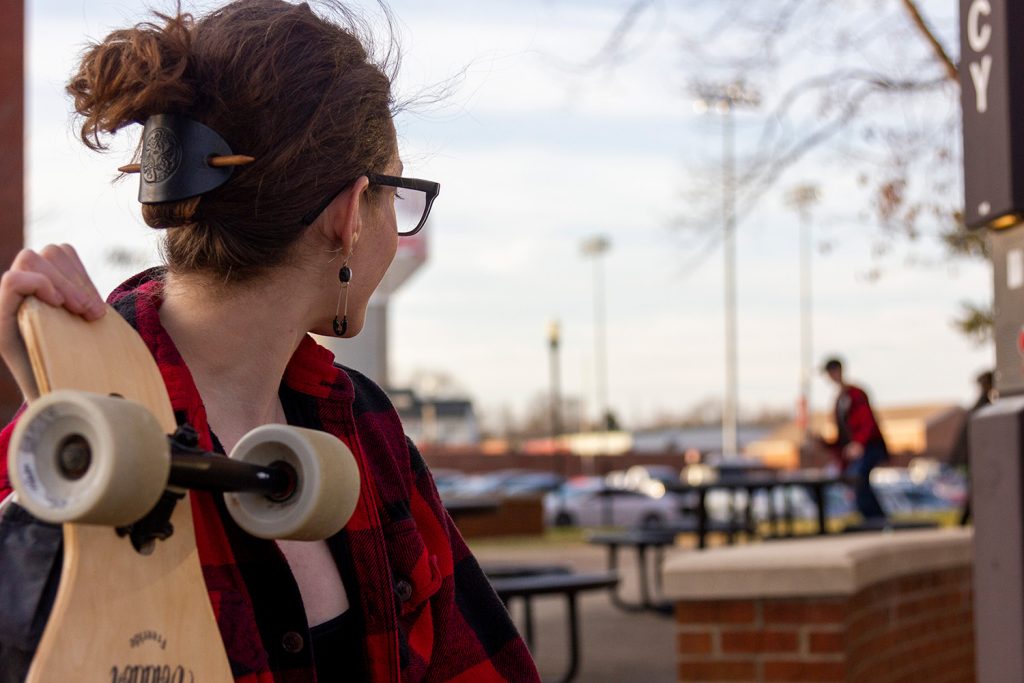 Briggs began skating around November 2021 and said the group chat has helped to become more confident on her board. With her fellow members' support, Briggs said she has been less afraid to fall off her board in front of others.
"They encourage me to live to the fullest without fear of turning heads," Briggs said.
If she does fall, Briggs said that her new friends are always there to make comments like"yo, that's a sick bruise" and a"let's do it again and nail it this time."
Smith said that one of the things group members help each other with is navigating the technical aspects of their boards.
"We don't all skate the same boards," Smith said. "Some have longboards, skate boards, penny boards — it all varies."
Longboards have a longer board with wheels made to cruise easier, skateboards are a classic board used for tricks or simply skating around and penny boards are small and are mostly used for tricks by experienced skaters, according to insportline.eu.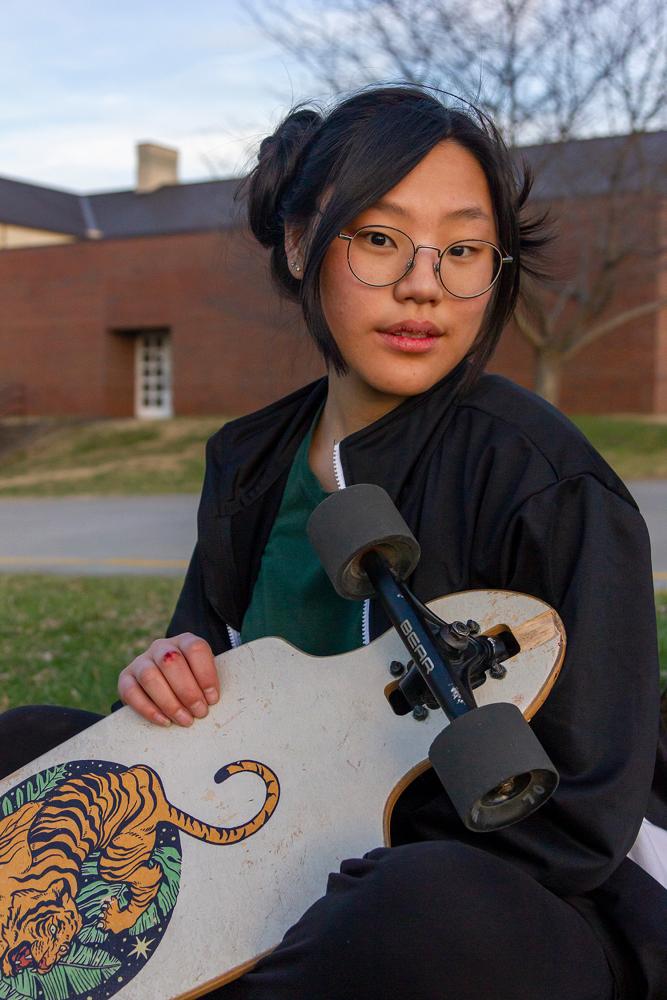 As the group gained members, Smith said she recognized a difference in conversation.
"We don't only talk about skating, which is what I love," Smith said." We can talk about anything under the sun," Smith said.
During the tornado of December 2021, the members checked in on one another, Smith said.
"We all chatted in the group chat and made sure we were all safe and we all knew what was happening," Smith said.
The group has become close through these conversations and can now confide in one another, Smith said.
"Having a small yet collective group of people who have the same interests as you is awesome," Smith said. "Plus, this is a way for us all to connect in this big world we live in."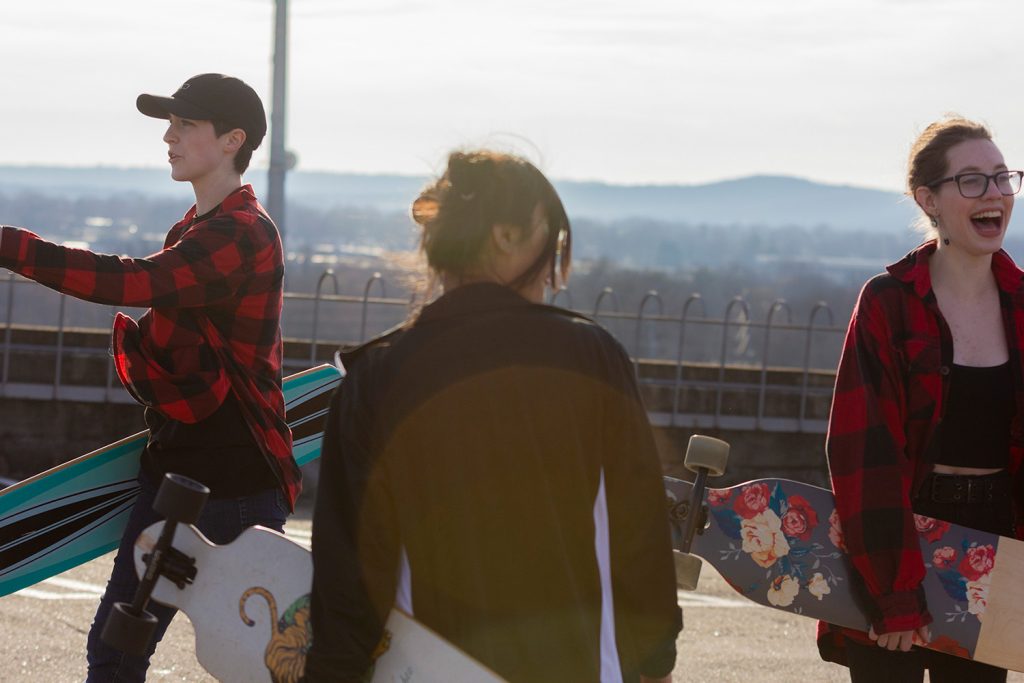 Briggs said she has had a lot of fun and loves being a part of the campus skater community.
"I have been inspired to take more healthy risks instead of letting my fear keep me from experiencing life," Briggs said.