Gordon Ford College of Business Dean Christopher Shook traded the desk in his office for a desk in a classroom on Oct. 24. For one day, he and Seth Newby, a junior from Magnolia, traded roles as dean and student. 
Shook, who served as the Sprunk & Burnham Endowed Dean at the University of Montana College of Business, wanted to bring a tradition from his old university to his first year on the Hill. 
"It was really helpful for me since I'd never taught here; I'd never been a student here, so this was a way for me to see the student experience," Shook said. "It's also a good way to highlight what things we do for students."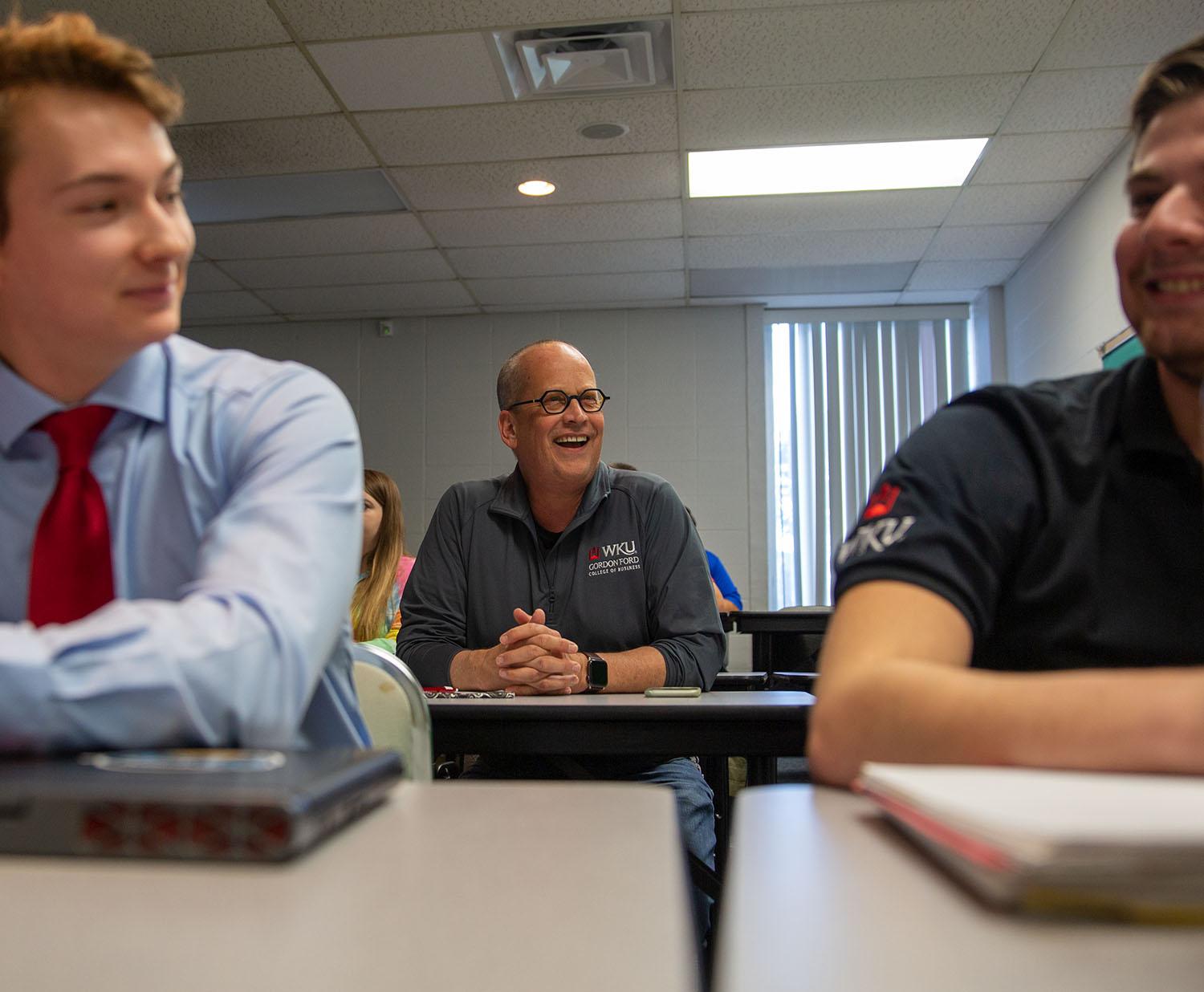 Shook said the business college strives to be student-centric, and his experience as a student for a day confirmed this. He spent the day taking Newby's insurance class and speaking with an academic adviser about what life was like as a business analytics major. 
His plan as dean is to improve retention and graduation rates  and build a strong community for both students, staff and faculty in the business college. 
"One of the most important things for student retention is if they feel a part," Shook said. "If a freshman comes and feels a part of things they're much more likely to come back as a sophomore."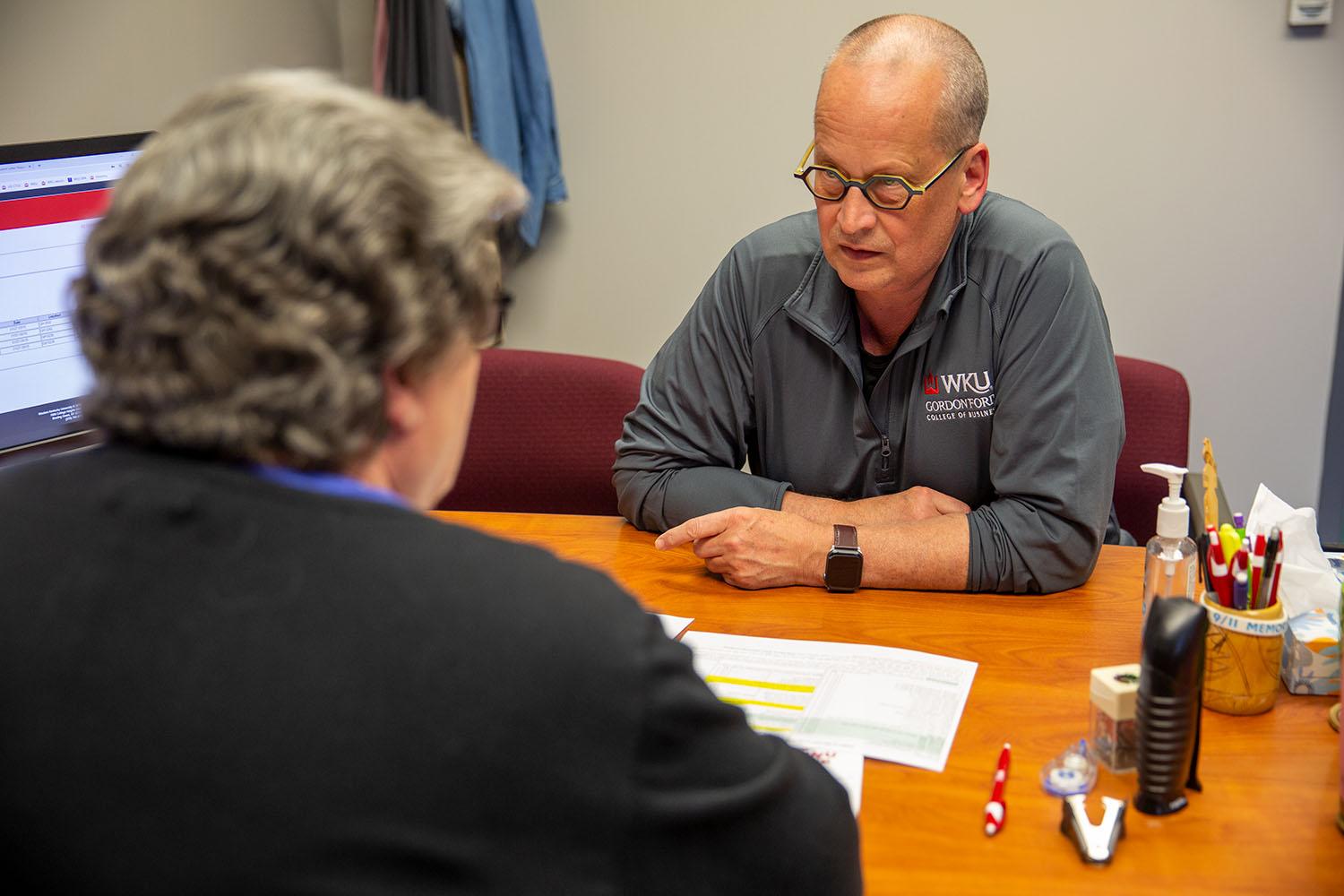 At the beginning of September, Shook challenged organizations within the business college to raise money for the PEAK Professional Clothes Closet, a program that offers professional clothing for students who do not have access to professional attire. Newby represented the Gordon Ford College of Business Ambassadors, the winner of the competition, and was offered the opportunity to be dean for the day.
For Newby, it was an opportunity to gain job experience and learn more about the business college. Newby studies financial planning. As dean, he attended meetings with department heads in the business college, the Alumni Association and business college donors, and he spoke with the budget coordinator. 
"Navigating the discussions today with potential donors about how they can give back and having that type of discussion really prepares me for sitting down with a client and discussing their finances," Newby said. "I was definitely in his shoes for the day."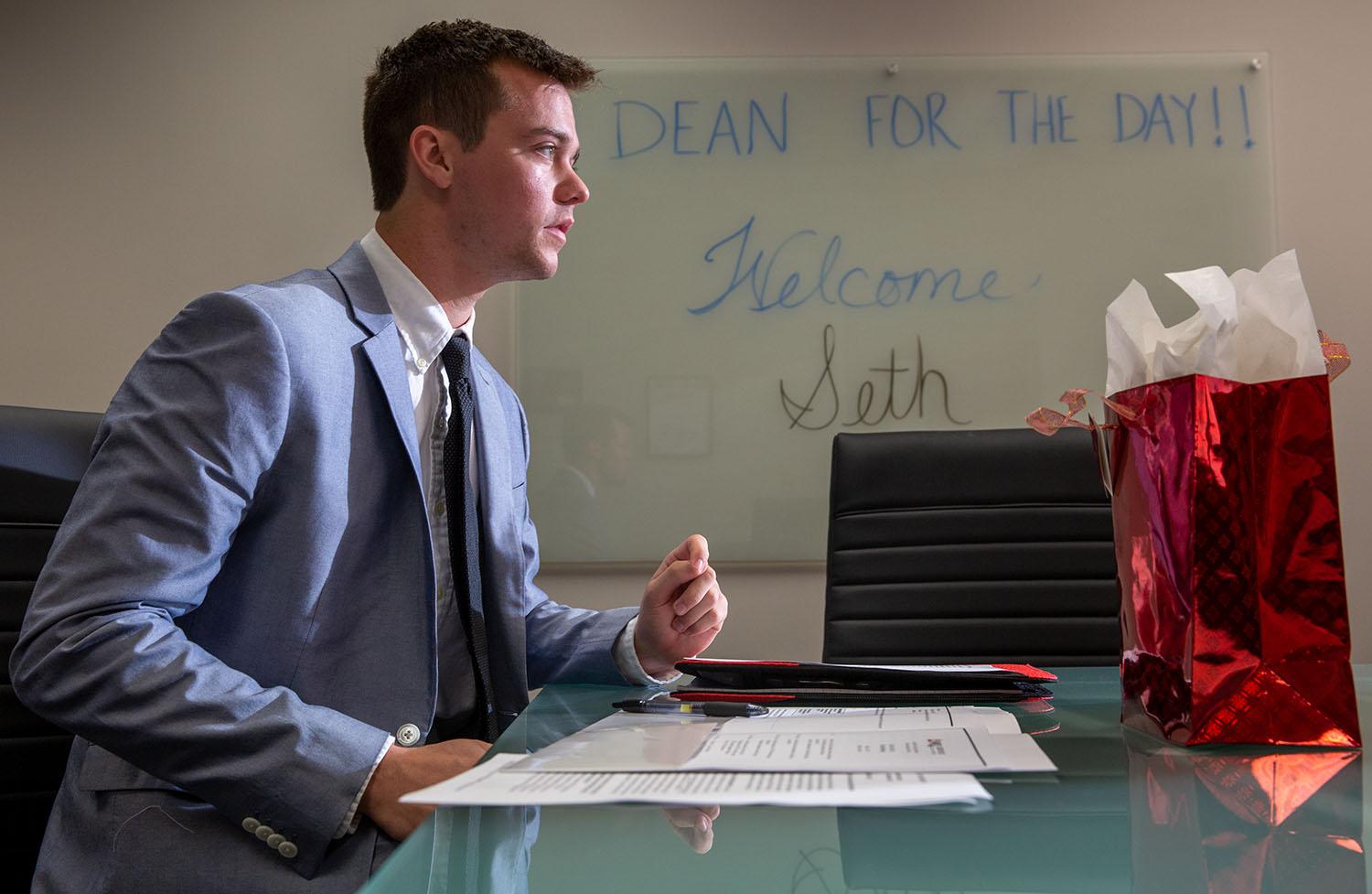 Princeton junior Laurie Cortner, one of Newby's classmates, took notes while Newby was performing as the dean and spoke with Shook while he was attending Newby's class. 
"I thought it was really cool that he decided to see what a student's life was like for their own perspective," Cortner said. "He got to see how our day actually goes. It's not like you get to do whatever you want to and make your own schedule. We're actually busy."
Shook plans to make Dean for a Day an annual event, and Newby said it's a great opportunity. 
"It's an incredible experience," Newby said. "I'm glad I'm the person who got to do it."