Girls buzzed around the Kentucky Museum on Saturday, Feb. 8, padding around from booth to booth; building miniature scaffoldings from marshmallows and sticks; doing an imaginary cave crawl; dancing with long, flowing scarves, and writing their own poems and stories. The girls ranged between first and eighth grade. With the help of WKU faculty and local businesses, these young girls were learning what opportunities are available to them.
This year commemorates the 100-year anniversary of the ratification of the 19th Amendment, verifying women's right to vote. Kentucky Museum curator Christy Spurlock realized something needed to be done to honor this revolutionary centennial. In fact, Herstory is only a smaller piece of a larger program Spurlock has created called Journey to the Vote, which involves not only several WKU departments and the Kentucky Museum, but also Warren County Public Library.
Spurlock and colleague Victoria Gordon came up with the funding for Journey to the Vote after noticing that nothing was planned to commemorate the ratification of the 19th Amendment.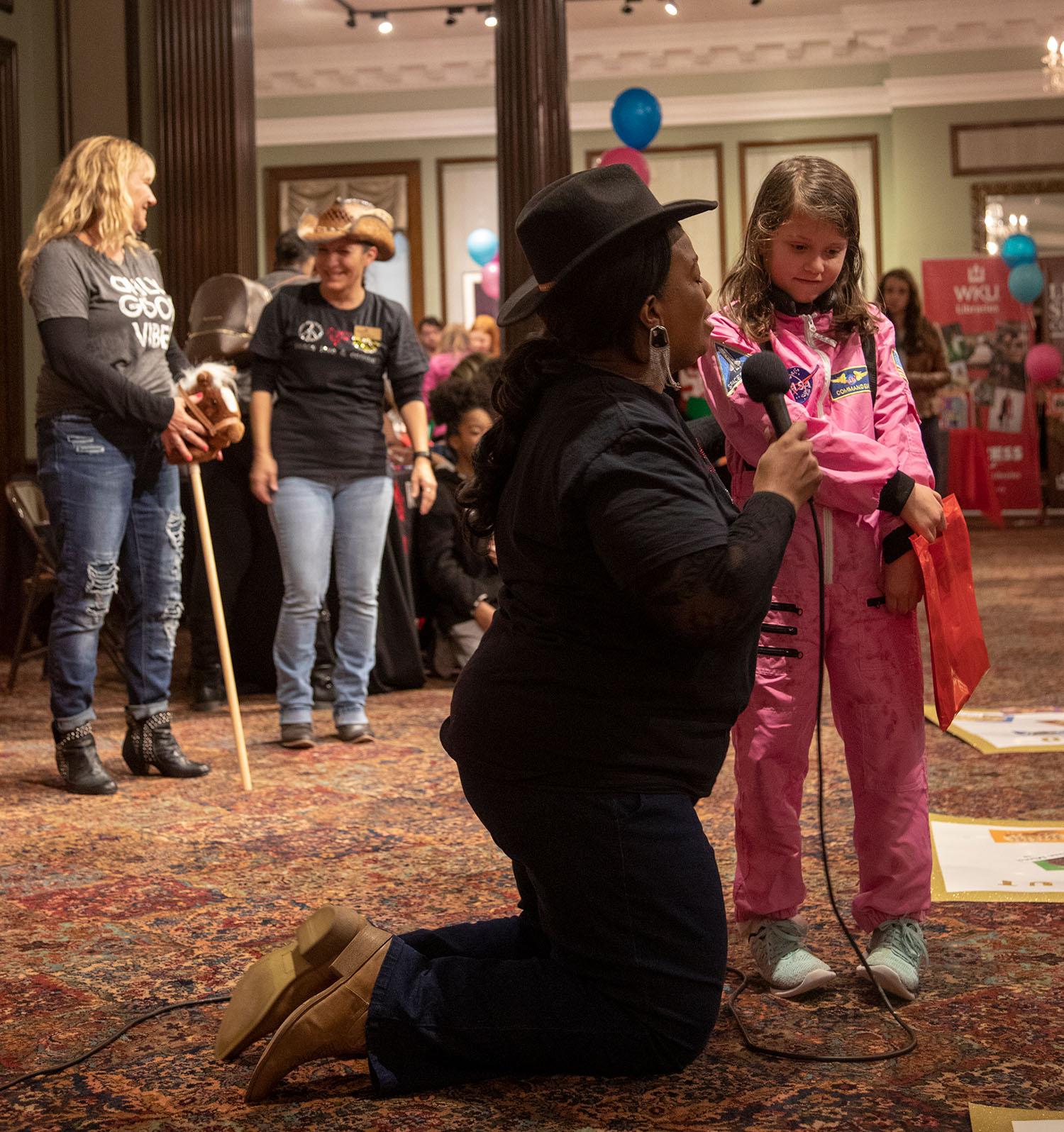 "Victoria and I started working together, and we wrote a sisterhood grant to try and get some money and resources to do something honoring the passage of the 19th Amendment," Spurlock said. "Herstory is just part of that larger Journey to the Vote, the package of larger programs and exhibits."
While Herstory is a small piece of a much larger system of programs including free book giveaways, talks at Warren County Public Library and a film series with the WKU gender and women's studies department, all originated by Spurlock, Herstory stands out from the rest because it is made specifically for young girls. Spurlock says there should be more focus on empowering girls — this year especially.
"All during 2020, we're going to see so many adult women dressed head to toe in white as American suffragist activists, that there won't be a lot of focus on girls," Spurlock said. "Herstory fills that need of having something for girls."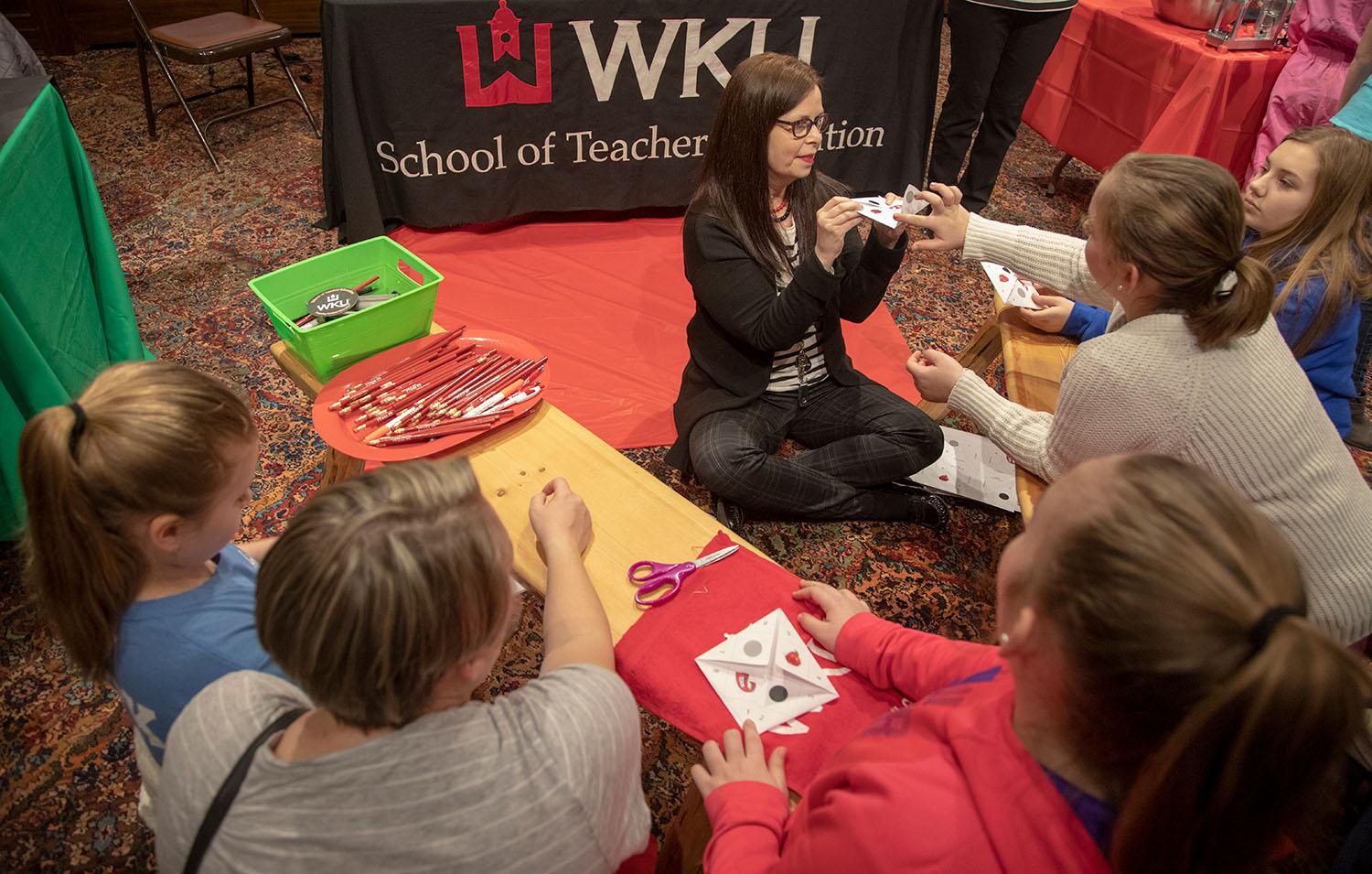 Spurlock said girls must see other women in the jobs they want in order to believe they can also be successful in those fields. Lauren Haynes, a MFA student from Madison, Virginia, agrees. Haynes is a part of the creative writing program at WKU, and she helped coordinate a booth for the Gender and Women's Studies Department at Herstory. This booth featured a creative writing activity where girls could choose a journal and a writing prompt, jumpstarting ideas for written expression.
"I think that creative writing is one of the most powerful forms of expression," Haynes said. "I think that by showing someone that they can write anything really helps them tap into their voice, which can be used in any field for any purpose."
As for the Kentucky Museum and its participation in the event, Haynes was enthusiastic about the venue as another pathway for empowerment.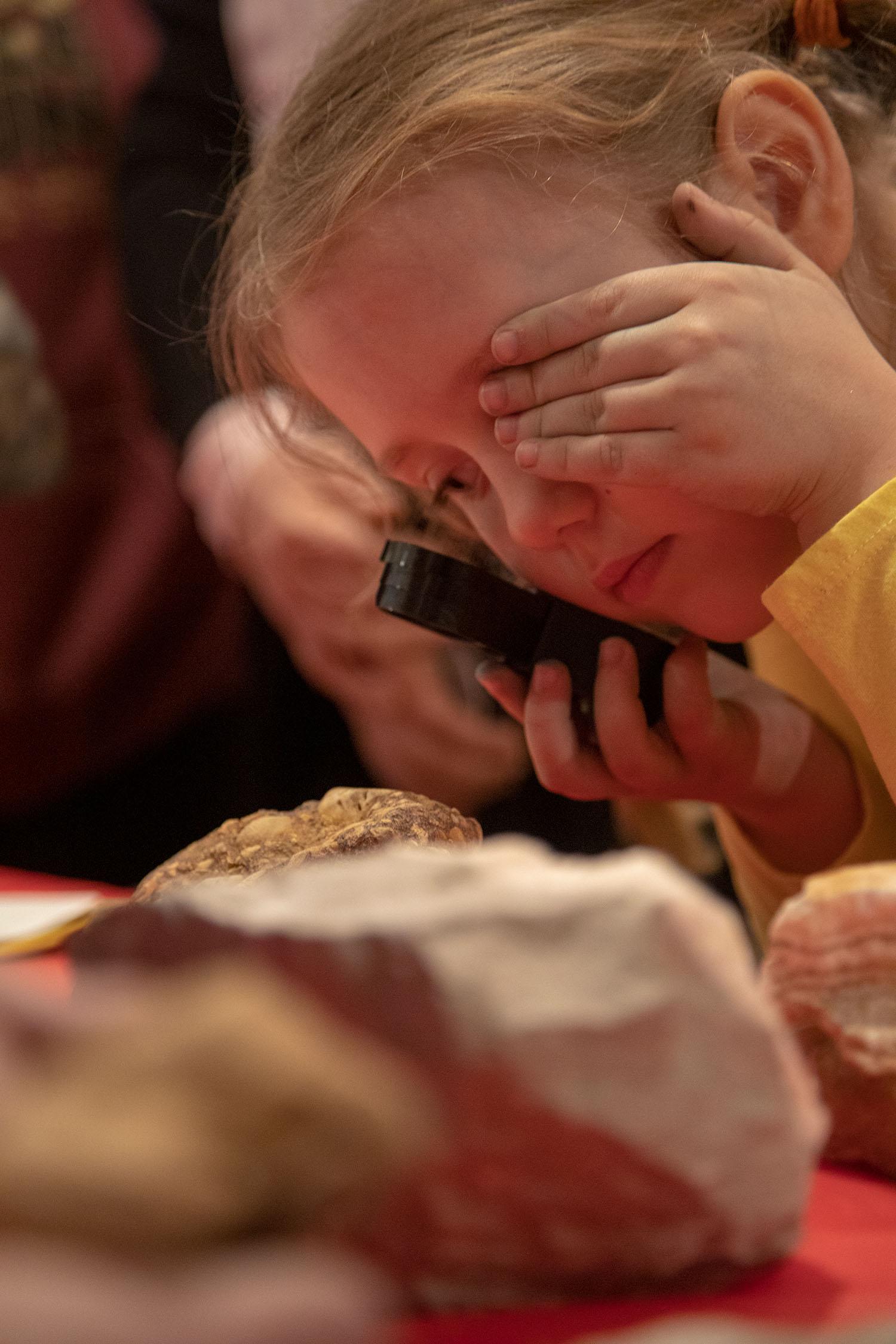 "I think it's a place for us all to come together," Haynes said. "Just being at or near a university is a really good experience for young girls."
Haynes' activities were a large piece of the event, and parents had the opportunity to watch as their daughters' imaginations were encouraged through writing. Management Professor Aquesha Daniels brought her two daughters to the event and was excited to see them heavily influenced by the activities.
"I think it's educational for young kids trying to figure out what they want to do," Daniels said. "My daughters were a little hesitant about coming, just because they thought they were coming with me to work, but once they found out there are different activities to do here, they were extra excited."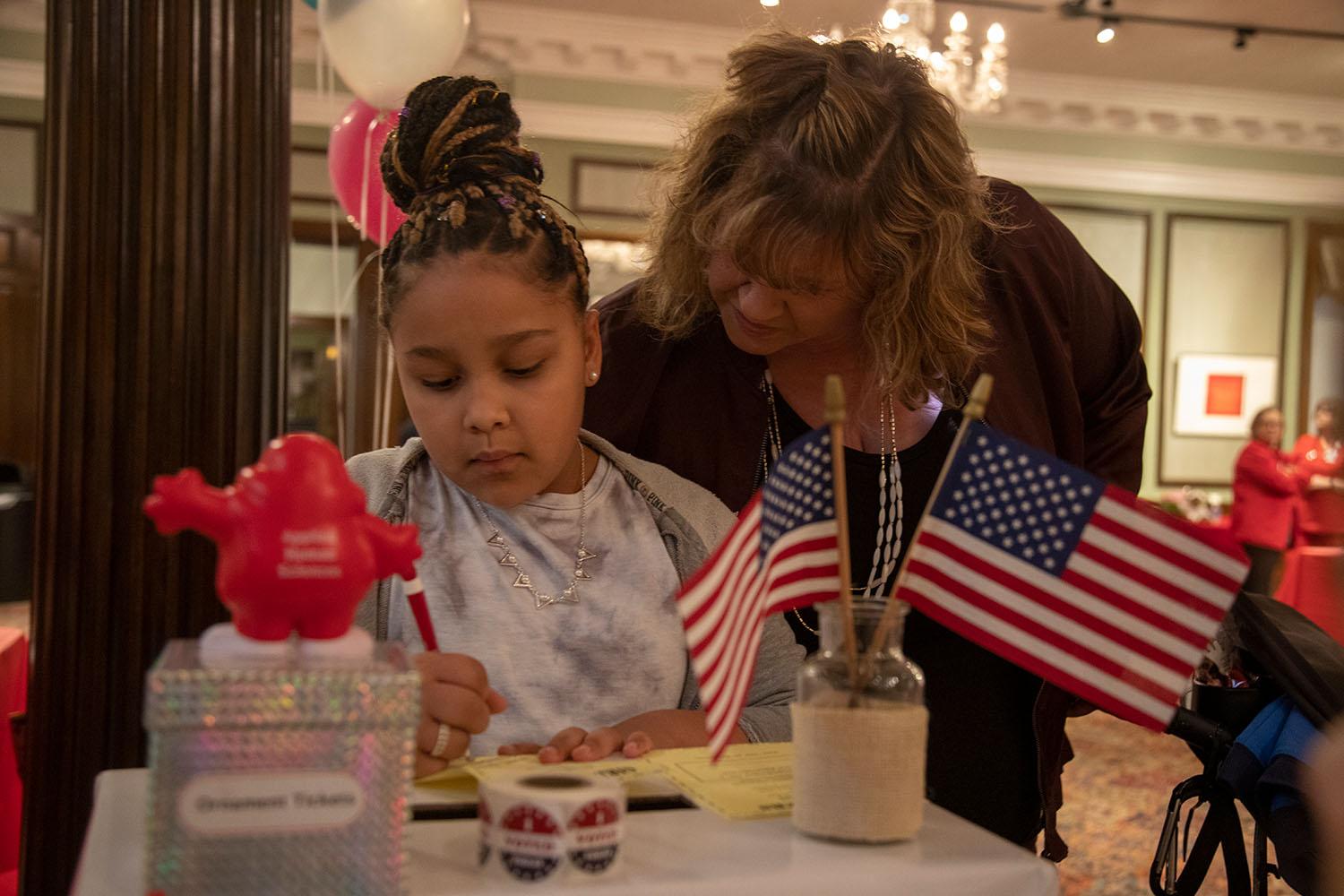 Somerset senior Aubrey Kelley assisted in running a booth on button making at the event, and she spent time with girls like Daniels' daughters, encouraging and supporting their empowerment. Overall, Kelley found the event to be beyond important and empowering for the girls.
"It's important for girls to see from a young age what they can really do and the impact that they can really make in the world," Kelley said. "This event is important because it kind of shows them different ways that they can be leaders in the community and how they can empower themselves and others."
In the wake of the 19th Amendment's 100-year anniversary, Spurlock has ensured that there will be events all over Bowling Green involving women, putting them in the public sphere. This space is one in which young girls could dream about being scientists, artists, writers and politicians. They could watch women who have already proven not only that they can do it, but they will.