Local small businesses promoted their products in Centennial Mall Wednesday during Market on the Avenue, an event co-hosted by the WKU Office of Sustainability and WKU Restaurant Group.
Attendees were able to purchase items from shops found in a variety of Bowling Green farmers markets, as well as Kentucky owned farms.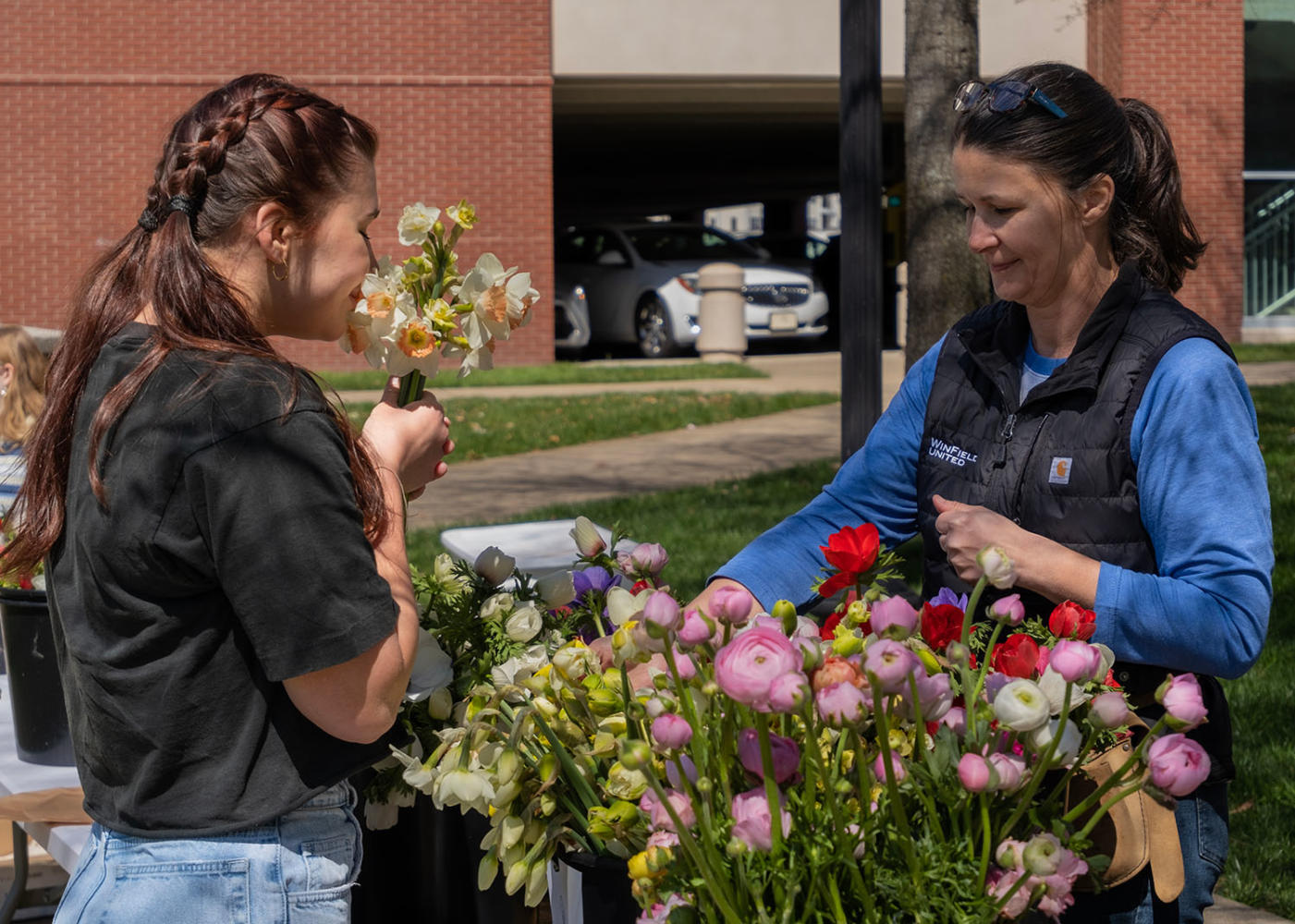 Leslie North, the director of the Office of Sustainability, said the event was meant to bring the Bowling Green community to campus so students are more aware of the small businesses in the community.
"The idea is to create a kind of community farmers market opportunity on campus," North said.
North said that students and faculty might not have opportunities to leave campus to explore small businesses in Bowling Green, so the Office of Sustainability wanted to bring them to students.
Some of the shops featured included Happy Herd with Ms. Bonnie & Friends, P&M Farms, Banjo Bakes and more.
Shawna Gilbert from Alvaton owns Happy Herd, where she raises alpacas and makes products from their fibers. Gilbert said the alpacas' coats are sheared once a year, and then their fibers are turned into products like yarn.
"They needed to earn their keep," Gilbert said.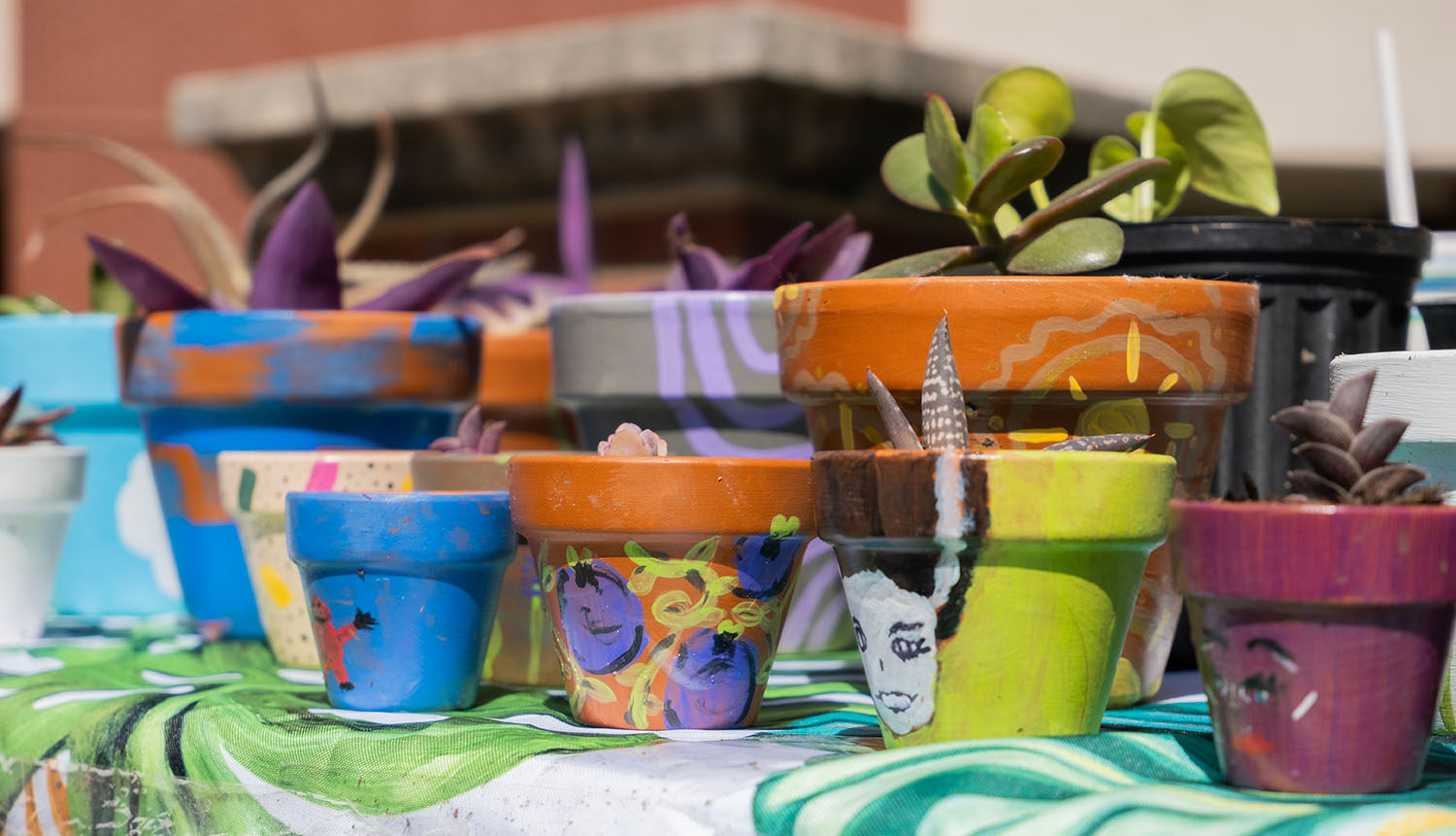 Gilbert said Happy Herd started shearing their alpacas after her kids outgrew 4-H activities, where they would learn about surviving the outdoors and about worldly animals.
Bowling Green native Lisa Fulkerson owns P&M Farms, named after her two kids Petra and Malcolm.
Fulkerson said homeschooling her kids played a large role in the establishment of her business.
The shop sells items like Play-Doh, peg dolls made out of acorns and house plants.
"We started off as a hobby making peg people to raise money for a camp model figurine that Petra wanted to buy" Fulkerson said.
She said she continued making them as part of her kids homeschool journey.
Fulkerson said that she is in the process of moving to Bowling Green.
"We're hoping to continue selling homemade goods once we get our land for a farm," Fulkerson said.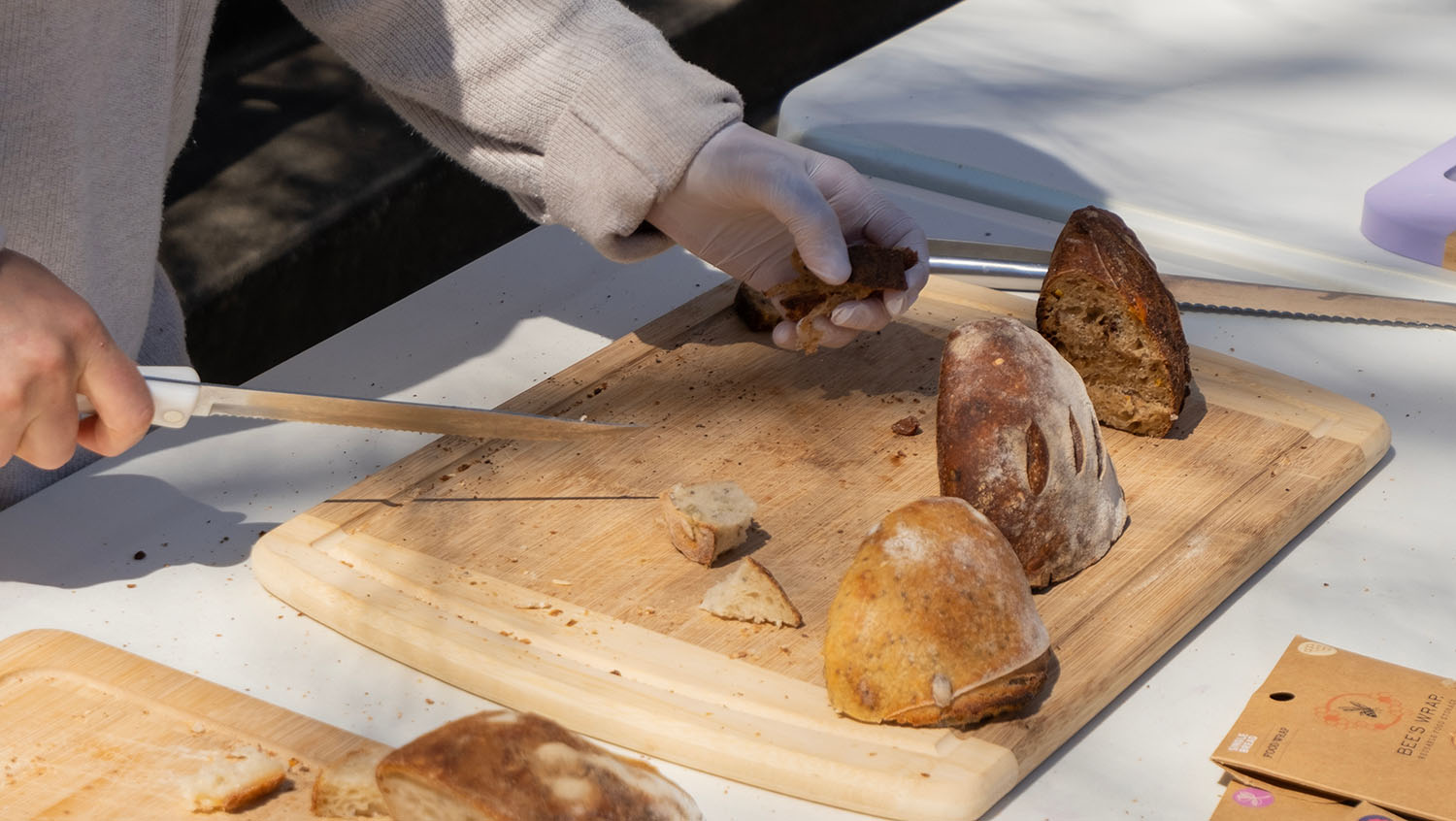 Until then, Fulkerson said Happy Herd can be found at local farmers markets, as well as Facebook.
Hannah Watts from Bowling Green owns a shop called Banjo Bakes where she makes organic sourdough bread and organic superfood chocolate.
Watts said her mother had started making sourdough bread during COVID-19 and gifted her a starter. 
"So I started making bread for my family and friends and neighbors," Watts said.
Watts said that as more of her friends wanted the bread, the more she made. As a result, it turned into a business.
Watts sells four different savory loaves: olive herb, tomato basil with garlic, chia and pumpkin seed, and jalapeno cheddar. She also sells two sweet loaves, which include cranberry orange and almond cinnamon raisin. 
Students can purchase a loaf for $8 to $10 a loaf. Then $5 for 2.5 ounces of chocolate. All products are organic.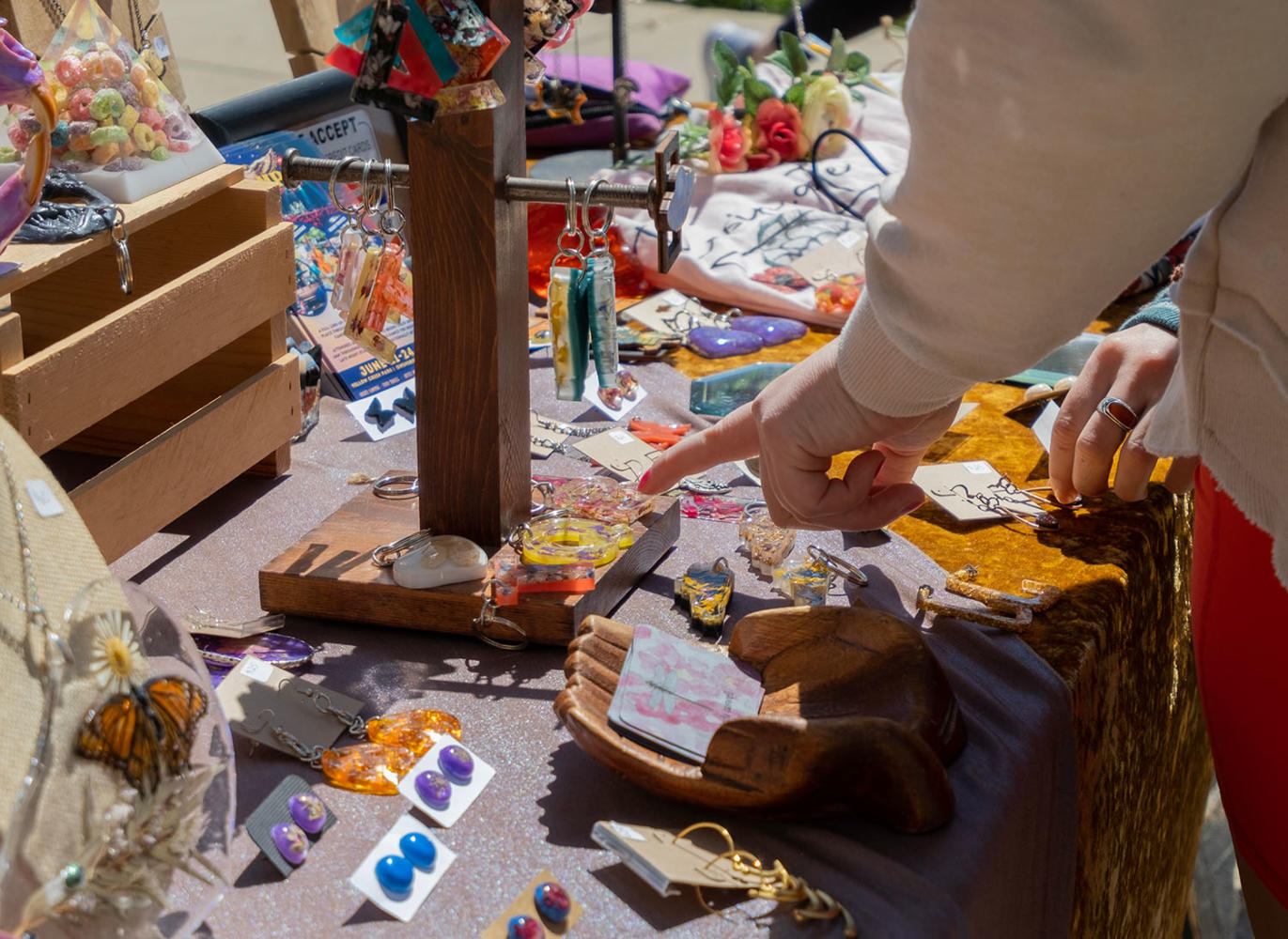 Students can find them at the Community Farmers Market on Nashville Road.
North said the Office of Sustainability will host more events before the semester ends, including the Earth Day festival on Friday, April 21, and many of the shops at the Market on the Avenue event said they will be attending the festival as well.