Elizabethtown sophomore Jared Coffell woke up and hopped on the scale.
Based on his weight, he calculated how sharp his calorie reduction for the day would be and how much extra time he would put into training at the gym.
It was his sixth day at the gym that week.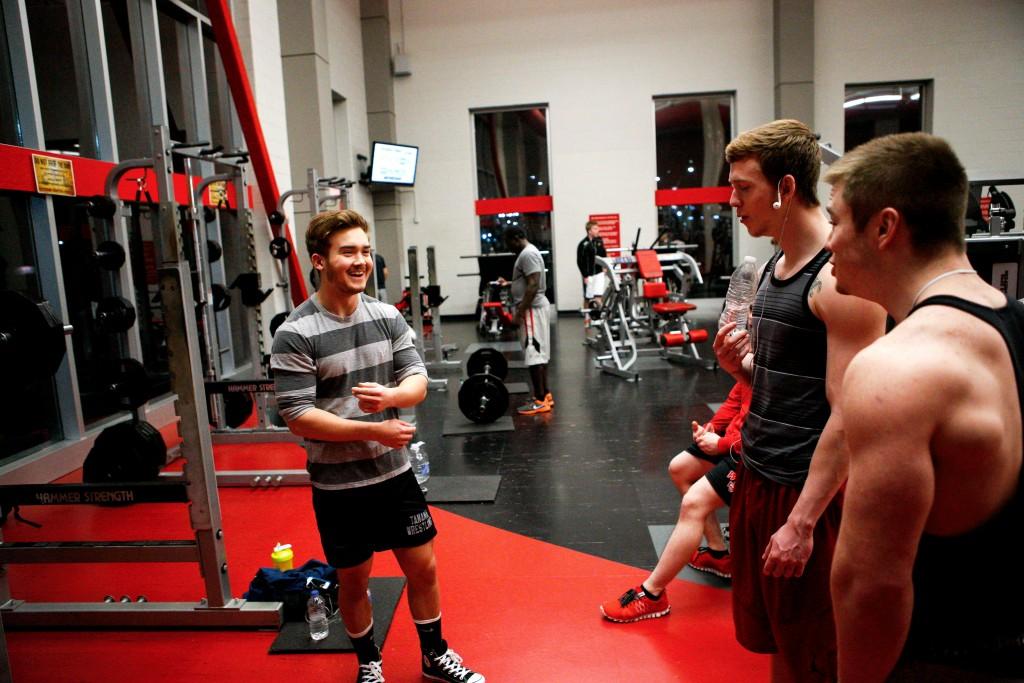 Crestwood junior Allie Boon cut water completely out of her diet and consumed only coffee and wine for three days straight. The process dehydrated her muscles in order to maximize their definition.
She slowly removed carbohydrates from her diet. Meanwhile, she struggled to find the willpower to keep putting in hours of strength training and cardio work at the gym.
"It takes a lot," she said. "Mentally, it's the most straining thing I've ever done."
Coffell and Boon competed in the National Physique Committee Kentucky Derby Festival Championships in Louisville.
Physique competitions were similar to bodybuilding contests, but the emphasis was on muscle definition rather than size.
Male physique competitions were a sect of body building in which contestants needed an aesthetic, marketable appeal. Coffell waxed his eyebrows and received a dark spray tan in preparation for the competition.
"It's more of a fitness model look, where it's about proportion and symmetry and being lean," he said.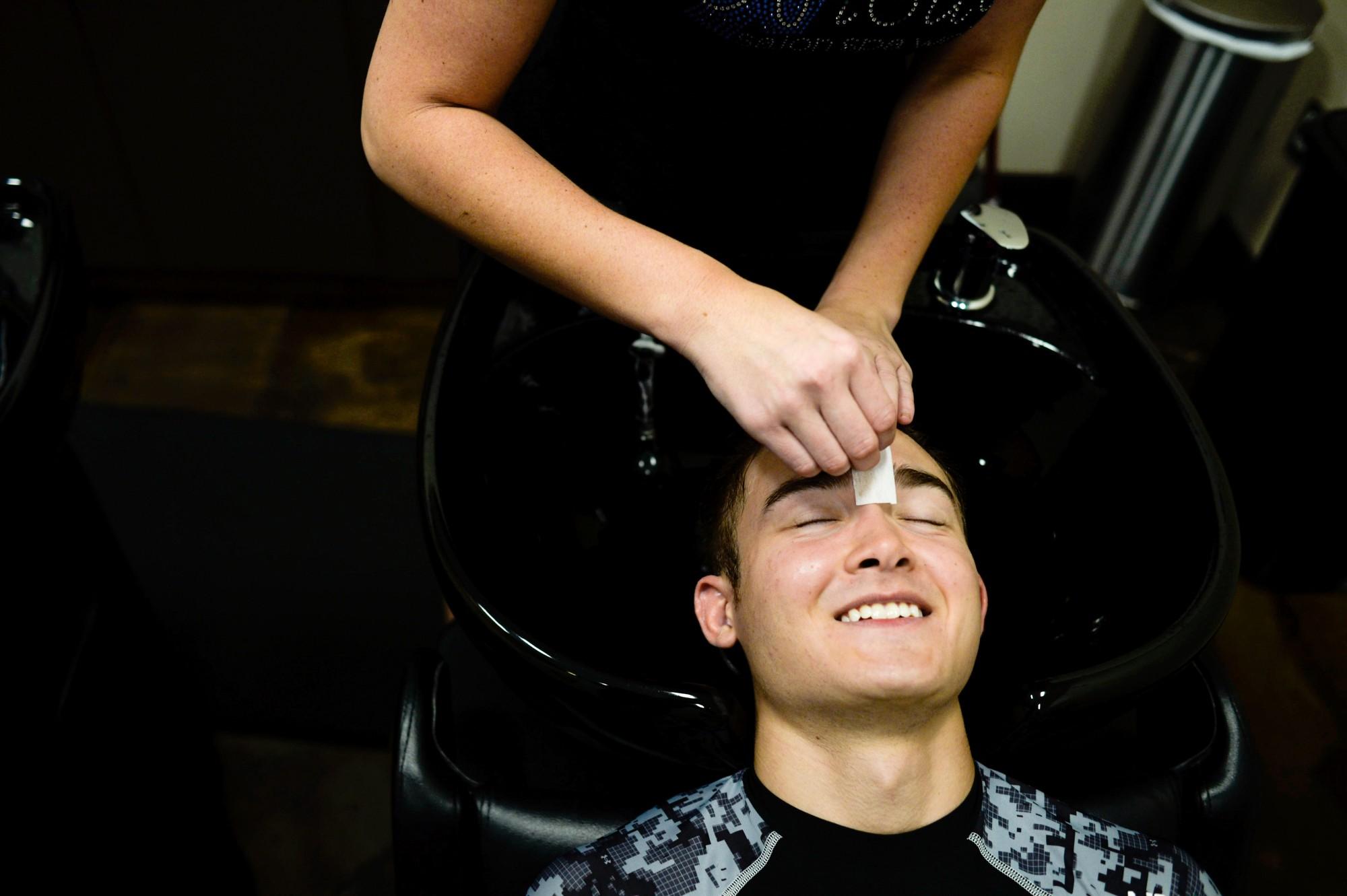 Similarly, Boon said the female physique competitions required judges to compare the proportions of contestants' bodies. Boon stood in five-inch heels for the long day of posing onstage and flexing behind the curtain. She used glue to adhere a tiny pink bikini to her tanned skin.
"You're supposed to sell this cool, sexy look as a bikini girl, so you have to be flirty and classy at the same time," she said.
Coffell and Boon performed as athletes in high school but did not begin training for physique competitions until attending WKU.
"I wanted to bring my training further and set a goal for myself by doing a physique competition," he said.
Boon signed up for the competition upon the recommendation of her friend, Louisville senior Madaline Sill, who also competed in bikini modeling and coached Boon for posing.
Coffell trained with his brother, Nicolas, and Tanner Baldwin, a nationally qualified NPC men's physique and 2014 teen class-A national champion.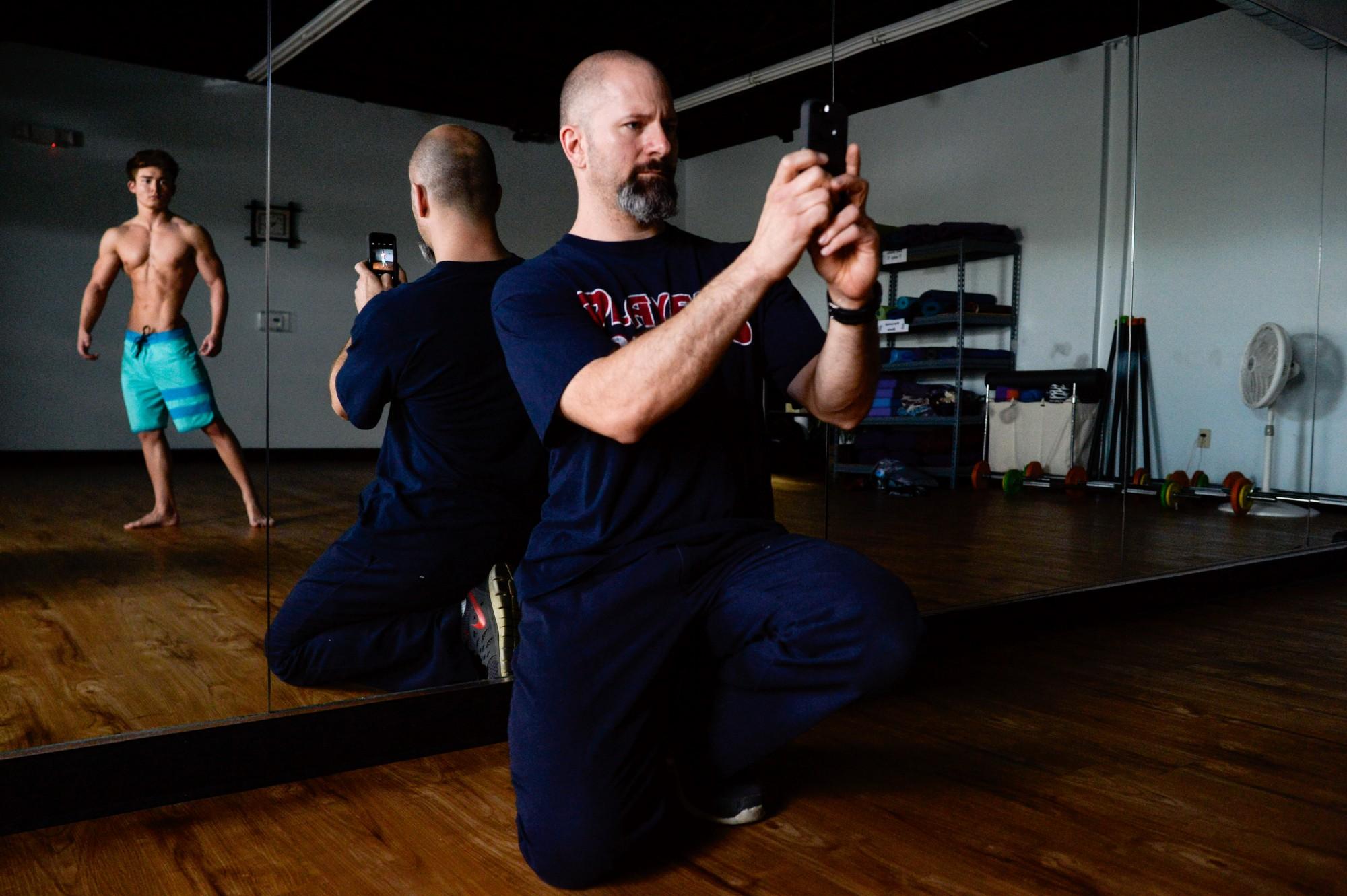 Baldwin said he connected with Coffell because they strived for the same goals. He said they shared the same height class, which was the shortest in the competitions, so they had similar training strategies.
"I'm training for a national show this summer," Baldwin said. "I don't know if I could be a personal trainer, but I'd like to use [fitness] to help people."
Boon trained at the Preston Center and met Coffell while she prepared for the competition. Boon looked to Coffell, a third-time physique competitor, for guidance throughout the day's events.
Coffell said the competition took place in a huge warehouse with walls lined with athletic supplements and fitness companies promoting their products to the many contestants and attendees.
More than a thousand spectators gawked at the central stage, which was adorned with a massive Pegasus in homage to the Kentucky Derby. It stood in stark contrast to the bronzed figures of athletes posing for a row of judges.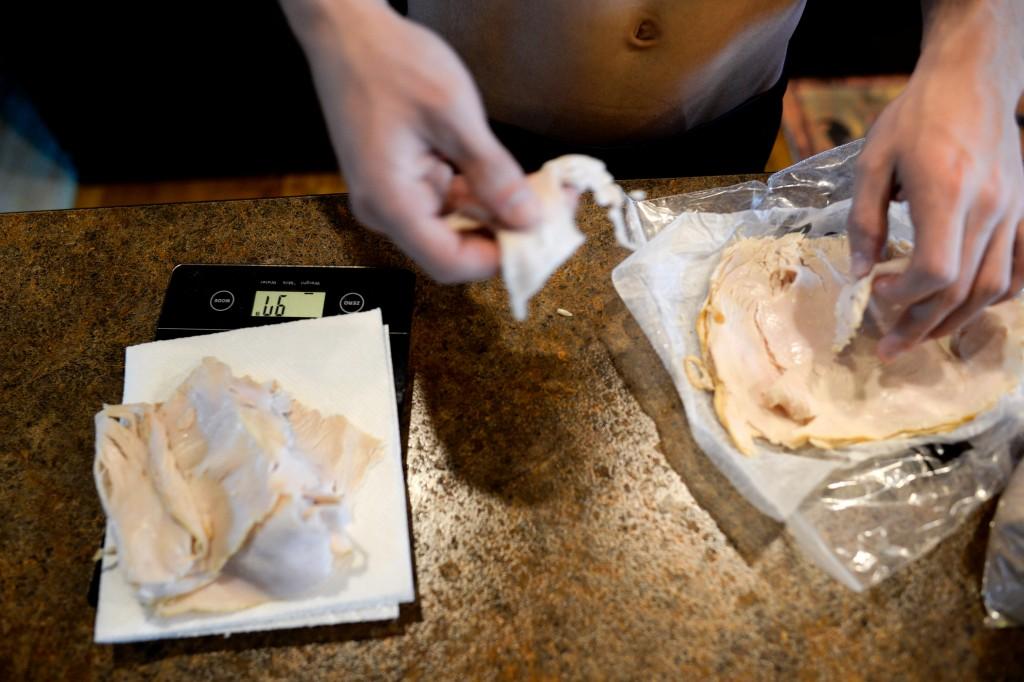 Coffell said backstage, athletes swarmed to sets of weights to boost their muscles before taking the stage. He said the compliments he received from other athletes while pumping backstage boosted his confidence.
"It was great to hear competitors tell me I looked good, because sometimes I would doubt myself," he said.
Pro and amateur fitness, figure, physique, swimwear and bodybuilding athletes traveled from across the country to compete for a chance to qualify to perform nationally and then earn a pro card.
A pro card in the fitness industry opened up possibilities for sponsorships from athletic companies. Contestants in physique competitions paid high entry fees to compete. The Kentucky Derby Championships charged $80 plus crossover fees if athletes competed in more than one category.
Many athletes who performed in physique competitions dedicated their whole lives to chasing their fitness goals.
Coffell said he struggled to juggle his schoolwork, job and relationships with training for the competitions.
"It's hard with school because you're wanting foods, and you're stressing about school and competition at the same time," Coffell said.
Boon said the restricted diet provided her biggest challenge. She ate only chicken, egg whites and broccoli for three months and struggled to fight the urge to indulge in the tempting junk food constantly surrounding her on campus.
"If someone opened a peanut butter chewy bar five rows back, I could tell what they were eating without looking," she said. "It's hard when you can't even have a freaking Goldfish."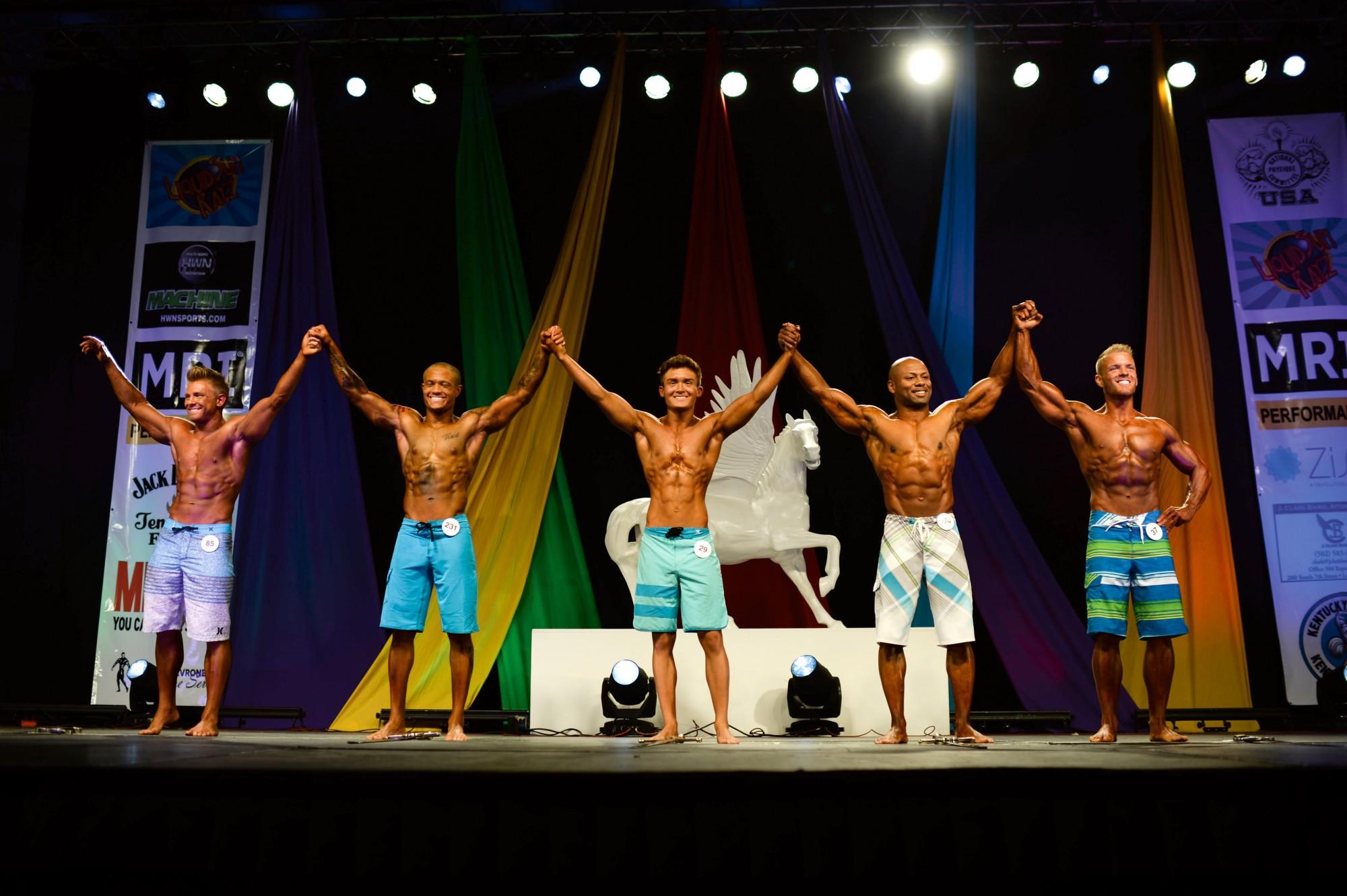 Despite the mental and physical sacrifices involved in training for both competitors, they pressed on through the long day of countless posing routines beneath the hot stage lights for a crowd of judges and fitness enthusiasts.
Coffell took first place in class-A men's, collegiate and teen physique competitions, which qualified him to compete nationally.
He said he hoped to continue competing in the future to earn a pro card and open up possibilities for future jobs and successes.
"I would hope it would offer possibilities to be sponsored by either a gym clothing company or supplement company or open up opportunities for fitness modeling and photo shoots," he said.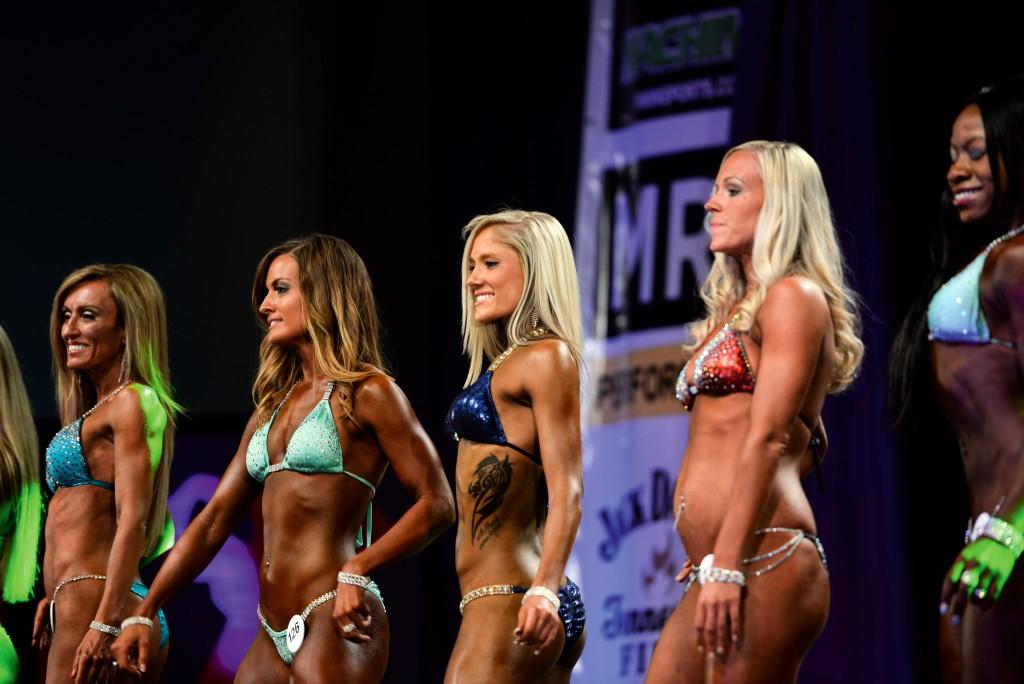 Boon placed first in the novice class and second in collegiate at the Derby competition and earned two sword-shaped trophies, which she posed with onstage as she accepted her award. She planned to compete in two more competitions in fall 2015 in the natural and open classes.
"It's a lot of work, it's a lot of sacrifice, and I didn't have a lot of free time," she said. "It's hard, but it's worth it."