On any given Sunday, you can find the women of Vette City Roller Derby running drills while pop hits like "1, 2 Step" by Ciara blare over the speakers at Aviation Heritage Park.
On this particular Sunday, Adrian Sanders, a Clarkson senior, was at the center of it all. She wore a tank top with a giant lightning bolt across the front and her helmet bore the faint ink stain of a number from a competitor's helmet who once bumped into her.
Her teammates call her "The Flog Lady" because she's a big fan of the Log Lady, a character on the TV series Twin Peaks.
"Bob Ross it!" one woman yelled as the team practices a move in which they "brush" past their competitors.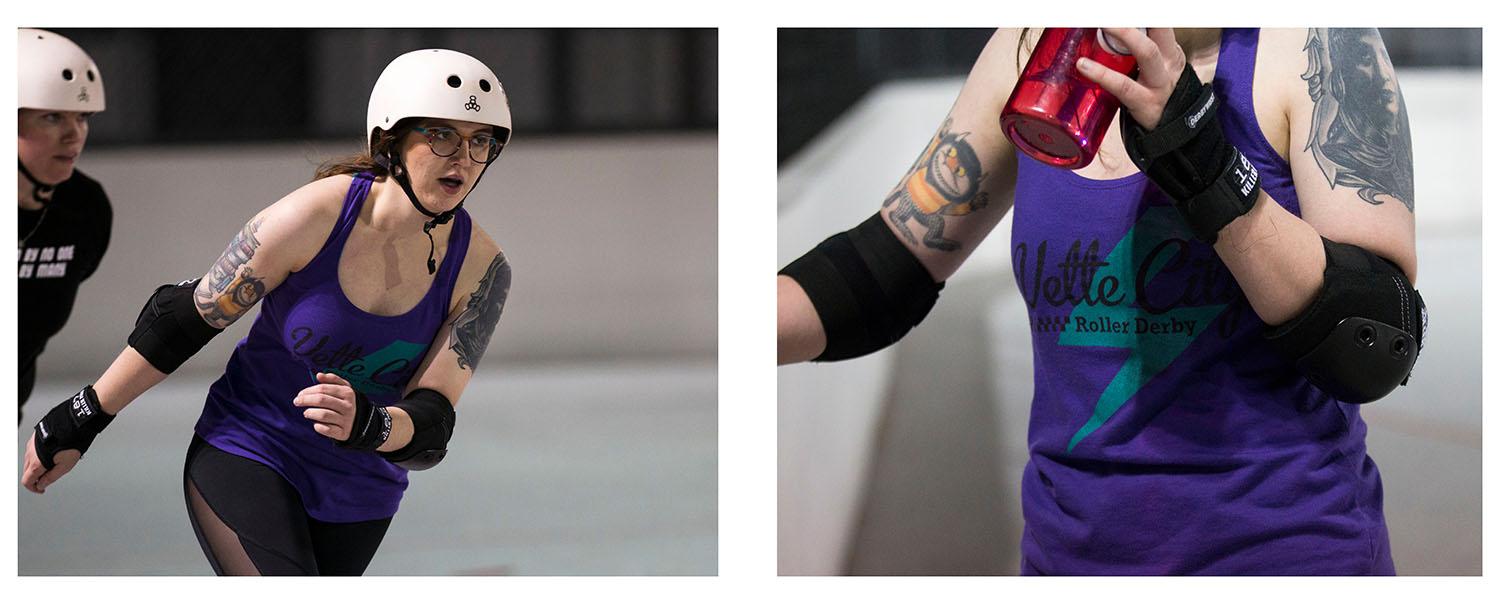 Sanders joined the team last May and has been hooked ever since. At the time, she didn't even know how to skate — something that's not uncommon for new players.
"It's been really incredible to see what my body is capable of," Sanders said.
Now, Sanders proudly displays her bruises, which she fondly referred to as "derby kisses."
She never played sports in high school, but said she feels she has finally found her people.
"Derby is the most supportive thing I've been a part of," Sanders said.
Sanders rolled over to the sidelines to chug some water after a particularly intense drill.
"Jen doesn't like us to breathe," she said with a laugh.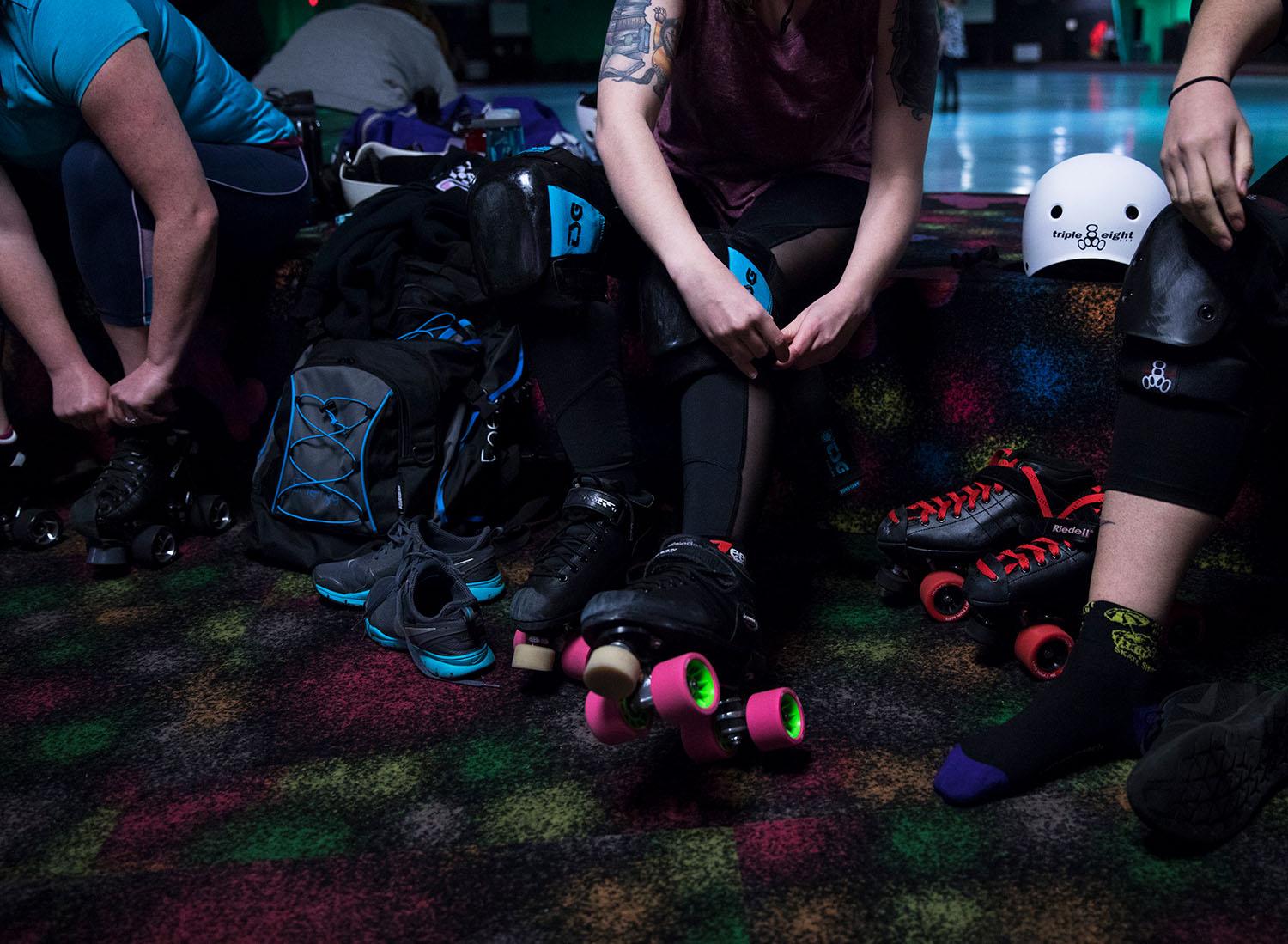 Jennifer Whittamore, also known by her derby name "Jenerator," is one of three team captains who lead the team. Whittamore has been skating since 2012 when her pastor told her about the team.
"I almost didn't go," Whittamore said.
She didn't feel like she fit the stereotype of someone who participates in roller derby. To her surprise, instead of being intimidated, she found her closest friends.
Whittamore said she lacked a close group of female friends in the past but has found them in women she never would have known without derby.
"I would never pick these people to hang out with," she said with a smile.
Whittamore works at a church, and religion is a central part of her life. In the past, she has worried that the derby world strays from her faith, but now said she feels it has only strengthened it.
"It's not my place to have judgement," Whittamore said.
She said she is proud that derby has allowed her to extend her circle to include members of the LGBTQ community, who she would not have known otherwise.
"These are my sisters," Whittamore said.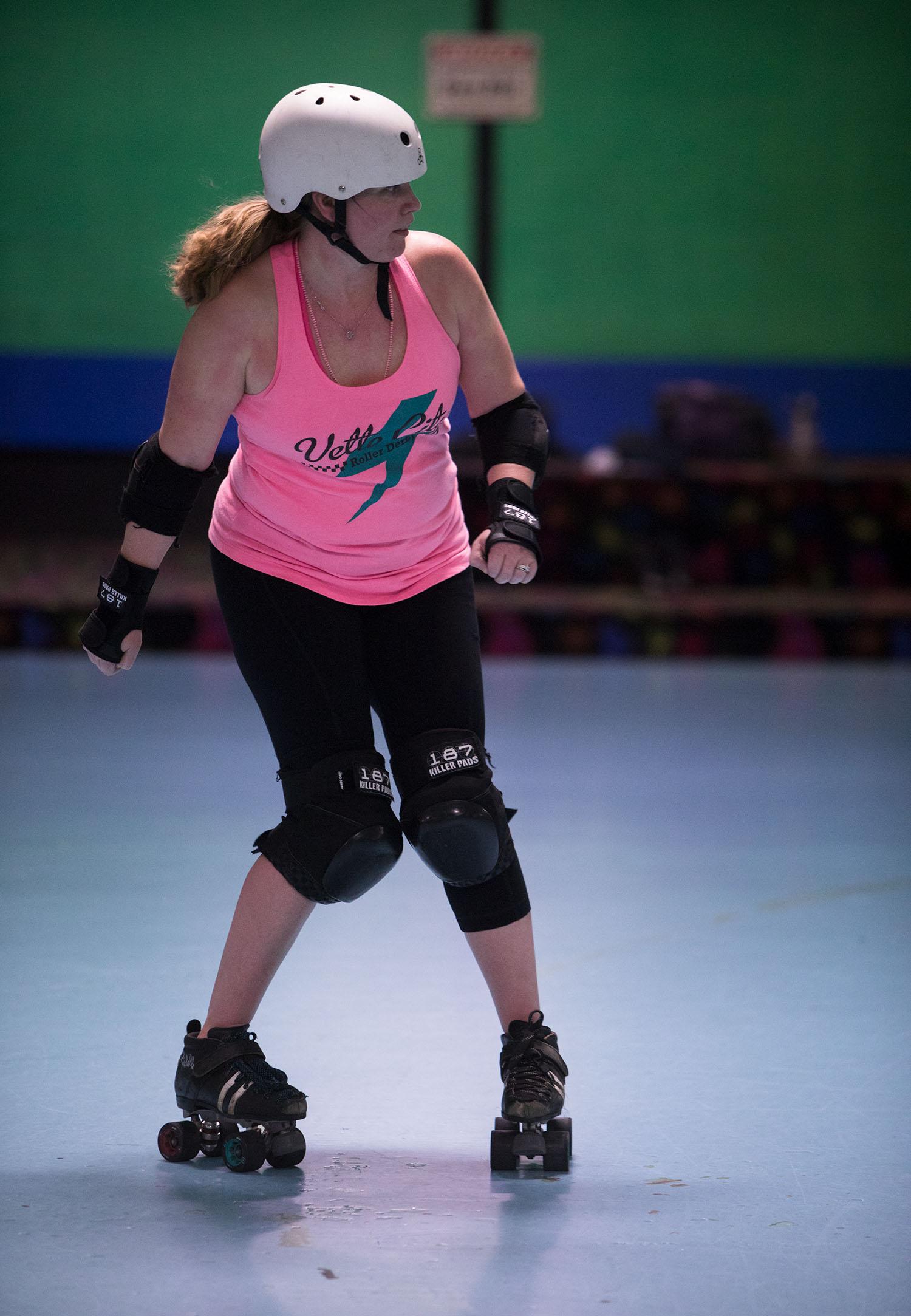 Throughout practice, one woman skated laps around the edge of the track, closely followed by a man in a referee shirt with "Tone Loco" stitched on the back.
"They have me teaching the fresh meat," said Tony Bird, a longtime referee for the derby.
Fresh meat is what the derby players calls their newest skaters, who haven't passed the multiple skill tests required to show they are ready to compete.
Bird has been skating since he was 9 years old. When plans for a men's league fell through, he became involved with Vette City Roller Derby. He said he loves helping the women reach their fullest potential.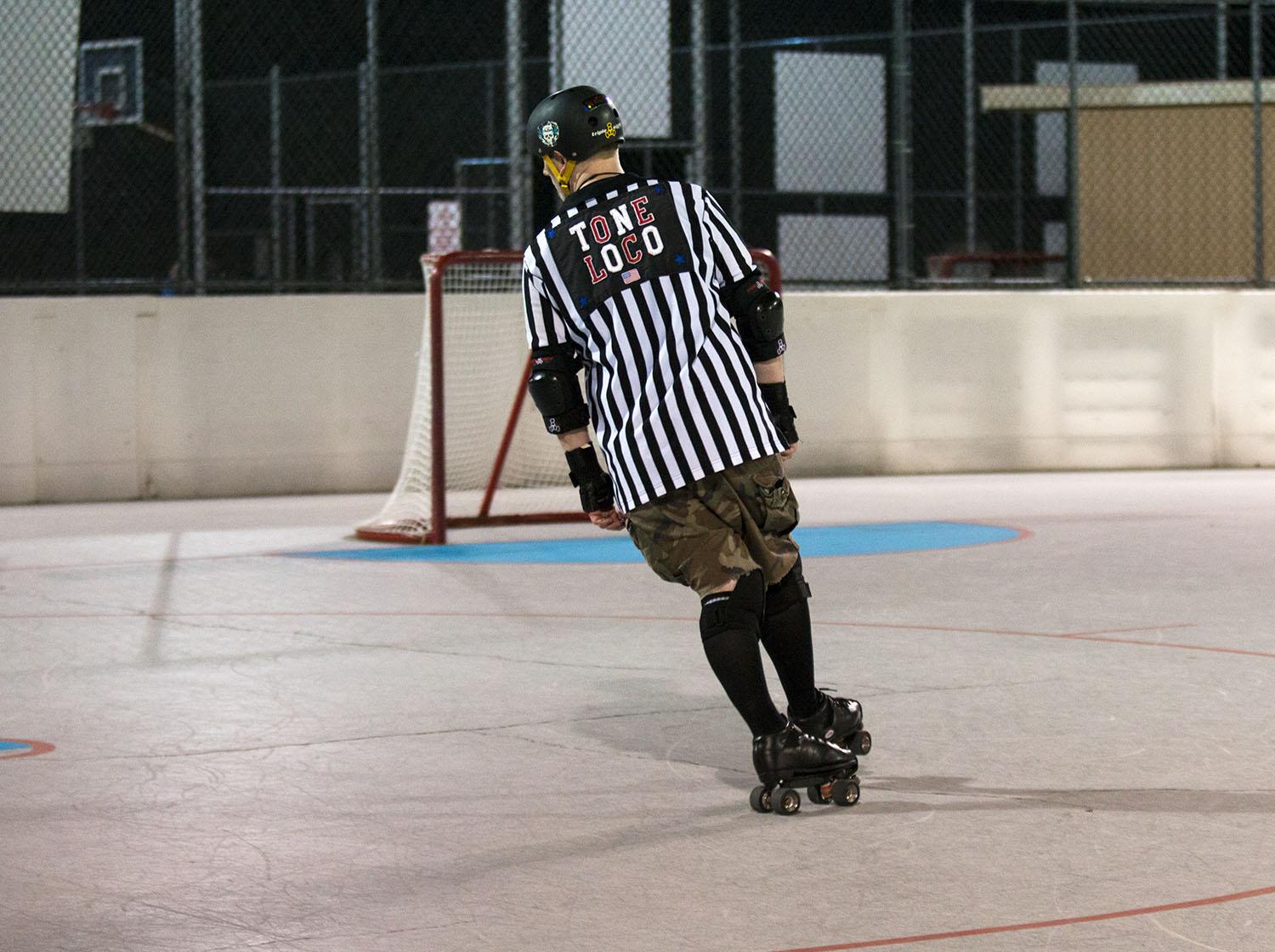 "It's empowering, and as a father of two daughters, it's important," Bird said.
He said the second his daughter turns 18 years old, she'll be a part of the team.
"It's just the atmosphere of it all," Bird said. "It's rock 'n' roll, and it's party. It's empowering."
He said he often signs autographs alongside the skaters.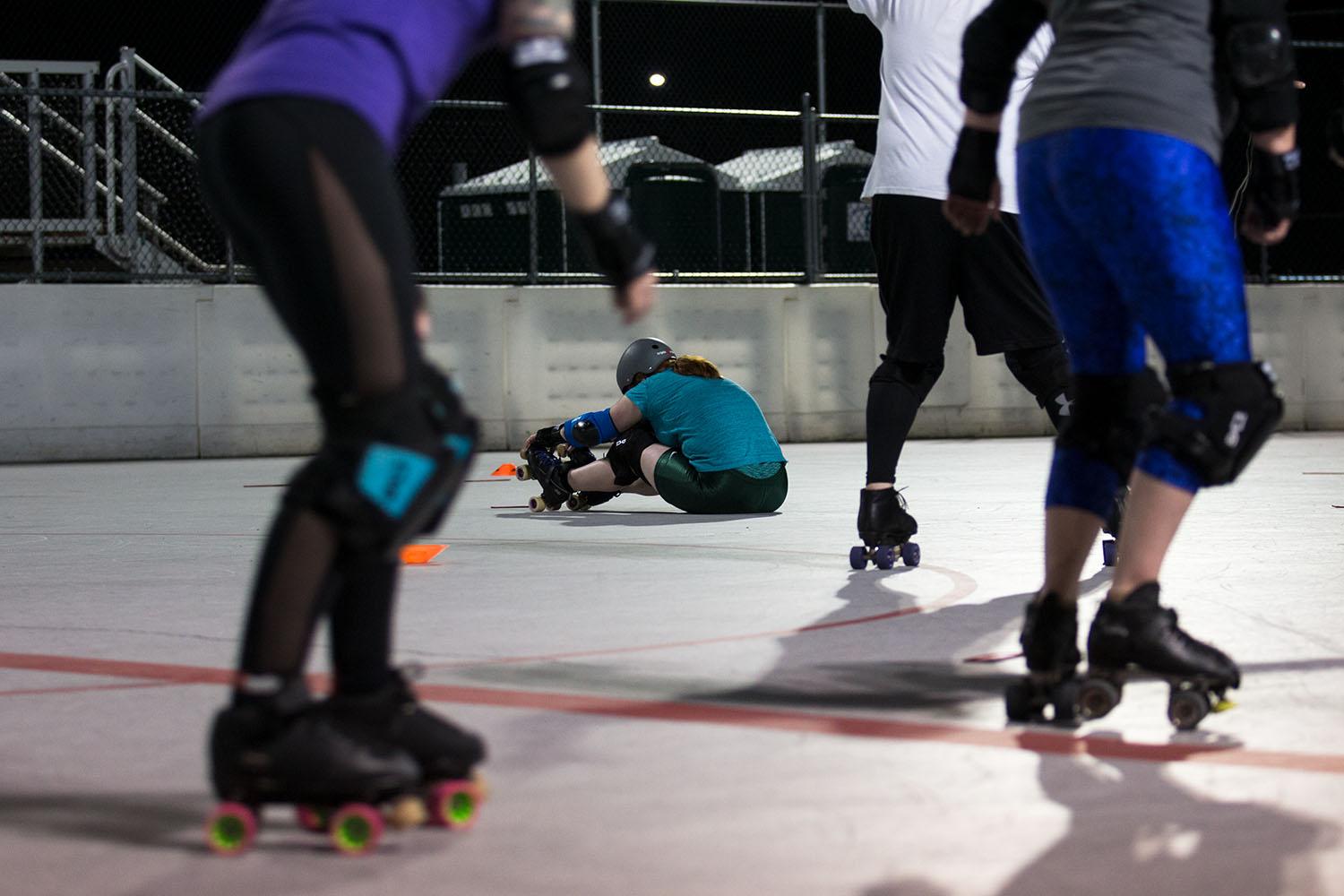 Bird is training Louisville junior Chloe Cox, who is "fresh meat" on the team. It was her second practice.
"I'm definitely nervous every single time I put on skates," Cox said.
However, she said that everyone has been nothing but supportive.
"If you're scared of it, just get out here and skate with us one night, and you'll see that there's nothing to be afraid of," she said.
"You go, girl!" a teammate shouted as Cox skated past the other girls.
Cox turned around to smile and promptly fell down. As usual, she got up and started skating again almost immediately.
"Every fall is worth it," she said later with a smile.