As Valentine's Day approaches, college students may feel pressure to plan something elaborate for their significant other, friends and family. 
Unfortunately, COVID-19 has left many students struggling financially, meaning there may not be room for fancy dinners, sophisticated jewelry pieces or embellished flower bouquets in the budget this year. That's totally OK. There are plenty of inexpensive ways to express love, whether it be romantic or platonic, this Feb. 14. 
Here are nine ways to celebrate this V-day without breaking the bank.
Cook or bake something special together
It's easy to take up a whole night with this one! Cooking can be a relatively long process, and it can be pretty romantic if you're doing it with a significant other. There's just something sweet about crafting a meal for someone else and personalizing it to fit their taste. The best part: It can be as budget-friendly as you'd like.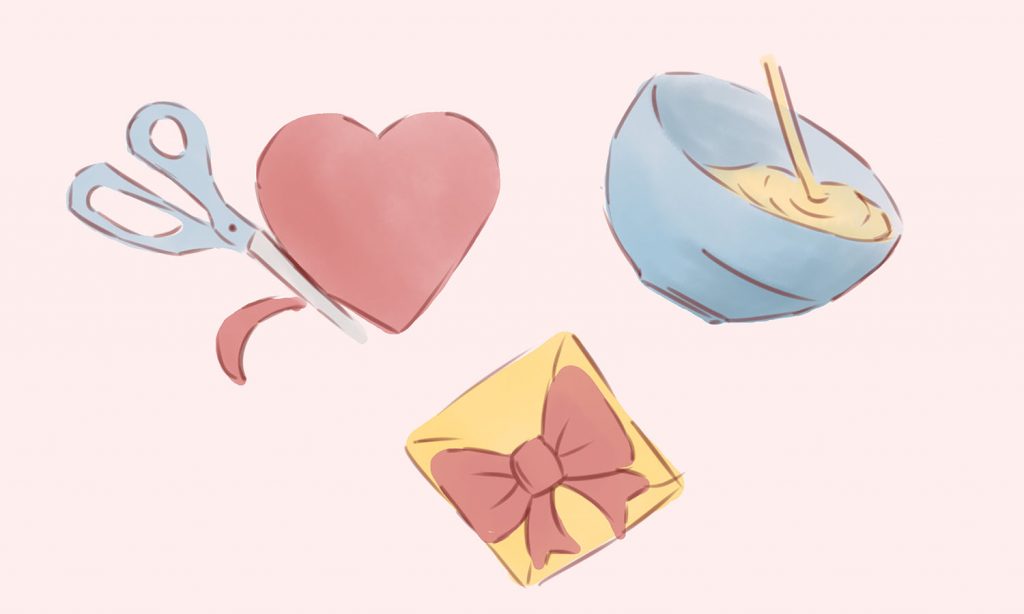 Who doesn't love a thoughtful, hand-crafted item from the heart? Even if you aren't entirely confident with your artistic abilities, handmade crafts are an undeniably sweet sentiment. This gift is more about thought than impressing your partner, friend or family member. Incorporate specific colors, pictures and words you know they love. In an era of digital media, it can be meaningful to add printed pictures of you all together. 
Rom-com movie night with cheap wine
Streaming services are all the buzz right now. If you've got Netflix, Hulu, Disney+, Amazon Prime or HBO Max, watching your favorite movies can be an easy way to spend Valentine's Day with no added costs. It's not hard to make this venture special, either! Laying out a few blankets and pillows for movie night is never a bad idea. Throw in a cheap bottle of wine, and you've got yourself a Valentine's celebration at a low cost.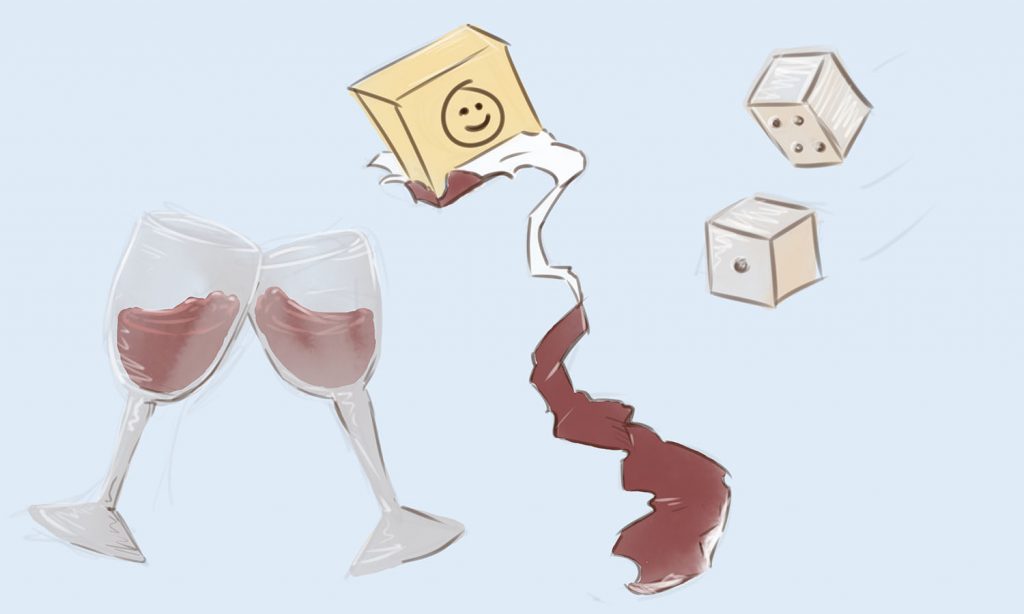 Dollar store gag gift exchange
Any local dollar store will have a wide variety of little Valentine's gifts that will make anyone laugh or smile. Tell your partner, friend or family member that you'd rather surprise each other with little gag gifts this year to make a fun memory. It's a stress-free, funny way to show someone you love them. 
Dig out the old board games or decks of cards you may have stuffed in a closet somewhere! Games are a great way for you, your partner and your close friends to spend Valentine's Day together without going to an expensive group outing, especially during the pandemic. Games are also a great way to bond with ones you love and show them your competitive side. If you're celebrating with another couple, you can turn it into a competition between the two of you. It makes for the perfect night in!
Make each other a playlist
As cheesy as this one sounds, it may be the sweetest, and also classic, sentiment you can share. Playlists, like many things on this list, can be personal, thoughtful and come at no extra cost. The best thing about this gift: The theme of your playlist is entirely up to you! Music can mean different things in different relationships. The songs could range from ones that remind you of your partner or friend to ones that you heard for the first time when you were with them. Again, get creative! The more personalized, the better.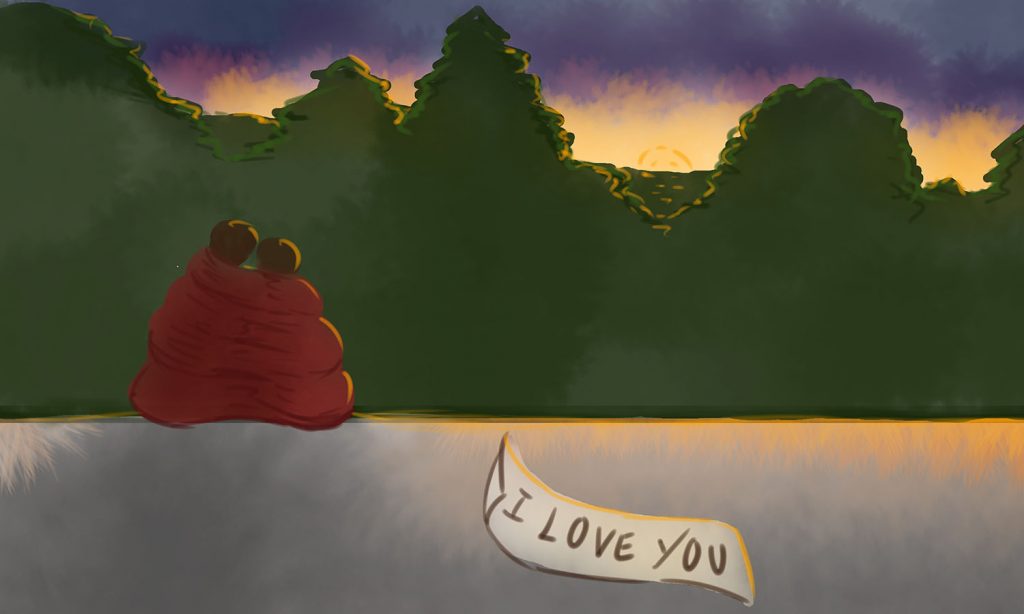 Pick a pretty place to watch the sunset together (bundled up, obviously!) 
Although weather conditions aren't ideal for a romantic picnic or pretty afternoon walk, an outside date can still be worthwhile. The sunset is inherently dreamy and entirely free to watch! Here in Bowling Green, the Colonnade on WKU's campus could be an ideal area for socially distanced, sunset-watching couples. This is a picturesque option that can be coupled with other activities.
Give them a jar of mini love notes they can open periodically throughout their day 
This may take a bit of pre-planning, but crafting small love letters for your partner to make every part of their day special is as sentimental as it gets. It also doesn't cost much money, and much like the other options, you can personalize it to your heart's content! The letters could include anything from your favorite things about your partner or some of your best memories together!
Name a star after your friend or significant other for $19.95
Yes, you read that right! You can actually name a star, a celestial being, after your partner, friend or family member for only 20 bucks! Just visit the U.S. Star Registry's website to get started.
Your star will shine for a long time, hopefully like your love.