NATALIE RICKMAN
Fiber and Function
---
Bowling Green resident Natalie Rickman sat in the middle of her living room and began tying ropes to an old clothing rack. She started making a plant hanger by tying square knots as the sound of a slow record reverberated through the room.
Rickman has been creating and selling macrame art, a form of textile produced using knotting techniques, on her website for almost a year. She creates wall hangings and plant hangers with a modern style to set herself apart from traditional macrame art.
Rickman said she discovered macrame about a year ago quite simply: through the internet.
"I went into a deep, dark Pinterest hole," she said.
After graduating from WKU in spring 2017 with a creative writing degree, she said she was unsure of where to go next. When she stumbled upon macrame, she tried it for herself.
"I just decided I wanted to, so I did," Rickman said.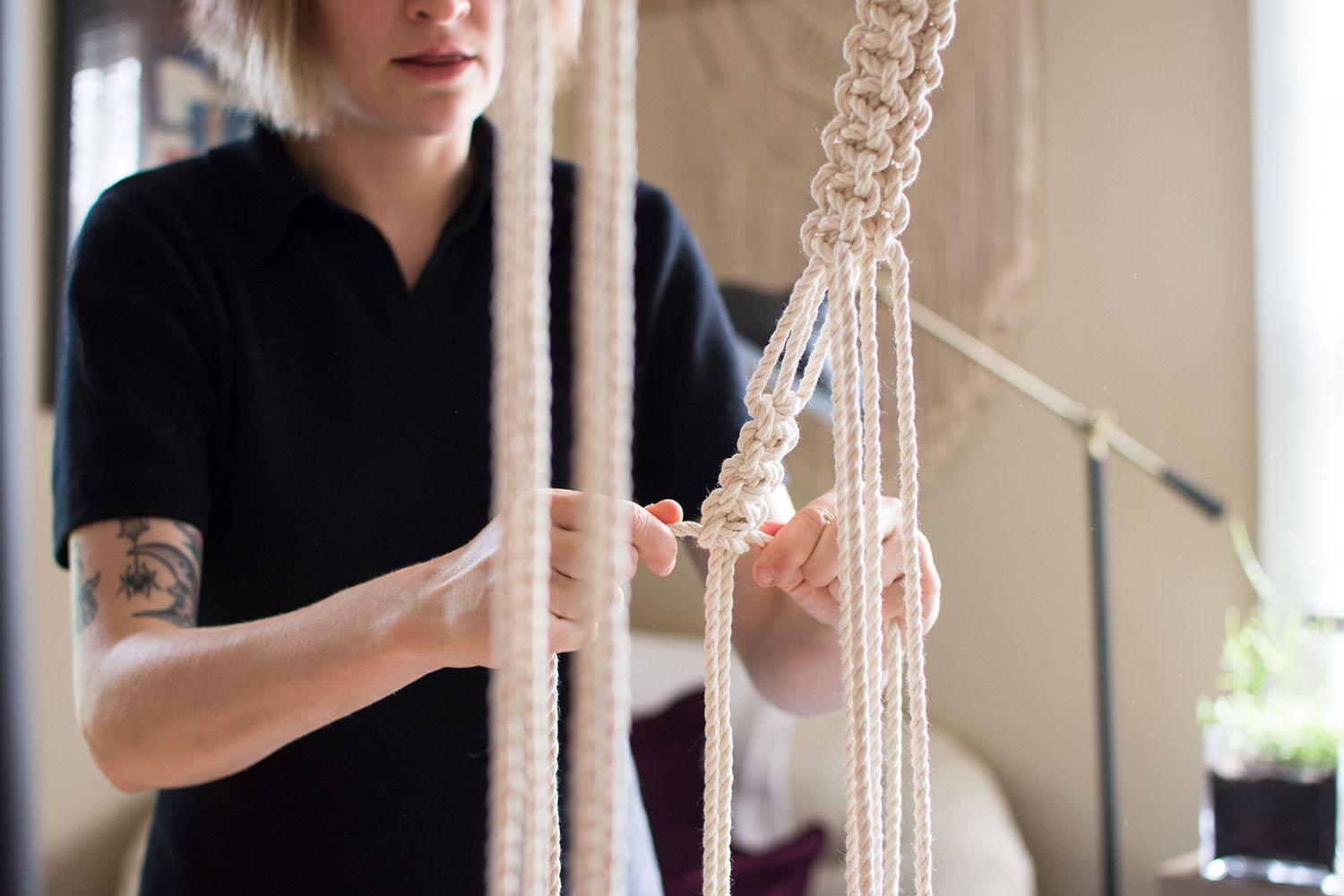 She counted the knots, lining them up to make sure they were even. Measuring by the length of her hand, she created space between her next knots.
Rickman taught herself how to make planters and wall hangings through YouTube tutorials and artists on Instagram. She said her favorite Instagram mentor to learn from is Elsie Goodwin, who Rickman described as a "California macrame goddess."
As Rickman continues to learn more about macrame, she also teaches macrame classes at Bowling Green's Resurrection Shop, a furniture restoration business that also hosts workshops.
"I think I have a knack for teaching," Rickman said. "I'm a little bossy."
Her next class at the Resurrection Shop will be held on April 21 from 10 a.m. to 1 p.m. The class will cover how to make DIY wall hangings.
Along with teaching classes, Rickman also runs a Depop shop called Not So Bad Vintage, with her boyfriend Nate Barnes. The idea for the store came about when Barnes needed to get rid of some of his thrifted clothing.
After the pair sold some of the pieces to a vintage clothing store in Louisville, Vintage Banana, they realized that they could make a greater profit by selling directly to buyers themselves. The two also wanted to bring more vintage wear to Bowling Green.
As Rickman continues to pursue creative work, she said her "crafty spirit" came from her father. Throughout her life, she saw her father make a living as a potter.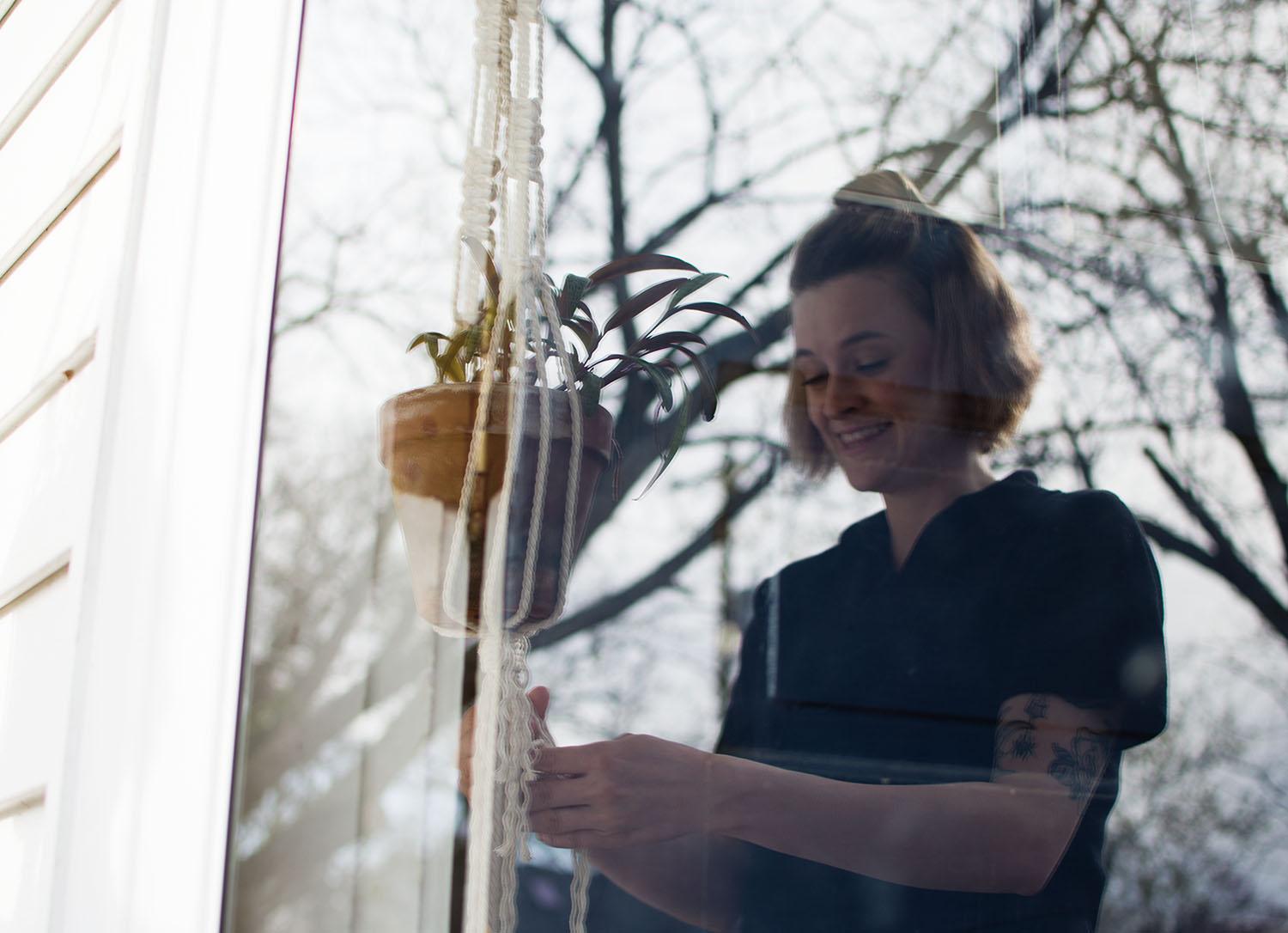 "If he can do it, maybe I can too," Rickman said.
Outside, Rickman hangs up her new planter on the front door and steps back to admire her work. Simple, yet beautiful.