With the rise of food insecurity from the COVID-19 pandemic, groups of people in nearby cities have been implementing community fridges. One is Murfreesboro, Tennessee, a half-hour drive southeast of Nashville.
A community fridge is a refrigerator designated for both donation and obtainment of free food. It's commonly placed in a public area so anyone can access it whenever they wish. The aim of community fridges is to create a stronger community by reducing food waste. Because they typically contain healthy food for free, they also promote food security.
On Sept. 4, Murfreesboro's first community fridge was established. It is located at 727 S. Church St., in front of Legacy Ink, a local screen printing shop. It's also in close proximity to a homeless shelter.
"Legacy Ink is just a normal screen printing store. Everyone has businesses near you that are down to have something like this," said Kade Hernandez, a sophomore at Middle Tennessee State University who helped organize the community fridge. 
Currently, Bowling Green does not have a community fridge. However, there are a few food pantries. One of the pantries is located in WKU's Office of Sustainability, and another recently implemented one is located on E. Third Avenue and State Street, next to Shake Rag Barbershop.
On Sept. 21, Bowling Green's Young Democratic Socialists of America implemented an on-campus supply pantry alongside the Office of Sustainability's food pantry to allow more accessibility for toiletries, menstrual products, childcare items, and clothes. Murfreesboro's community fridge provides hygienic supplies as well.
"It's going to be donation-based," said Carly Williamson, the project lead for WKU's YDSA's supply pantry. "We'll have a list of suggested donations at the actual pantry and we will hopefully set up some drives once we are settled in. YDSA is going to have full ownership and management of the supply pantry."
Although the idea of starting a community fridge in Murfreesboro began with a few college students, there isn't a structured group behind it; it is completely self-sustained and community led. Because there isn't an established organization supporting the fridge, it was created in the name of mutual aid.
While the fridge is mostly youth led, community members of all ages give their contributions.  The project is in its early stages and organizers are planning on a mass flyer distribution to expand its audience.
"It really was just the community finding out who all has the resources that could come together, and then we set up a date and opened it," said Betty Mae Miller, another MTSU sophomore.
"You and your friends are already an organization that can affect change," said Charley James, the organizer who provided the free fridge off of a Craigslist posting.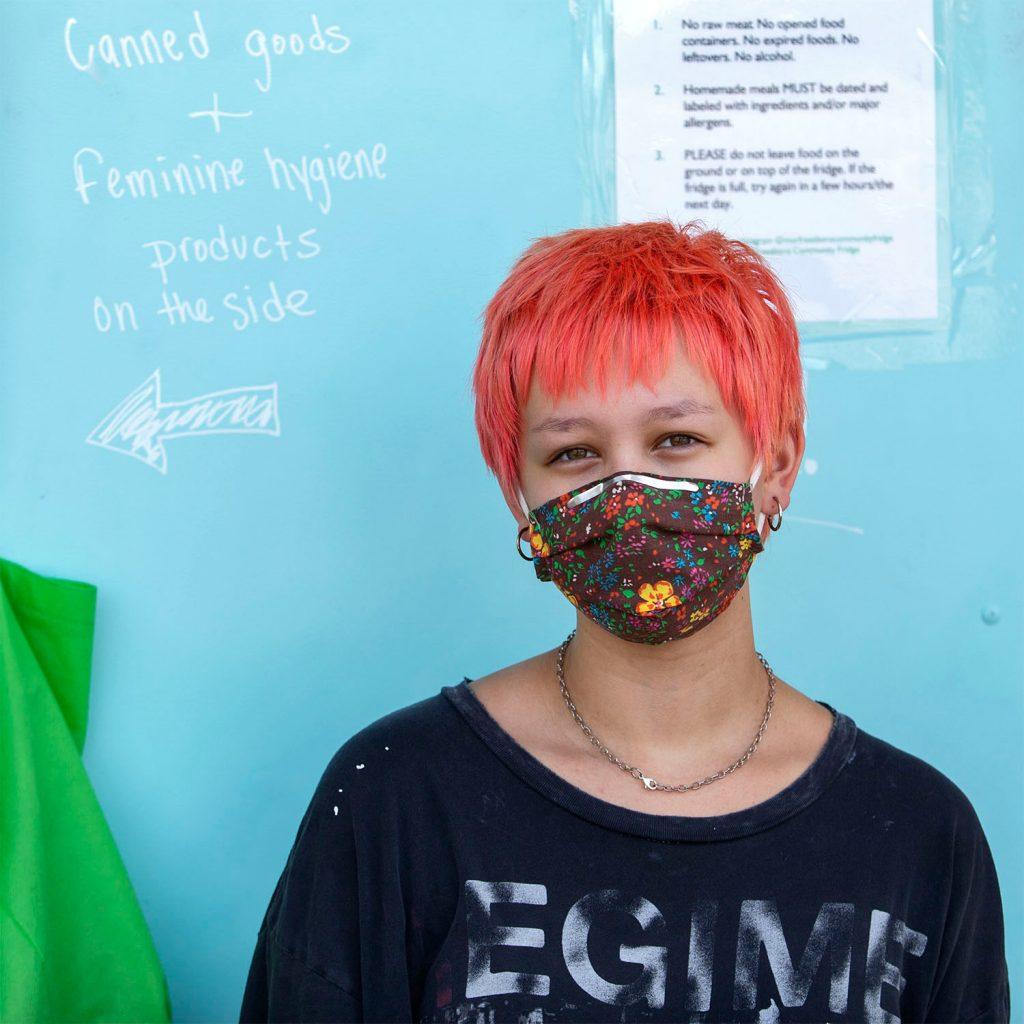 People supply and take from the fridge daily. The contents change frequently. The fridge may have more produce than canned goods in stock one day, but will have more frozen foods the next day. 
Turnout from community members was higher than the organizers anticipated. At the opening, the attendance was around 70 people. To keep up with the activity, the fridge is stocked as often as possible.
Donations from anyone are accepted, as many contributions are from community members, local churches and local gardeners. If someone wants to donate money, the organizers accept funds through their Venmo account. 
Similar surrounding cities, such as Nashville, have their own community fridges as well. Oftentimes they are stripped clean, which implies a large demand for free food in these areas.
Mutual aid is essential to the wellbeing of communities, especially during a worldwide pandemic. With the increase of food insecurity, community fridges are a beneficial addition. 
"This is a Murfreesboro project. That's not to say we don't have solidarity with Nashville, but the city I know best is Murfreesboro. I know how to treat these people. I know their needs. I know the community. I am the community," said Hernandez. "It's really about organically and spontaneously organizing a mutual aid effort to help the community during a pandemic and during an economic depression."
A few of the organizers of the Murfreesboro community fridge have recently come together to create a horizontalist organizational body, which is an organization that promotes a balanced distribution of power, known as the Murfreesboro People's Front. Their goal is to form more mutual aid projects with the intention of building working class power.
"This is not charity. We're not outside of this community coming and 'saving' these people. We're for the community, through the community, by the community," said Miller. "This is through the working class, for the working class."