Oct. 8 was the Warren County Democratic Candidate Rally, which gave Kentucky Democrats an opportunity to meet and speak to Warren County residents. Candidates were able to talk about different issues that they felt were prominent in Bowling Green and how they planned to make changes. 
The candidates who presented included Francisco Serrano, William Paul Carter, Carlos Bailey, incumbent Brian "Slim" Nash and incumbent Dana Beasley-Brown, who are running for the Bowling Green City Commission; Chris Page and Tom Morris running for mayor of Bowling Green; incumbent Patti Minter for the Kentucky House of Representatives; Hank Linderman for the U.S. House of Representatives, and Amy McGrath for the U.S. Senate.
McGrath was there to share the importance of this upcoming election and to focus on the importance of voting. 
"I think we have to take a step back though and recognize what's happening in our country right now," McGrath said. "And I know Patti said it a couple of times and many candidates have said that a couple of times tonight — this is absolutely the most important election of our lifetime."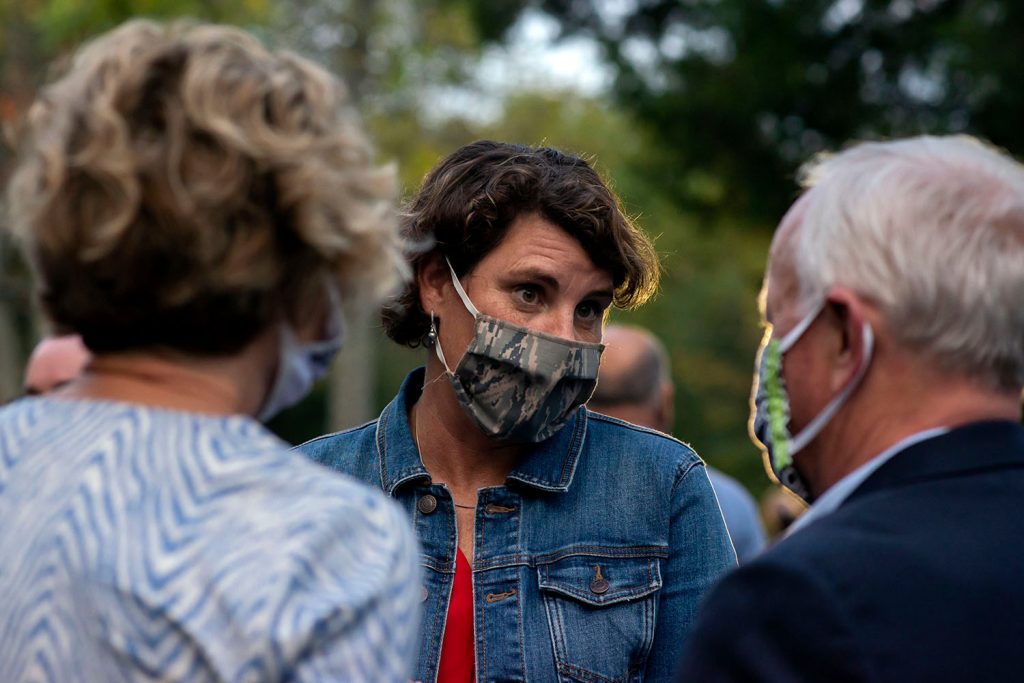 The last day to request a mail-in ballot in Kentucky is Oct. 9. In-person early voting begins Oct. 13 until Nov. 2, and Election Day is Nov. 3. Registered voters can request a ballot or find their polling location at www.govoteky.com. 
McGrath said the audience must love Kentucky because they showed up to hear her and the other candidates' speeches.
"If you look in your heart as to why you're here, it's because you care so much about this country," she said. "And you care so much about Kentucky and you're all patriots. And you know that we can do better. And we must do better."
Rep. Minter, who is also a WKU history professor, shared her support for the other women on the ballot, specifically McGrath running for the U.S. Senate.
"Strong women on this ballot [and] strong candidates on this ballot, I'm proud to stand with all of them," Minter said. "I am proud to stand for re-election as your state Representative in Frankfort. I promised you two years ago that if you sent me there I would stand up and I would show up for you every day. And right now, one of the things at stake in this election is the Supreme Court."
Carter said he's running for Bowling Green City Commissioner "on the politics of human dignity."
"I am running for city commission on a platform that will challenge our racist drug laws in decriminalized cannabis in Bowling Green, Kentucky, because what is illegal for a Black man cannot be simply naughty for a white man," he said.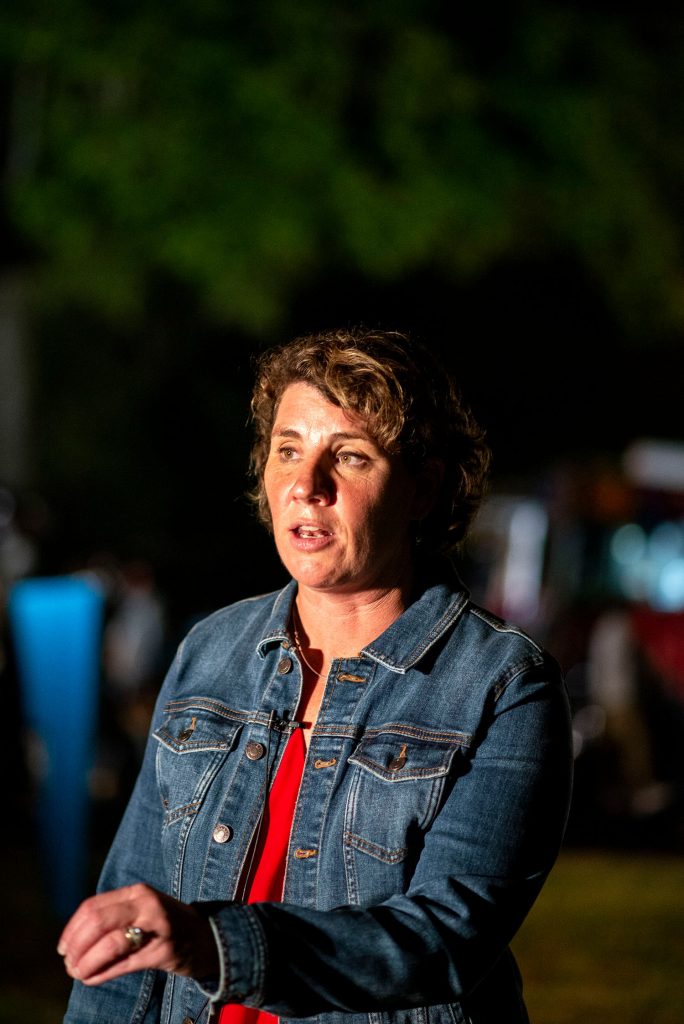 Carter said he is also running a campaign against no-knock warrants that allow police officers to enter homes unannounced and in support of one that "will disarm the police and have less lethal means of enforcing the law." 
"It is a great day to be a Democrat in America," he said. "It is a revolutionary day to be a Democrat in America."
The rally was live streamed and is available to watch on Warren County's Democratic Party's Facebook.