Editor's note: The Talisman amended this story on Feb. 16, 2018, due to a misspelled name and a minor grammatical error. We regret the error that was published.
Horseback riding isn't just a hobby for the people that New Beginnings Therapeutic Riding Inc. serves.
New Beginnings is a nonprofit Bowling Green organization that provides horseback riding lessons to children and adults with disabilities. According to the New Beginnings' website, the organization was founded with the belief that these lessons provide physical benefits, like muscle-building and motor skills, as well as mental benefits, like increased confidence and ability to follow directions.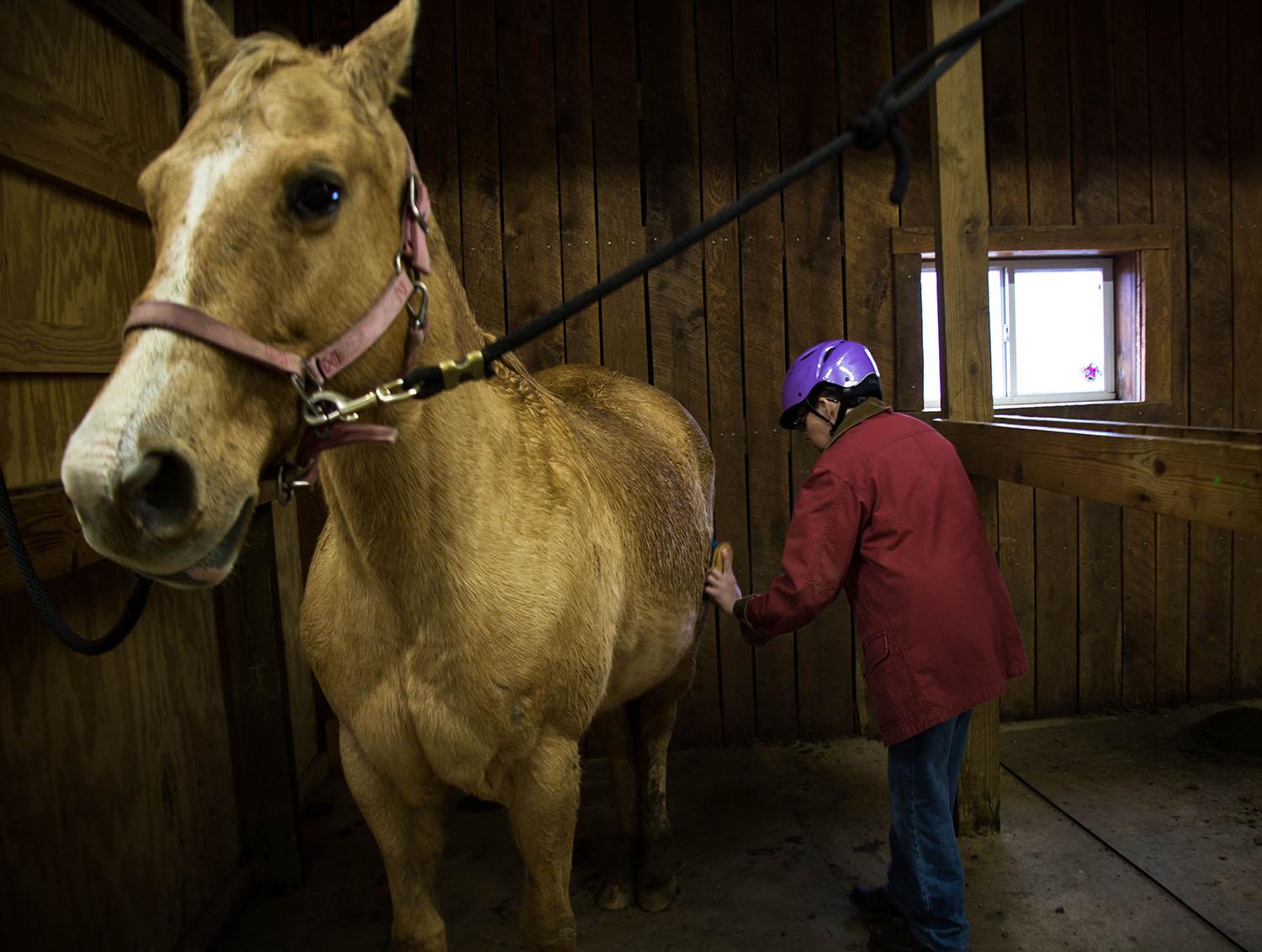 Volunteers also get the opportunity to grow as people, said Sandi Carter, the organization's volunteer coordinator. She said working with New Beginnings' clients teaches volunteers how to care for others on a deeper level regardless of ability.
"It is a community of hardworking and loyal volunteers," Carter said. "They are working with students who are not so abled. They are working with students that are like you and I but just can't function like you and I."
Bowling Green junior Sophia Nasato has worked with the organization for three years, first as a volunteer and now as an instructor. She said she has loved horseback riding since her childhood but didn't learn about New Beginnings until one of her high school classmates began participating in New Beginnings lessons.
"A lot of people just think, 'Oh it's a horseback riding lesson … just a fun thing to do,'" Nasato said. "But it helps so much more than that."
In addition to planning and teaching lessons, Nasato grooms the horses and prepares them to be comfortable around the students. Volunteers like her also act as leaders and side walkers for the horses, making sure the horse and student are safe throughout the lesson.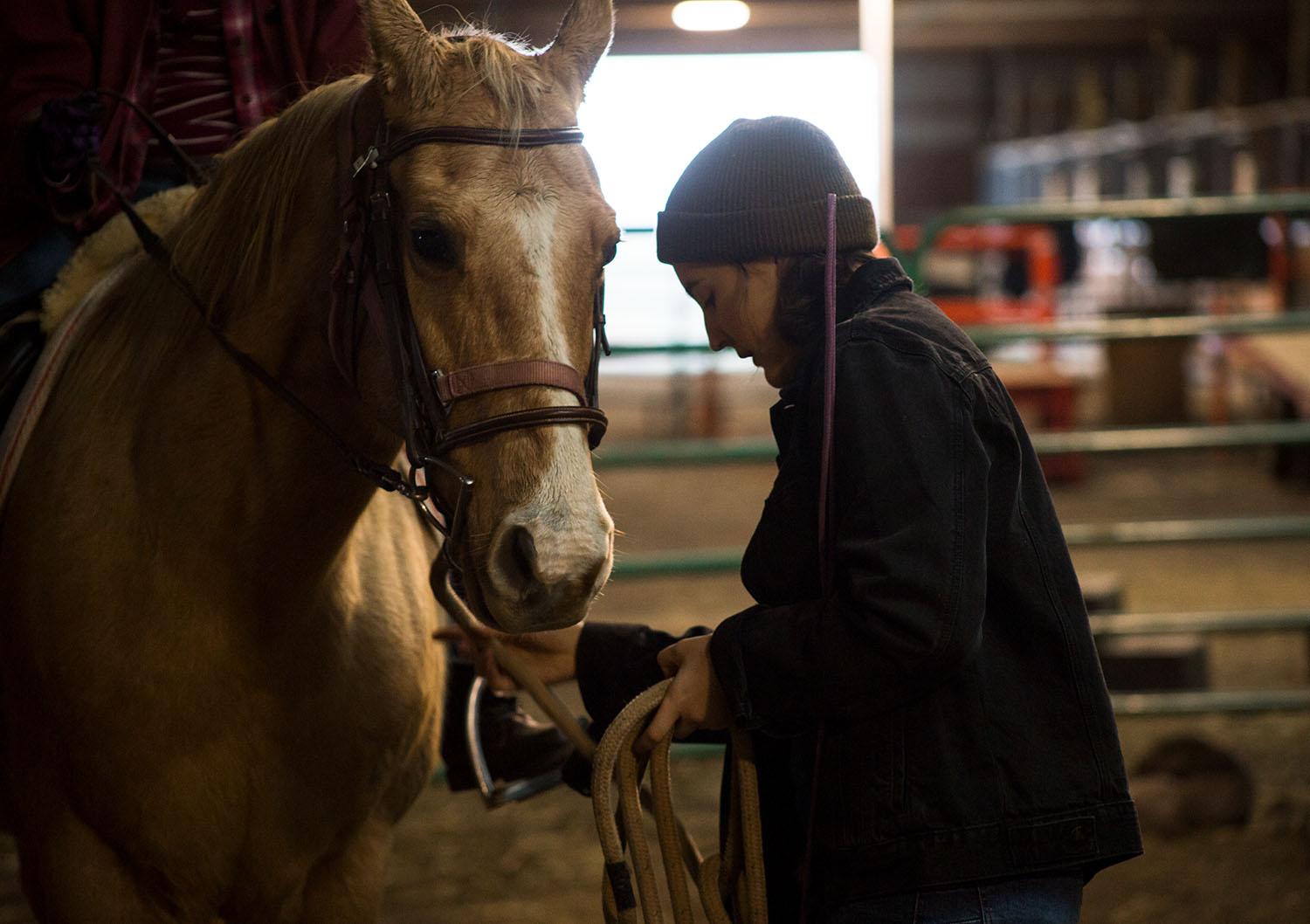 Wilmore senior Sarah Redmon is also an instructor at New Beginnings. She said the organization has been an outlet to engage with horses and use her years of horseback riding experience to teach other people. She volunteered with the organization for three years, which led to her certification as an instructor last September.
Redmon described an experience with one of her students who did not have strong legs. She was trying to teach him how to post for trotting, which is how a rider sits on a horse to avoid bouncing as the horse moves. This type of activity requires leg strength, she said, and the student eventually built up enough strength to do it.
"I get really excited when I see a student accomplish something that's kind of difficult for them," Redmon said.
One of Redmon's students is 21-year-old Camille Spradlin. Spradlin, who uses a wheelchair, became the youngest person to take lessons at New Beginnings at age two. Her mother, Gretchen Spradlin, had heard that the sensation of riding a horse was the closest thing her daughter could get to walking, so she decided to sign Camille up.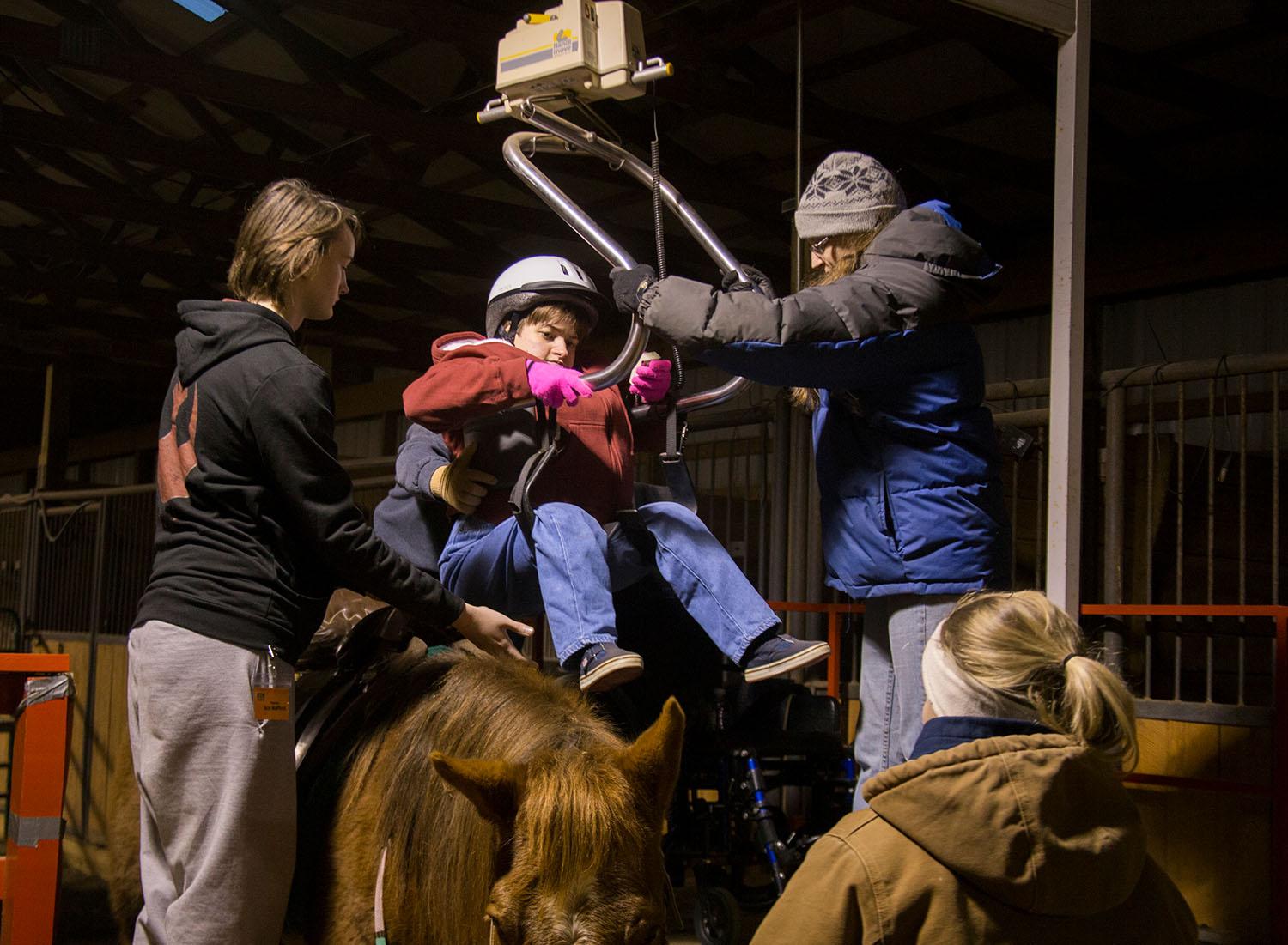 "When Camille sits all day, she doesn't move the muscles that you and I move when we walk," Carter said. "Being on a horse helps move those muscles. It really helps her physically."
Nasato said horseback riding also provides emotional benefits for New Beginnings students. She said it's incredible to watch students change and become more confident in themselves.
For her first lesson as a volunteer, Nasato was tasked with helping a student with cerebral palsy. The student needed volunteers to walk alongside him because he couldn't move much on his own. Nasato said it was amazing to see him so happy to ride the horse.
"We actually had to take a minute to calm him down because he was so excited," Nasato said.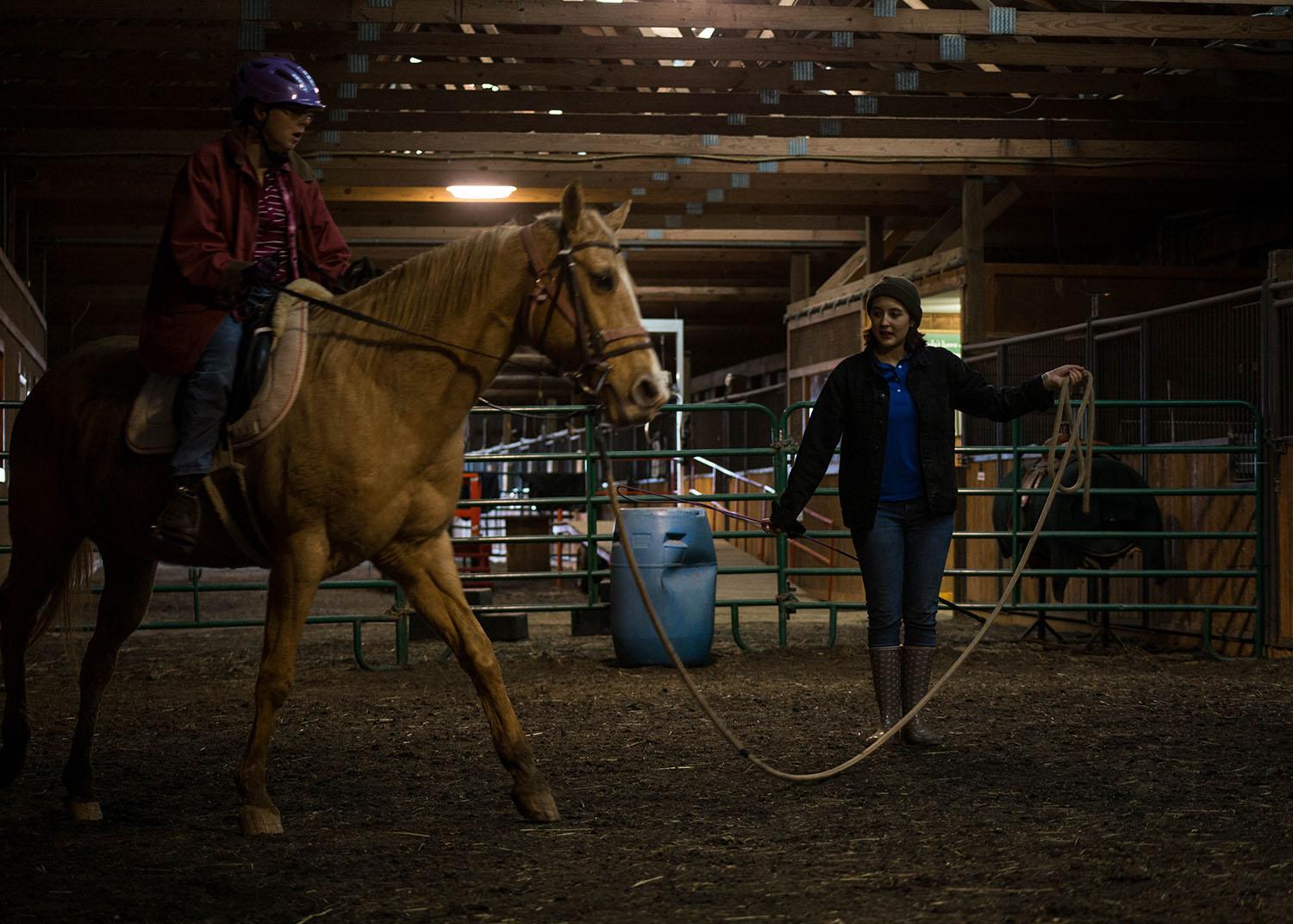 Years later, Nasato had the opportunity to teach this student and was amazed to see he could now ride on his own. She said this progress is not uncommon for students who take on the challenge of horseback riding.
"What I feel is so important is just getting to people that it's more than just horseback riding," Nasato said. "It's like therapy. It's so impactful."