One of the most quintessential parts of on-campus living is experiencing dorm life. Many freshmen are living independent from their families for the first time, so moving into the dorms is a huge milestone. 
Some students, such as Lawrenceburg junior Autumn Eichhorn, have experienced on-campus housing injustice. Eichhorn said she has been discriminated against on the basis of her gender identity, and as a transgender student, there are limited housing options despite WKU's implementation of LGBT+ Living Learning Communities in 2016.
Before coming to campus in fall 2018, Eichhorn believed WKU was an LGBT-friendly institution based on WKU's website and social media. However, after being told she couldn't room with a person of her same gender in the regular dormitories, her only chance of getting a female roommate would be in the LGBT+ Living Learning Community. 
After being approved to live in the Living Learning Community, Eichhorn was assigned a male roommate. This happened two years in a row.
"It feels like Housing and Residence Life tries to group trans and nonbinary people in one place, and if you don't already have a roommate, they'd just stick you with whoever," Eichhorn said. "That wasn't exactly the most fun."
Eichhorn did say the Living Learning Community was doing the best they could given the HRL policies they had to follow, and she did like her resident assistant and other residents on the floor. 
While the Living Learning Community offers gender neutral housing, this isn't the ideal living environment for everyone.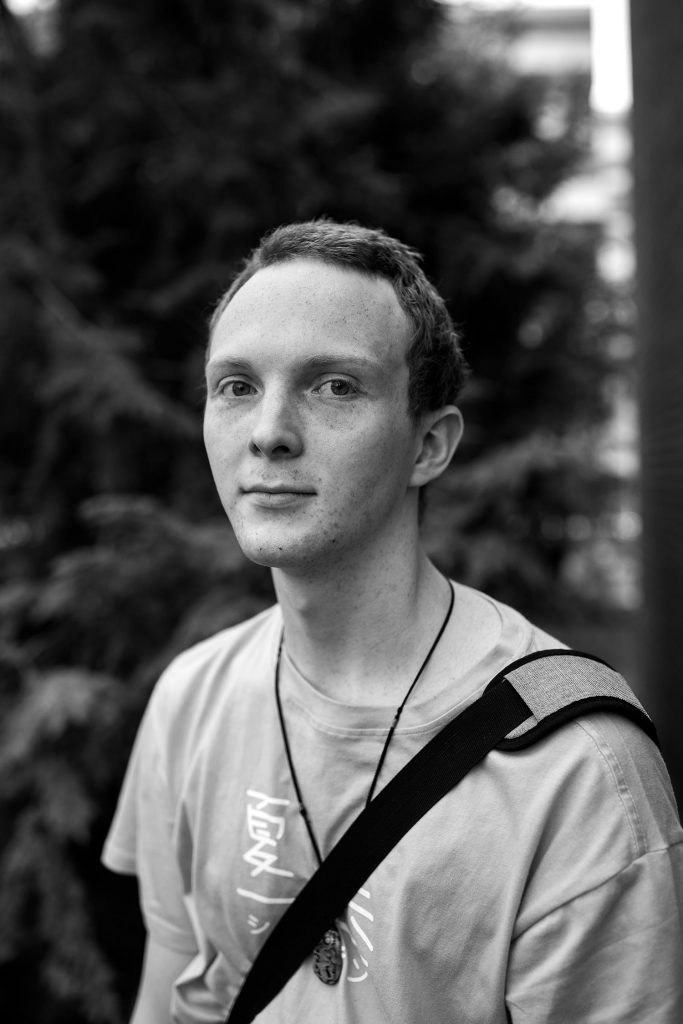 "No one is looking at the nuances of how it impacts individuals," said Jay Bohanon, an LGBT+ advocate who has worked for transgender student inclusion at institutions in both the Midwest and the South. "Not all students are being best served by the current policy."
Policies are not impossible to change. Activists oftentimes use petitions, emails and social media presence to battle a policy they deem unfair. 
"You can't do anything alone," Bohanon said, noting the helpfulness in collaboration and allyship. "Change is never overnight."
Because Eichhorn was unsatisfied with her experience in the LGBT+ Living Learning Communtiy, she has chosen to move into a regular dorm. HRL attempted to assign a male roommate again, so her only options were paying for a private room, which is 1.25 times the standard rate and has limited availability, or acquiring a Student Accessibility Resource Center verification form.
According to WKU's Registering with the Student Accessibility Resource Center page, the verification form is completed by a licensed professional if a student requires specific accommodation. In cases such as Eichhorn's, the approval of this form would allow her to reside in a private dorm room for the normal rate. 
Eichhorn went to WKU's Counseling Center, explained her circumstances with the associate director, and received the help she needed to obtain a private dorm room. While she's found a solution, this was a years-long process, and she had to jump through numerous hoops to get her accommodation.
This wasn't the intention of the LBGT+ Living Learning Community. 
"The LGBT+ Living Learning Community, titled Stonewall Suites, was implemented as Housing and Residence Life saw a need for students within the LGBTQ+ community to receive support and resources that could be provided by being housed together and participating in learning opportunities together," said Kirsten Linder, WKU's Living Learning Community program specialist.
For Bohanon, the true intention must be reached.
"Do you want to fight for the policy change or do you want the work around?," Bohanon said. "Right now, the work around may be useful for the protection and sanity of Autumn, but it could be the first step to creating a policy so no one has to go through this again."