As the sun began to set in downtown Bowling Green on Thursday, April 26, the usually bustling Spencer's Coffee erupted into a noisy, crowded battle.
Baristas from as far as Los Angeles traveled to compete in the sixth annual My Old Kentucky Throwdown, also known as KYTNT.
The event was open to baristas of all skill levels. From veterans to newcomers, all competitors were accepted with a $10 entry fee. All the money collected was donated to The HIVE, a local community center that focuses on supporting people with developmental disabilities and their families.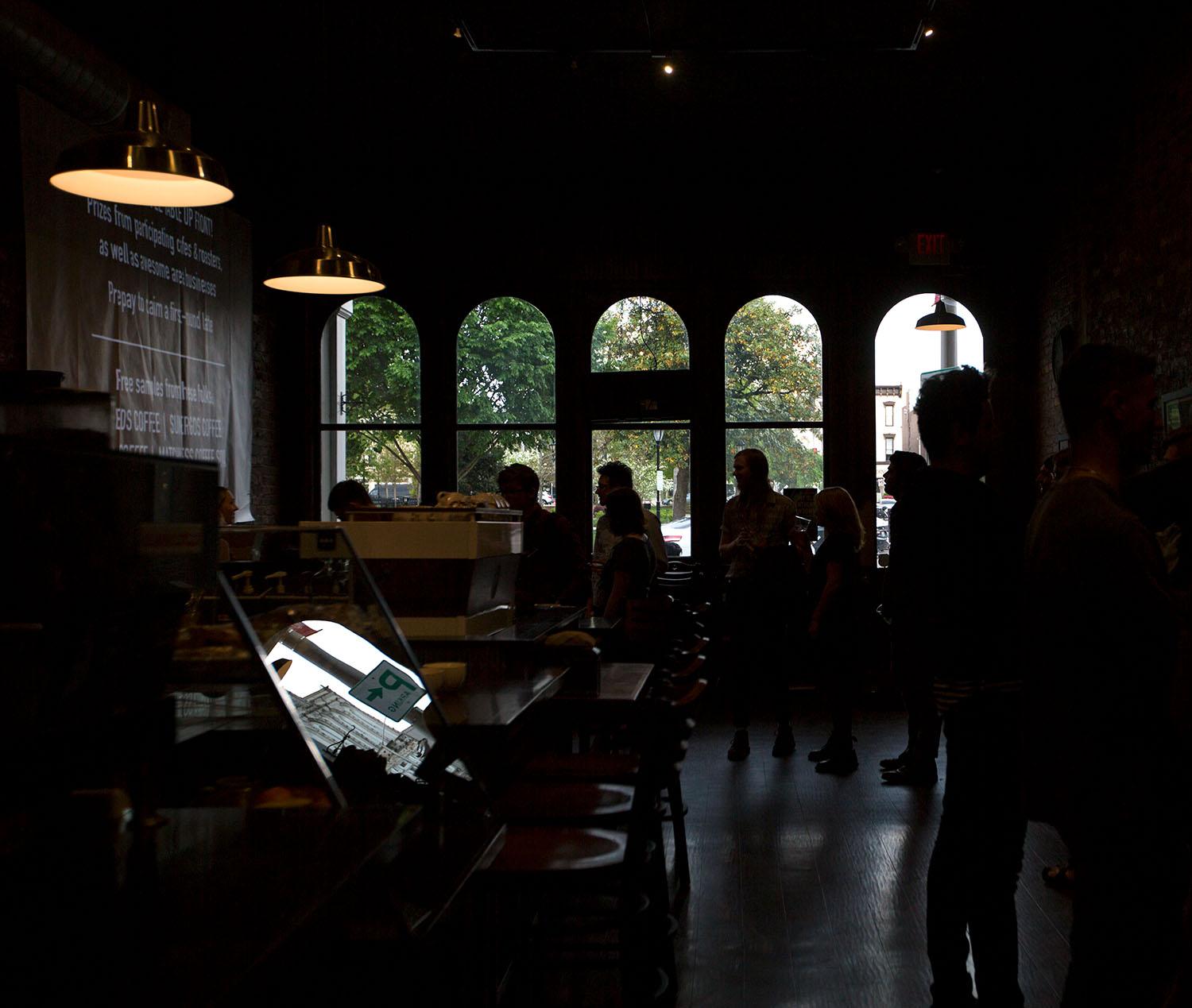 Though latte art is generally a purely aesthetic practice — and certainly produces perfect Instagram posts — the competition at KYTNT created a sense of pressure strong enough to shatter the hearts and latte mugs of all of its competitors. Latte art is generally referred to the designs baristas can make by pouring milk into espresso in a skilled manner.
At stake for the baristas was a $4,000 prize pot sponsored by organic food company Pacific Foods, which donated another $4,000 to The HIVE. First place would receive a $2,500 cash prize, second would claim $1,000, and third place would walk away with $500.
The winner was determined through a 64-person, single-elimination bracket with a third-place match and a best two-out-of-three series for the championship. March Madness could never compare.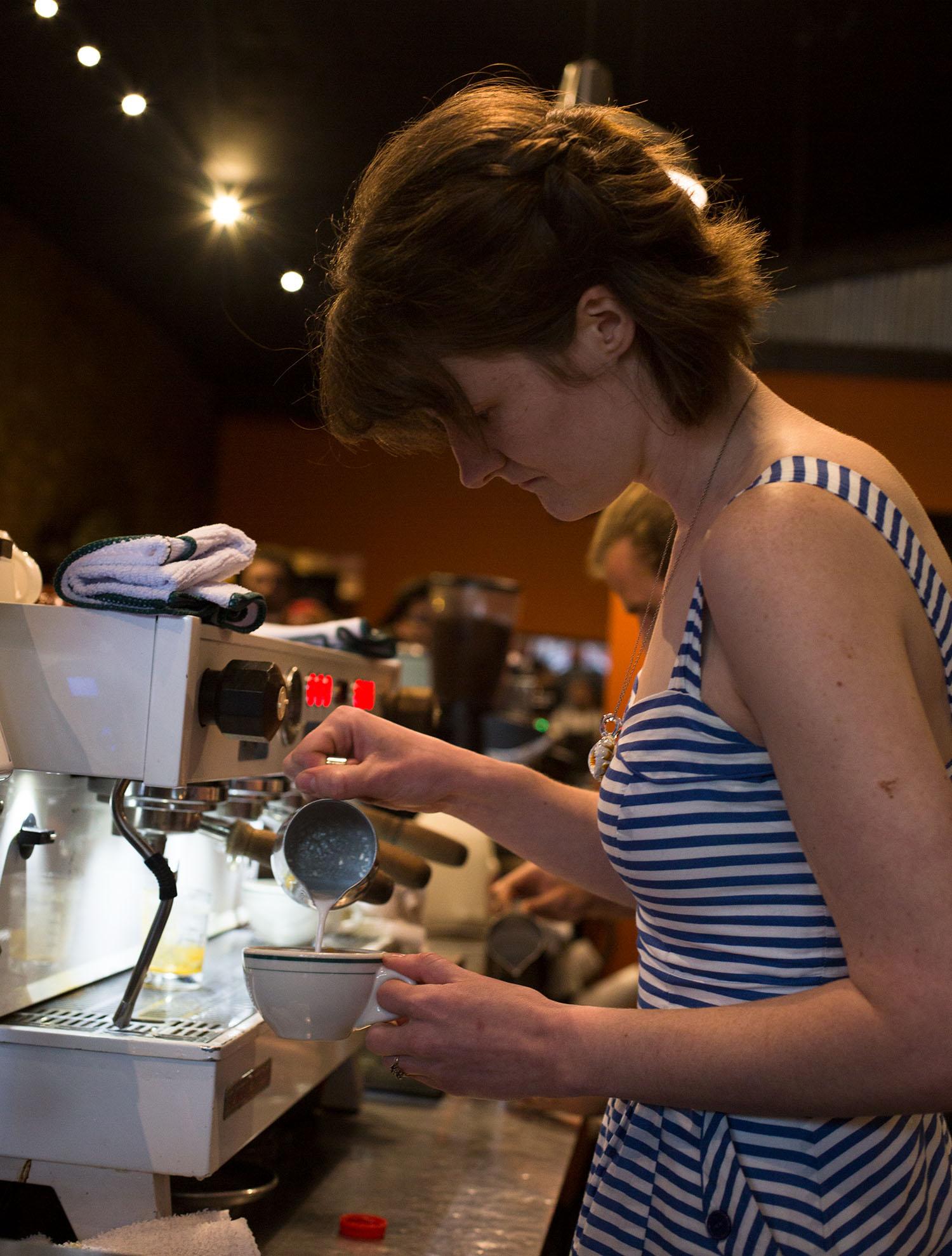 Doors opened at 5:30 p.m., and the bearers of flannel, denim and forest green attire complemented with beards, New Yorker tote bags and circle-framed glasses were met with free samples of coffee, raffle tickets, a beer garden, Cheese Wagon sandwiches and $2 lattes available after they were poured during the competition.
Each bout was streamed live on Facebook and projected onto a wall in Spencer's so spectators could judge for themselves which barista did the best. However, it would be three judges on a six-person panel making the ultimate decision. Lattes were judged on several categories: definition and symmetry, contrast and color infusion, the degree of difficulty and overall aesthetic beauty.
When the first design in any round was placed in front of judges, the crowd greeted it with a round of applause and anticipation to see if the second pour would outdo its predecessor. The audience roared when the second mug outdid the first and sighed with disappointment when it didn't contend.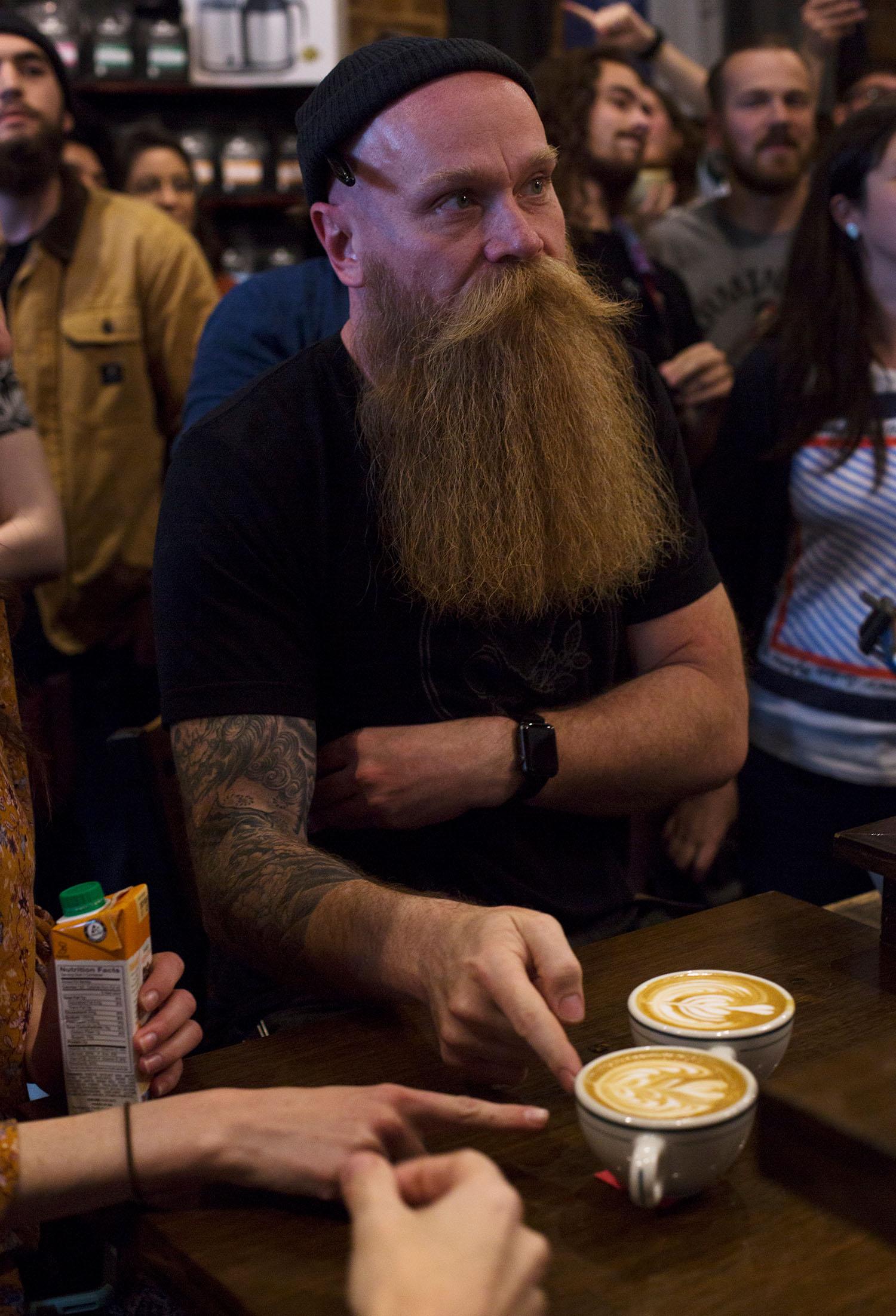 The greatest roars came in support of baristas representing Spencer's. The biggest surprise of the night occurred in the "Elite Eight" round when Loren Gifford, a crowd favorite and Spencer's barista, spilled her latte upon presentation and was consequently eliminated.
"This is a twist worthy of M. Night Shyamalan," emcee Alex Jacobs proclaimed.
The crowd demanded a do-over, chanting, "Repour! Repour! Repour!" for a solid half-minute before Jacobs bluntly replied, "No."
In the "Final Four" round, controversy emerged between two-time Latte Art World Champion, Lance Hedrick, and United States Barista Championship judge, Nathanael May. When the results were revealed, Hedrick immediately confronted May and the two debated for several minutes. Emcee Jacobs mediated the dispute from afar as he declared over the mic, "This is an event for charity." Hedrick went on to win third place.
Finally, the championship round was set between Kela Strickland of Louisville's Sunergos Coffee and Brett Huey of Seeds Coffee in Birmingham, Alabama.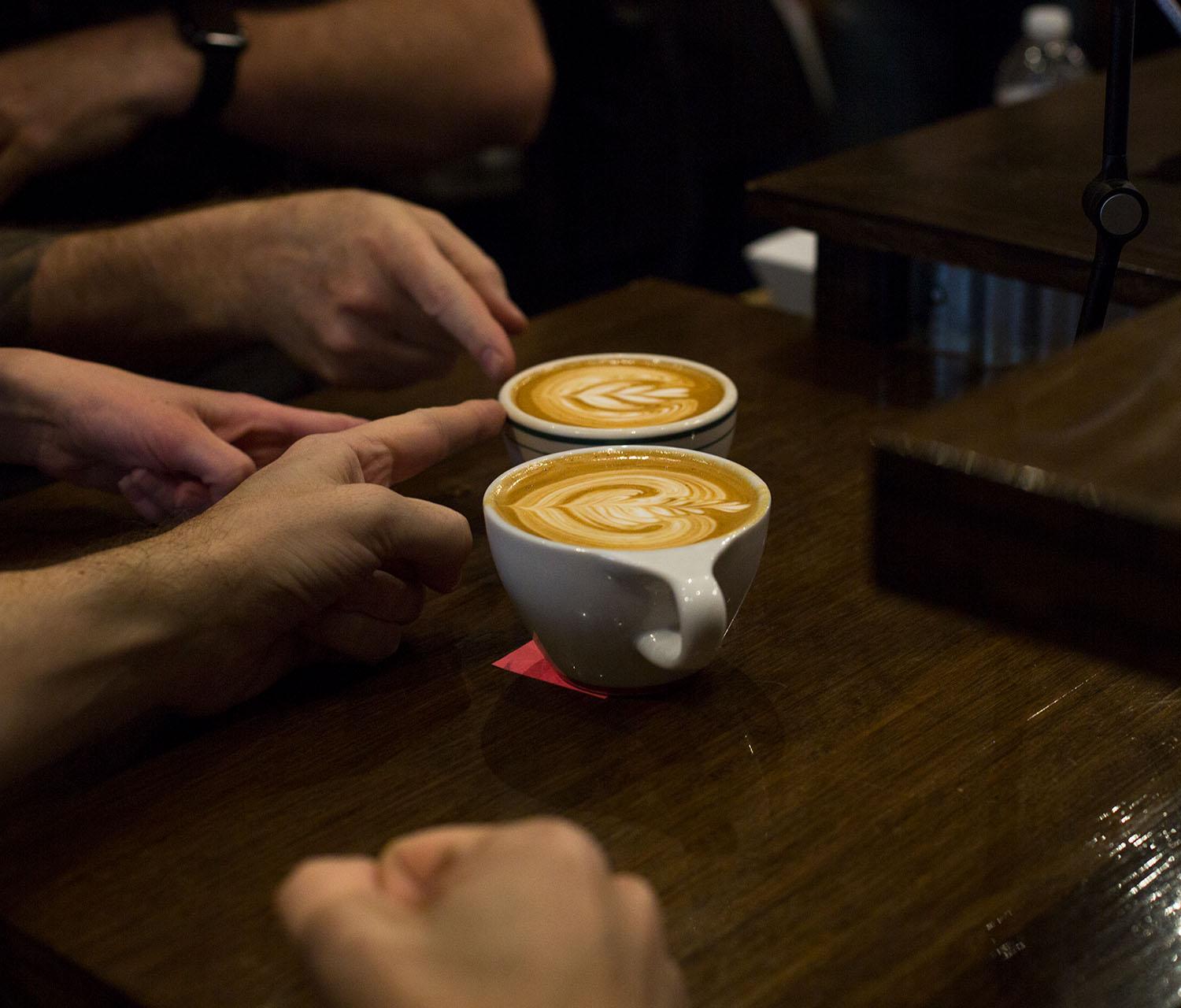 About half the crowd had dispersed sometime after 11 p.m., leaving only the diehards left to root for the latte art aficionados. All the rosettas, hearts and swans had led up to the final showdown.
However, as soon as it started, the round was over. Huey won both of his rounds against Strickland and was declared the winner of the event.
Many prizes were won, gallons upon gallons of milk were steamed and designed, but ultimately, KYTNT raised nearly $7,000 for charity.
Even those who lost a Final Four match and were unhappy with the winners walked away with a smile on their face.