This is an opinion piece. The opinions expressed here are the author's own and do not reflect the views of the Talisman staff or editorial board.
It was a mild, breezy evening at Coleman Park in Nashville as dozens of college students, community members and organizations filled the previously empty lawn. Once blank posters were filled with creative drawings and sassy sayings. Hope and solemnity filled the crowd as a man appeared before them looking anxious to speak.
"We all know why we're here," he said.
But why was this group assembled here? We were there to practice one of our fundamental constitutional rights and responsibilities: to peacefully protest.
After one week in office, our president signed three controversial executive orders, or unilateral, unchecked policy, that upended our immigration system. Perhaps most unnerving is the implementation of a Muslim ban. This is a piece of legislation that effectively restricts immigrants from seven countries — Iran, Iraq, Syria, Sudan, Somalia, Libya and Yemen — all predominantly Muslim countries.
While President Trump justifies the ban as a protection against terrorism, it functions as a way to discriminate against marginalized groups for which he has expressed deep dislike. Only one day after this executive order, protests broke out across the country to support those who were affected and to demonstrate disdain for these racist policies.
In support of rallies, vigils and protests like these, supporters gathered in Coleman Park last Wednesday, ready to share their stories, outrage and sadness.
The leader of the Tennessee Immigrant and Refugee Rights Coalition (TIRRC) led songs and chants like "Say it loud, say it clear, refugees are welcome here." Quickly following, speakers mounted the stage one after another, sharing stories from their own experience coming from immigrant families and risking their own safety and status to mobilize this coalition for justice. With closing words and a song, the event ended and this group of like-minded people dispersed.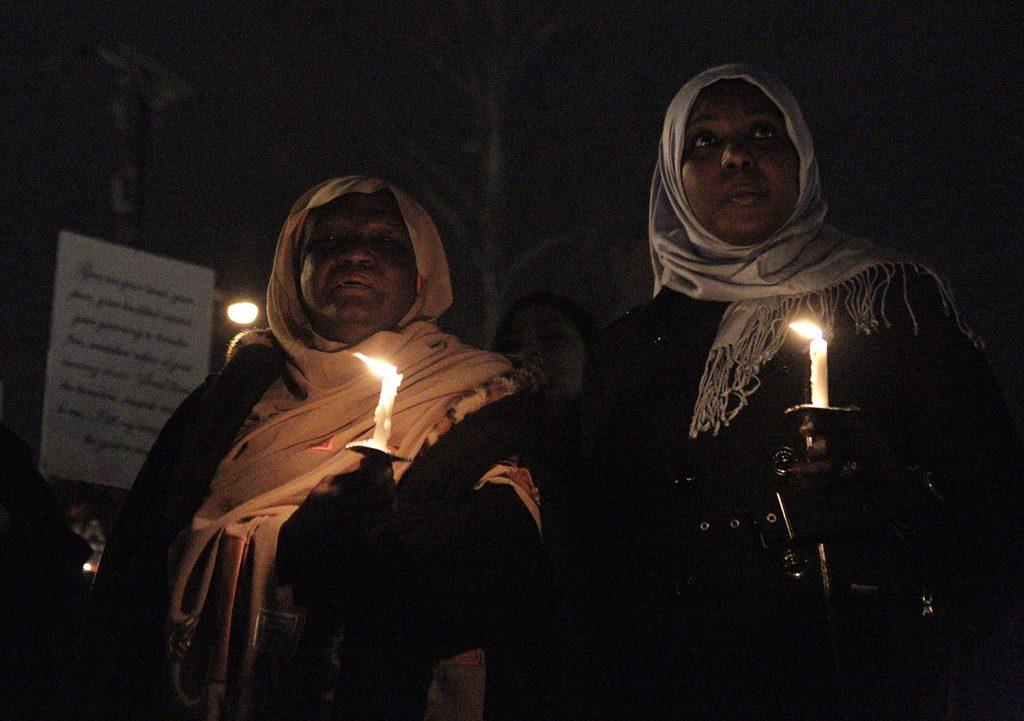 Throughout our history, Americans have protested unfavorable government decisions. This practice is fundamental to preserving democracy. Yet, such a respectable act has been wrongly associated with negativity, whining about the status quo or even violence. However, it is important to understand protest does not have to be and is not these stereotypical assumptions. Instead, it is a method to spark activism. It is a way to amplify the voices of the citizenry that leaders may not hear otherwise.
It is imperative to recognize that we should be protesting laws, regulations and rhetoric that harm our peers. We cannot be apathetic to issues if they do not directly affect us. But more importantly, we should not expect praise when we are actively protesting. We should be expected to do so in support of our friends, our acquaintances and strangers to protect against tyranny and discrimination because that is what an ally does. An ally is there and expects nothing in return.
While a federal court blocked Trump's executive order over the weekend and travel has resumed from the seven blocked countries, the fate of the ban still remains uncertain. Meaning, at any moment, it or another discriminatory law could be enacted.
It is easy to become complacent and think "we won," but we are far from it. To further progress and acceptance now and in the future, we must be willing to be good allies above all else, anytime, anywhere.