On Thursday, WKU's chapter of Habitat for Humanity hosted a fundraiser in Centennial Mall called Cream the Staff. Basically, the event gave students the opportunity to raise money for a noble cause while also letting them test their pie-throwing skills.
For every $1 donated to Habitat for Humanity, students were invited to throw a pie in the face of a faculty or staff member or fellow student. We attended the event and put together this definitive ranking of which participants had the best pie-in-the-face moments of the day.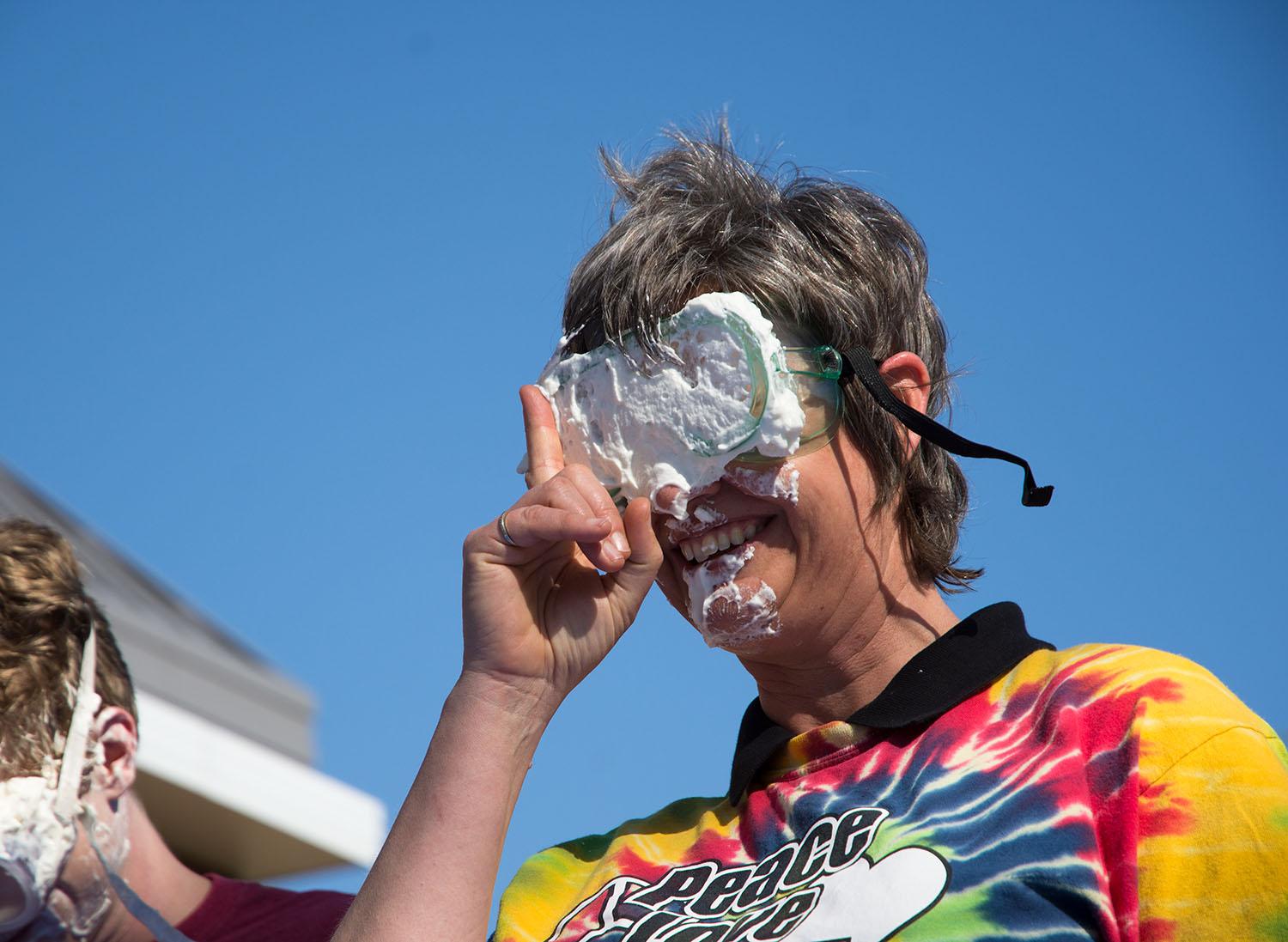 1. Jennifer Tougas, director of Parking and Transportation Services
Tougas was advertised as the main event. Students gathered to throw a pie at the director of Parking and Transportation —  perhaps some of them out of revenge for their latest $50 parking ticket. Tougas said she felt that a pie in the face was worth it to show a different side of the often-dreaded department.
"We do have a heart," she said, as she wiped whipped cream from her mouth.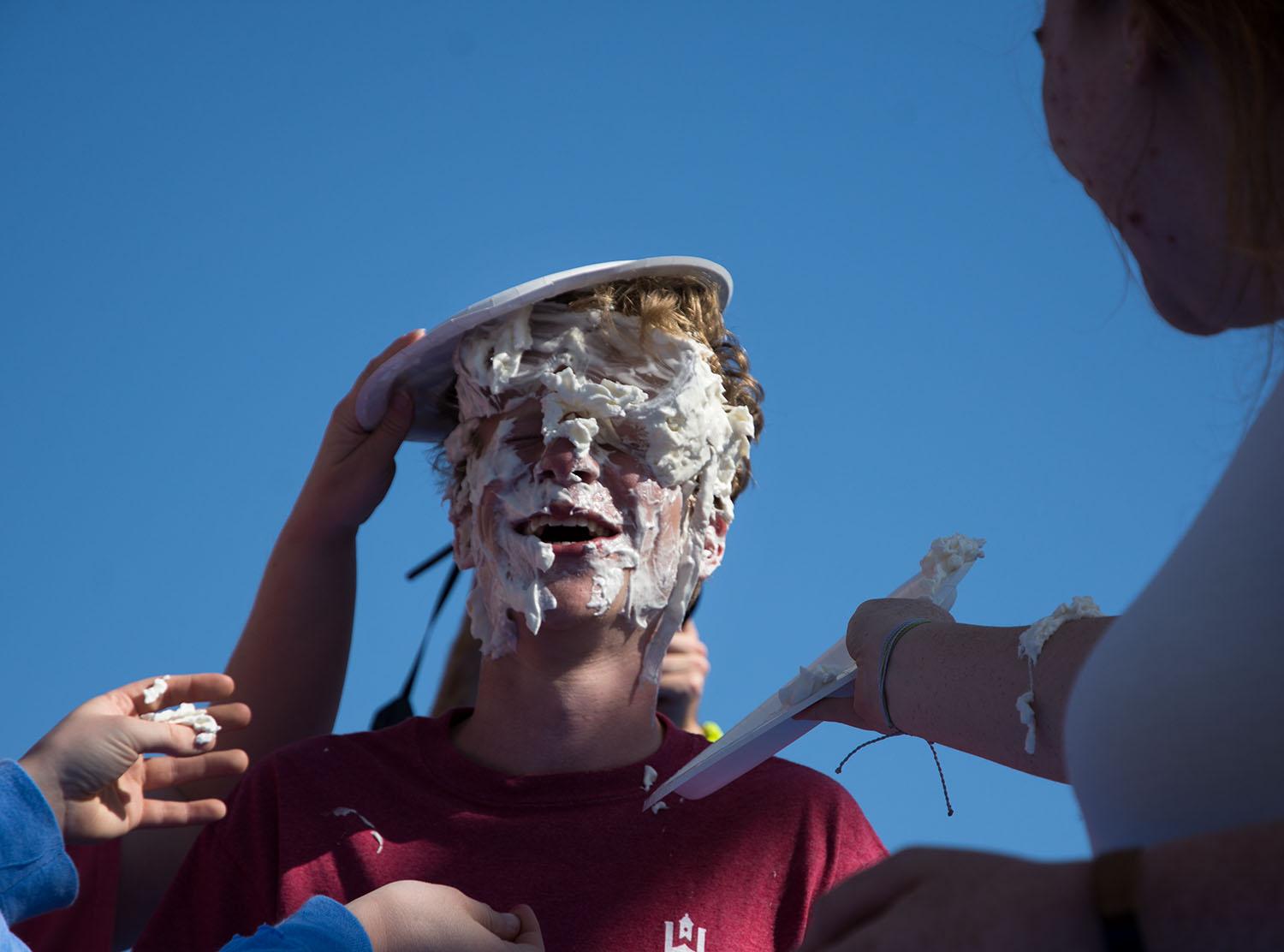 2. Connor Hounshell, current SGA Chief of Staff and candidate for SGA President
Houshnell said his willingness to be covered with whipped cream in the middle of Centennial Mall should show his fellow students just how far he will go if elected as their fearless leader.
"I think I look really good with whipped cream in my hair," Houshnell said.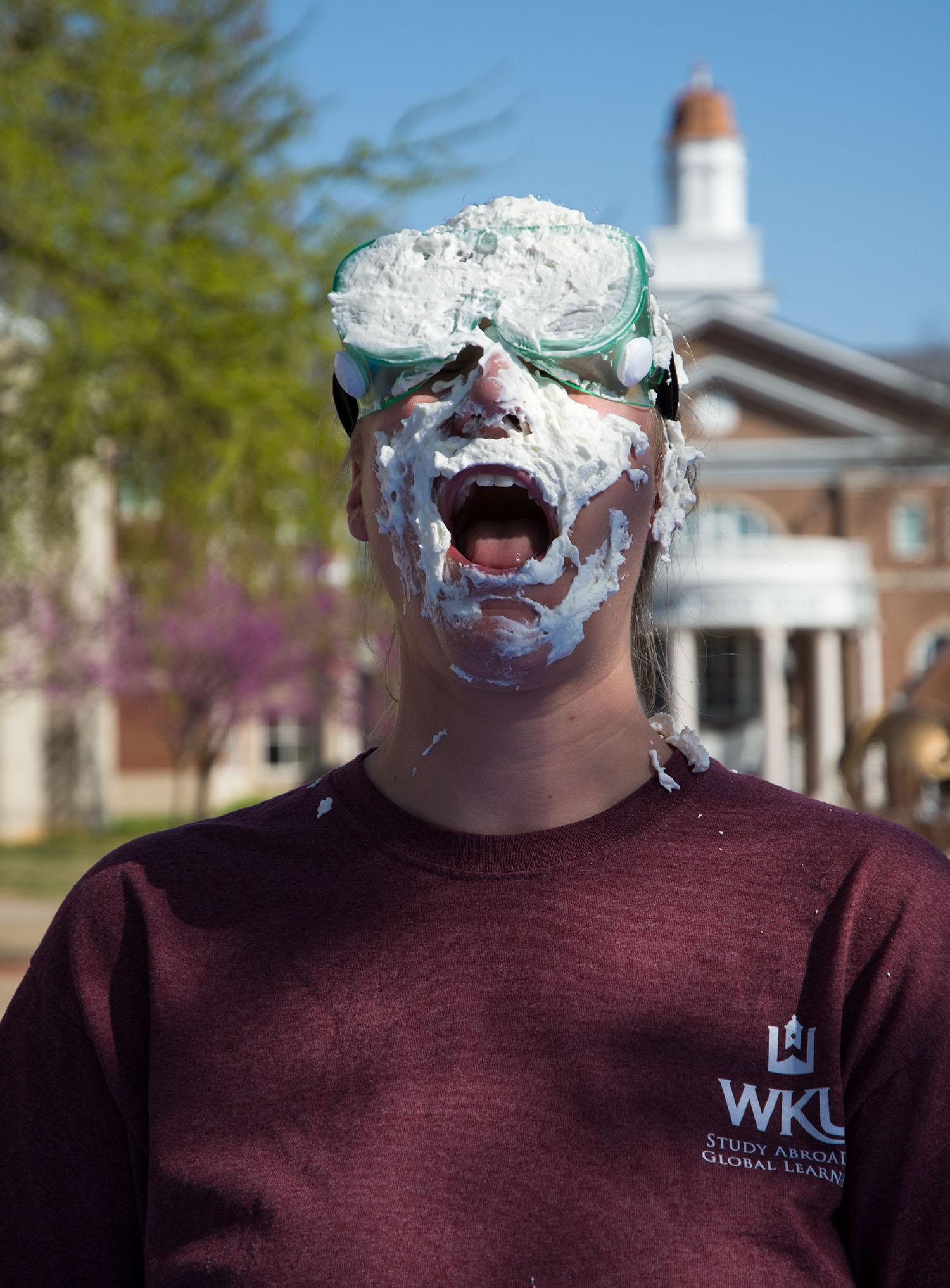 3. Krista Erickson, study abroad adviser
While the Office of Study Abroad and Global Learning doesn't have the same public relations problems as Parking and Transportation, Erickson said she is always willing to support the students, even if that means a particularly bad hair day.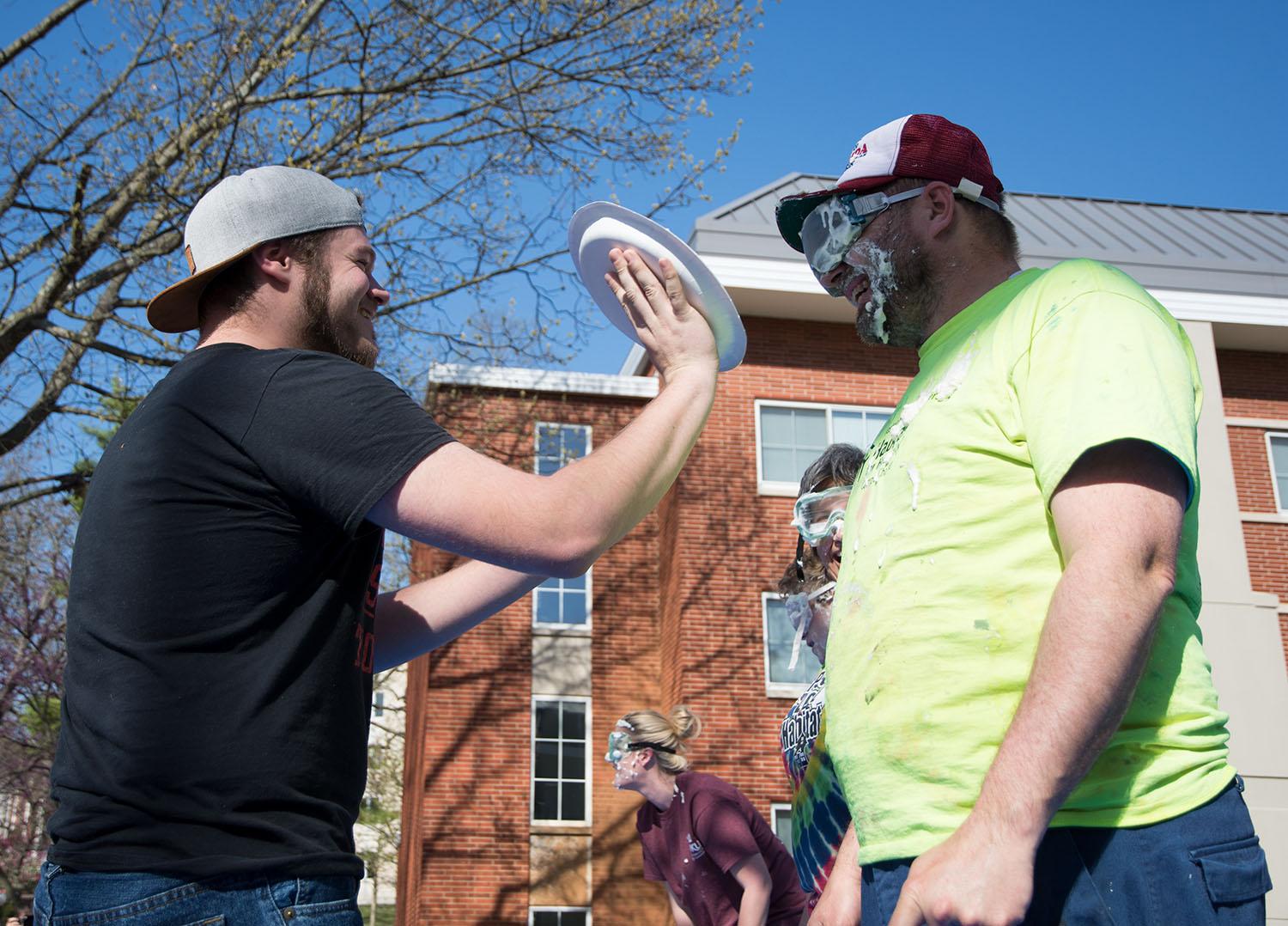 4. Bryan Reaka, Habitat for Humanity adviser and associate professor
Reaka was the most popular victim of the day, thanks to the members of Habitat for Humanity and one student who got an 80 on his most recent test. Despite being drenched in pudding and whipped cream, Reaka said that it is all worth it for the cause.
"We build more than houses — we're building a community," he said.