Imagine you're checking your phone in between classes. On Instagram, constant updates about your friends' lives, the latest trends and celebrity news are all at your fingertips. You may also encounter Instagram influencers like Lexington senior Shelby Hunstad.
Hunstad has a daily schedule packed with activities, work and classes.
Hunstad studies dental hygiene and cleans teeth at WKU's Dental Hygiene Clinic from 6 a.m. to 4:30 p.m. After her classes, Hunstad said she takes her dog outside, films brand product advertisements and completes a daily workout before studying and going to bed. She utilizes her time on weekends to create content for her social media platforms.
Hunstad found her passion for dental hygiene in high school. She decided to major in dental hygiene after learning more about the profession during her junior year.
"I wanted to help people in some way and make a difference," she said.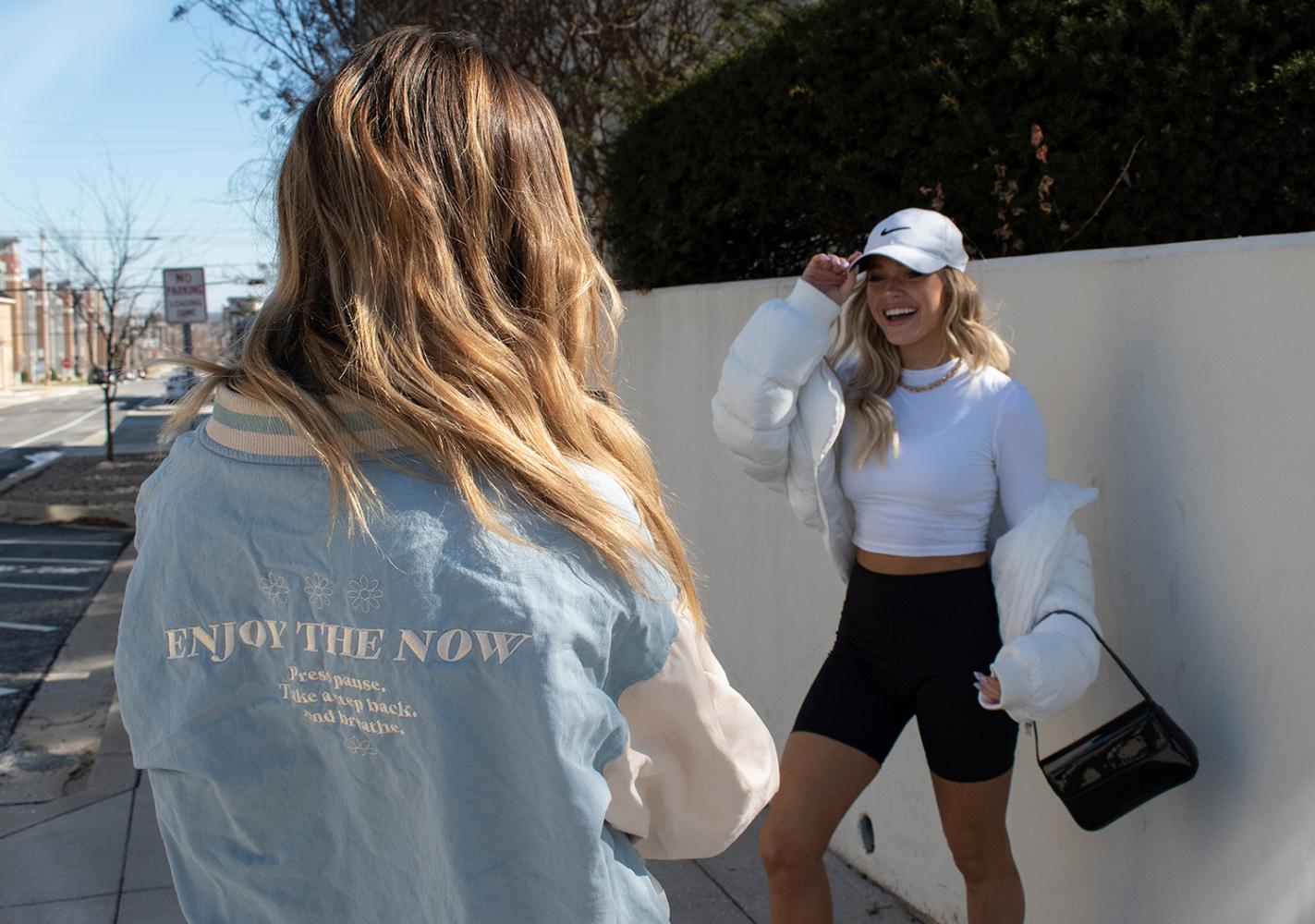 While modeling for local photographers such as Brandon Keith and Alley Tamburrino in college, Hunstad began to notice significant growth on her social media accounts. Being an influencer wasn't on her radar at the time. Hunstad said that the idea to make a career out of being an influencer came after she received messages from companies asking to work with her.
Hunstad said her following began to grow after she worked with photographers..
"They posted the pictures they took of me and that's mainly how I started to grow," she said.
Hunstad has 27,000 followers on Instagram and said her mission is to inspire, motivate and create positivity for others using her platforms. She works with brands such as Princess Polly, 12th Tribe, Boohoo, Hello Molly and others.
However, Hunstad expressed that many people don't take her influencer work seriously, despite her working with trending brands. She has received backlash from people who believe social media work is not a real job, but she said that for her, it is a career.
"I have made more money from social media than I ever have waiting tables," Hunstad said. "It pays my rent, my bills, and I have fun doing it."
Hunstad's best friend and roommate, Alexis Mueller, is a senior from St. Louis, Missouri and also works as an influencer. Mueller navigates the social media landscape alongside Hunstad.
"It is so easy to stay inspired and motivated when you have so many friends wanting to do the same thing," Mueller said.
Mueller's Instagram account saw rapid growth beginning in her freshman year. Mueller said her account following has increased from 4,000 followers to 45,000 since she began college in 2019. She currently works for Cotton On, Triangl, Panda Express, Dippin Daisys and more. Like Hunstad, being an influencer has become her main source of income.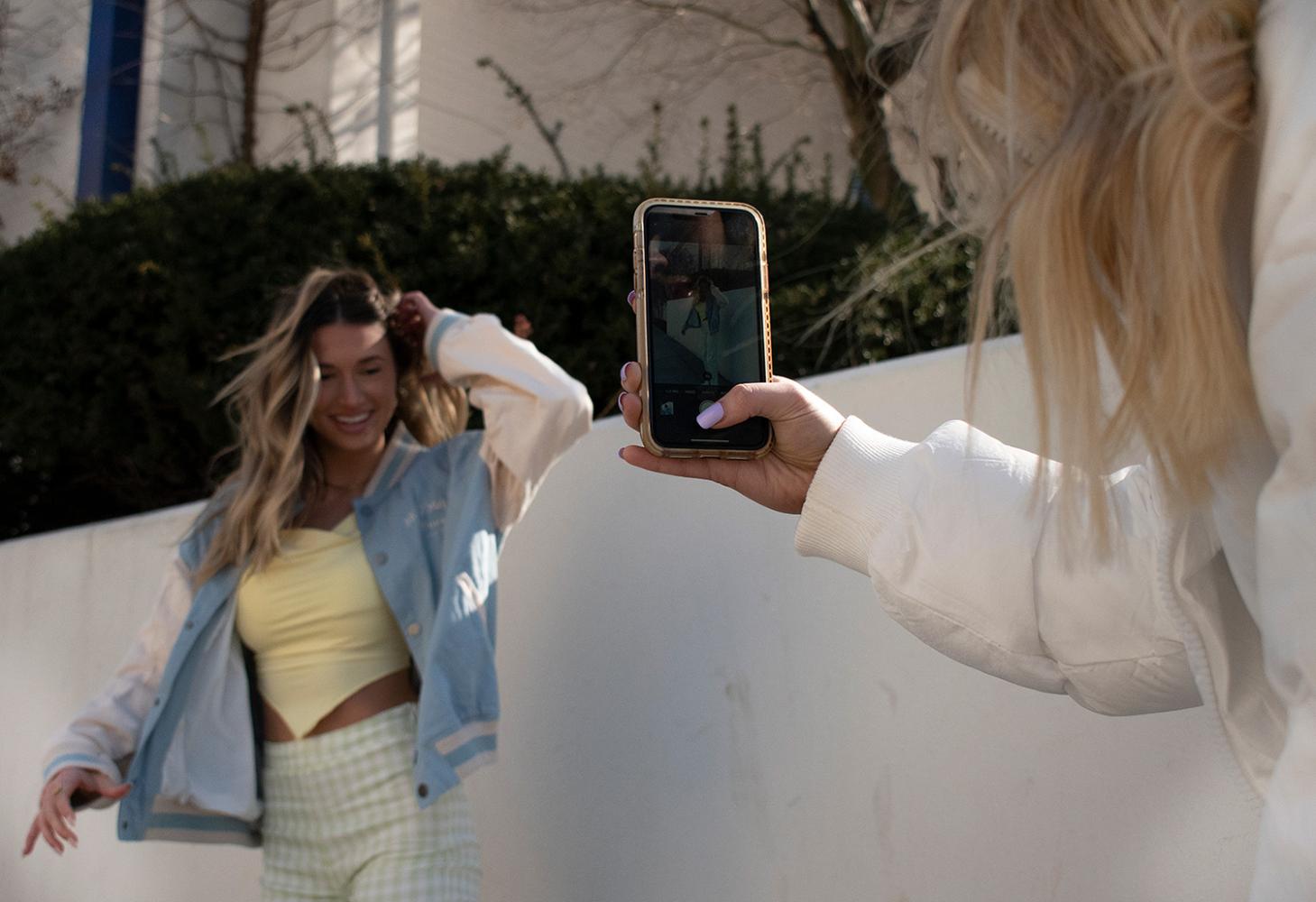 Both Hunstad and Mueller said that genuine work and lots of time goes into creating the glamorous aura that radiates from their social media pages.
"We have deadlines for companies most of the time, which is stressful when you have that on top of school," Hunstad said.
Hunstad and Mueller manage giveaways and produce additional content for platforms like TikTok, YouTube and Pinterest to increase their following.
According to Mueller, new content needs to be posted every 24 to 48 hours to stay relevant. Hunstad and Mueller also have to put thought into how they can gain their followers' trust.
Mueller said she strives to build an authentic relationship with her followers, which consists mostly of women between the ages of 18-24. She said she evaluates the values of companies before she promotes their products or services. Mueller also tests skincare and hair products on herself before sharing her opinion with her followers.
According to Mary Jane Gardner, an assistant marketing professor at WKU, the strength of influencer marketing is found in the influencer-follower relationship.
"Influencer marketing, when done correctly, adds a level of credibility and authenticity lacking with traditional marketing efforts," she said.
There are between 3.2 and 37.8 million influencers worldwide, according to EarthWeb.
"I think right now it is pretty hard to grow on Instagram with such a saturated market," Hunstad said.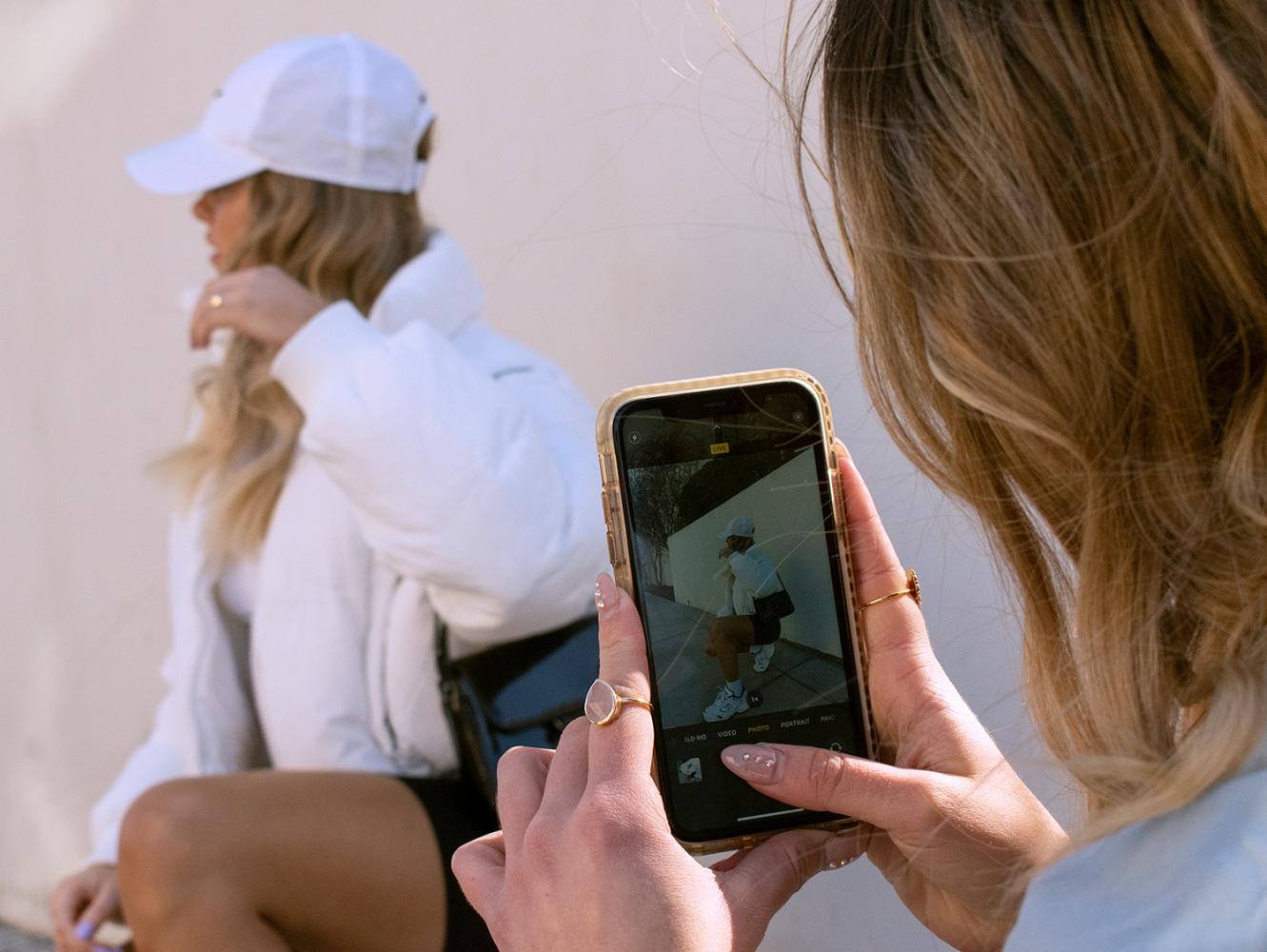 Gardner believes more brands will turn to micro and nano influencers in the future, rather than celebrity influencers.
"These categories of influencers have significantly few followers, but they have greater personal relationships with their followers which often leads to a more loyal and engaged following," she said.
Hunstad explained that brands offer little in exchange for effective content creation due to all the competition. She said she has learned to negotiate with companies for compensation.
"When working with brands, you really have to know your worth," Hunstad said.
Content creation can be personal. Mueller said she wants to make a conscious effort to share her bad days with followers as well as the good ones.
Hunstad said she also is self-aware about only sharing the good parts of her life with her followers. Despite her influencer status, she said she still feels insecure when she sees other people post about things like traveling, for example onInstagram.
"Sometimes I do feel like I am not doing enough or I'm not where I'm supposed to be," she said.
At times, social media has affected Hunstad's mental health.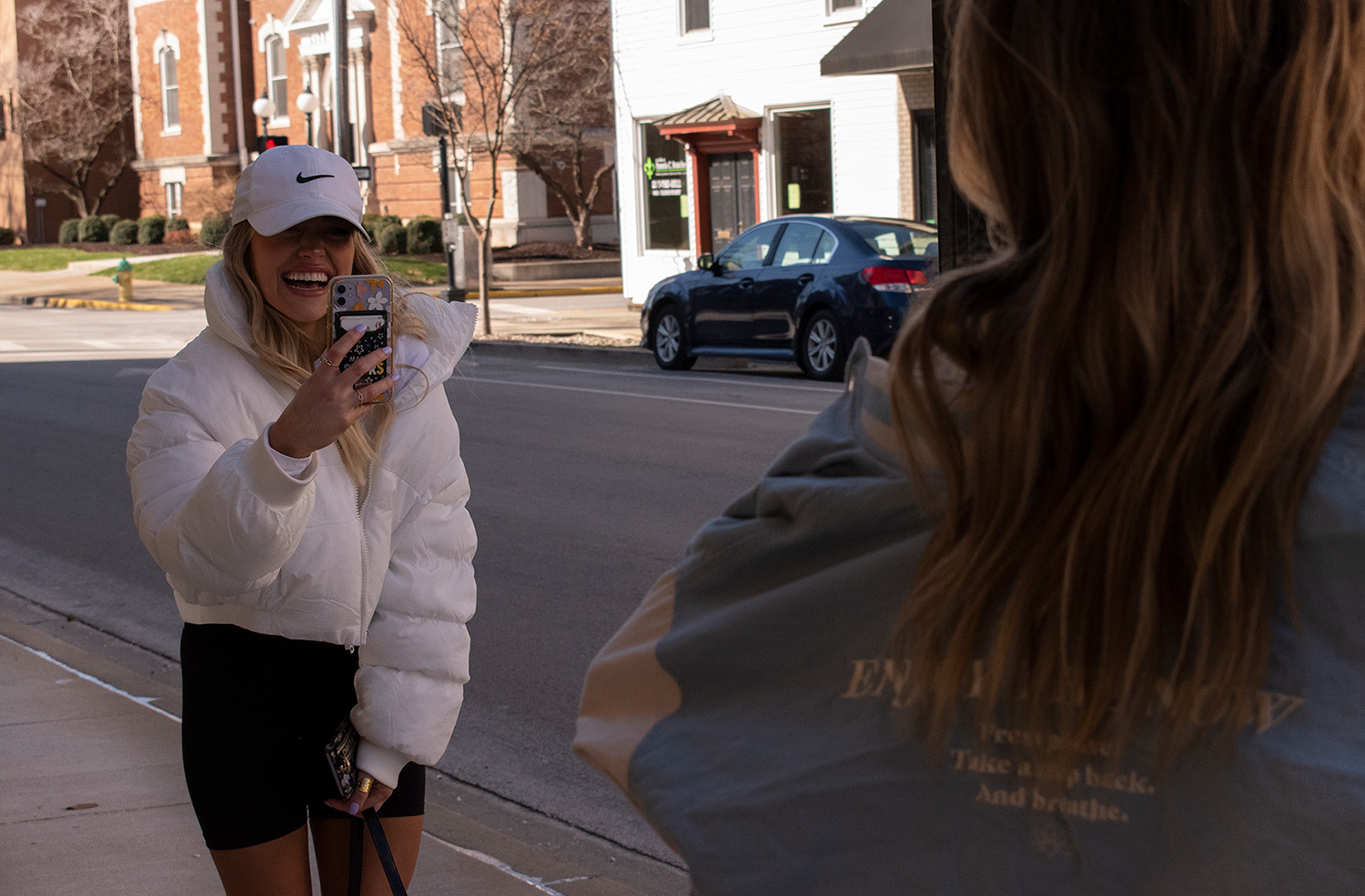 "I think at school I definitely don't fit that aesthetic of how I look on Instagram," she said. "Sometimes I will get in my head about not looking put together and get a little down on myself."
Negative comments affect her as well. Hunstad said she once cried for around an hour after receiving a hurtful comment on a video.
"I let this stranger's opinion affect me so much. It sucked," she said.
Both Hunstad and Mueller said they developed boundaries for sharing their lives on social media.
Hunstad said she keeps personal details about her life like her relationships private, and when she does post something personal, it is to build relatability with her followers.
"At the end of the day, social media is supposed to be a fun and creative space to express yourself," Mueller said.
Both women said they hope to continue their social media careers after they graduate in May. Hunstad said she plans to move to Nashville to work in the dental hygiene field while Mueller said she and her boyfriend will be moving to southern California. Mueller said she will do social media work full time and hopes to grow her YouTube channel.