On Friday, the WKU Dance Department opened its annual showing of "Winter Dance: Fairy Tales and Fables" in Van Meter Hall. The show included excerpts from Snow White and the Seven Dwarfs, The Three Little Pigs, and The Tortoise and the Hare, weaving the stories together for a dance production reminiscent of childhood.
For some people in Bowling Green, Winter Dance is a way to start off the holiday season and support local art. Landon and Christina Harting, a couple from Bowling Green, were excited to be back to a Winter Dance show after being unable to attend for a few years.
"It was super cool watching them just interact with people while the show's going on, and then they get to see those dancers on the stage again," Landon Harting said.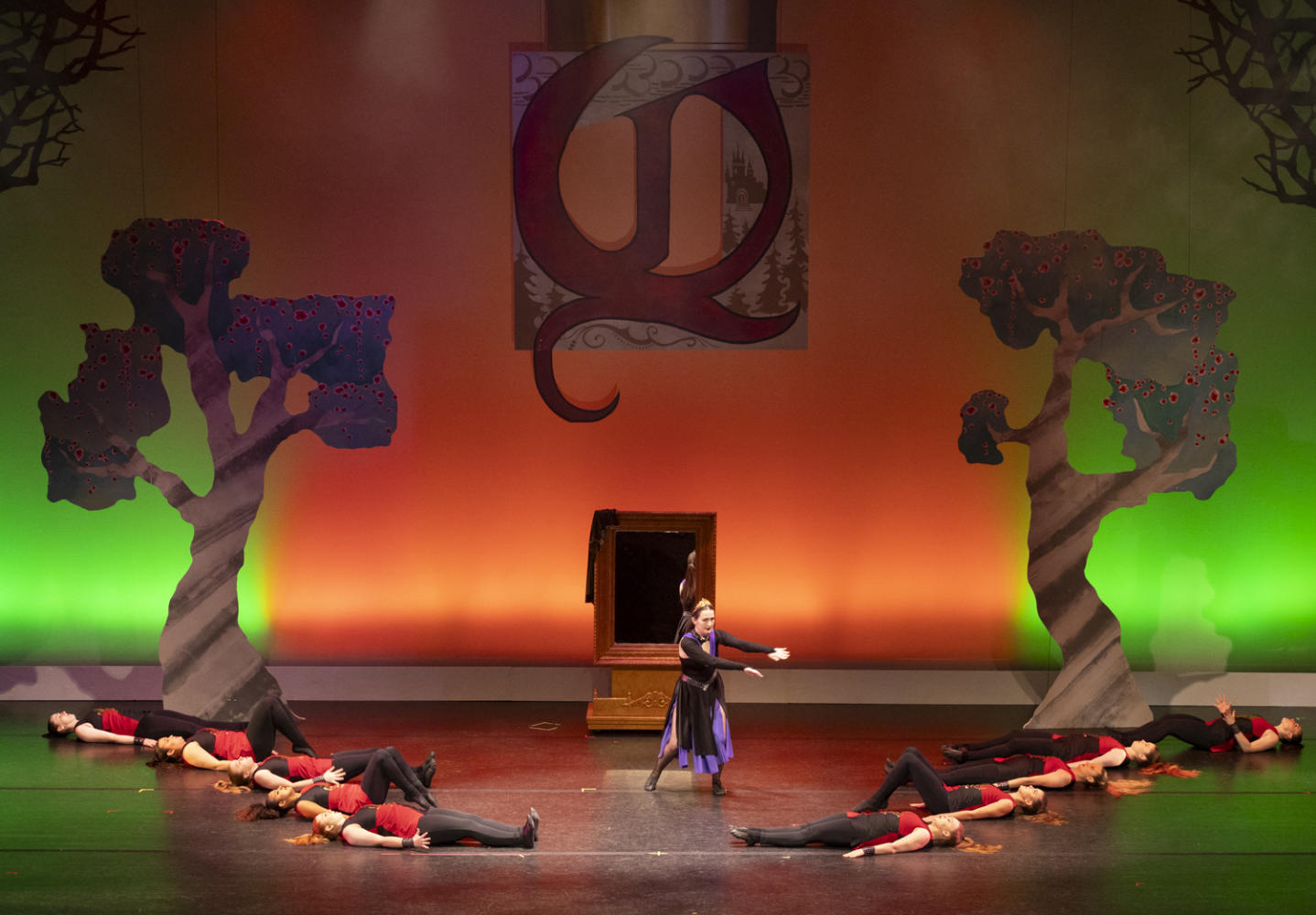 They said many things brought magic to this show, but one of the coolest things was the intermission. On Friday, the students masqueraded as characters and came into the lobby during intermission to meet and take pictures with kids in the audience.
After changing from their fairytale costumes, dancers were able to go to the lobby to collect their flowers and praise from those who came to see them.
Freshman Emilie Aylward from Franklin, Tennessee, participated in the annual Winter Dance this weekend as a cast member. She said she has been dancing her whole life and chose to attend WKU specifically for the dance program. 
"Dance has always been constant in my life," Alyward said."Whenever anything is going wrong, I can always turn to dance and just not think of it. It has always been my passion."
Alyward said being in the program allows her to take classes with different techniques, such as modern dancing and ballet. She said she could fit those into her schedule despite being a double major in exercise science.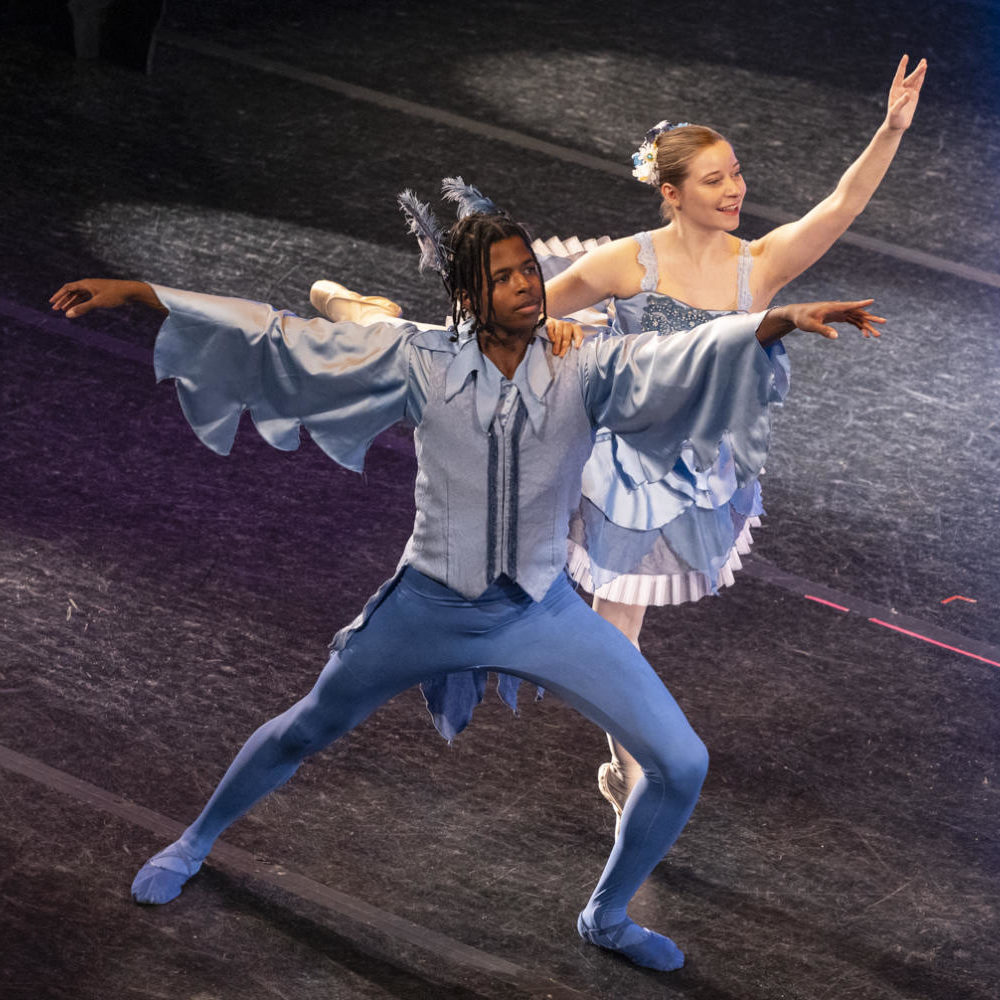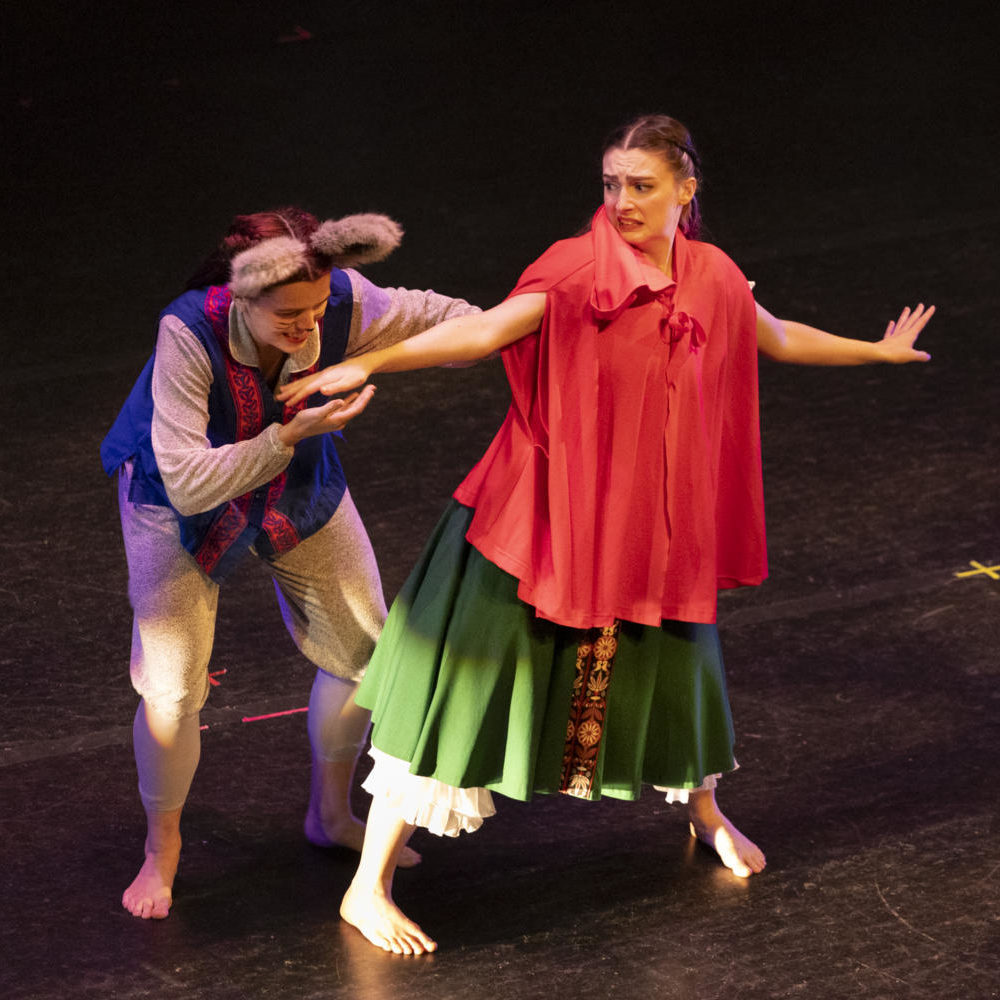 Aylward, who appeared in the finale, said she was more than excited to be able to see the whole show from start to finish behind the curtain.
"I've never seen a show be put together like this before, and I think it's kind of a new awakening," Aylward said.
Freshman Forest Darst from Campbellsville said a lot goes into producing a dance show such as this one.
Darst said that all the participants in the show were in the WKU Dance Company, and each person had to audition to be included. The rehearsals for the company can range from three to four hours each weekday to get dancers prepared for the show. Those in the dance company must take two technique classes and audition at the beginning of each semester, she said.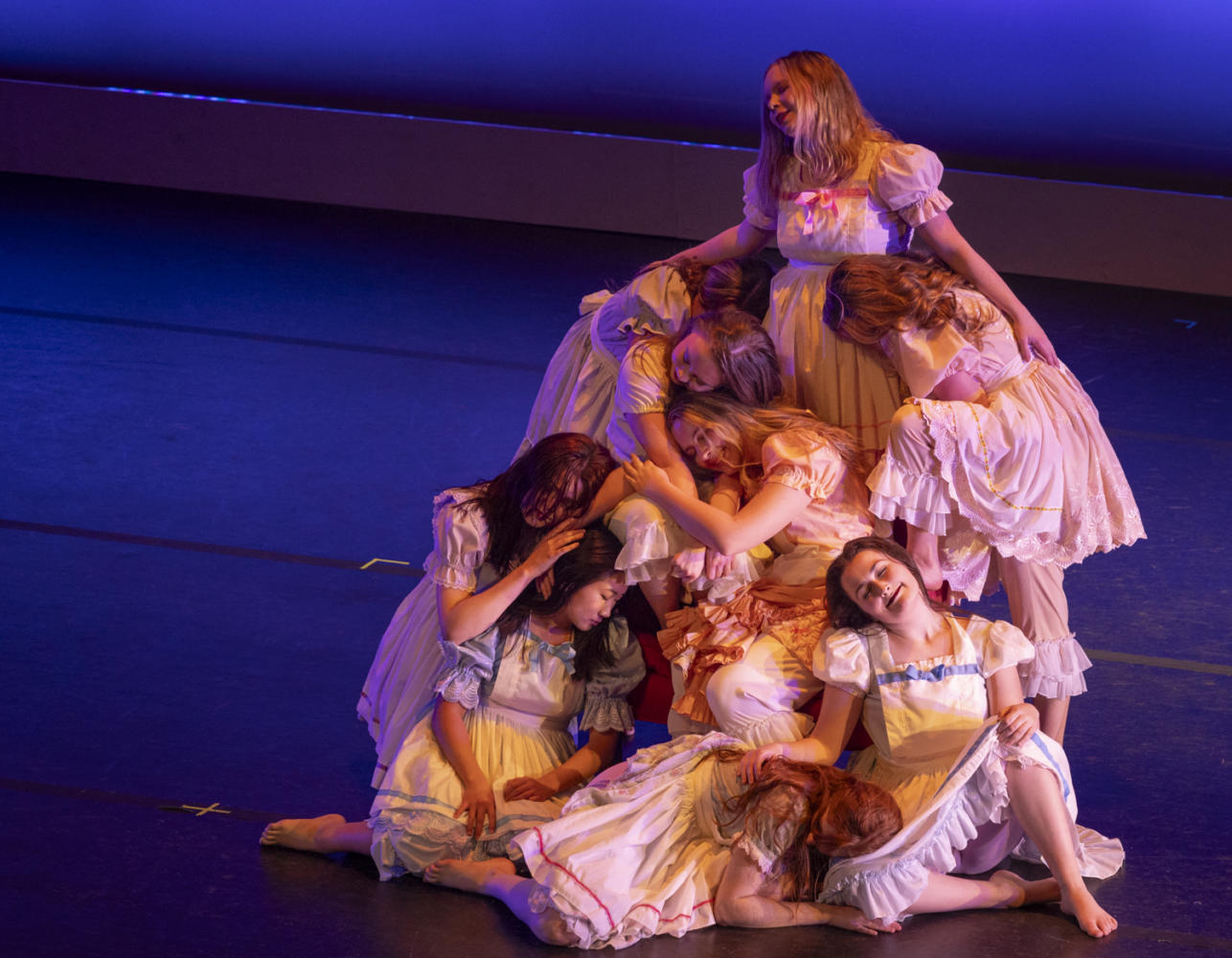 Winter Dance is one of the main forms of funding the Dance department receives, along with Last Chance to Dance, Kick the Clock, and The Dance Project, Darst said. These other shows give others in and outside of Dance Company the option to perform in a show during the semester.
Darst said that being a dance minor has pushed her to be the best version of herself.
"I've gotten to learn choreography, student choreography as well as instructors, which has been a great thing," Darst said."Even the students here, the teachers, they all help each other and they want you to do your best. They push you to improve and get better."
Marissa Burch, a sophomore from Louisville, was cast as a young dreamer and Goldilocks for the show. Burch mentioned that she had been working on the show since the first week of the semester, auditioning as soon as she got back from break.
Burch said the people on the stage with her have become some of her closest friends due to the frequent classes and rehearsals they share.
"Being in WKU's Dance company is a lot of hard work and a lot of dedication, but a lot of fun. We rehearse a lot, but we definitely have a lot of fun times. I really enjoyed getting in like cast bonding moments," Burch said.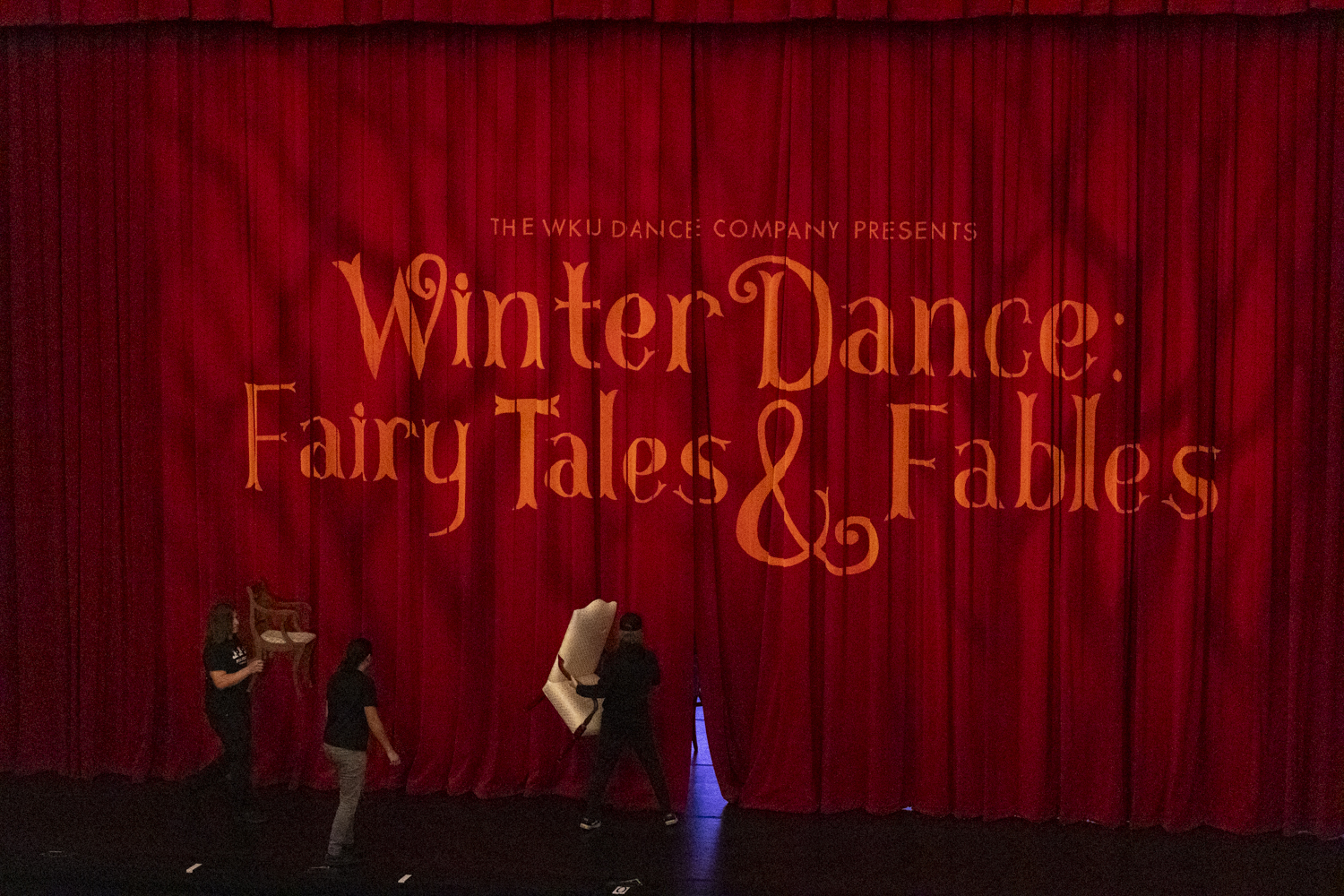 WKU's Winter Dance is one of the two MainStage shows happening each year, with the next being an Evening of Dance next semester. If you miss this show, watch Last Chance to Dance and The Dance Project.
WKU's final Winter Dance performance will be at 2 p.m. on Sunday in the Van Meter Auditorium.