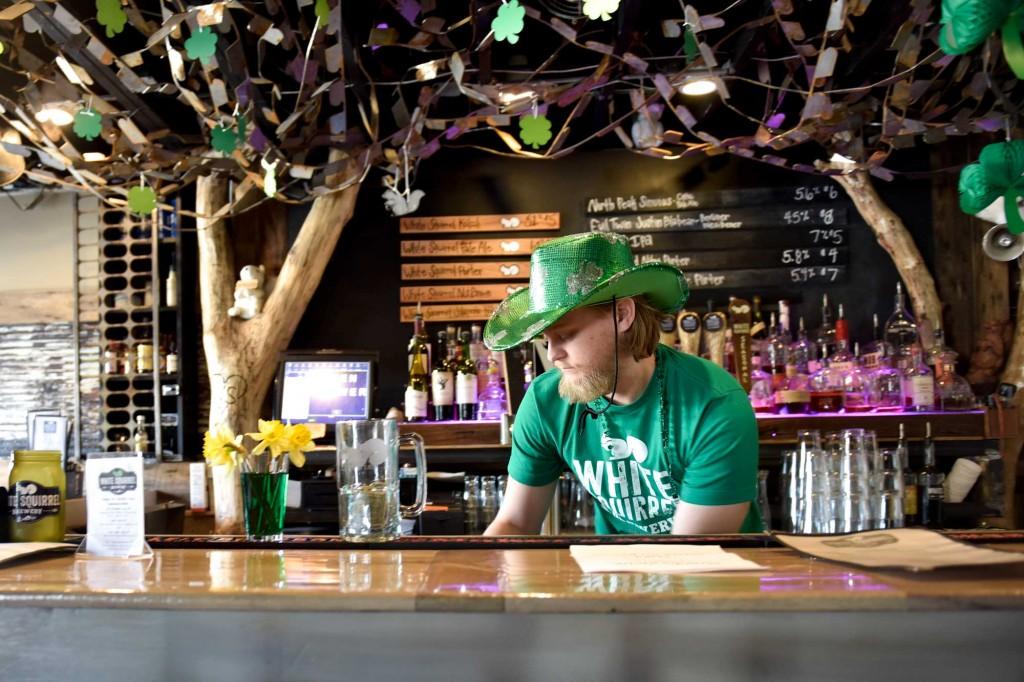 Clovers and green lights hang from the ceiling, shining an emerald glow on merry faces by the bar. A burly man with a burlier beard welcomes guests to their seats, then turns around to fetch a green beer for another customer.
A band is playing a raucous tune. They wear all black with matching kilts. One grips a ukulele. Another sits atop his drum with his kilt tucked up under his leg, pounding a beat.
A couple toasts small glasses of beer — the first from a full flight of flavors arranged in a row. The beer is a brilliant green shade topped with white foam. Its tempting smell fills the room from glasses on nearly every table.
White squirrels painted on the walls watch as their human patrons devour shepherd's pie and hot chicken. They watch as more rounds of drinks are ordered. They watch as stories are shared and memories are made.
The burly waiter with his burlier beard is approaching your table. You can see his tattoo sleeves up close now as he hands you a menu, and you spot a smile through his mustache.
It's St. Patrick's Day at White Squirrel, and it's time to celebrate.
Check out our photos from the festivities below, and be sure to pay White Squirrel a visit soon if you missed it.
This post is sponsored by White Squirrel.
Photos by Morgan Hornsby, Tucker Covey and Sawyer Smith.