Universities across the country are choosing not to have students return to their campuses due to the COVID-19 pandemic. However, after being closed since March, WKU's campus reopened its doors this month and subsequently welcomed in a new class of freshmen — 443 students larger than last year's freshman class — whose college experience will be unlike any other in WKU history.
WKU's incoming freshman class already faces a unique beginning to their college life after a decidedly tumultuous end to their senior year of high school. When most people think back to their first weeks on a college campus as a freshman, they usually remember crowded social events and free T-shirts, not guidelines for social distancing and free face masks.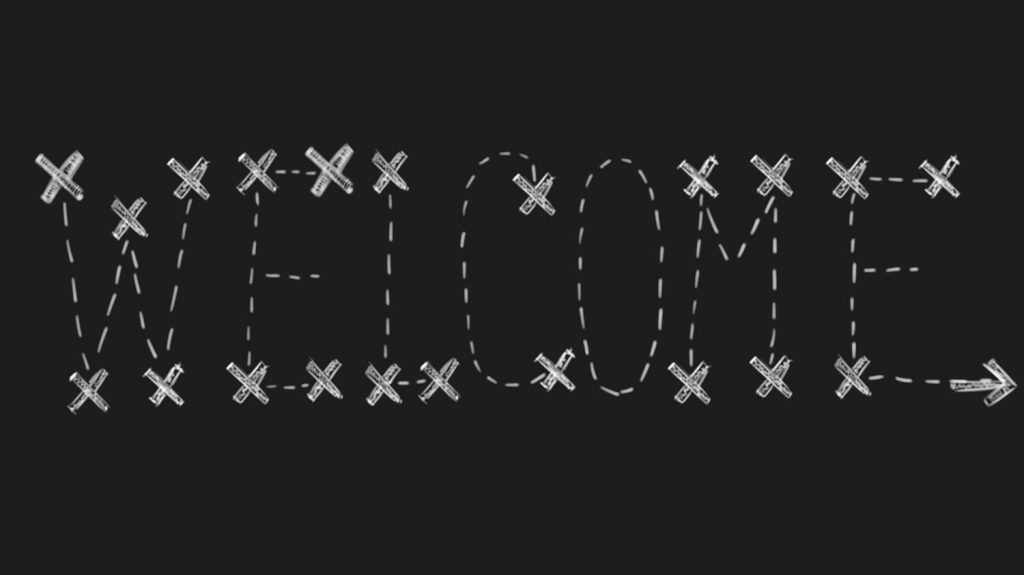 "It's definitely been a culture shock because it's like, this is going to be the new normal for everyone," said Derby Marshall, a freshman from Draper, Utah. "I'm actually really surprised with myself, though, for being able to put myself out there even with all the new social distancing enforcements and rules and precautions."
For incoming freshmen, MASTER Plan is usually a week full of events designed to get students adjusted to the feeling of a college campus by keeping them out of their rooms and involved with each other. During a pandemic, things have changed. 
"A lot of the sessions were broken into smaller groups or over Zoom, and they canceled the big party and the picture on the football field," said Louisville freshman Jaédyn Embry. "That was kind of disappointing, but you have to do what you have to do."
Many students felt the same sense of disappointment with the change in plans during their first week on campus, but this disappointment was accompanied by feelings of understanding and responsibility during such an unusual time.
"I wish I could have gone to more active events during MASTER Plan, but I understand the safety precautions which unfortunately put a lot of social events online," said Chris Muller, a freshman from Hendersonville, Tennessee. "I've still been able to make friends in small groups to be conscious of social distancing, and I'm trying to be very aware of personal boundaries."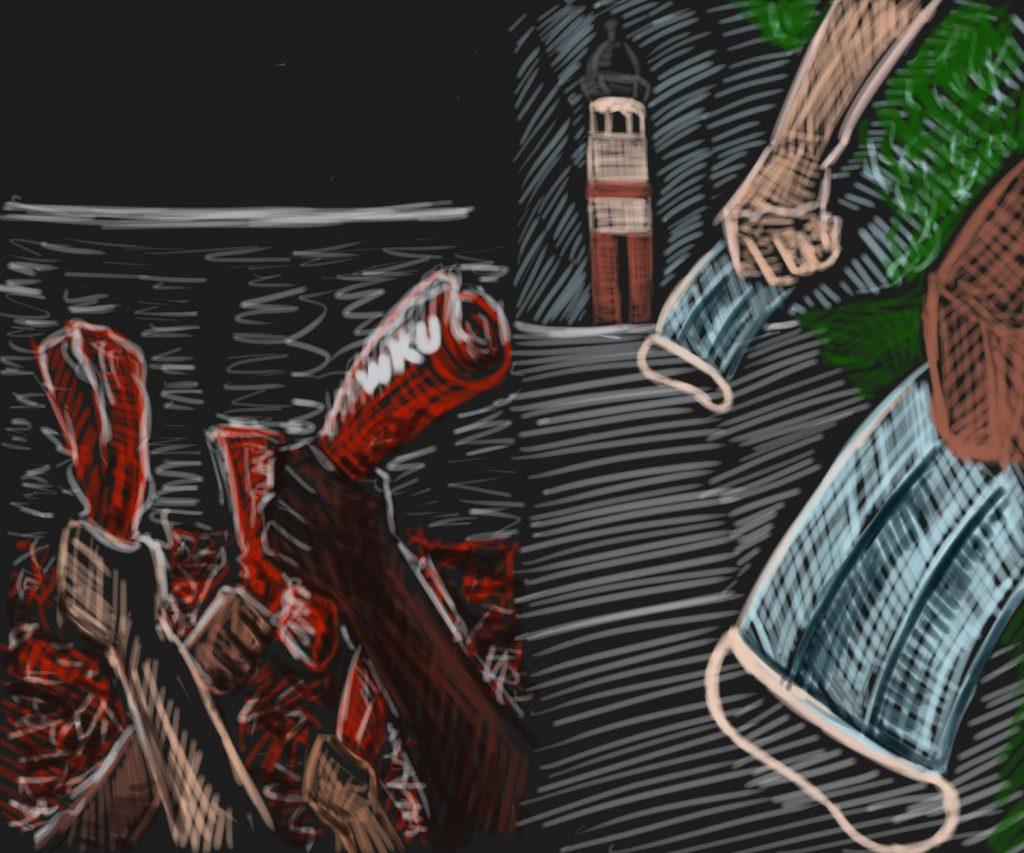 As a precaution against the coronavirus, the university made changes to another trademark experience of freshman year: move-in. Typically chaotic days at WKU looked very different for this year's freshmen due to the social distancing guidelines put in place across campus.
Embry said that before move-in, he signed up for a 20-minute slot on the housing portal. When he arrived on campus, he had those 20 minutes to move his belongings from his car to his dorm room, and he was the only person with access to elevators during this time in order to comply with social distancing guidelines. 
"As far as logistics went for move-in day, it was much more organized," Embry said. "Honestly, I think it would be good for the university to use this system even if COVID-19 didn't exist. The whole building wasn't all trying to come at the same time and it took less than 20 minutes to get everything up there."
Even though the changes to move-in required more preparation and organization than in past years, Marshall said the day she moved in was an unexpectedly positive and safe experience for her.
"We did have limited time to move our things up to our room, but it honestly really helped because the time slot meant there was no one else in my hall when I was moving in," she said. "It was actually really nice because I wasn't so stressed."
The biggest worries for many freshmen have centered around the changes being made to their first ever college classes. Many of them will experience a college class for the first time via a computer screen, which presents challenges for students with hands-on majors and those looking for personal interaction with professors and other students.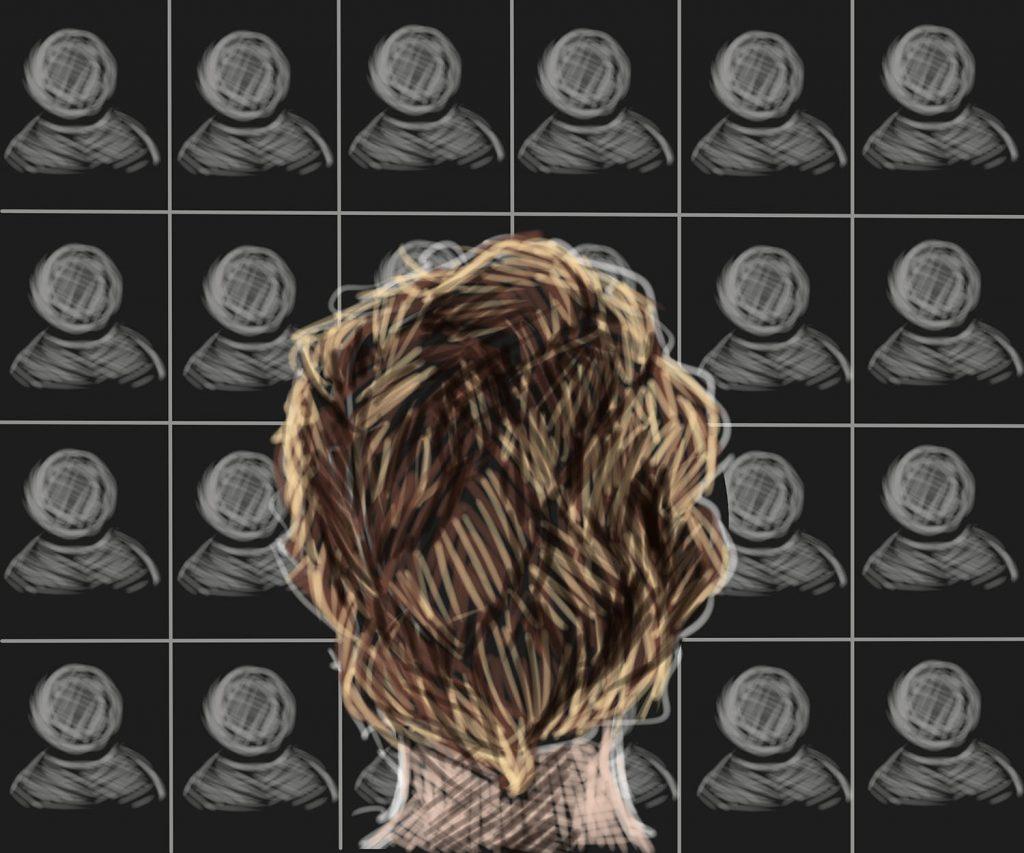 Embry is majoring in public health, so his schedule of STEM classes and labs that would already feel daunting to many freshmen have presented him with a new set of concerns after most have been converted to an online format.
"I'm honestly very nervous and worried because we did transition to fully online high school classes last semester," Embry said. "It's really hard, going from being in such an interactive space where you can ask questions and get answers on demand in collaboration with your peers. So far, I'm trying to be positive and trust that my professors know what they're doing."
Marshall, a graphic design major and animation minor, said she knows her online classes will be a unique way to experience her major and build her skillset. 
"I'm so glad we got a little taste of online classes in high school because it would have made it so much harder for me to just transition right now all of the sudden," Marshall said.
As a vocal performance major, Muller has mixed emotions about his online music classes.
"I'm a music major, so I'm already aware that we will have no live audiences at performances," he said. "I definitely want to perform and for people to hear our hard work, so I'm a little sad for sure. We're also only allowed to sing for certain amounts of time in class, which is also upsetting." 
Despite the sacrifices of attending college during a pandemic, Marshall expressed optimism for the future. 
"I'm just thankful and excited to be here for even a week so far," Marshall said. "So many of us actually care about stopping the spread. You can look around right now at people wearing their masks and following the protocol. I think our generation really cares about each other. We know these things matter."