WKU President Timothy Caboni used scissors to slice the green ribbon that was tied into a bow outside Fresh Food Company. The ribbon-cutting ceremony, which also featured Director of Sustainability for the Office of Sustainability and geography professor Leslie North, celebrated Fresh's Green Restaurant Certification. 
"As we continue our work to pioneer sustainability initiatives, we must continue to work together," Caboni said. "We will continue to create dining options that are better for the environment." 
Fresh, found at the heart of the Downing Student Union, is the first restaurant in Bowling Green, and the first on a college campus in Kentucky, to receive the Green Restaurant Certification. 
The Green Restaurant Certification on the morning of Jan. 30 was the most recent of an abundance of sustainability efforts made to WKU's campus since 2008 when WKU's Office of Sustainability was created. 
"A significant amount of work went into earning the certification," North said. "We had to demonstrate compliance with sustainability ideals related to energy, building materials, water consumption, food resourcing, waste management and education."  
Fresh was able to accomplish the certification by recycling leftover grease into biodiesel, composting both pre-consumer and post-consumer waste, reducing disposable and packaging wastes and installing a water bottle filling station. 
"These steps are just the beginning," North said. "We will continue to pursue creative and innovative strategies that enhance sustainability practices." 
The Green Restaurant Certification is just the tip of the iceberg of environmental-friendliness at WKU. Green Thread, WKU's environmental sustainability platform, has changed the way students dine on campus through responsible sourcing, waste minimization, efficient operations and transportation management. 
According to the Office of Sustainability, these efforts include pre-consumer and post-consumer waste composting across all on-campus restaurants, when at one point Fresh was the only restaurant that composted both. Fresh also uses herbs from WKU's own Garden Commons and locally bought foods. 
The Office of Sustainability hopes to further food sustainability at WKU by eventually composting both pre-consumer and post-consumer waste at football and basketball game concessions. 
To accompany the improvements in dining, WKU has also taken steps toward improving the sustainability of its buildings. 
The Office of Sustainability has moved WKU toward building and renovating buildings that are certified by LEED, the international sustainability standards. Five of WKU's buildings are now LEED certified: Gary Ransdell Hall, Music Rehearsal Hall, Ogden College Hall, DSU and Augenstein Alumni Center.
Outside of WKU's buildings, the university is also conquering sustainability on its grounds. In an overall effort to become more environmentally-friendly in groundskeeping, the Office of Sustainability has implemented low emission, bio-ready diesel mowers and has begun collecting leaves to harvest and use for compost on campus.
Furthermore, WKU's biodiverse campus harvests rainwater, uses organic pesticides and fertilizer and has integrated sustainable pest management. These practices led to WKU becoming a National Wildlife Federation Campus Pollinator Pledge Participant in 2019 and Certified Wildlife Habitat in 2017. WKU also became a Tree Campus USA in 2011. 
To maintain campus, green cleaning was implemented in 2005. WKU moved to cleaning products that are approved by the U.S. Environmental Protection Agency. "Green Certified" paper products were also installed in all the restrooms across campus.
Most noticeably, green cleaning has come to include recycling practices on campus. WKU uses a single-stream recycling process in which plastics #1-7, paper, aluminum, glass, tin and cardboard can all be recycled. 
Sustainability has not stopped there. Parking and Transportation Services at WKU are making efforts.
WKU implemented The Carless Program to encourage students to leave their cars at home for the fall semesters. The university also offers carshares and a bicycle safety training program. 
To improve parking on campus, Parking Structures 1 and 2 were upgraded to become more energy efficient in 2010, and Parking Structure 3 received a Parksmart Certification in 2018. According to WKU's website on sustainability, parking lots are made with permeable concrete and designed to reduce stormwater runoff.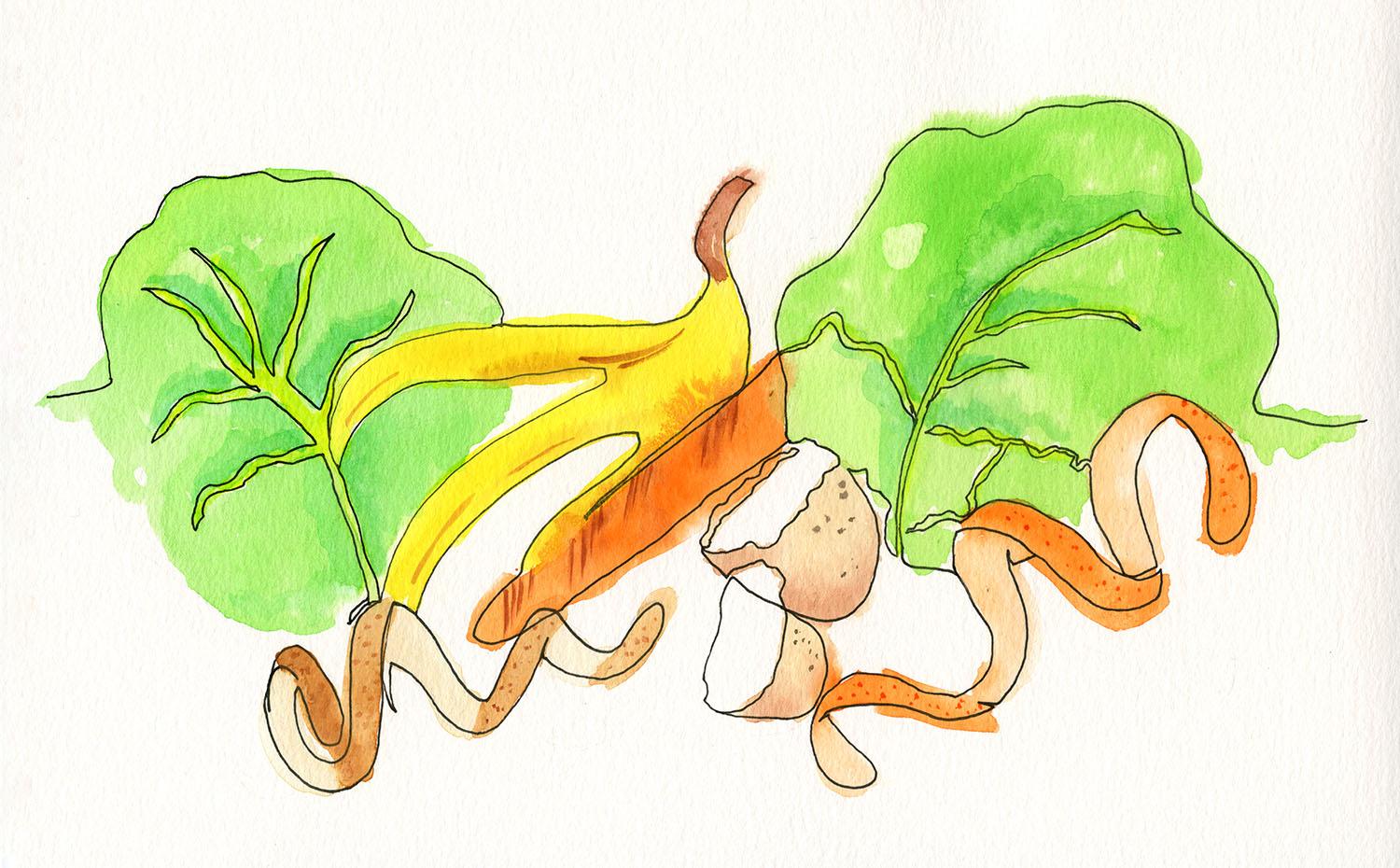 WKU is currently working toward becoming a certified Bicycle Friendly University as it attempts to replace the VeoRide program that is ending after two years of service, according to WKU's website. The League of American Bicyclists says that a Bicycle Friendly University offers "well-connected infrastructure, bike maintenance and storage options, theft prevention programs, biking skills classes and social biking events, and the staffing to support better biking."
The Office of Sustainability also says that it has partnered with WKU Parking and Transportation, ORAC, and the City of Bowling Green to create a bicycle safety training program for students that will bring WKU closer to its Bicycle Friendly University certification. 
Students often get involved with sustainability programs on campus. Elaine Losekamp, a senior agriculture major from Bowling Green started the Food Recovery Network in January 2019.
"I had been concerned about food waste for a while," Losekamp said. "I attended the Association for the Advancement of Sustainability in Higher Education conference in October of 2018, where there were presentations by members of food recovery organizations from different universities."
When Losekamp returned to campus, she started the Food Recovery Network. The network recovers safe-to-eat leftover food from dining locations and donates it to organizations that feed people in need. To date, the network has recovered 1,700 pounds of food from Einstein Bros. Bagels and DaVinci's. Losekamp does not plan to stop there.
"We are working with the Community Farmers Market to begin weekly recoveries of leftover produce later in the spring," Losekamp said. "I hope to grow the volunteer base of the chapter. I hope that the student culture continues to value sustainability more and more, as the student body's values have a lot of influence over WKU's policies and practices."
WKU also currently hosts Greeks Go Green, a competition between Greek organizations to become the "greenest" chapter. Claire Kaelin, a senior member of Delta Zeta, founded Greeks Go Green after studying abroad in France, which Kaelin said is a much more environmentally-conscious country.
"As someone who has been a part of Greek life for three years, I have seen how competitive and philanthropically-minded the Greek community can be," Kaelin said. "We always succeed in accomplishing great feats when those two characteristics are combined, so I simply saw sustainability as another area in which the Greek community could make a tangible impact."
After putting her inspiration and knowledge together, Kaelin assembled a team of both sustainability and resource conservation heads and the Greek community. 
"I made a plan of what I wanted the competition to look like throughout the year, as well as what goals needed to be accomplished in order for that to happen," Kaelin said. 
Greeks Go Green is an annual event that Kaelin hopes to expand even after she leaves WKU. 
"I would really love to make both the Greek community and WKU's community more engaged in sustainability."
The Food Recovery Network and Greeks Go Green are not the only opportunities for students to get involved with WKU's sustainability. Students can volunteer with the Garden Commons, the food pantry, or participate in the Diddle/Smith Recycling Program by signing up their organizations to clean Houchens-Smith Stadium and Diddle Arena after games, among other opportunities. 
The Office of Sustainability also offers a food pantry that provides fruits and vegetables from the Garden Commons, non-perishable food and toiletries to students, faculty and staff without requiring proof of need. The food pantry is open Monday through Thursday from 9:30 a.m. to 4:30 p.m and accepts donations during this time. 
Losekamp believes that there is still plenty of room for WKU to grow in its sustainability efforts. 
"WKU could switch to more renewable energy sources," Losekamp said. "The Restaurant Group, Office of Sustainability and Resource Conservation Department are all doing amazing work in reducing WKU's environmental impact, but it is important to always keep looking for ways to be more sustainable."
Kaelin also sees room for improvement on WKU's sustainable campus. 
"I want people to realize the power that they have as individuals who can group together and effect real, much-needed change," Kaelin said. "Apathy is — and always will be — the greatest challenge to overcome in any social issue like climate change."