Man cannot live on Chick-fil-A alone, and as college students, we seldom realize how many options for off-campus eateries there are in Bowling Green. It's a city that has been nationally-known to have a high ratio of restaurants per capita, according to a 2016 Bowling Green Chamber of Commerce report. But with a plethora of restaurants, one must wonder: How good are they?
Scattered across the internet are awful Yelp reviews intending to desecrate the integrity of a restaurant that forgot the extra honey mustard or served Diet Coke instead of a regular. In Bowling Green, there are tons of restaurants with low ratings that make you question just how bad these restaurants are: Are these reviews valid critiques or simply the disgruntled ramblings of outliers? I decided to investigate and see if these restaurants are really as bad as Yelp reviewers say they are.
---
Rally's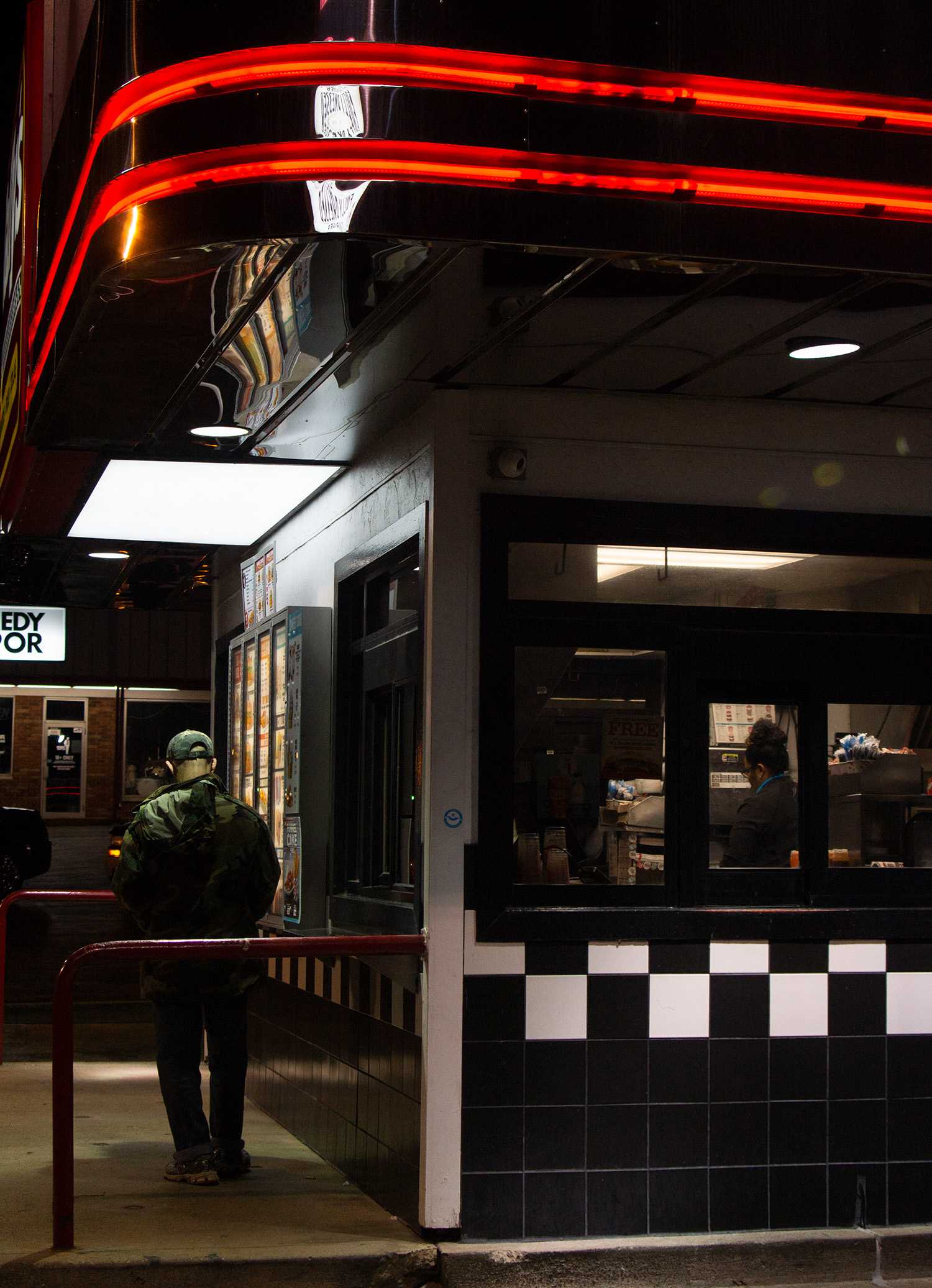 1901 Russellville Road
Yelp rating: ★☆☆☆☆
Our rating: ★★☆☆☆
Read Preston N.'s review of Rally's on Yelp
The red lights shone brightly against the restaurant's checkered walls and white tiles with browned edges. The restaurant itself was honestly nostalgic, and any hip blogger could use the red neon sign and the checkered background as an aesthetic, but for me, it just seemed to be coincidental. After all, every Rally's across the nation is built on the notion of 1950s nostalgia, with outdoor seating and a drive-thru. There is no indoor eating area, so I was left out in the cold on my own accord.
This was my first time at a Rally's, and I wasn't quite sure what to order. After asking the attendant what to get, she replied, "Not sure. I don't really like the food here." They have clearly mastered the art of marketing. The employees did seem to find it funny that we were taking pictures of their food. I guess even they found it a bit satirical.
I decided to go with a classic: the Rallyburger. Described on the menu as the classic burger, the Rallyburger had a golden sesame bun, cheese and a hamburger patty. It normally comes with lettuce, tomato, onion, pickles, ketchup, and mayo, but alas, I'm a plain eater. With such sparse toppings, it felt a little like flavored cardboard, both in taste and volume.
The fries were the saving grace from the service and skinny burger. The fries are said to be fried in lard, so I knew these would be what saved the meal — after all, who doesn't love the thought of eating potatoes dipped in lard? The fries were flavorful and not too soggy but not too dry, nearly perfect in my opinion. They complemented my small drink, which just so happened to be the size of a human child. I'd love to see what a large looks like.
Overall, it was mediocre service with awful burgers, but the savory fries contributed to a score of two stars. Yelp reviewers were a bit harsh.
---
Dairy Queen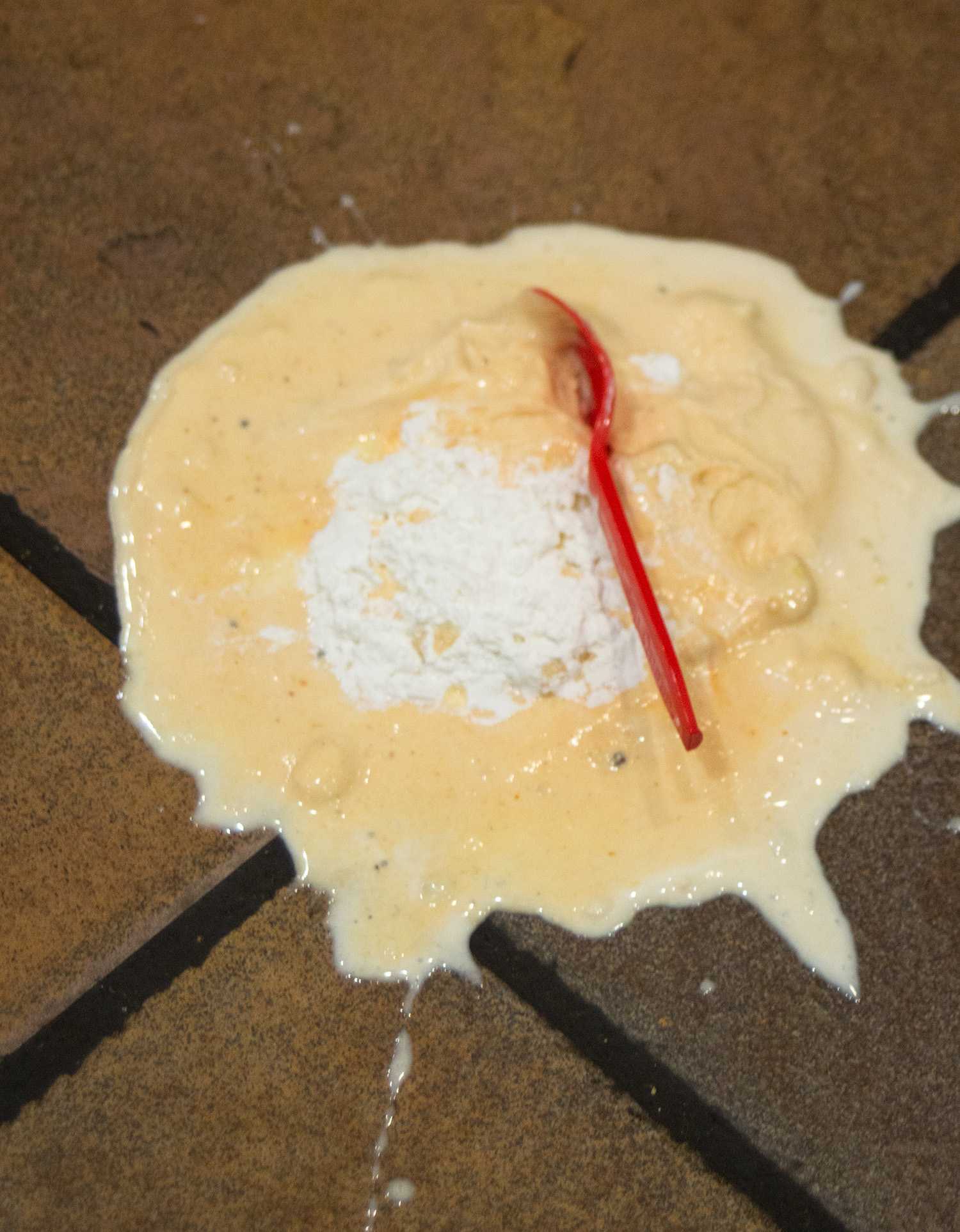 629 US 31W Bypass
Yelp rating: ★☆☆☆☆
Our rating: ★★★☆☆
Read Joseph C.'s review of Dairy Queen on Yelp
It's no secret that the DQ Blizzards have something special about them, with the thick ice cream and abundant flavor selections, but with the transition of DQ nationally from just desserts to "grill and chills," there is now a much wider selection. I walked into a crowded restaurant — er, eatery, I suppose — and perused the backlit menu. I am no adventurous food connoisseur, so I settled for the one thing no place can mess up: chicken fingers and fries.
My meal was a remarkably great deal. It was only $4 for three chicken fingers, fries and a mini Blizzard. Whenever I order from DQ, I'm always stumped by Blizzard choice. When I asked the cashier which she would recommend, she replied, "They're all good!" She passed the good cashier test, but I was still indecisive until I settled on the seasonally appropriate pumpkin pie Blizzard.
The wait time was short, which was nice, but the size of my meal was extremely small. At least Wendy's can be commended for not decreasing the size of its $4 meal because, at DQ, I got a cheap meal that could maybe feed a mouse or two.
My three chicken fingers were seemingly smaller than my pinky finger, and there were at most 10 fries in my basket. Don't get me wrong, the taste was fine, but the puny portions didn't do it for me.
On a different note, the pumpkin pie Blizzard was very impressive. They walk out and flip it upside down in front of you, so even if the taste wasn't there, the spectacle was. In fact, I marveled so much at it staying in the cup upside down, I tried it myself after a few bites. I guess it only stays in the cup when it's frozen because my half-melted Blizzard ended on the cold hard ground. But on a more relevant note, it genuinely tasted just like Grandma's homemade pie in ice cream form and was delicious.
The Yelp review focused on poor service, but my biggest problem came from me accidentally flipping my blizzard on the ground, so my complaints are few and far between. With better portion sizes, DQ could up their rating — especially with such great ice cream. With a subpar experience and great ice cream, DQ gets a solid three stars from me.
---
Chili's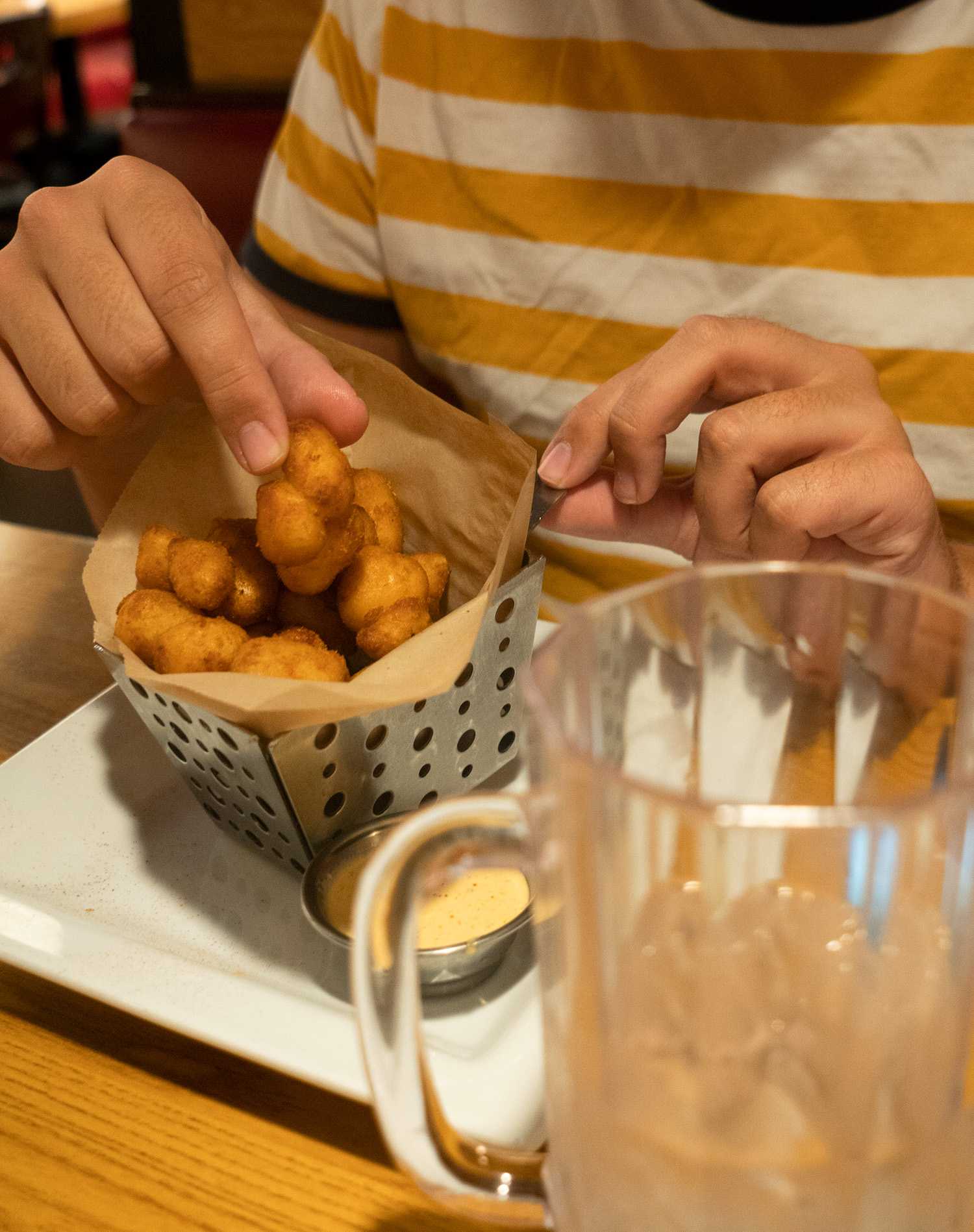 268 Alumni Ave.
Yelp rating: ★★☆☆☆
Our rating: ★★★★☆
Read Greg D.'s review of Chili's on Yelp
Cold air flooded into the restaurant as I pulled open the double doors. This was not my first rodeo with Chili's, and seeing its low score on Yelp, I was not expecting to be wowed. We were seated at a booth in the center of the restaurant, the tabletop sticky with dried dish soap water.
I opted for an appetizer of cheese curds and fries with water. To my surprise, the waitress smiled when she wrote down my order and assured me it would be right out. The last time I was at this Chili's, the waitress left halfway through me ordering, so I guess the bar had been raised.
The cheese curds were moist and flavorful with a zesty powder on them that wasn't overbearing and definitely lifted their flavor. The fries were not necessarily bad, just plain, so I opted to order something more interesting: a bacon cheeseburger.
The burger came out piping hot, with a steak knife through the middle. Was this a Chili's or a New York steakhouse? The burger was flavorful and well-put-together, and the whole meal was accented by great service. Like, overly good service. Like, asking if I needed a refill or anything after every sip.
Now, I'm not one to trust rumors, but based on a few bad experiences at Chili's on campus and hearing stories of bad service and bad food, I was not expecting to walk out of the restaurant with high spirits and a full stomach. Yet, somehow, I did. Chili's gets four stars for me, and I am as surprised as anyone.