Like most young women, I've met boys I've liked and some I haven't, and finding boys to go out with has never been an issue. However, I couldn't help but notice a recurring theme in the conversations I was having with my girlfriends.
As black women, they've noticed that many boys they were interested in were open to casual hookups, but when it came down to "defining the relationship" the boys only wanted to seriously date white or non-black women.
The more of these conversations I had, the more they made sense when I thought about the fact that not only are we in Kentucky, but we go to a predominantly white institution. At WKU, nearly 80 percent of the undergraduate students were white in 2017, according to the WKU fact book.
Danielle Foster, a senior from Radcliff, told me how she can feel discouraged when seeing the women many boys are interested in on campus.  
"I've noticed whoever I'm going after, they always have a type and it's definitely not me," she said. "It's skinny, short, white, blonde girls that are in a sorority or they're cheerleaders."
Foster said the dating preferences of some men on campus are understandable, and she believes social media influencers on apps like Instagram and Twitter push whiteness as the beauty standard.
"Social media has a big impact on (dating) because it makes interracial couples more of a 'thing' and more appealing with all of the pictures," she said.
As a light skin black woman, I can relate to what Foster described. I've noticed the excitement in some boys' eyes begin to fade as I tell them I'm not actually bi-racial. This happens often, even within the black community.
Taylor Manning, a junior from Indianapolis, said there are hardships that can come with dating as a black woman, outside of and within the black community on campus. She said while attraction is often something people can't control, she believes cultural racism play a part in dating patterns.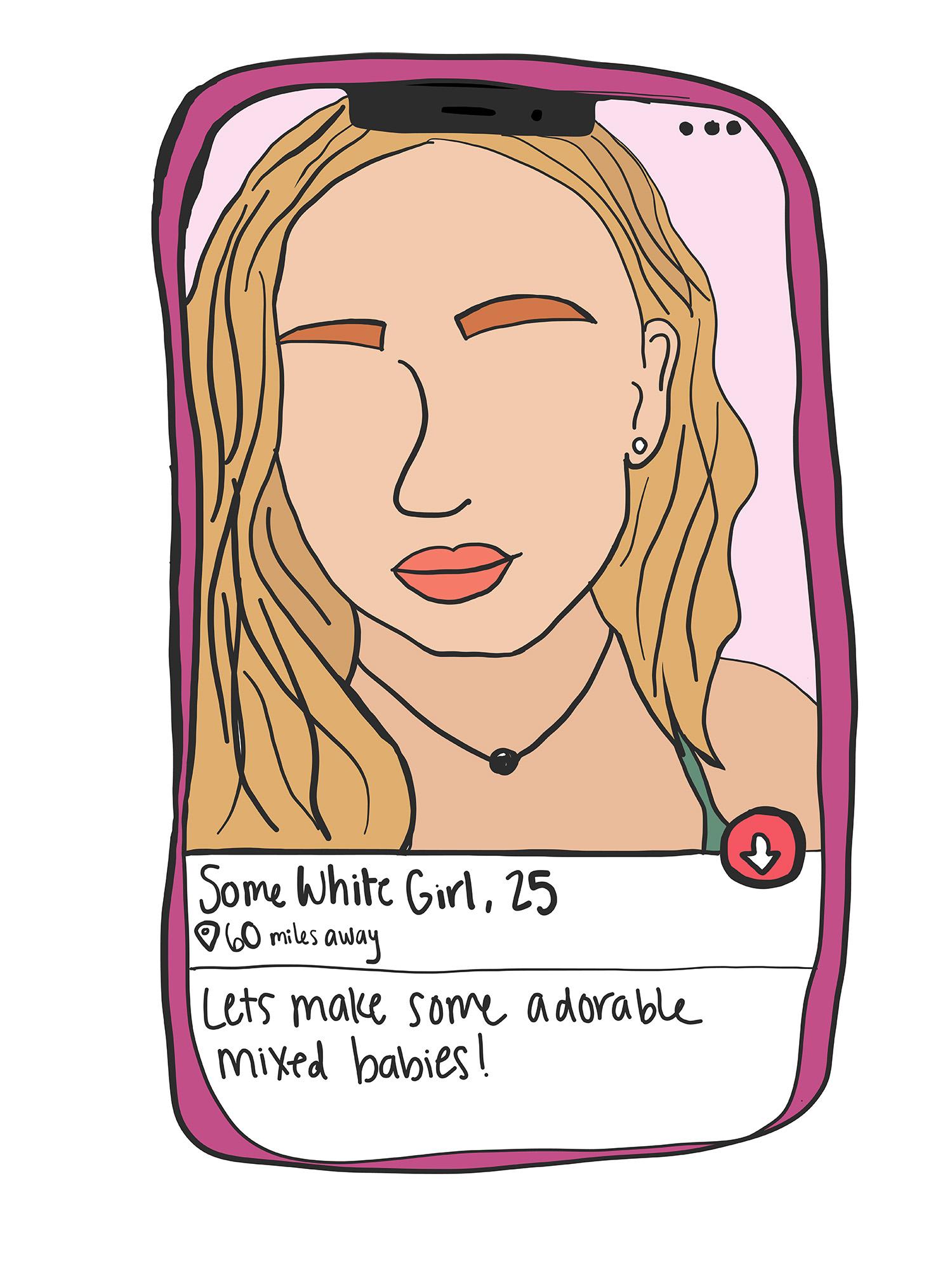 "Society tells us, or has a big say on, who we date even if we don't think that we are attracted to who we're attracted to based on societal influences," she said.
Manning's close friend Rebekah Cardwell, a senior from Lawrenceburg, joined the conversation and shared how being Asian doesn't make dating any easier either. Being from a small town, Cardwell remembered times when people assumed she didn't speak English or that she wasn't born in the U.S.  
"Being Asian people assume so many things —they think we're all the same," she said. "People say 'Asian' because physically we kind of have similar features, but there's Chinese, Korean, Filipino, so many different types of people."
Guatemala City sophomore, Ana Diaz Buezo, said she finds comfort in dating within the Latino community because she has more in common with people of her own culture. However, Diaz Buezo said familiarity was not the sole reason for her wanting to seek romantic partners within her community. She said she often has a fear of being rejected by non-latinx people in general.
"I'm afraid of being rejected because I'm a minority," she said. "I see that gap and difference in cultures. I don't want to feel rejected, and I want them to appreciate my culture as much as I appreciate their culture."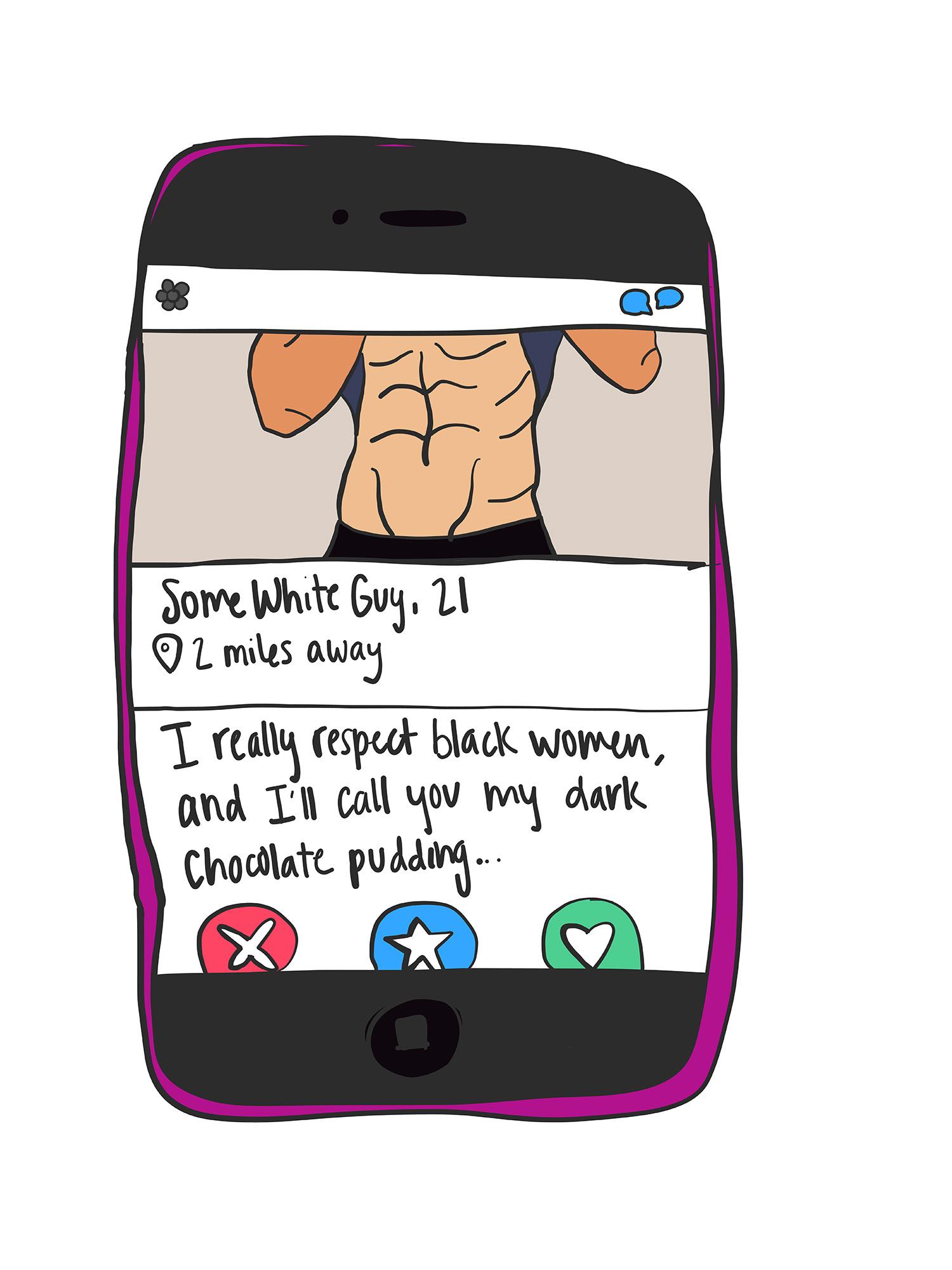 Kaleb Ridgeway, a junior from Campbellsville, he was blunt about his dating preferences being different from what the women I had spoken to believed. He rejected the stereotype of black men only preferring non-black and white women.
"I'll date anyone as long as you're not white," he said
Ridgeway went on to say growing up in Campbellsville didn't really allow for him to date or seek to date white women. He said in the small, predominately white town he was generally not the type of man white women were "allowed" to date, nor did they want to date him.
Throughout all the conversations I had, across the board, men and women share what it's like to date at WKU. The next time I sat down with my girlfriends to chat about what I'd learned, we came to realize dating at a predominately white institution is dating in society. There are so many racist ideas about what is beautiful and who is beautiful that are deeply ingrained in our culture. College campuses mirror that society — they aren't separate from it.