This story was originally published in early May in "Grit," the fourth issue of Talisman magazine.
On a sunny Sunday afternoon, the temperatures hovered around 60 degrees. After four consecutive rainy days, Bowling Green native and firefighter Kevin Lashley was eager to start running again. He had already run 18 miles in Mammoth Cave National Park that morning, but the bright, clear sky and warm sun encouraged Lashley to lace up his shoes for a second time.
Lashley worked as a bricklayer for 12 years, and this work was the extent of his physical activity. But in February 2007, Lashley began running 1 mile per day for six weeks in an effort to lose weight. By October 2007, he completed his first 10 km race (6.2 miles) and by April 2008, Lashley bagged his first marathon. He caught the running bug.
Lashley would soon push his athletic career into the world of ultrarunning, a growing style of running characterized by its extreme distances.
Ultrarunners push the limits of endurance through races that typically last 50 to 150 miles, and they're making strides in the athletic world. Races are popping up all over the U.S. covering longer and longer distances. More athletes are training for and running these races than ever before, according to an article published on UltraRunning Magazine's website.
In 2014, over 64,000 Americans finished ultramarathons, according to UltraRunning magazine. Worldwide, there were six times as many finishers of distances over the traditional 26.2-mile marathon.
Ultrarunning isn't centralized like football or other more popular sports, meaning ultrarunners can't earn exorbitant salaries from their participation in the sport. Ultrarunning has its top performing professionals, but it is largely dominated by amateurs who run for running's sake.
Even with a training regimen as demanding as any professional sport and no promise of a seven-figure salary, ultrarunning has seen tremendous growth over the last 20 years.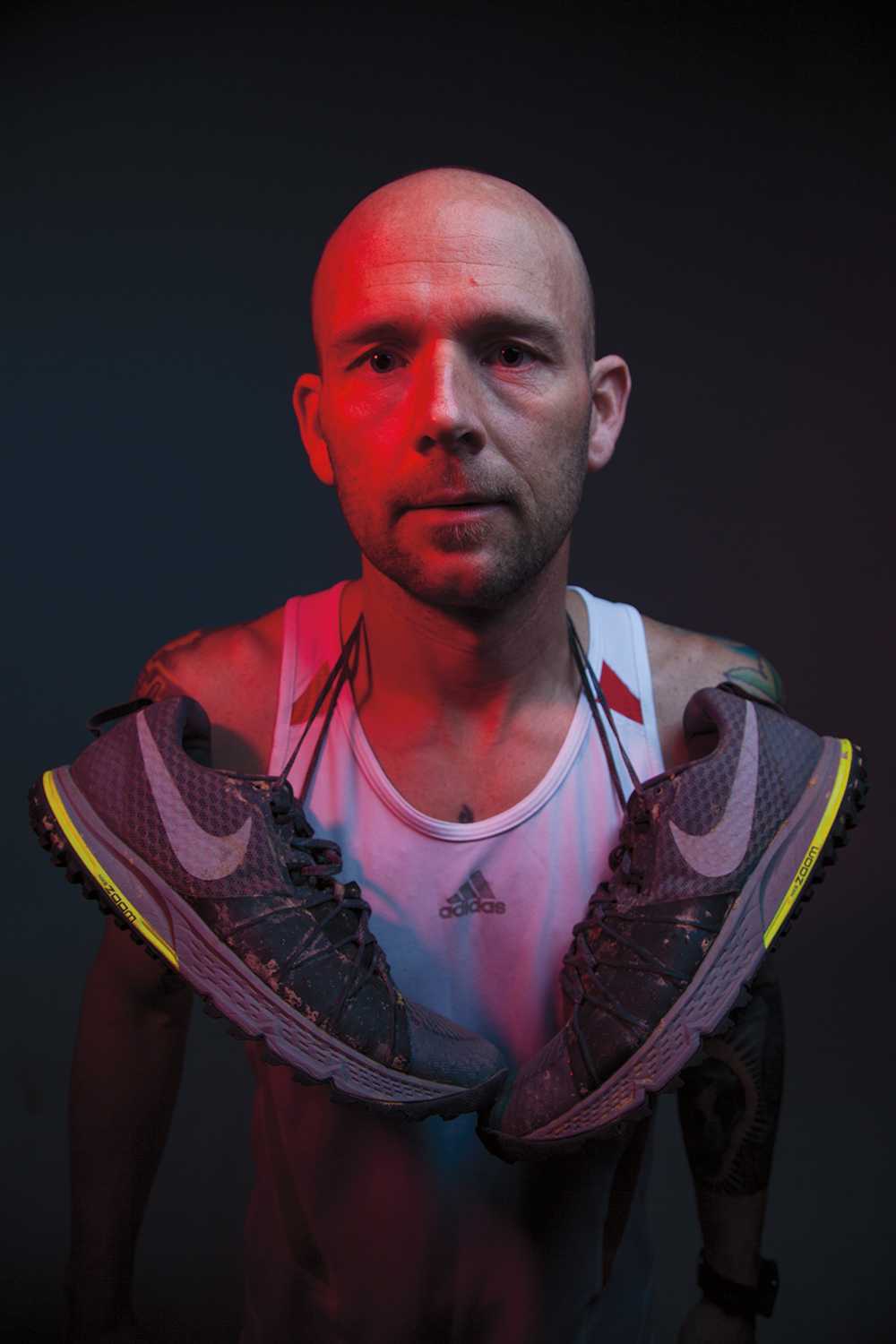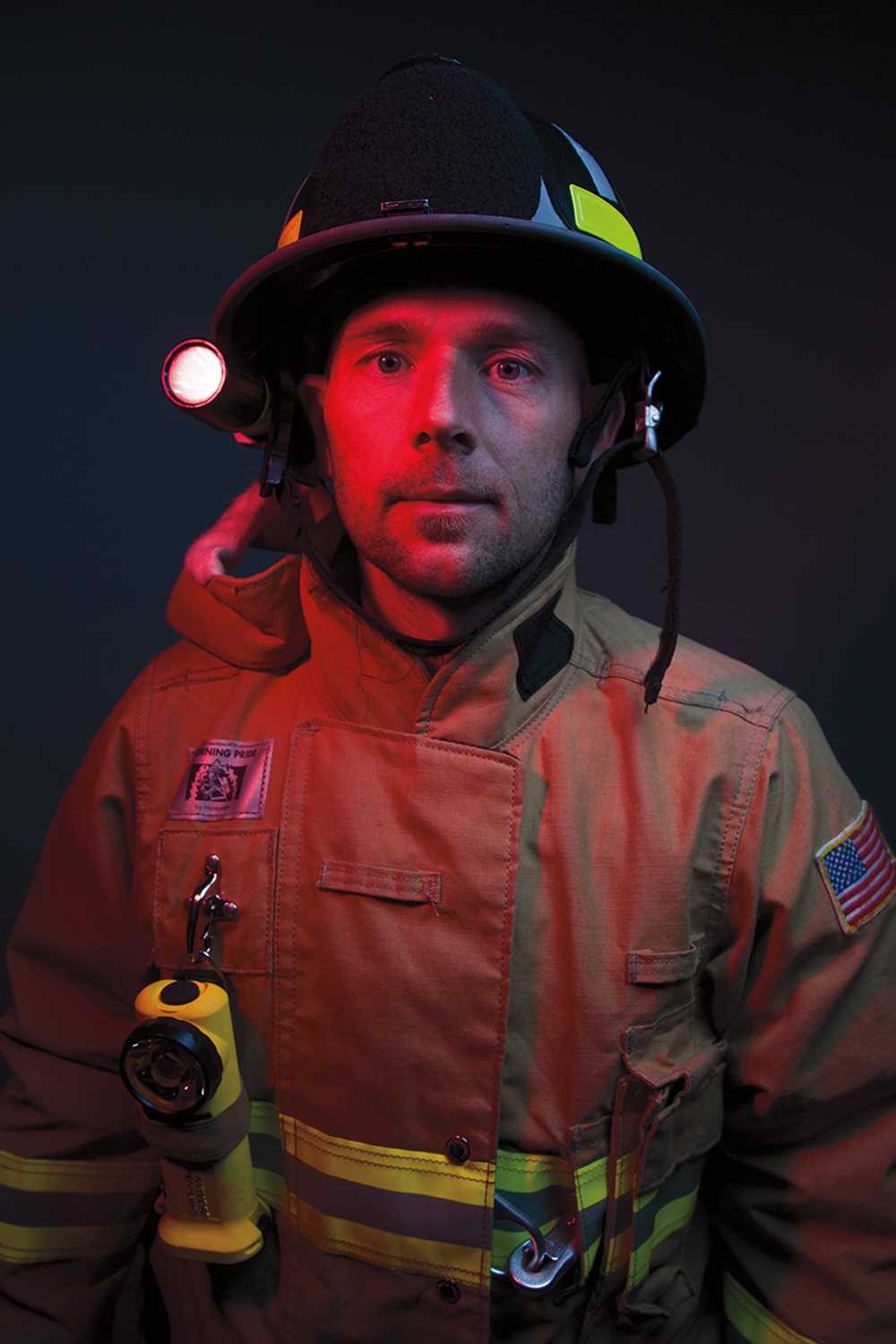 Kevin Lashley said he feels better now at 39 years old than he did when he was 25 years old. Running used to be something he had to do to lose weight, but it's now something he can't live without. Ultrarunning isn't his hobby; it's his lifestyle.
More than a hobby
"I think ultrarunning is a lifestyle," Lashley said.
He began running without intending to become part of the sport of ultrarunning. He also didn't expect to become so successful.
The bookshelf in Lashley's living room is littered with race bibs and finisher medals from his 14 marathons, a 40-mile race from 2016, a 50-mile race in Land Between the Lakes National Recreation Area, another 50-miler through the Grand Canyon and his first 100-mile race in October 2017.
In 2017 alone, Lashley put one foot in front of the other for more than 3,000 miles. This is not counting a few 20-mile runs, he said.
"I don't think of it as I have to do it," Lashley said. "I get to do it."
In 2016, Lashley suffered from an overuse injury of the hips from golfing, and he was unable to run for 10 days. He said he laments that working out in the gym during his recovery period didn't meet the need running does. He said he gets more fulfilment from running than any other activity.
"Golf is a hobby," Lashley said. "I think [ultrarunning] is a lifestyle you have to grow into."
The hours that ultrarunners spend training and competing can transform their bodies and minds.
For Lashley, his running career complements his professional career as a firefighter. His two seemingly exhausting lives only make him more effective and energetic, he said.
"In the job, when the going gets tough, you can't quit in the middle of a fire," Lashley said. "I think it trickled over into ultrarunning."
Whether Lashley has been running for five hours or fighting a fire while wearing 70 pounds of gear, his endurance has been fine-tuned, and he is in control of his pain management.
Lashley said when he's 80 miles into a race with a persistent pain, there is a decision to be made. Does he push through or drop out? In firefighting, there is a difficult balance between handling the intense physical demands, desiring self-preservation and needing to consistently make good judgment calls.
"During a race you make that decision: Will this kill me?" Lashley said. "At work, it's the same thing."
Endurance athlete Regis Pearson, an exercise physiology doctoral student at the University of Georgia, stressed the importance of reading one's own body.
Pearson is a versatile athlete, and he is interested in the science of many different sports. He is a long-distance runner, climber and cyclist.
"It is important that you listen to your body and take notes on what your body is telling you," Pearson said.
As endurance athletes progress, it becomes easier to "decipher" what the body is saying, Pearson said. Over-analyzing things becomes a mental barrier, but as athletes train, it becomes clearer what can be ignored and what injuries need to be addressed immediately.
"When you start to get too much soreness, you have to address those red flags," Pearson said. "One of the main reasons individuals become injured is the lack of addressing the issues."
Lashley works at the fire station in 24-hour shifts. He explains being awake for an entire shift is not much different than being awake for a 24-hour ultramarathon.
"Even if we are up a majority of the night, I feel the running has helped," Lashley said.
Lashley has gone up to five weeks without taking a day off between running and his job. However, he said that the exhaustion only catches up to him a few times a month.
"There are days when you have to say 'I have to have this rest,'" Lashley said.
Ultrarunning may be an unlikely pursuit for someone with an already demanding profession, but Lashley says the beauty of running is that the intrinsic benefits improve his work life.
"Maybe they go hand-in hand," Lashley said.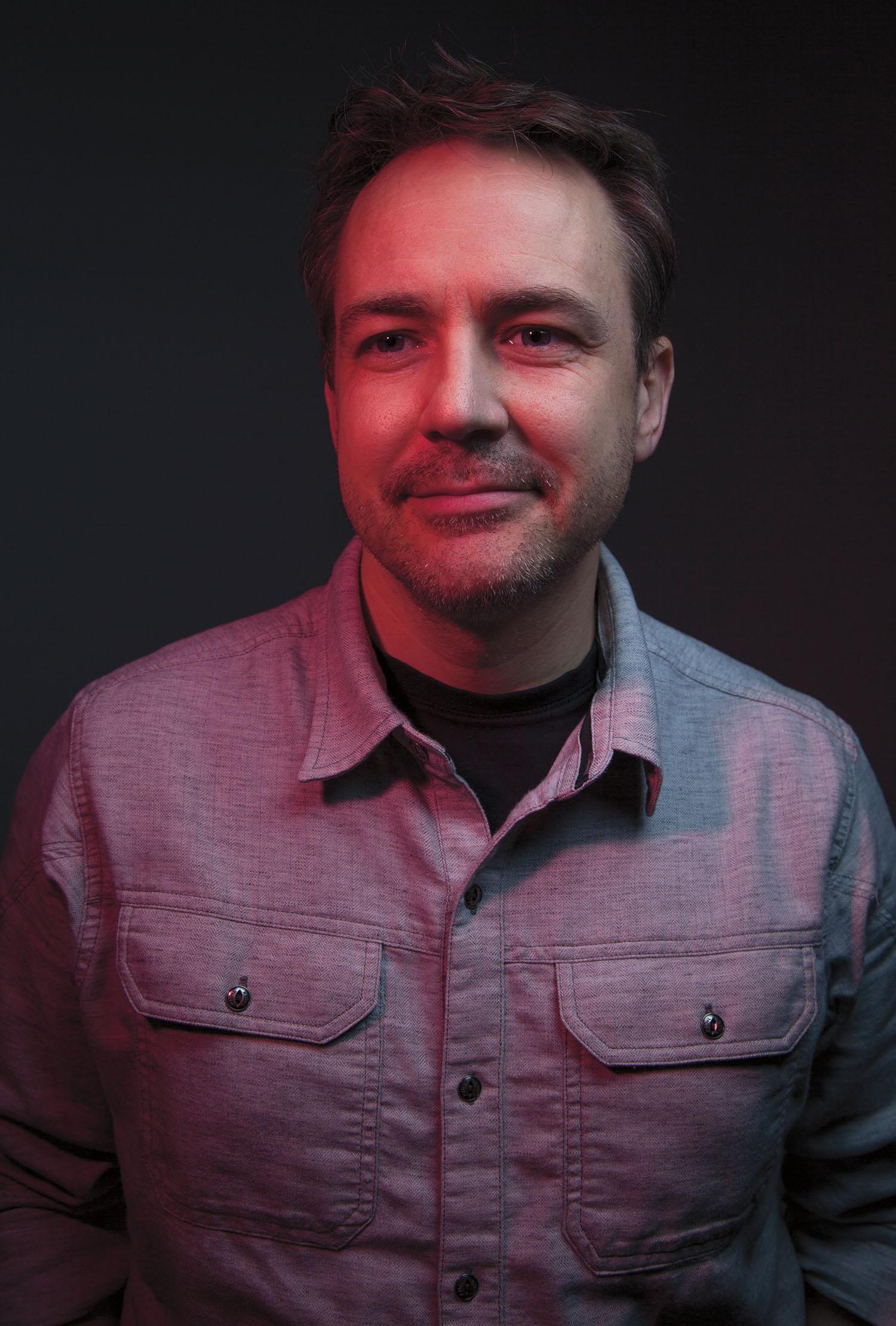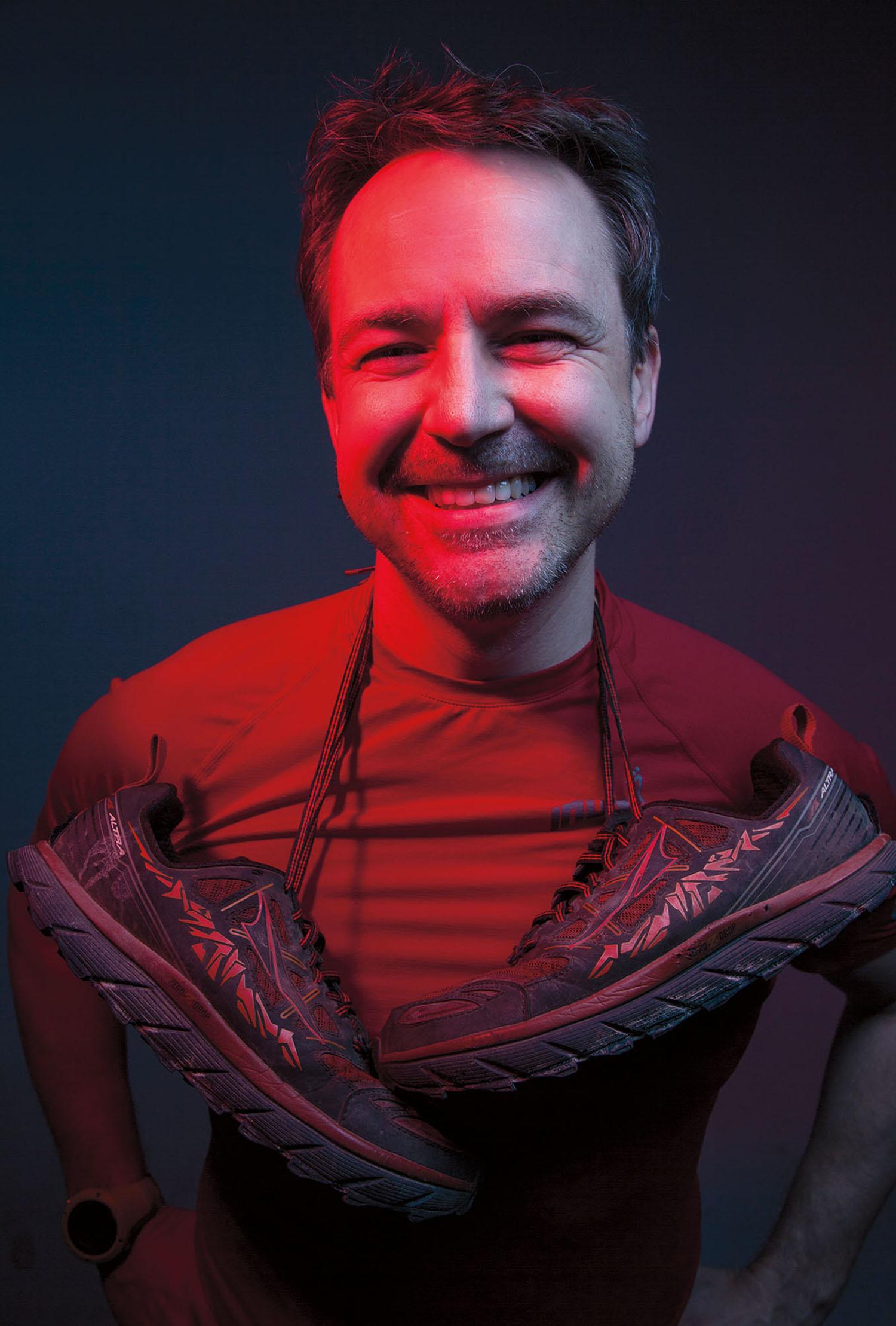 After long, exhausting hours at work as a network engineer, PJ Pethalsky finds immense relief through running. Pethalsky said ultrarunning is his way of relieving stress and finding clarity.
Mind games
Sandstone cliffs surround the group of runners as they approach mile 25, or was it 28? The four-man team meandered through the Kolob Canyons as they attempted to complete the Zion Traverse — a near 50-mile trail through Zion National Park in Utah. They have run out of water and most of their food in the desert, but around mile 30 is where PJ Pethalsky's wife is waiting for the group with more supplies.
Pethalsky is a network engineer for Camping World in Bowling Green, but his life revolves around ultrarunning. He recalls the beginning of his running career when he was a freshman in high school.
"I thought it was a track meeting, but it was a cross country meeting," Pethalsky said. "Long story short, cross-country is in the top five things that has ever happened to me."
Pethalsky moved to Lexington for college, leaving friends behind but carrying running with him.
"The first time running over a 10K was just running through Lexington because I didn't know anybody, and I was bored," Pethalsky said.
While running had been part of Pethalsky's young life, he didn't begin ultrarunning until eight years ago.
"A big challenge is losing the habit," Pethalsky said. "The first thing you think of when you wake up isn't 'man today is a great day for a run.'"
Mentally exhausting 12-hour workdays also take a toll on Pethalsky's drive to run.
"The physical capacity to run is always there, but right now my job is taking the passion out of it," Pethalsky said.
Computer networking requires Pethalsky to do mental gymnastics all day. In the wake of Camping World's acquisition of Gander Mountain, Pethalsky works all over the southeast, rebuilding the technological infrastructure of former stores. Pethalsky retreats to the trails in order to free himself of the day's stress. Pethalsky said running has a big impact on his life mentally and physically.
Pearson also emphasized that the mental and physical changes come with frequent practice.
"The real benefits come from the training," Pearson said. "People develop healthy habits and increase their knowledge of the human body."
Ultrarunning not only teaches runners about their bodies but about problem-solving as well. Instead of focusing on running from mile one to mile 50, Pethalsky explains runners must focus on running from station to station.
Throughout an ultramarathon, aid stations are set up with food and water. Lashley and Pethalsky both stress the importance of running a race with a short, station-to-station approach, knocking out seven or eight miles at a time. Lashley explains if you start a race thinking about the whole 100 miles, it's already over.
In 2013, Pethalsky ran an ultramarathon at Kentucky's Land Between the Lakes National Recreation Area after a light snow.
"I'd switch from running in the snow melt until my feet went numb, then run in the warmer mud until the pain went away," Pethalsky said. "I'd have to work twice as hard running in the mud, but the ache would go away."
Even so, Pethalsky believes the biggest obstacles most runners face are mental. Pethalsky said ultrarunning is 80 percent mentally exhausting, and 20 percent physically exhausting.
As endurance athletes, Lashley and Pethalsky test the boundaries of their minds and bodies with each race and training session.
"My wife even asks me 'Do you not think 100 miles is too much?'" Lashley said. "I don't know, is it? We don't know what we're capable of doing until we do it."