This story was originally published in early May in "Paradise," the sixth issue of Talisman magazine.
Plants to posters, minimalist to collector, messy or clean, how someone keeps their space can say a lot about who they are. Some people see their bedrooms as their own sort of relaxing paradise, and some see it as just a place to sleep. The following photo series showcases how various WKU students and members of the Bowling Green community have made their bedrooms reflections of themselves.

---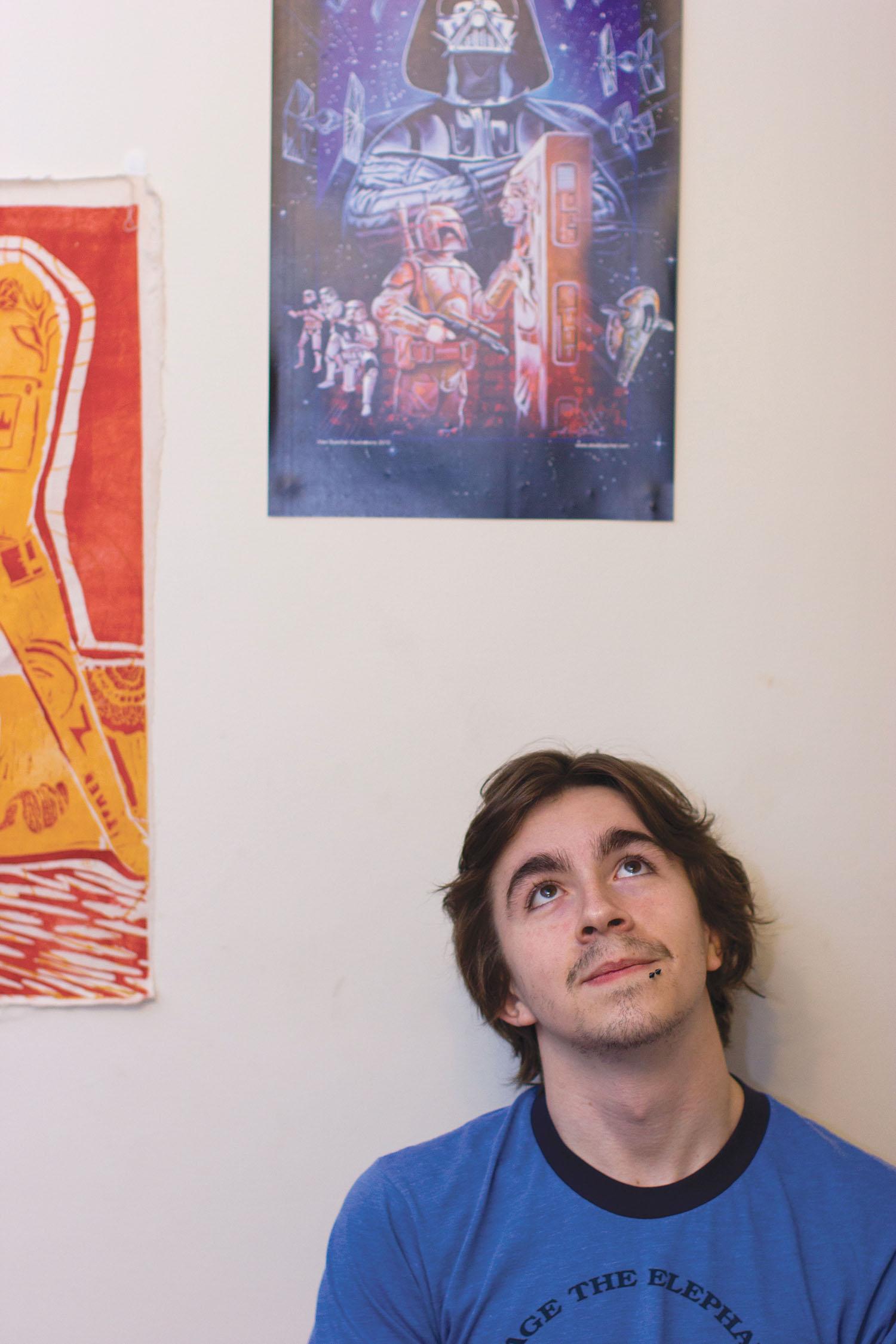 Kai Rogers, a junior from Brookfield, Ohio, is pursuing a major in music with a focus on guitar at WKU. Rogers' life is centered around music, and his room is a reflection of that. Rogers lives in his first apartment with his roommate, Colton Turley. Rogers' and Turley's home is filled with music paraphernalia that flows into Rogers' room. Rogers has posters of various musical artists, such as Morning Teleportation, The Doors, and his own band, The Rift. A few of his favorite pieces of art are a poster from the Starry Nights music festival from 2012 (which was his first time visiting Bowling Green), a Bob Marley poster and a piece of art his girlfriend created. There is also a large bookshelf in his room which holds his alphabetized collection of over 100 CDs. "It makes me proud and happy just looking at it," Rogers said. He spends time in his room practicing guitar, playing video games and watching Netflix, but he mostly sees his room as a place to sleep. "I don't see my room as somewhere where I have to impress people," Rogers said. "It's kind of messy, kind of small, but it's mine."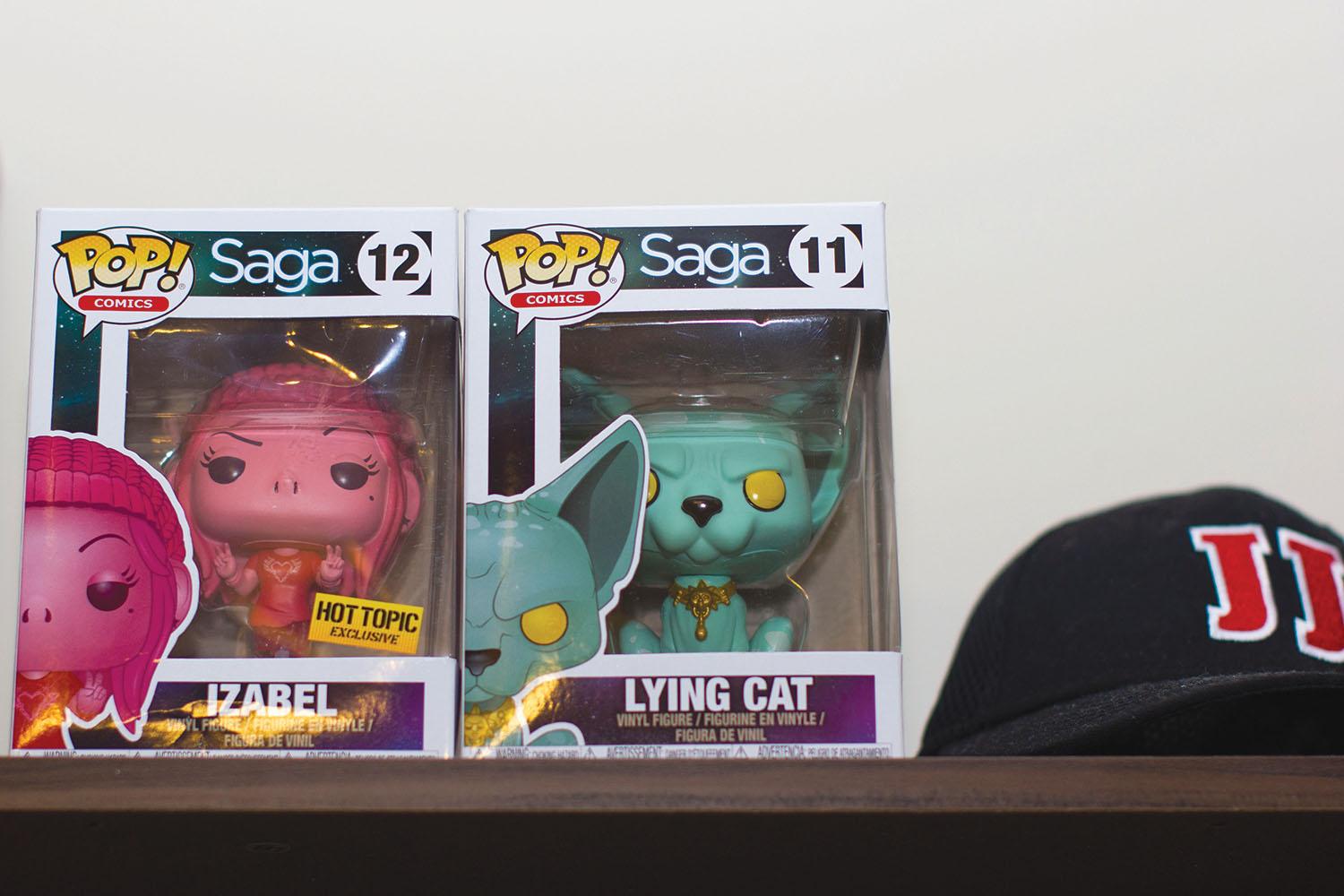 ---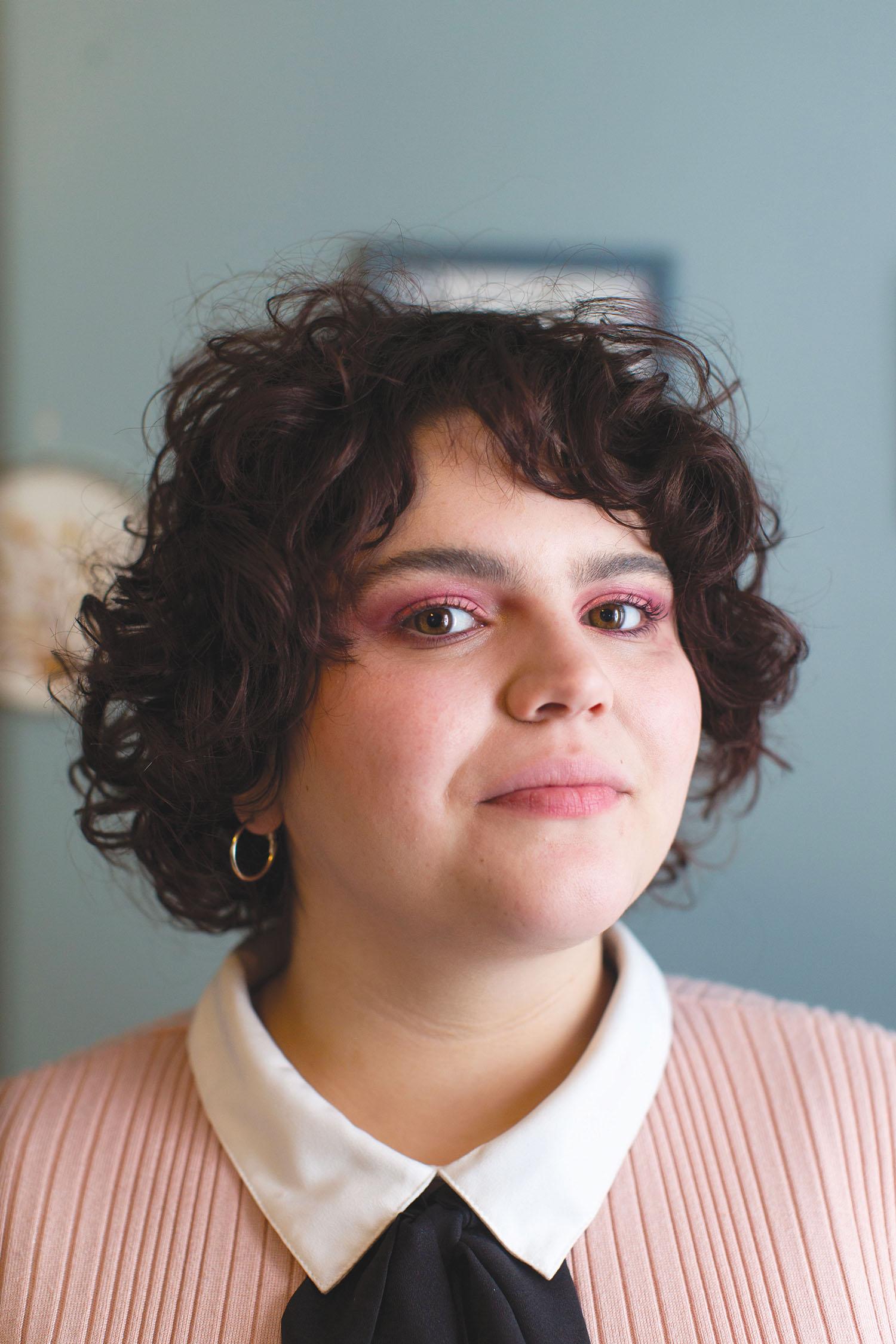 Julia Adams of Bowling Green decorates her vintage-inspired room with art and small trinkets. The handmade art made by Adams and her friends fills the light blue walls, bookshelves and "secret" corner. Most of her furniture and trinkets were either thrifted or given to her by loved ones. A lot of her favorite pieces are from her grandmother. "My room has classic elements but also a bit of whimsicalness," Adams said. Though her bedroom now, which is located in the top floor an older home downtown, is different from her teenage room, Adams has still kept special tokens from her teenage years. In her current home, Adams' bedroom is her favorite room in the house because she spends a lot of time writing, painting and redecorating in it. "I'm a bit of a clean freak for sure, but life happens," she said. Adams said she gets an overall feeling of tranquility from being in her bedroom and keeps her windows open whenever she can.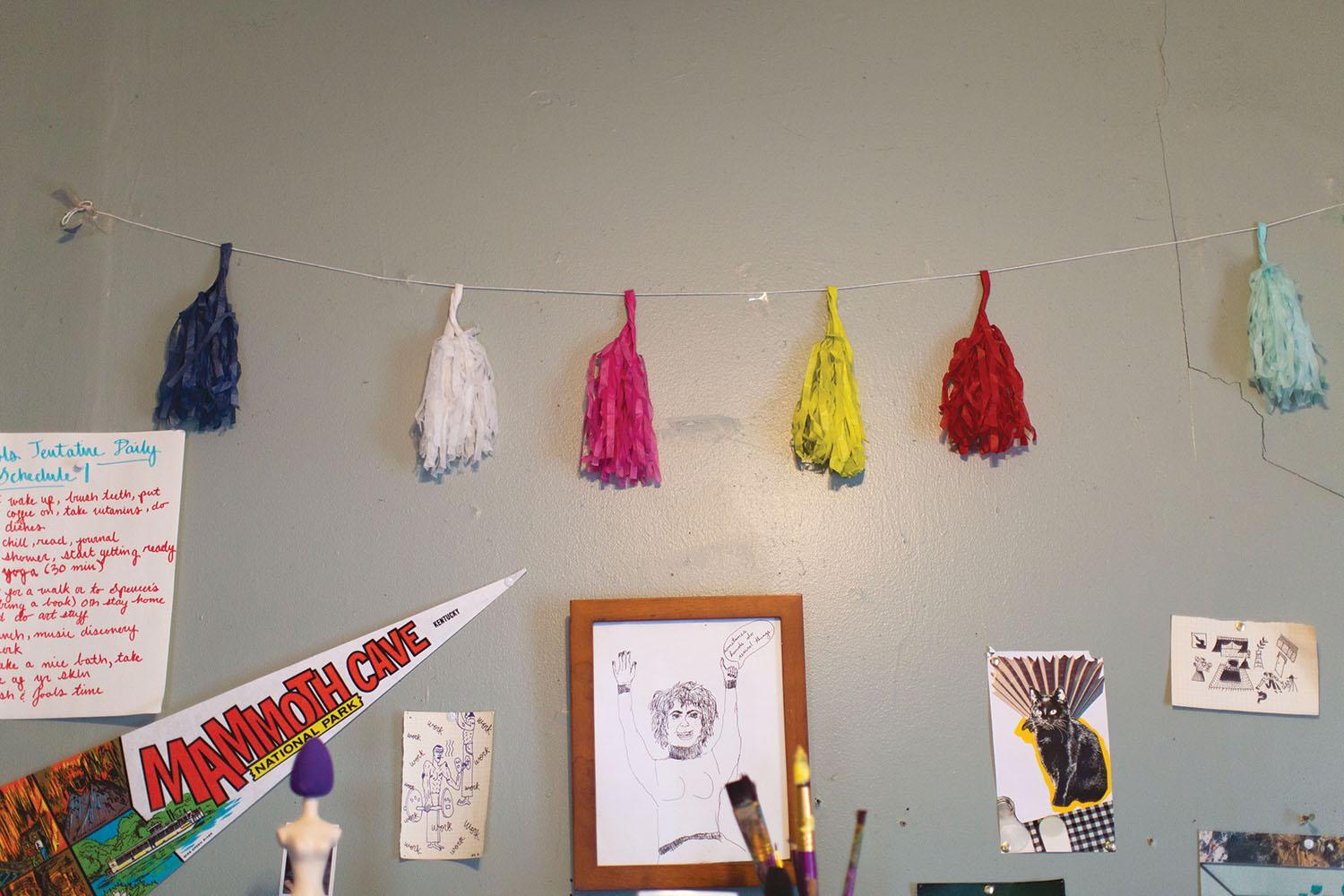 ---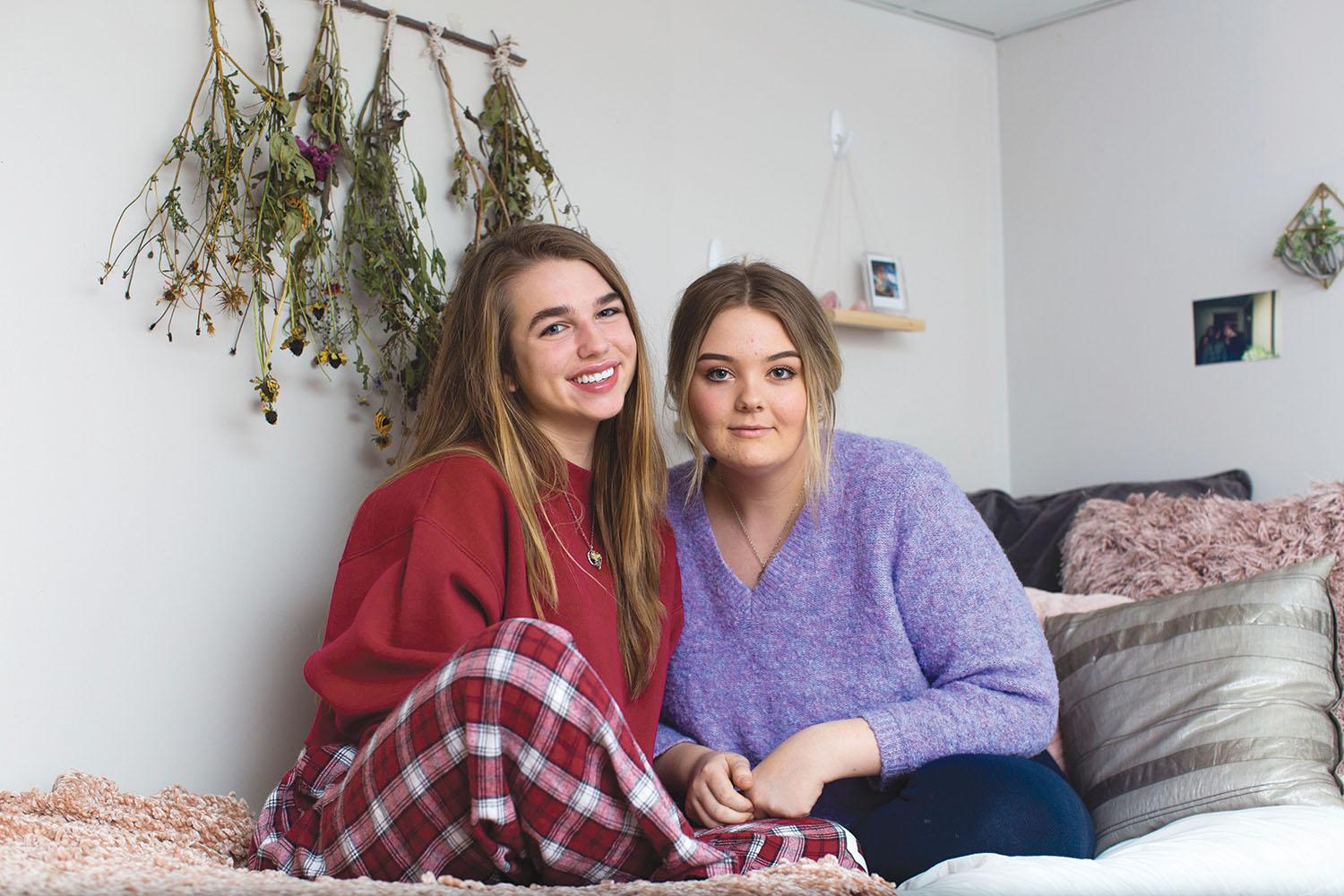 Sophie Jones and Maggie Thornton, both sophomores from Louisville, are roommates in Northeast Hall. As students with jobs and extracurricular activities, they knew their lives could get hectic, so they wanted their bedroom to be the opposite. "Our lives are crazy, we're always running around, so it's nice to just come back and have solace," Thornton said. Minimalism is an important aspect in keeping the peace in their room, so the fewer things they have in it, the better, Jones said. They decorated their dorm room with dried wildflowers, potted plants and pictures. The wildflowers, which Thornton dried and tied herself, are on both of the walls above their beds. Pictures of friends and family are also around their room. "Pictures are important for us to have in here because they remind us of people we love," Jones said. They both said they love having friends over. Besides the downside of being confined to a small space, Thornton and Jones like living in the dorm because their best friends live there, too. Whether they are all getting ready together, watching a movie or sharing a meal in it, they said the room is a welcoming and comfortable bedroom for them.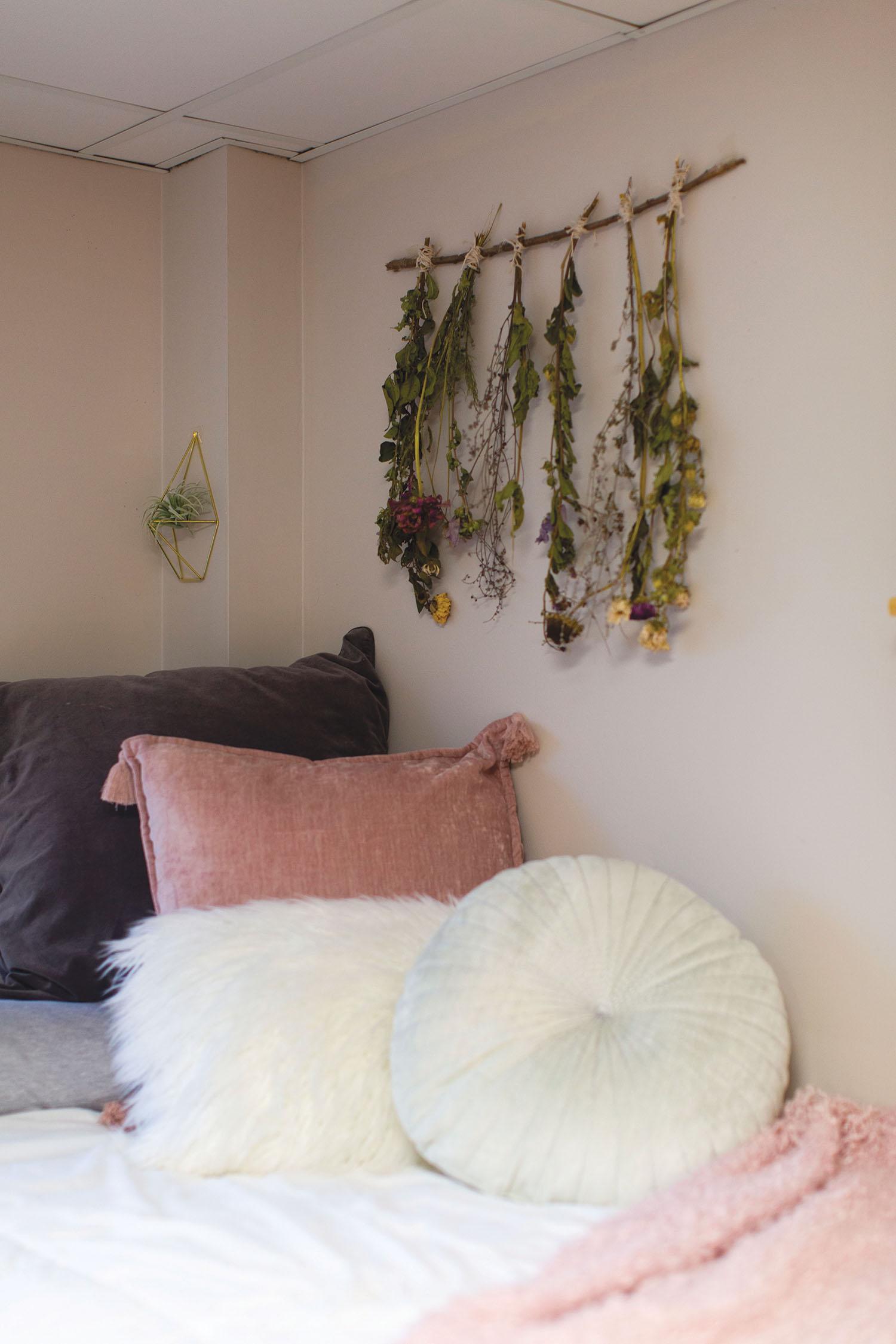 ---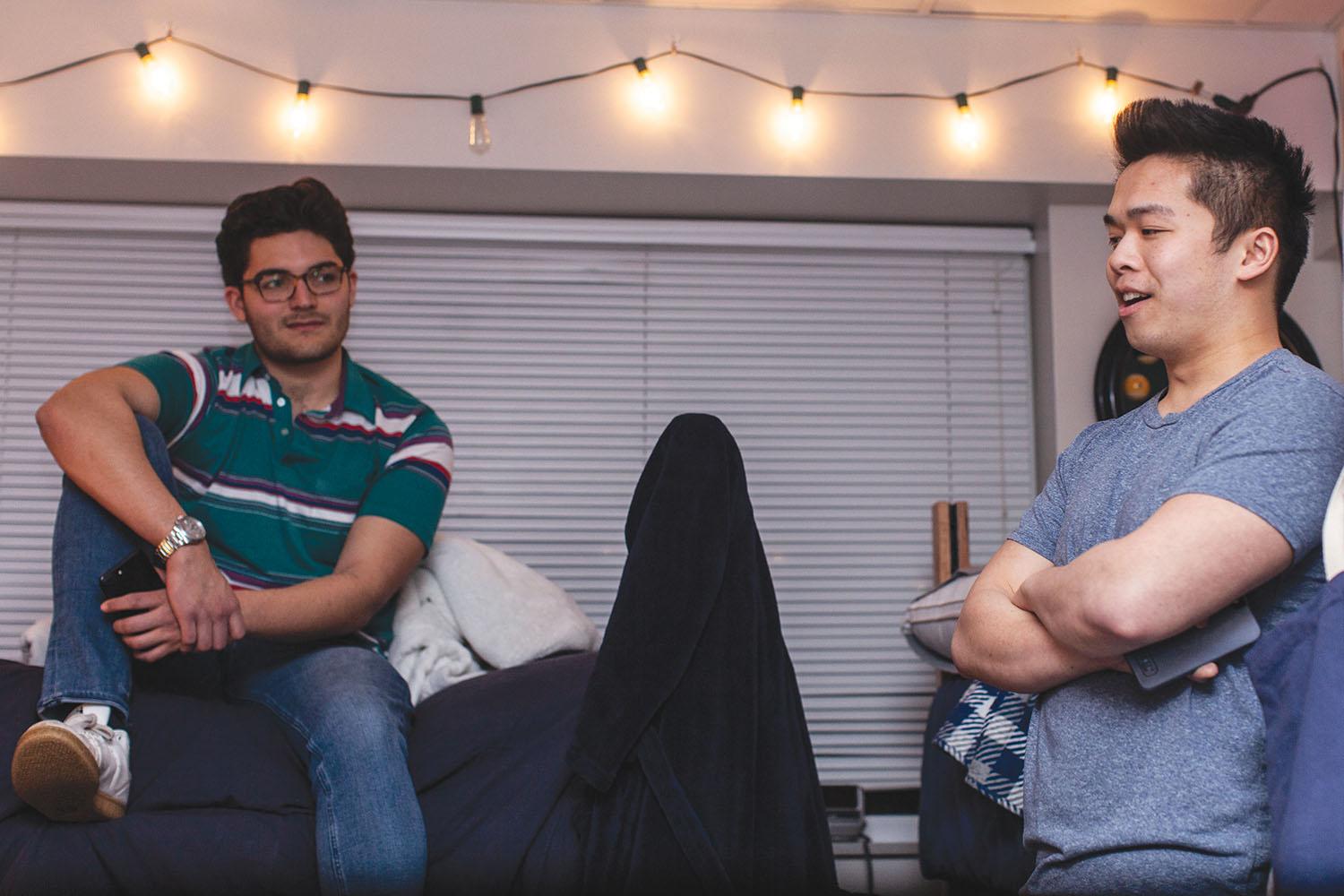 Glasgow sophomore Carlos Gomez, who studies electrical engineering, and Louisville sophomore Nathaniel Hoey, who studies biology, are in their second year of dorm life at WKU. Their typically cluttered room in Northeast Hall has lights strung between their raised dorm beds, and the walls are filled with decorations they have collected over the years. Their favorites are a flag from their fraternity, Sigma Phi Epsilon, numerous red towels and their favorite: a poster with every single kind of pasta on it. They found the lights, which have a few burnt out bulbs, in the front yard of their fraternity's house. They spend most of their time in their room sleeping, but they also do homework, watch movies and play video games. Gomez and Hoey both feel at home in their dorm room and see it as a place to relax, but to them, it is not anything special. "I've never had much of an attachment to my room," Hoey said. "To me, it serves more of a function than anything."