One of the most universal college, or life, experiences is gracefully sipping an iced coffee and typing through an assignment only to face the urgent, but expected call of Mother Nature. Now, the time has come to speed walk to the nearest toilet. A standard bathroom will do, but why not seek out that next great restroom? After all, a bathroom is arguably the room where one experiences the most relief in life.
We have sought out WKU's most iconic bathrooms. From the best to the worst, these are the bathrooms where one is most likely to feel a profound external experience aside from the usual number one or number two.
---
Garrett Conference Center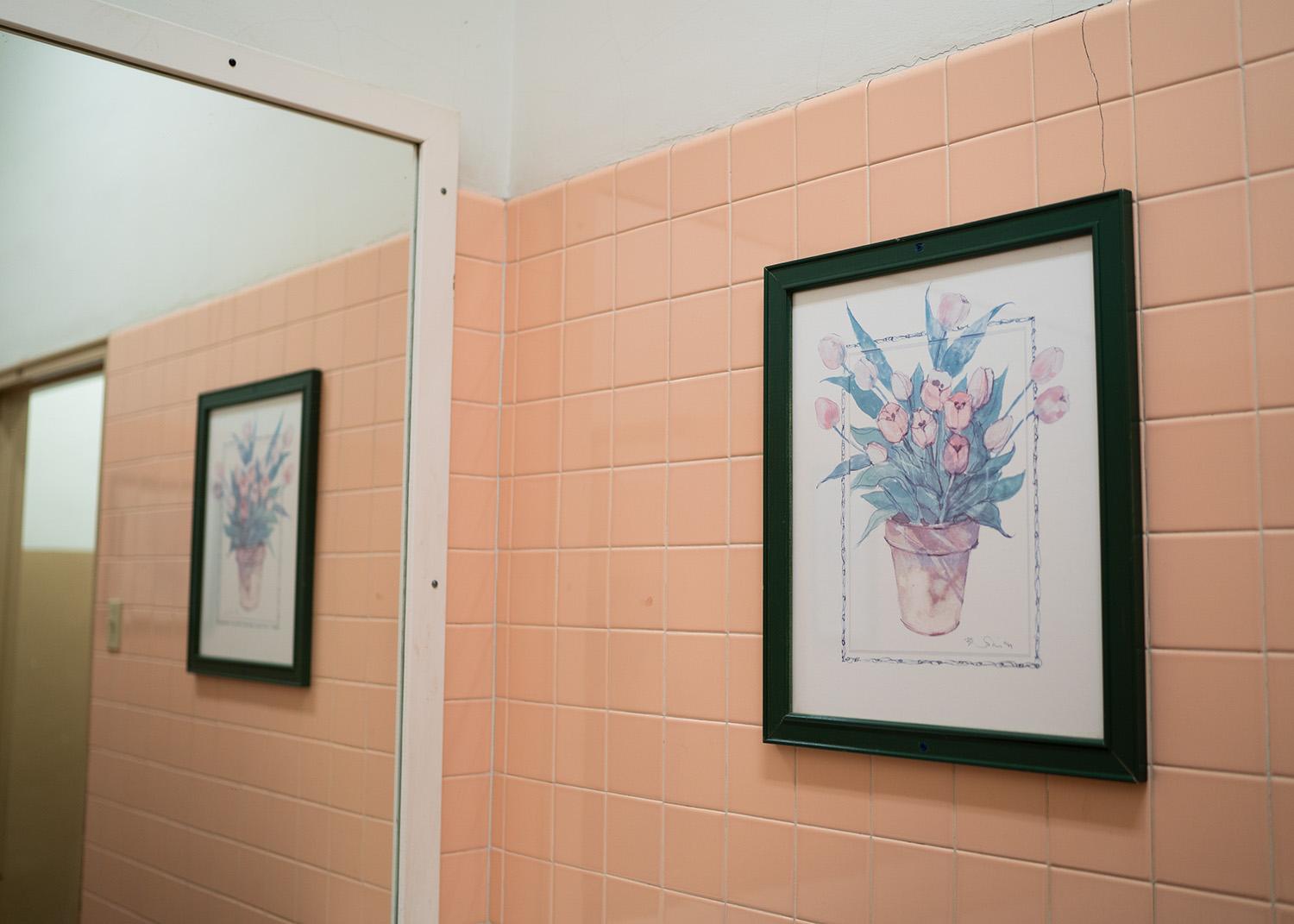 The bathroom by the telephone booths in Garrett is possibly the quirkiest bathroom I have ever had the pleasure or displeasure of using. I really can't decide. The cramped stalls don't close with my backpack on.  Getting hit by the door opening when washing my hands doesn't leave the greatest impression on me. But, completely unsarcastically, there is a charm about the mirror placed a little too high and the one angled downward for some unknown reason. It seems like the type of bathroom that would be found at an abandoned school, but instead it's our mostly functional piece of the past.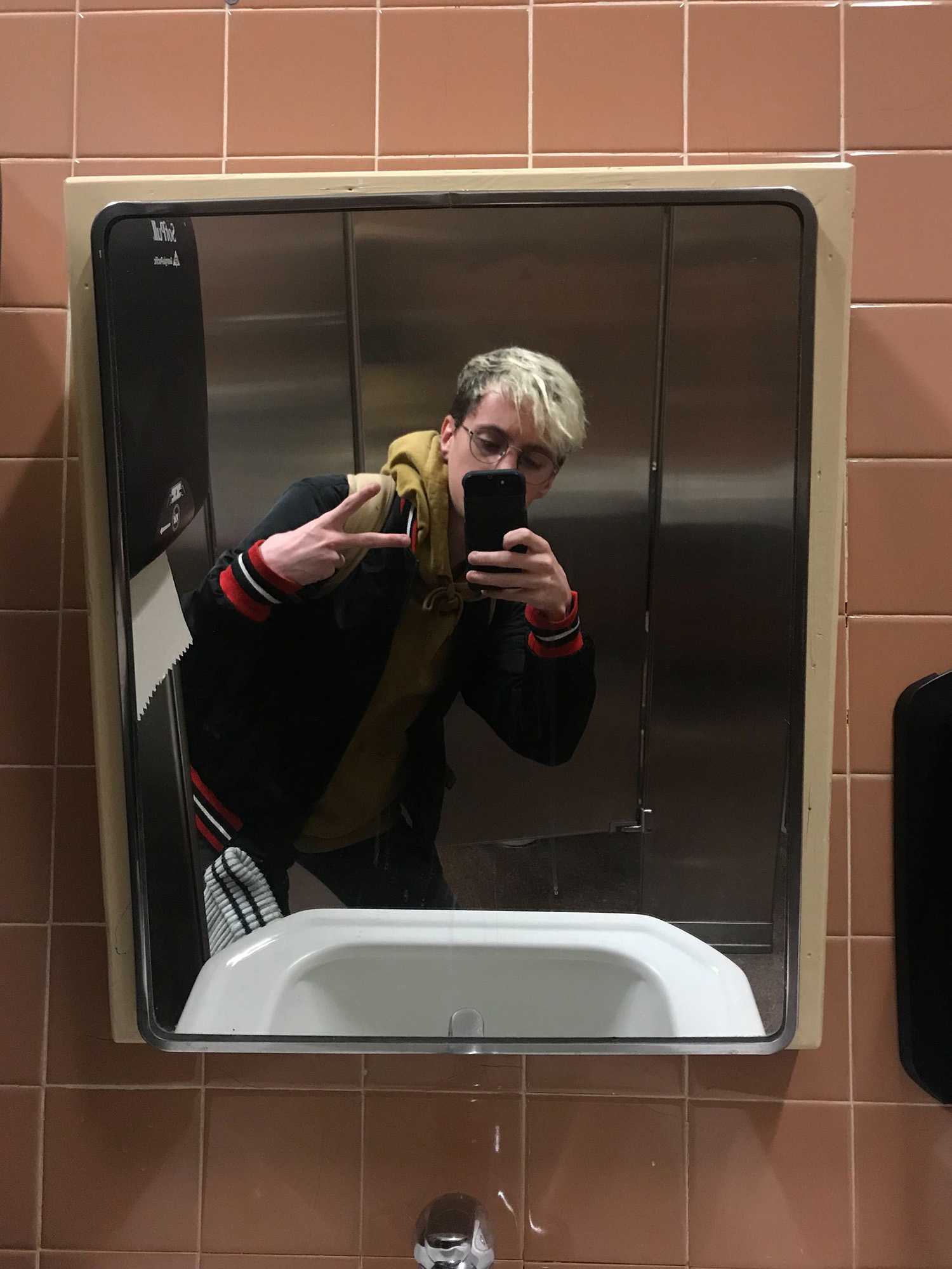 ---
Jody Richards Hall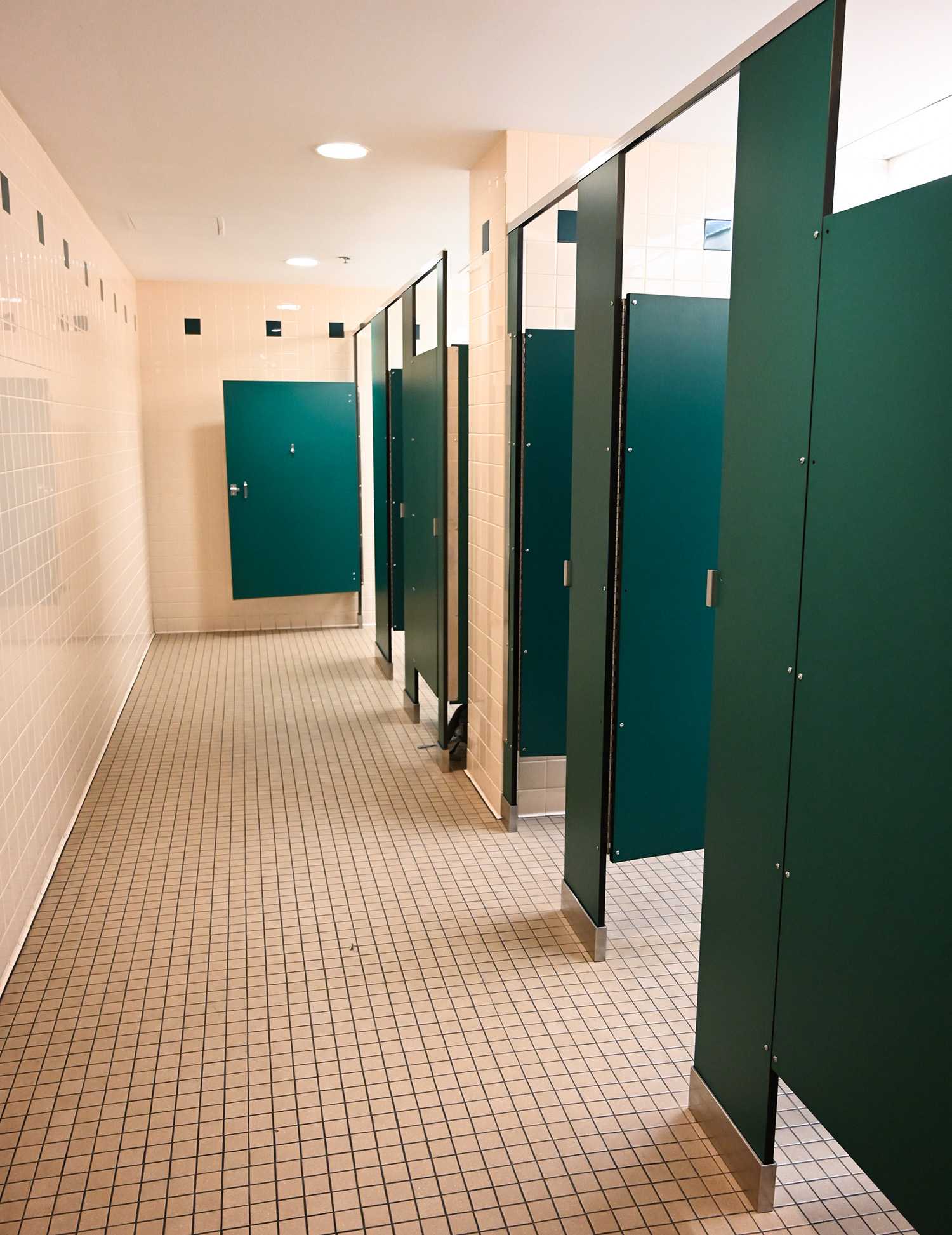 Perhaps the most photographed bathroom on campus, this rest stop has been the subject of multitudes of Instagram and Snapchat stories from School of Journalism & Broadcasting students. Here, the nation's best photojournalists show off their skills with the strongest selfie game alive, and journalists (like me) pretend to know what they're doing. Truly, these infamous mirrors and that beige wall will forever haunt anyone who spends enough time in Jody Richards.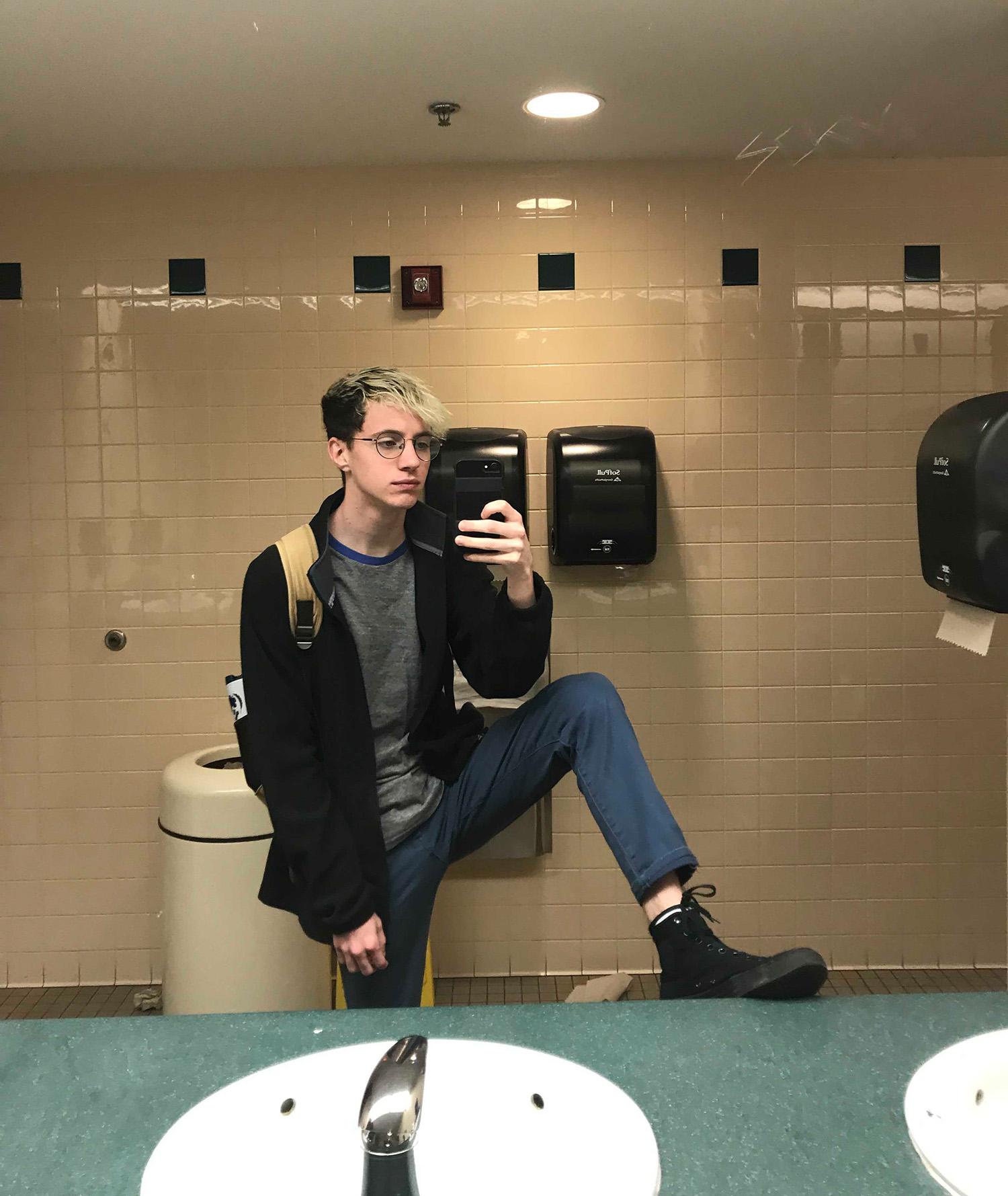 ---
Pearce-Ford Tower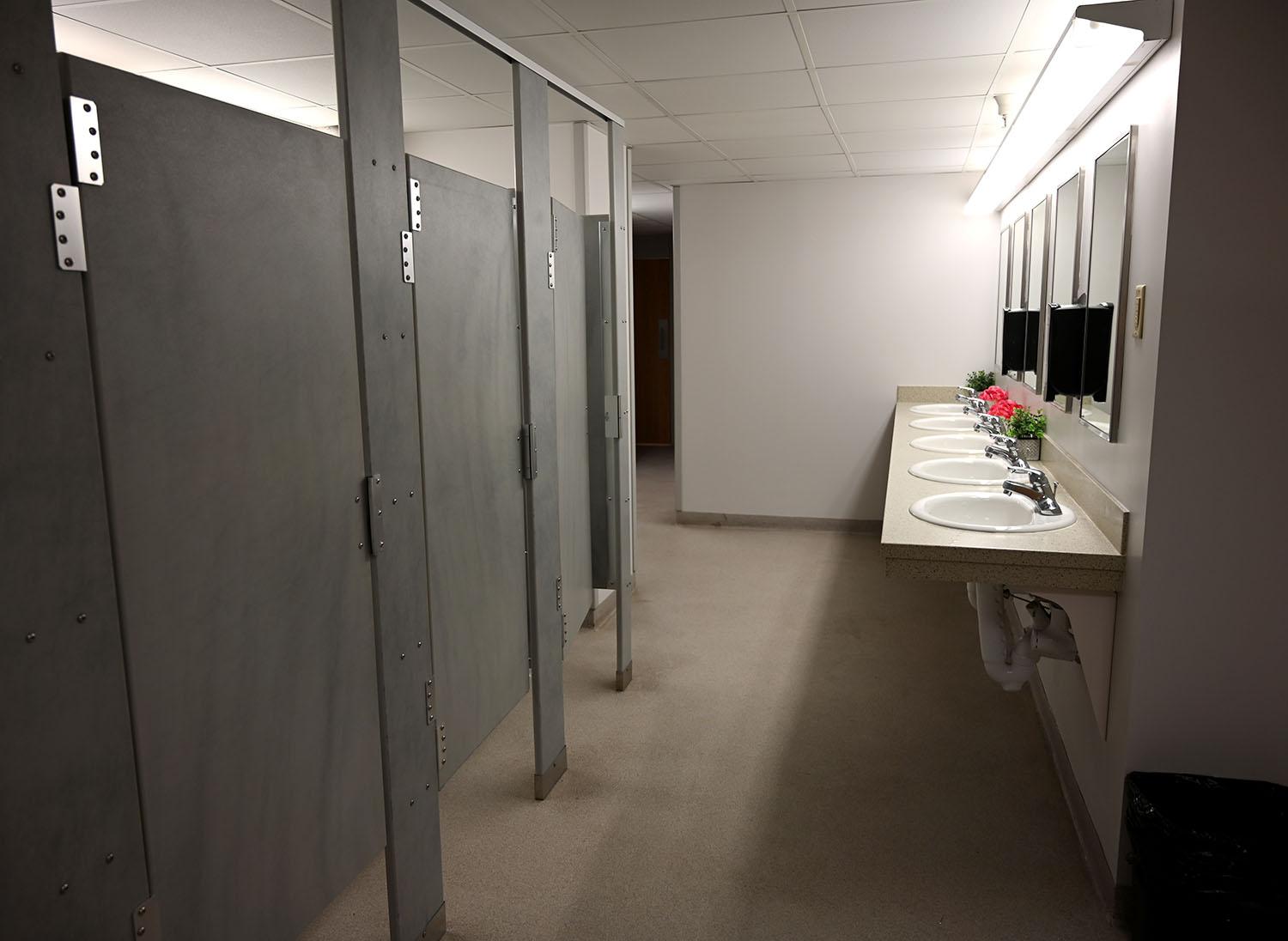 Nobody should ever have to endure communal bathrooms for more than their freshman year. The floors are always wet, and at least in all-male dorms, there is always someone who is aggressively snorting their nose. By snorting, I do not mean blowing. It's much louder than a sniff and only slightly quieter than a scream. If anyone can explain this phenomenon regarding 18-year-olds in freshman dorms, please contact me, because I have never heard this noise anywhere else. While these bathrooms are atrocious, they are a rite of passage through life. Once one makes it through freshman communal bathrooms, they can make it through anything.
---
Cherry Hall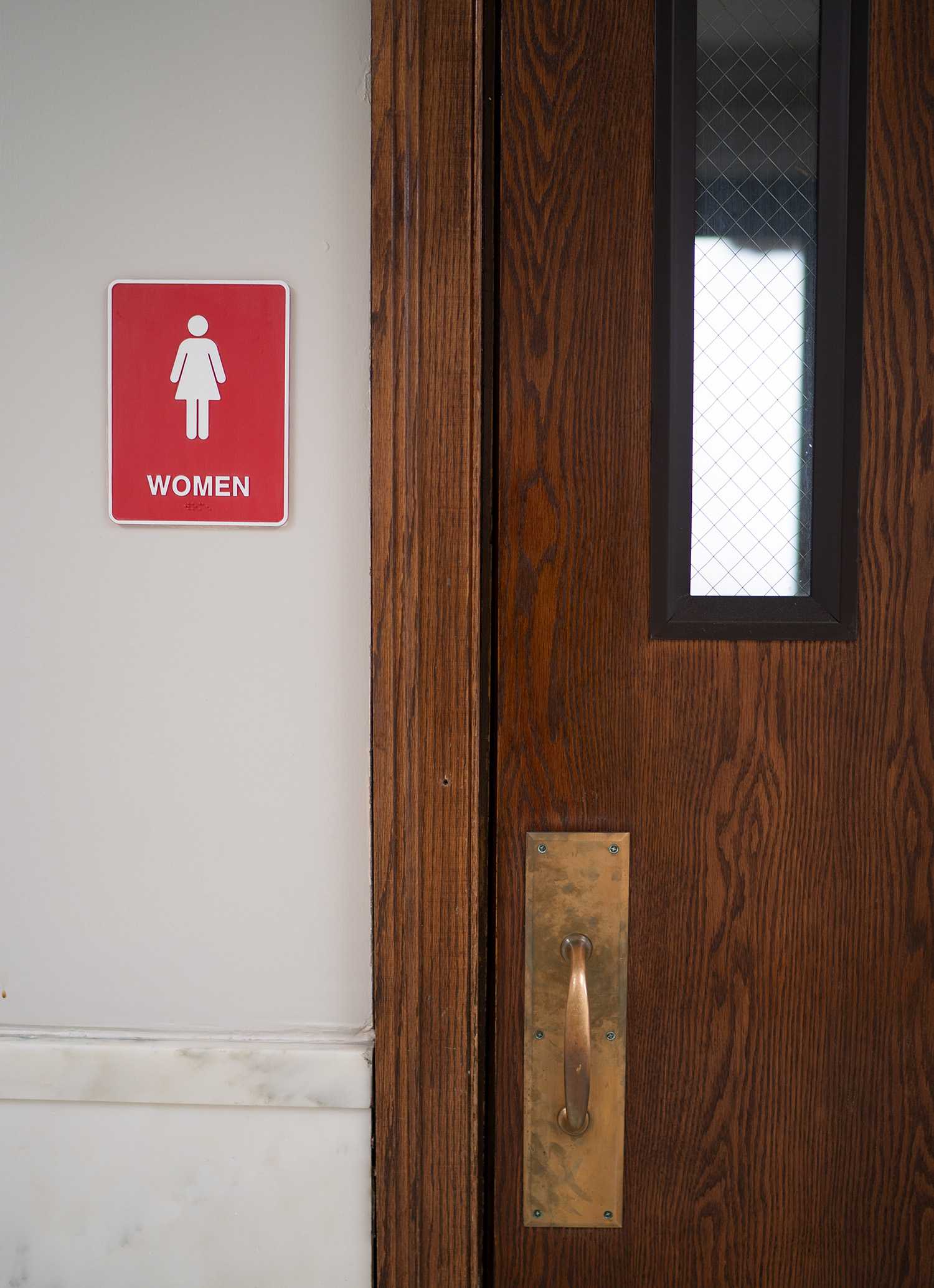 Cherry's bathrooms represent a time long before the selfie. This is the only bathroom on campus where you can look over the stall at eye level to see if it's occupied (not recommended but practically unavoidable). Often times, the prose of English majors is on display along the stall's walls. However, now that I think about it, since almost none of the writing is near appropriate for Talisman publication, maybe the freshmen skipping their intro classes are to blame.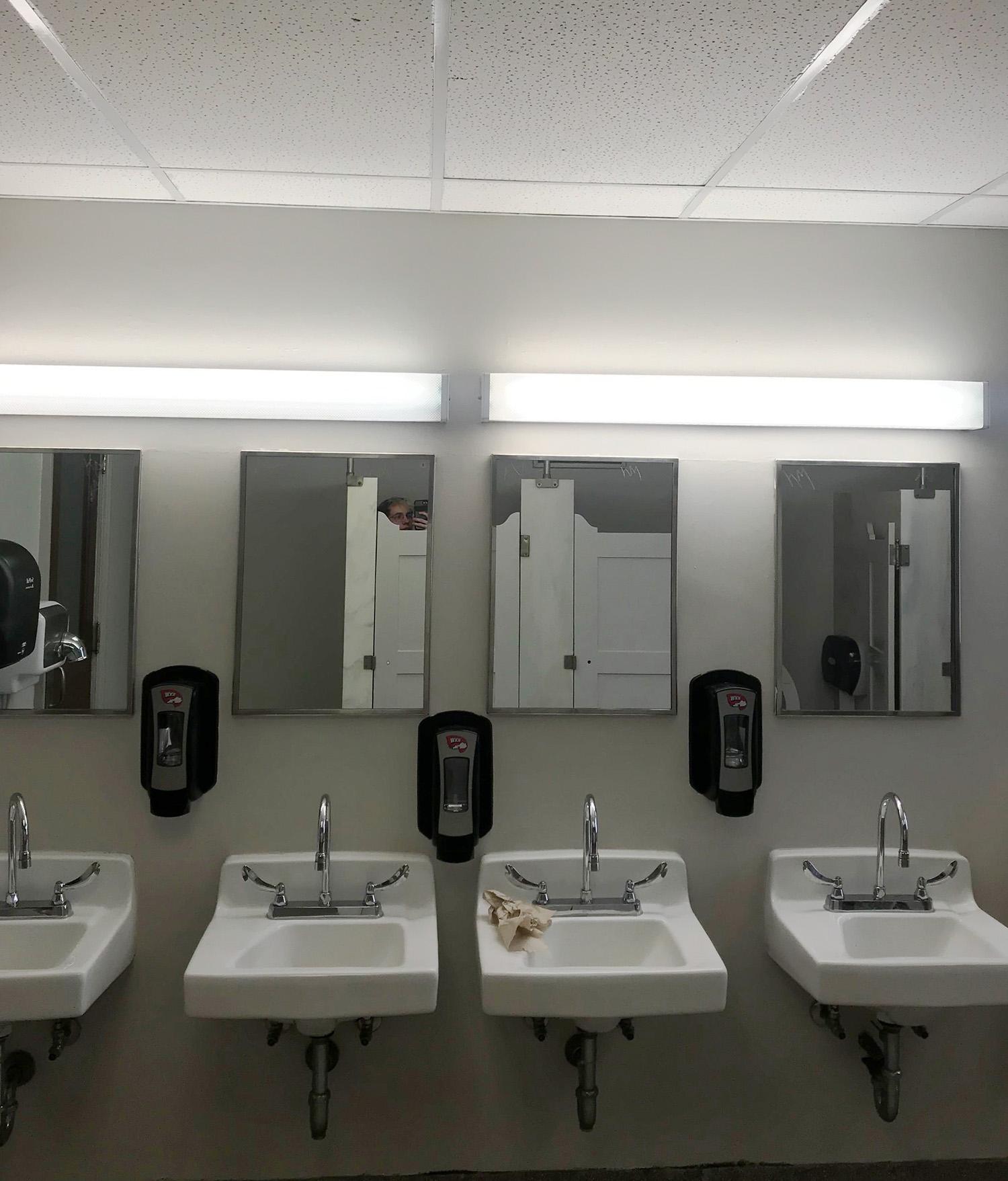 ---
Cravens Library, fourth floor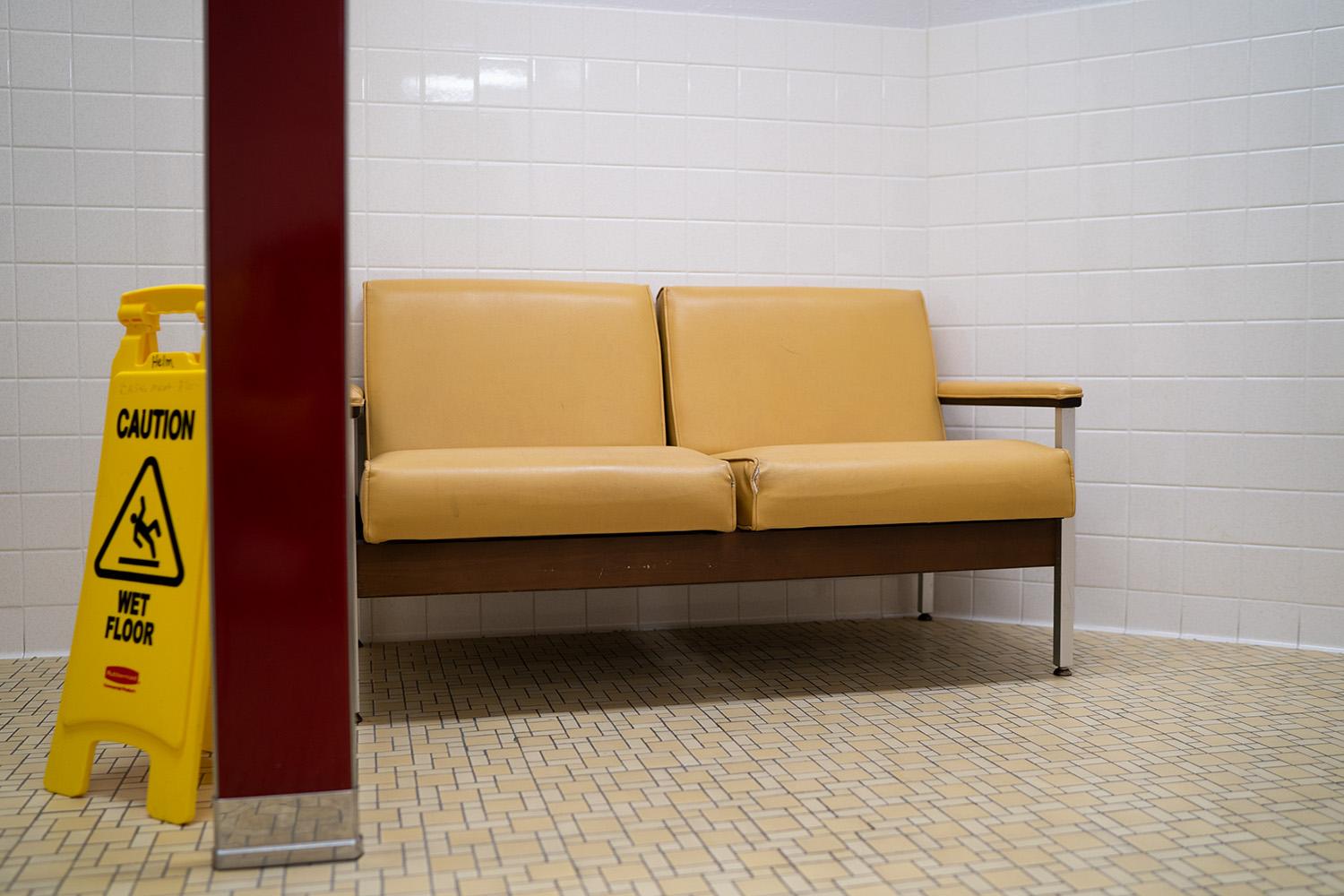 The bathrooms in the walkway between Cravens' fourth floor entrance and the first through fourth floor elevator are unique in that they are all-gender private bathrooms. People simply lock the door behind them and get a spacious bathroom. While the privacy is nice, hearing people trying to open the door is a given consequence; as is the fear of accidentally leaving the door unlocked and having life's worst awkward moment.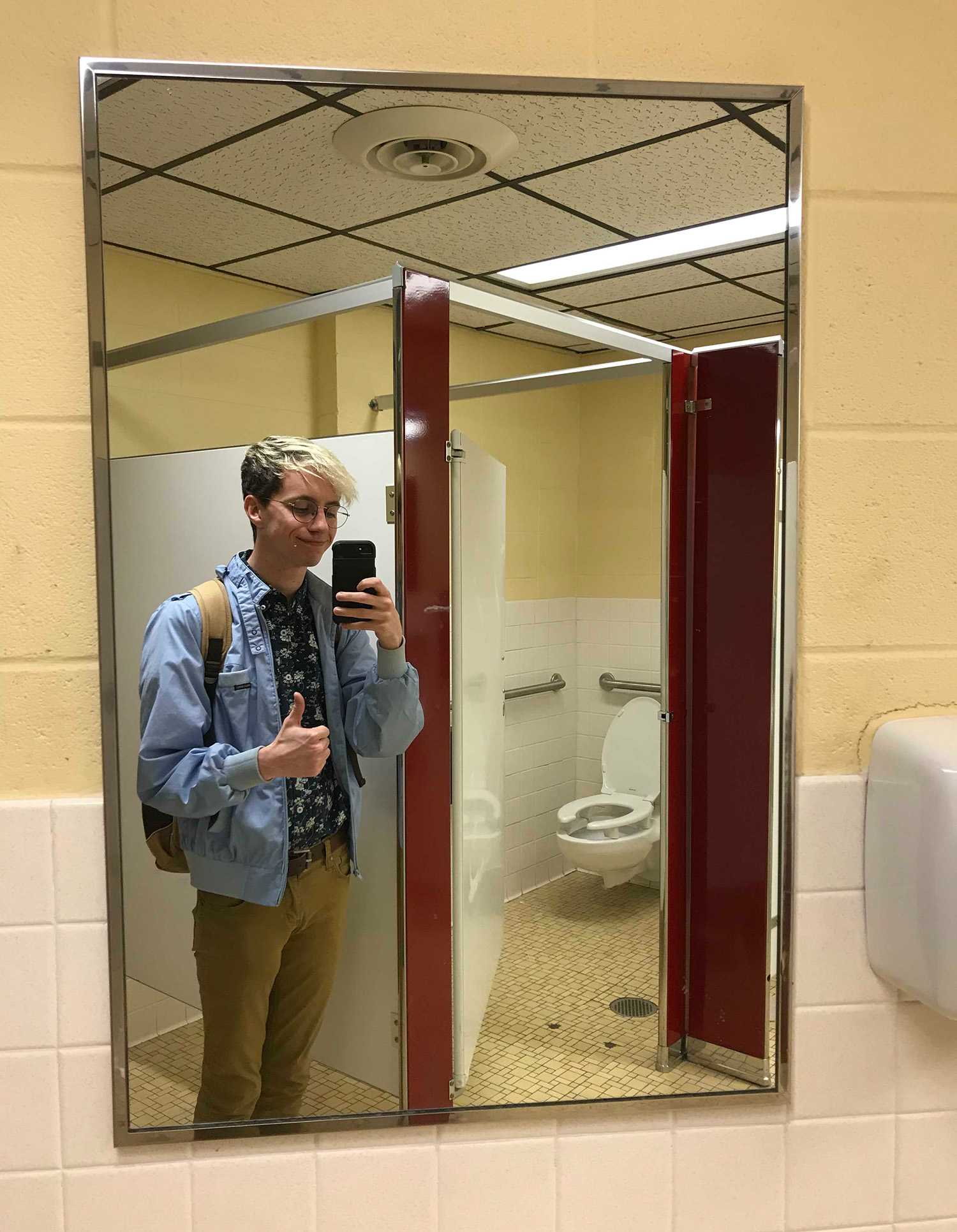 ---
Cravens Library, ninth floor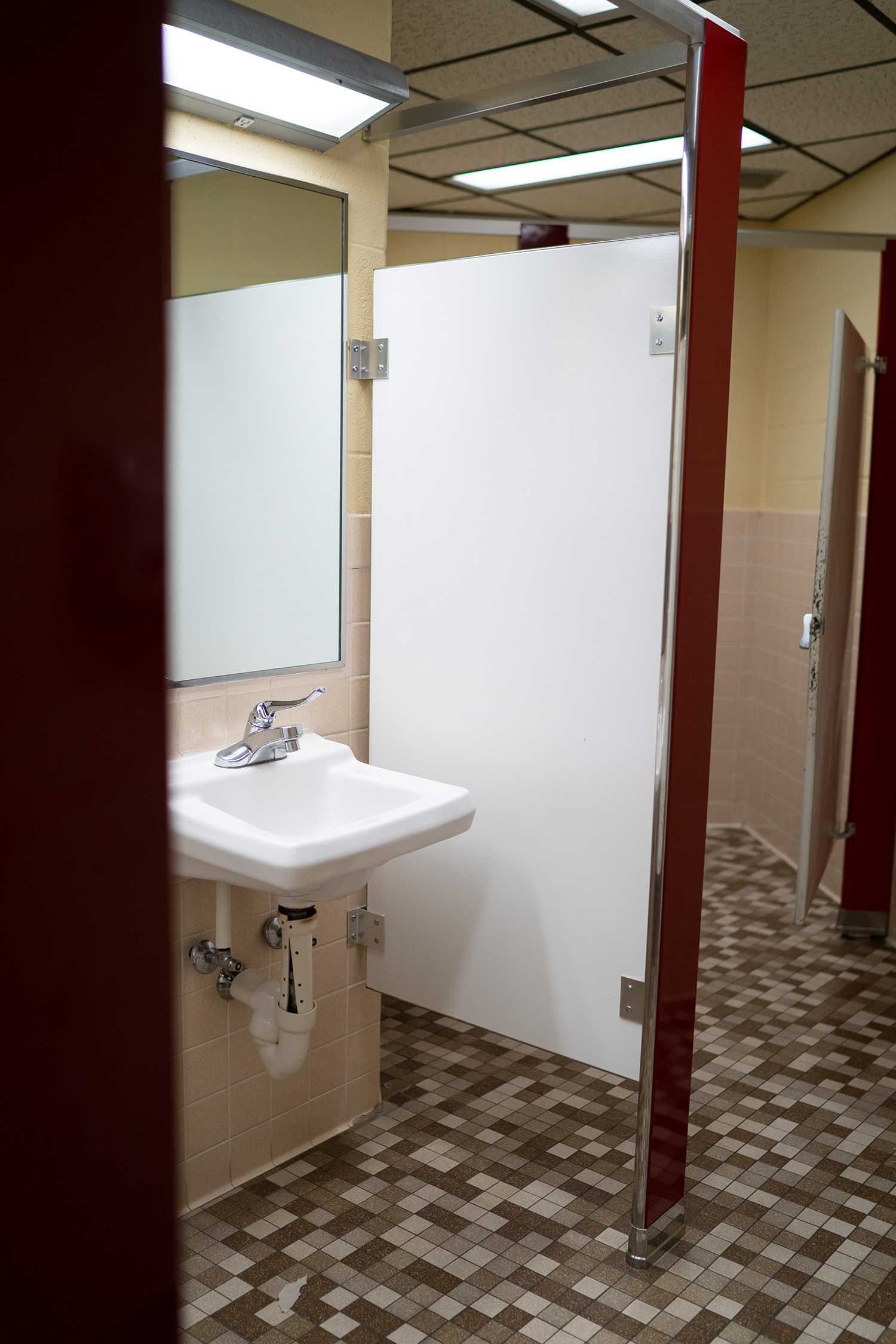 Want that awkward moment anyway? Head five floors up and use one of the tiniest bathrooms on campus that can still hold two occupants. A quaint bathroom like this is undoubtedly cute, but in practice, few things are more strange than having to squeeze passed the guy using the urinal just to get into the stall. Also, the sink and urinal are right next to each other, so for people whose eyes wander too much, you are bound to make eye contact with the person next to you.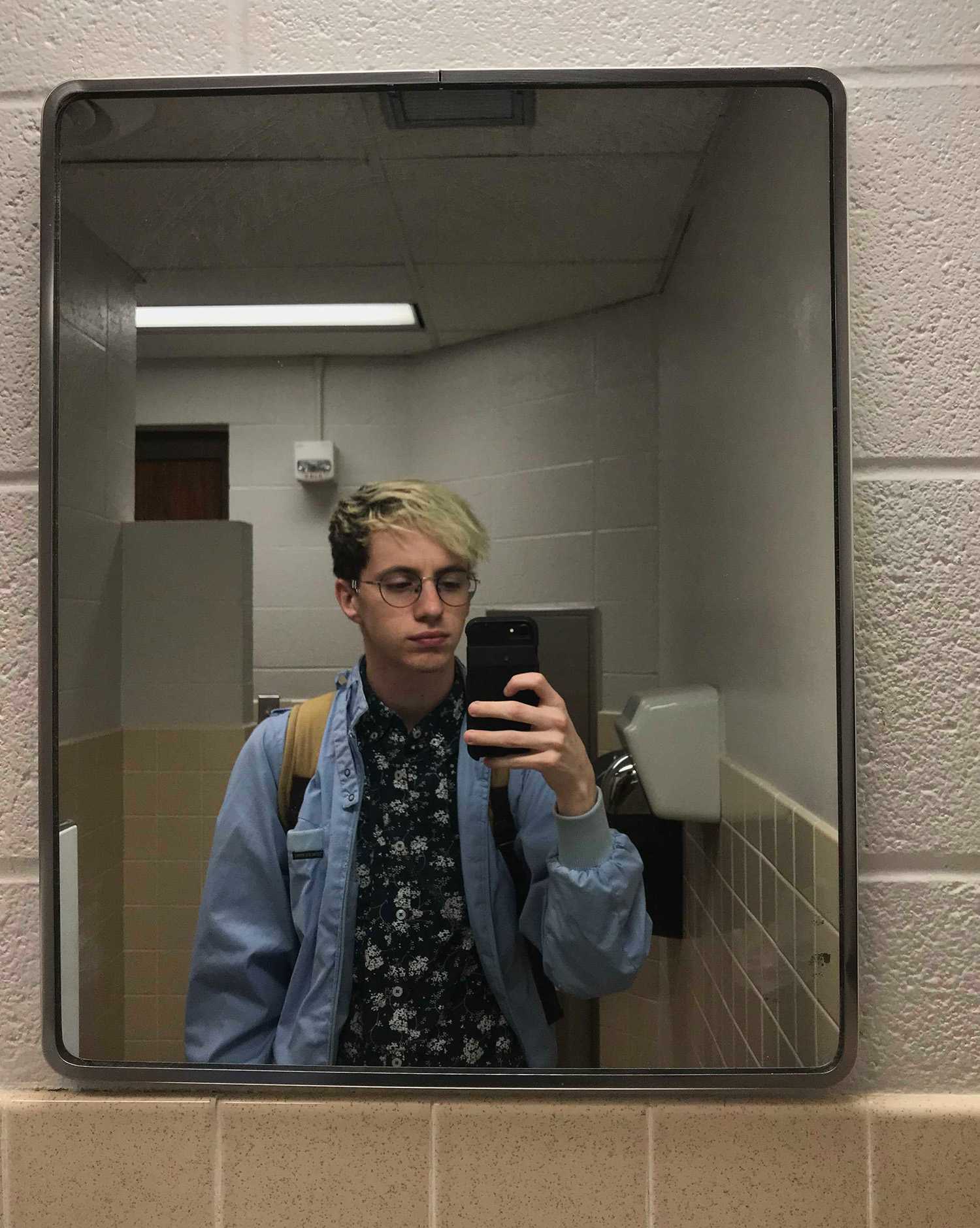 ---
WKU is full of beautiful vistas, and the bathrooms here add to the list. While plenty are standard, these ones will surely remain a vital part of the college experience.