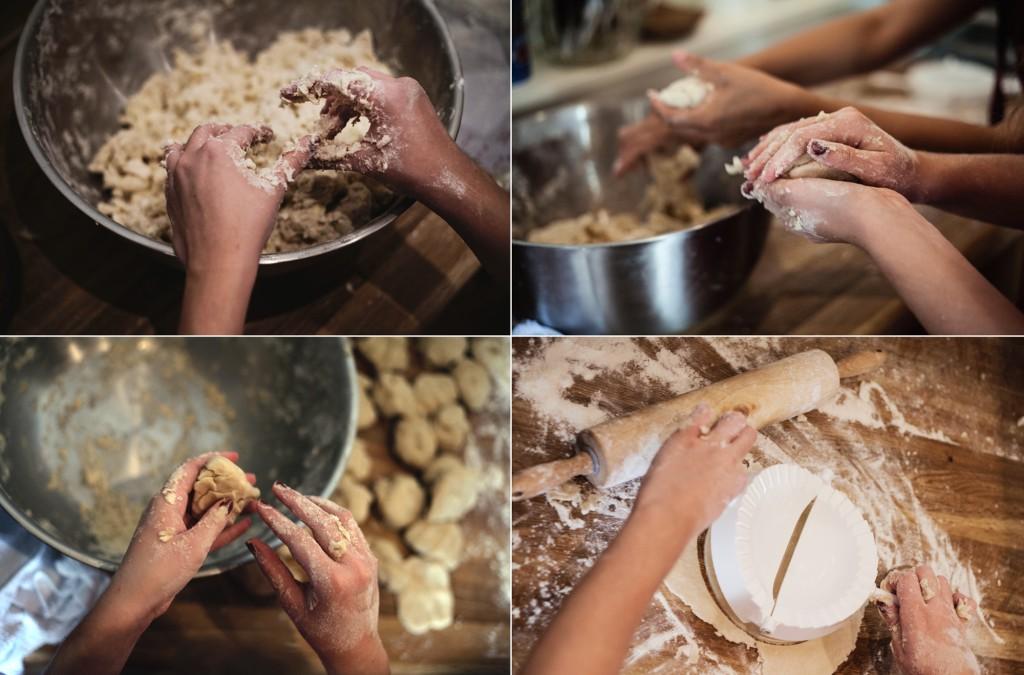 It is 6 a.m. on a cool October morning, and downtown Bowling Green is quiet. The streets are lonely. Darkness covers Fountain Square Park. The usually filled windows of Spencer's are unusually empty.
It is still too early for many to stir, but two WKU students have already been hard at work for half an hour.
Louisville senior Kelsey Dudding and San Diego senior Natalie Beasecker are already busy at The Pie Queen of Bowling Green. They're mixing flour and shortening, rolling out dough into crust and preparing for a day full of pie.
Dudding and Beasecker's baking skills are fascinating. The mouthwatering delicacies entice me.
For one full day, I decided to give their pie-filled jobs a try. I wanted to see if I had the royal skills needed to bake for the Pie Queen.
Waking up was the most difficult part of the entire experience. My alarm, situated high on a shelf at the far end of my dorm room, went off multiple times before I gathered the strength to climb out of my warm bed and turn it off. Well, I might have hit snooze a few times.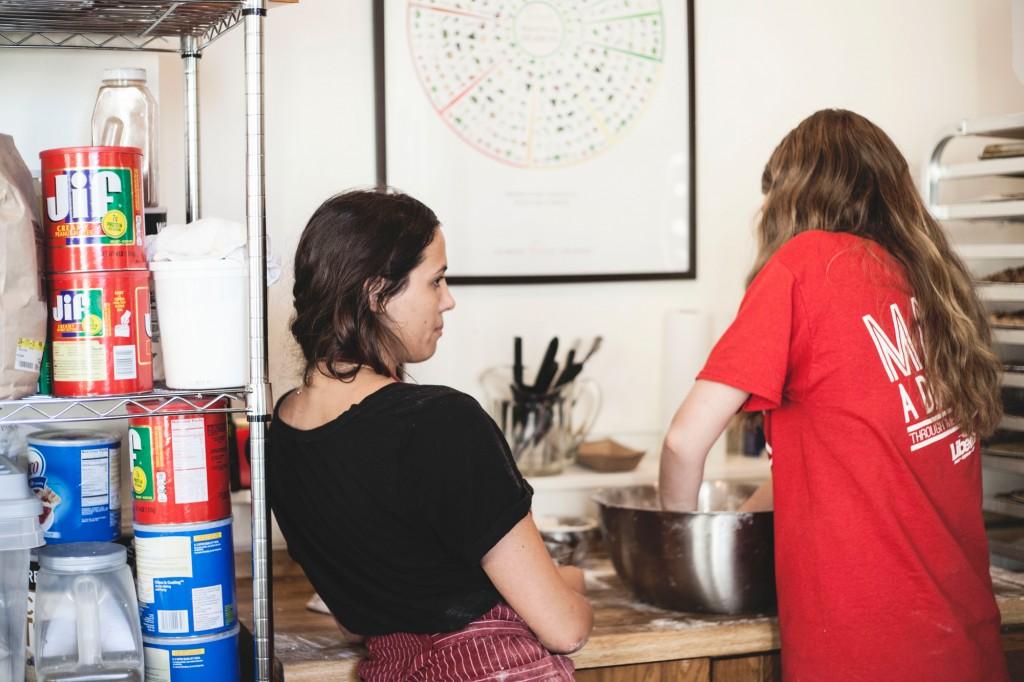 By the time I made it to The Pie Queen, Beasecker and Dudding were already at work.
Beasecker unlocked the backdoor to let me in. After brief introductions and a quick tour of the small bakery, my work began.
Beasecker handed me an oversized mixing bowl and a few measuring cups. We quickly got started. As she recited a list of ingredients, I added them one-by-one to the mix.
Soon the bowl's contents started to look less and less like a random conglomeration of not-so-delicious gunk. They started to look like real, authentic pie dough.
Beasecker showed me how to take the dough from bowl to crust with a rolling pin and baking mat.
We lined several tins with crust for sweet pies, and then we began making crust for the savory pies. We did all the work by hand.
"[A friend] asked, 'what kind of machines do you use?" Beasecker said. "I was like, 'We use our hands.'"
Surprisingly, however, the experience did not feel like work at all. The piecrust making process was repetitive, but it was also therapeutic. Music played from a small speaker. The sweet aroma of warm pies and fresh coffee filled the room. We watched the sunrise from the building's windows.
Before long, the Pie Queen herself arrived. Brie Golliher greeted her employees, donned an apron and got to work filling the day's preorders.
When I commented on the flurry of activity and the large number of orders to fill, Golliher shrugged.
"Thursdays are crazy," she said. Taking a brief pause, she corrected her own statement. "Actually, it's pretty much crazy here Sunday through Thursday."
The Pie Queen is only open Monday through Thursday. Sundays are spent preparing for the upcoming week.
Finishing up what she was working on, Dudding took off her apron and changed into another outfit. Eventually, Beasecker hung up her apron as well. Making pie was only the beginning of their days. A Family & Consumer Sciences Education major, Dudding had student teaching on her schedule for the day. Beasecker and I both had a class to attend at 9:35 a.m.
My time as a semi-professional pie baker may have been short lived, but I thoroughly enjoyed it.
Golliher and her employees both echoed the same sentiment.
"Everything here is a labor of love," Dudding said.