Outside, it was dark and bitterly cold — a hallmark of the much-anticipated fall weather promised by the month of October. Though it was the perfect type of gloomy weather to celebrate "spooky season," it made walking around campus an atypically chilly journey.
Inside the multipurpose room of the Honors College and International Center, however, it was warm and bright. A small crowd of people gathered around, chatting amongst themselves in quiet excitement to celebrate the spirit of poetry.
"Reading your own poetry is a way to get outside your comfort zone," Springfield, Tennessee junior Isiah Bigbee said. "And listening to poetry is a way to understand life outside of yourself."
On Wednesday night, the on-campus performing arts group, Blaq Art Nouveau, partnered with the Phi Beta Sigma fraternity, a historically-black fraternity, to host a poetry open mic night.
Blaq Art Nouveau is a group of artists that was created in 2014 with the intent of providing a safe place for minorities to share their art. The organization is open to everyone and promotes creative expression in the modern age. With "nouveau" meaning new in French, the group's name implies an artistic emphasis on contemporary life and issues.
The theme of the night was Poetic Justice, and the event reflected Blaq Art Nouveau's mission of providing a platform for all voices and the different ways to express them.
---
"I use [poetry] as a way to mold myself into who I want to be."
– Trevor Polston –
---
Louisville sophomore Trevor Polston was the first person to take the mic. He opened the night by reciting an untitled poem relating his experiences in his hometown to his life in Bowling Green. His poem juxtaposed the two places, as he compared the poverty-stricken environment in which he was raised with the opportunities he has at WKU.
Polston said he has been writing poetry since he was in sixth grade and reading it since eighth grade. He said he has used poetry writing through the years as a way to escape from a troubled home environment and to vent about his upbringing.
"I use it as a way to mold myself into who I want to be," Polston said.
Atlanta sophomore Austin Brown, a member of Blaq Art Nouveau, took the podium next and read a poem titled "Blood Pressure," which he said was about anxiety. This theme was reflected in wordplay about social media, allusions to societal judgment and references to structural violence all woven throughout the lines of the poem.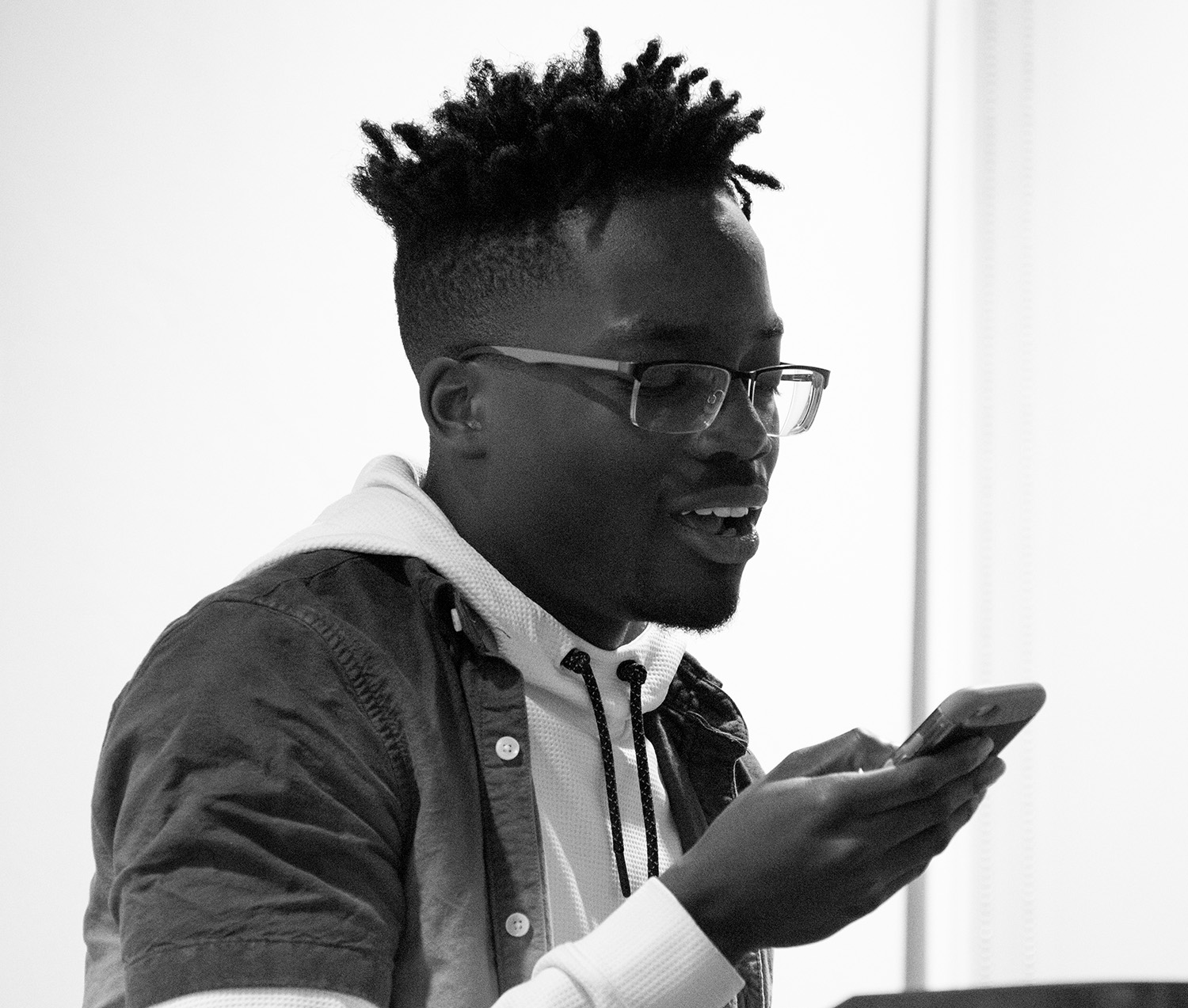 ---
"Poetry is the greatest relationship I've ever had. Poetry has saved me, and it has brought me to the brink."
– Lisa Ware –
---
Next on the mic was Chicago sophomore Lisa Ware, reciting a poem titled "Garnavon."  The poem was a reference to the deaths of Eric Garner and Trayvon Martin, two unarmed black men who were killed in 2012 and 2014, respectively. The poem relied heavily on images of police brutality and the injustice surrounding it.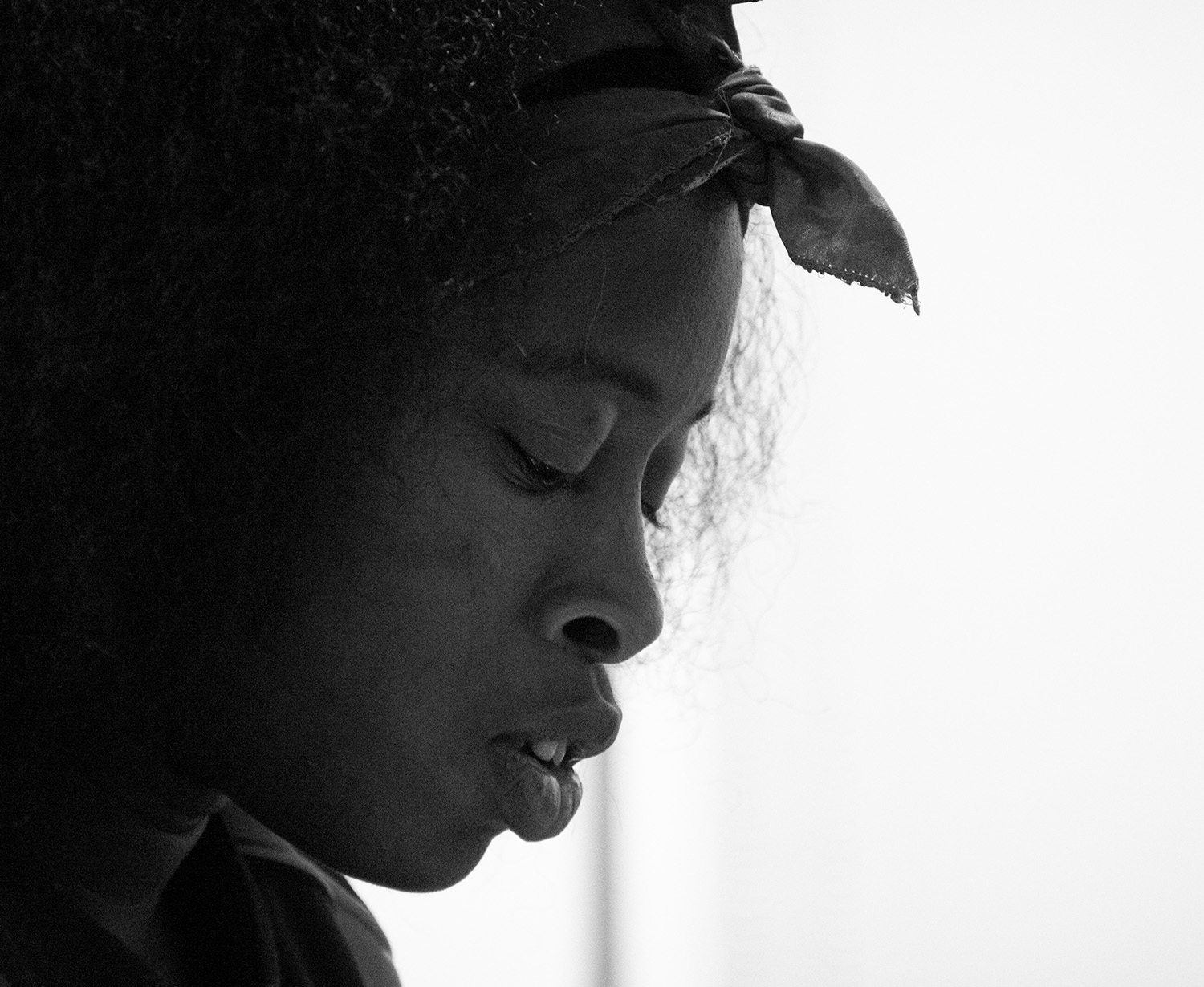 "Poetry is the greatest relationship I've ever had," Ware said. "Poetry has saved me, and it has brought me to the brink."
The last to take the podium was Evansville senior Gianna Dowell, the president of Blaq Art Nouveau. She performed a poem titled "I Made You a Man," which she said was special to her because it was one of the first poems she wrote after becoming serious about poetry.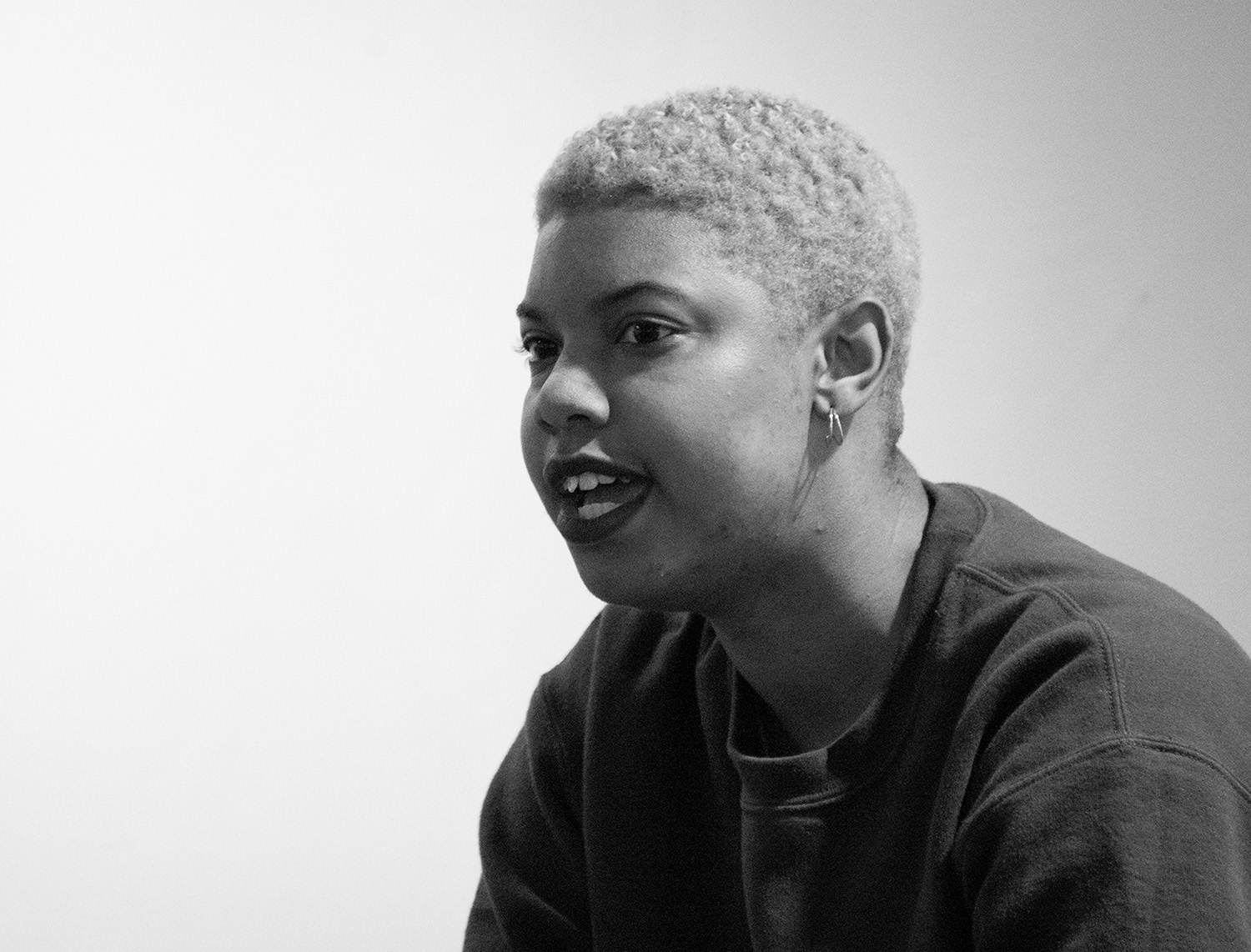 The four poets who performed readings all had different reasons for writing and reading their poetry — they come from different upbringings, different places and different areas of study.
Lisa Ware's commentary on poetry alludes to the mission of Blaq Art Nouveau:  "Poetry has no format," she said. "Just write whatever your heart says."