With every push, my breath was taken away. My small body cut through the air while my feet kicked in a youthful rhythm.
This is the earliest memory I have. 
It was my third birthday party. My Aunt Sandy was pushing my brother and me on the swings in the backyard of my childhood home in St. Louis. 
I remember watching my family talking in small clusters across our backyard while I was swinging. I can vividly remember the pin the tail on the donkey game that was hung on our bright red tool shed and the piñata that hung on the tree beside it. 
I have always been an observant person who takes in the sights around me. Sometimes my curiosity gets me in trouble. 
My parents tell me I was always a fearless child. I think a lot of children are. 
As we grow older, however, fear creeps in and shapes us into adults. I have many fears. Some are silly fears I have no explanation for. Others are more complex, defined by the reality of the world I grow to know more and more every day. 
Above all the fears I have remains the one I likely cannot avoid — memory loss.
Alzheimer's disease affects many people on both sides of my family. I have lost my dad's father to the disease. I will lose my mom's mother to it in the near future. My dad has white matter disease, a disease that slowly affects the brain's ability to think, which increases his risk of dementia in the future. 
Approximately 5.9 million Americans are living with Alzheimer's, according to the Alzheimer's Association. 
It is an incurable and complex disease that progresses over time. It prevents the brain from working properly and results in memory loss. As time passes, brain cells not being used die and cause irreversible damage to the brain, according to the Alzheimer's Association.
Alzheimer's is a degenerative disease which means it worsens with time. The memory loss associated with dementia that is caused by Alzheimer's usually reaches a point of disrupting daily life and leading affected individuals to become dependent on care. 
My grandma on my mom's side was diagnosed with Alzheimer's in February 2016. 
At the time, she and my grandpa were still living at their home in St. Louis. They had built their house the year I was born. Their house is one of the first things I think of when I look back on my childhood. It is the house that shaped my happiest times.
Once my grandma was diagnosed, however, the house that shaped my happiest memories quickly became the place where my grandma's memories would begin to fade away.  
My mom and her sister began talking about moving my grandparents to Kentucky to be closer to my mom in January 2017. 
In September 2017, my family packed up my grandparents' home, the home they had built to be their forever home, and moved them to Elizabethtown. 
This decision was the right one, but my grandparents were always stubborn people. My grandma didn't adjust easily, but she still had my grandpa to help her get by. 
My mom spent the better part of the next year going to my grandparents' apartment almost every day after work. I admittedly should've visited them more. I was a senior in high school and selfishly didn't want to see them in such an unfamiliar setting. 
From the beginning, my grandma's Alzheimer's presented itself physically. She lost her ability to properly process her sight far before she showed major memory loss. Simply put, her eyes work, but her brain cannot properly send the message of what she is seeing to her brain. 
This physical restraint was one of the more surprising things to me about her disease. Most people assume Alzheimer's only affects memory. It certainly does, but it can also heavily impact a person's physical capabilities.  
In July 2018, my grandpa died. He had been sick my whole life with an autoimmune disease and was always beating the odds. But the medication he was on to fight the autoimmune disease is likely the cause of the lung cancer that developed and took his life. With him went a large part of my grandma's life. 
They had been together since they were teenagers. They had my Aunt Sandy when they were 16 years old. 
My grandpa's death seemed to progress my grandma's Alzheimer's very quickly. She began to have bursts of anger toward my mom, and this time of my family's life became very difficult. 
My grandma was having to grieve her husband while losing her capability to think and function freely. 
She has never talked about my grandpa's death, but it is clear to anyone who was around her during the months following his death that she was heavily grieving the loss of the man she was with almost everyday since she was a young teen. 
I will always vividly remember watching my grandma stand, shaking, in front of the funeral home in my grandpa's hometown in Arkansas. Endless tears streamed from her eyes. At this point it seemed as though she had many of her memories intact. However, her physical capabilities were limited and she could not formulate words the way that she used to.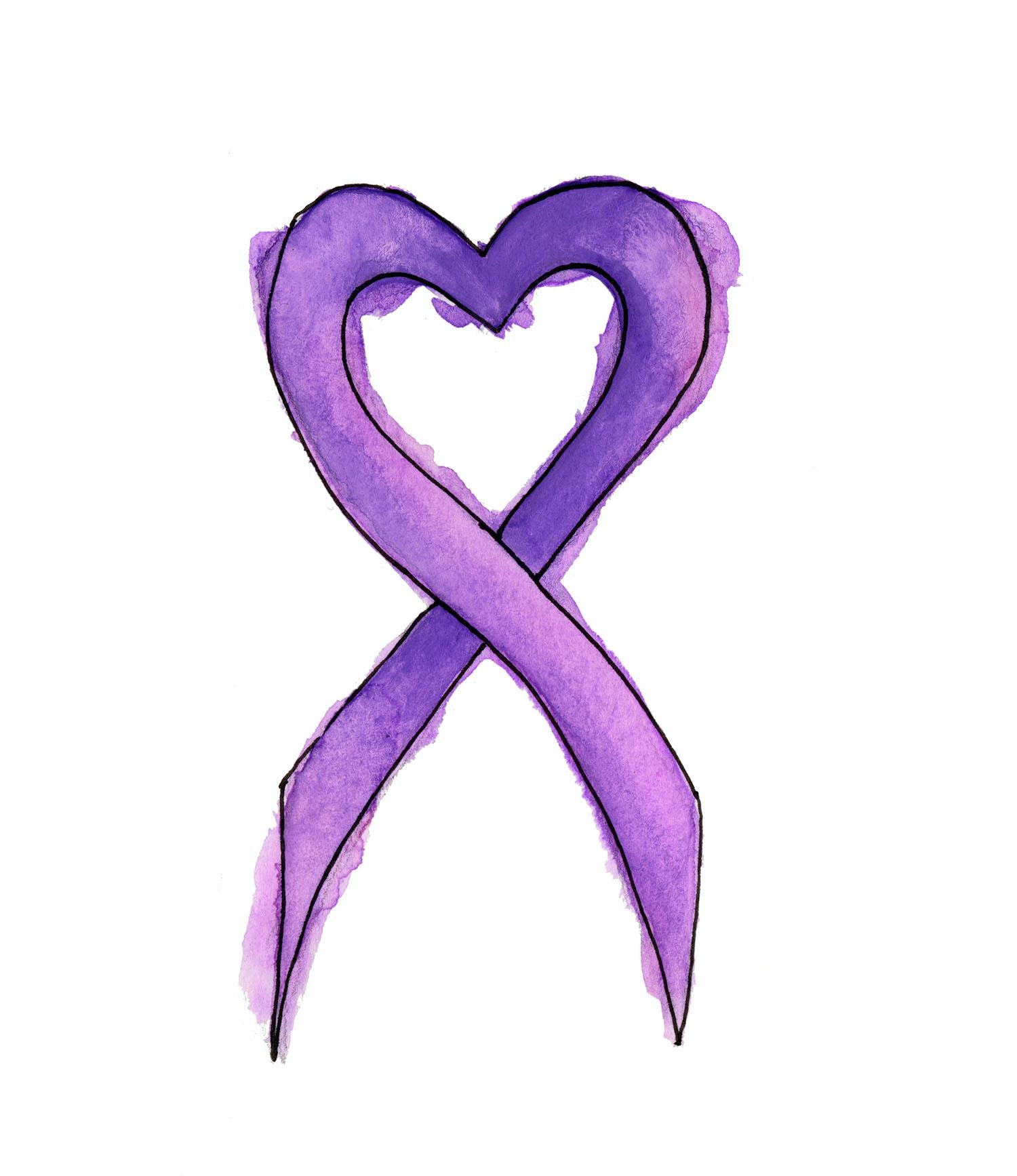 She would stutter in speech and never be able to come up with the right words she wanted to say. It felt like my grandma was on a loop of trying to formulate sentences, then getting defeated because she couldn't which ultimately led to the anger outbursts and crying. 
The summer before I came to WKU I was wishing everyday for August to come so I could escape the sad reality unfolding in my home. 
I came to WKU in fall 2018. It was so easy for me to separate my home life because I wasn't watching my grandma struggle every day anymore. However, every time I went home to visit in my first year of college, I could see more and more of her slip away. It scared me to go home. I didn't know how she would be. I began avoiding it in a sense. It was selfish of me, and I still struggle to accept that guilt. 
My grandma is unrecognizable to who I knew her to be in my memory. 
When I think of who my grandma was before her disease, I see a fiery light. 
She was always a highly stubborn person — she had to be to put up with my grandpa's lovingly teasing nature. She was not afraid to speak her mind. She had so much compassion for the people in her life and in the world. She stood her ground, but she also had a strange grace to her demeanor. 
Everytime I visited my grandparents house as a child, I would love to sit in their study and watch her play the piano with her perfectly polished nails gliding along the off-white keys. I played that piano and sang, escaping into the beauty of music, more times than I can remember. Sometimes I wonder if she can still remember those moments too. 
I often struggle to separate her from the disease. Who she is now, the woman who can only watch Lifetime movies and barely says a word, is not the grandmother I knew her to be.
My grandma survived some of the heaviest grief a person can experience in this world. She lost her son, my Uncle Wayne, when he was only 19 to cancer. I never knew him, but his life lingered in the house that my grandparents built for themselves and their family.
Everything my grandparents ever did was for the love of their family. They started from humble beginnings in a tiny town in Arkansas, picking cotton and building a loving life for themselves through my grandpa being a marine and working on the railroad and my grandma working as a federal employee. 
Their house held moments of their past in the form of physical memories that were scattered everywhere you looked. Trains were in almost every room. Roosters, cotton, pictures of their grandchildren, old pets and their loved ones that were taken too soon created a warmth and comfortability for our entire family.
A lot of those memories are now held in boxes in my parent's basement collecting dust. They still exist, but in my memory they will only ever belong in their perfect places in my grandparents old home. They only remind me of what once was. Whereas they used to hold so much warmth, they are beginning to grow as cold as the concrete floor that they rest upon. 
My grandma has a room filled with some of these memories in a bedroom upstairs in my parent's house. Whereas she used to spend time crying and holding on to those memories, she now lives in a cycle of waking up, being assisted to do anything physical and watching soap operas and listening to music in her chair that she has sat in for as long as I can remember. 
My family often talks about my grandma and wonder what is going on in her brain. Does she remember certain events? Does she remember certain names? Is she even aware of her thoughts? We can ask these questions, but we will never know the answers.  
The awful reality of Alzheimer's is that you have to watch your loved one disappear and, in a sense die, right before your eyes.  
My grandma is still here. She fights less. She cries less. But everything she does in general is just less. To me, she is already gone.  
For a while I was scared and angry at the disease for what it was doing to my grandma and my family. 
I know I am genetically at a higher risk for memory loss. This is something that terrifies me. 
But all I can do in my life is to live every moment holding onto the memories I have of people who have left me and work to make memories that will fulfill my life. 
I may lose it all one day, but the privilege of having such dear memories to lose is a beautiful thing in itself.
Alzheimer's has no cure. Scientists know so little about the disease. The disease itself affects everyone so differently. Some people are calmer as it overtakes them. Some react to things erratically. Some are a little bit of both. 
But I, and so many others, have to believe there is hope. 
Alzheimer's has taken a lot from my family and will most likely continue to take more from us. 
By raising awareness of the gruesome truth and heartbreak that this disease causes, it may be possible to garner more attention to the need for more research on memory diseases and their complex reality. 
I have lost my grandparents, two of the most influential people in my upbringing, in a rather short period of time. 
No matter how hard this has been for me to cope with, nothing could ever compare to the way I am sure my grandma feels every day.
My grandma was always one of the strongest women in my life. She still is that to me. She still amazes me. The lessons she taught me, the stories she gave me and, most importantly, the love she gave me will always be what I remember her by. 
She is physically here, mentally gone, but always alive in my memory and that of those who loved her.